America does everything a lot bigger, and that includes its Great Outdoors. Here we offer up some incredible opportunities for getting a long, long distance away from the madding crowd when you relocate to the USA.
With British Summer Time now officially here, more and more of us will be spending our warmer weekends out in the countryside. After all, if there's a more quintessentially English weekend activity than an enormous Sunday roast followed by a blustery country walk, we're yet to find it. If you're unsure of your options for countryside exploration in your US state of choice, fear not, America is absolutely perfect for anyone with a love of the outdoors. In honour of the UN International Day of Forests, which fell (get it?) on the 21st March, today we're looking at what the USA has to offer those that love the great outdoors.
There are more national parks in the US than there are states, 58 to be exact
National Parks
Oh boy! If you're currently not aware of how many national parks the US has, or how incredible they are – then you are in for a real treat. There are more national parks in the US than there are states, 58 to be exact, which means you're unlikely to run out of places to visit in that Winnebago you've been dreaming of!
Although you'll undoubtedly want to tick off Yellowstone, the Grand Canyon and Yosemite – we urge you to also visit the lesser-known national parks where you're more likely to avoid high entrance fees, and huge crowds. Some of the more underrated include Gunnison National Park (Colorado), North Cascades National Park (Washington) and Congaree National Park (South Carolina).
Epic treks
If a simple Saturday outing to your local national park just won't suffice, you could always plan something longer and more life changing. Here are a couple of exciting suggestions:
The Appalachian Trail
Follow in the footsteps of Bill Bryson and take on the king of all hikes – the Appalachian Trail. Completing this journey will earn you serious bragging rights – this is the longest hiking-only footpath in the world, stretching 2,190 miles in length, and spanning 14 states. The trail begins at Springer Mountain in Georgia, and stretches all the way up the east of the country to Mount Katahdin in Maine.
Take on the king of all hikes, the Appalachian Trail, the longest hiking-only footpath in the world, stretching 2,190 miles in length and spanning 14 states.
The Pacific Coast Crest
Another mega outdoor adventure you may dream of tackling one day is found on the opposite side of the country and stretches 2,650 miles all the way from Mexico to Canada. The PCT, made famous by the Reese Witherspoon film 'Wild', cuts through California, Oregon and Washington, taking in the highest peaks of the Sierra Nevada and Cascade mountain ranges. Along the way you'll walk through desert, dense woodland and dramatic glaciated valleys.
The Superior Hiking Trail
If journeys of over 1,000 miles just aren't realistic, there are also multiple hikes, like the Superior Hiking Trail, which involve a lot less life upheaval. This trail is 296 miles in length, and it follows the ridge overlooking the northwest shore of Lake Superior – the largest of the Great Lakes. The hike takes you from Duluth, Minnesota to the Canadian border. There are also plenty of campsites along the way, which are spaced within realistic distances, making this a far more accessible trek. The whole trek can be completed in just one month, and you're best advised to visit during late summer and into early autumn.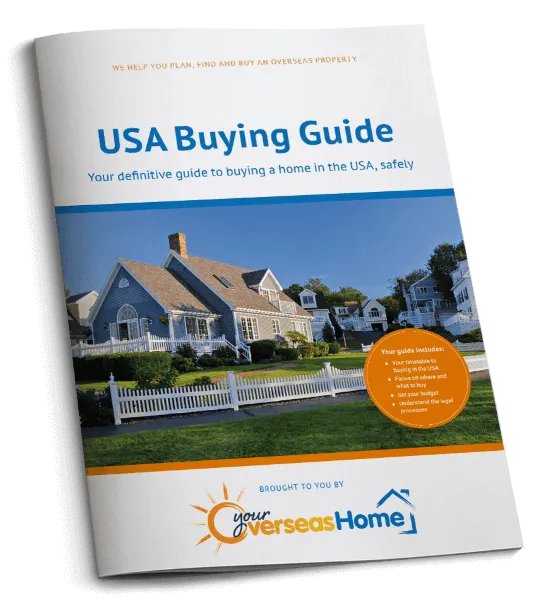 Download your free USA property guide
Our guide to buying a house in America is readily available online, but you can also a PDF version to view when you're offline or print. Simply fill in the form to the right and you'll be able to download your free copy.
Ask the right questions
Avoid the legal pitfalls
Find your property
Avoid losing money
Move in successfully
Download your free USA property guide