Today the USA Buying Guide looks at the top 5 US States with the highest personal tax rates.
In the USA, how things operate can vary considerably from state to state. For this reason, it's important to consider the specific rules of the State you're considering moving to. One area where this is particularly important is in regards to tax liabilities. Today we're looking at the findings of a report by Wallethub, which outlines the US states that charge the highest income tax rates…
It's important to consider the specific tax rules of the State you're considering moving to.
1. California
Income tax in California is charged at a starting rate of just 1% on low income individuals. This shoots up to 13.3% on income totalling $1 million (for an individual) or $1,052,886 (for a married couple filing a joint tax return). In addition to this high rate of income tax, state sales taxes are set at 7.25% and can increase by a further 2.5% depending on how much the local government in your county choose to pop on top. The total average sales tax across the state sits at 8.48%. One plus point is that Californian property taxes aren't that high. There is also no inheritance or estate tax imposed at a federal level.
2. Minnesota
High earners in Minnesota beware! Their top income tax rate of 9.85% is one of the highest in the country and their low income rate sits at 5.35%, which is much higher than a lot of other states. If you're considering a move to Minnesota be aware that it's a relatively unfriendly tax state in general, with above-average rates across the board. State sales taxes sit at 6.875%, with the potential for up to 1.5% to be added on top by local governments. The maximum estate tax imposed in Minnesota is 16%.
3. Maryland
Income tax in Maryland ranges from 2% for those in the lowest bracket, up to 5.75% for the highest earners. Doesn't seem that bad does it? Sadly things get pricier as each county within Maryland has the right to add their own income taxes to the state wide rates. Some counties add as much as 3.2% on top. The average additional tax rate across Maryland sits at 2.9%.
State sales tax is charged at 6%. No additional local sales taxes are added on to this total. There is an estate tax of up to 16% imposed on estates worth over $3 million (£2.76 million).
One way you can save a few dollars is buy negotiating for a lower price on your property. Download our guide, How to Negotiate Abroad, for essential tips on how get a better house for your money.
4. Oregon
If you're considering a move to Oregon in the USA's Pacific Northwest, be prepared for a top income tax rate of 9.9% on income over $125,000 (£94,800) for a single person, and $250,000 (£190,000) for you and a partner. Oregon's lowest income tax bracket charges 5%, which is high in comparison with other parts of the USA. Although income tax is high, Oregon doesn't impose a state sales tax and property taxes sit at the lower end of the scale, balancing things out a little.
5. New York
New York takes the biscuit when it comes to income tax rates in the USA. If you're relocating to NYC for a job opportunity, bear in mind that individual income tax brackets range from 4% for low incomes up to 8.82% for the high rollers.
WalletHub's report also reveals that New York is the least tax-friendly state in the USA overall. When you factor in income, property, sales and excise taxes, the average tax burden for an individual amounts to 12.94%. If you're a smoker, you're looking at an excise tax of $4.35 (£3.30) per pack of cigarettes, with an additional $1.50 on top of that if you buy those ciggies within New York City.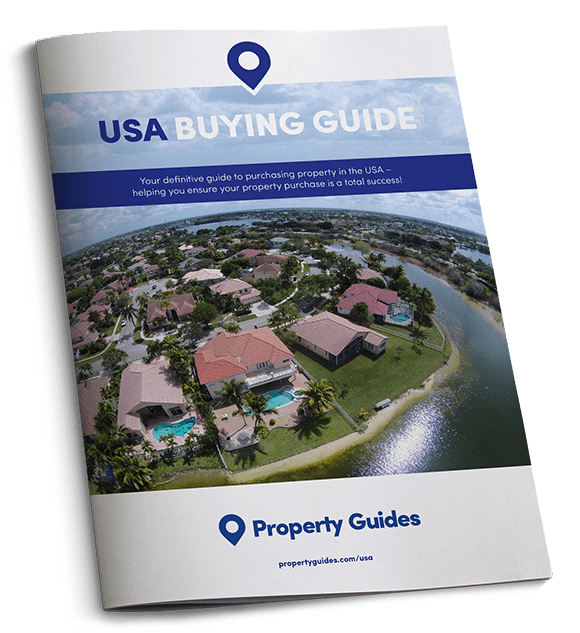 The USA Buying Guide takes you through each stage of the property buying process, with practical recommendations from our experts who have been through the process themselves. The guide will help you to:
✔

  Ask the right questions
✔

  Avoid the legal pitfalls
Download your USA Buying Guide