Get it right and a holiday home in the Disney area of Florida should pay for itself in rentals. We meet one couple who share their own experience
It's that time of year when parents start to fret about the summer holidays. How to keep the kids entertained for six weeks? How to keep older children and grandchildren interested in spending time with you! And what about the astronomical cost of term-time hotels! Richard Way meets one couple who found all the answers, and a great investment too.
For Geoffrey and Fiona Smith, holidays at their villa in Florida will be especially enjoyable this year, now they know the property pays for itself through rentals.
The Smiths, who have three children and four grandchildren, got the keys to their five-bedroom detached villa in the Clermont area in February 2016. They first viewed the property in September 2015, before agreeing a purchase price of $260,000 (£202,000). Downsizing their home in the Isle of Man helped them to raise a deposit for the purchase, which they completed with a US mortgage.
After revamping their villa, which is in the High Grove gated community just 10-15 minutes from Disney, Geoffrey and Fiona put it back on the rental market. The results have been impressive, so we caught up with them to find out more.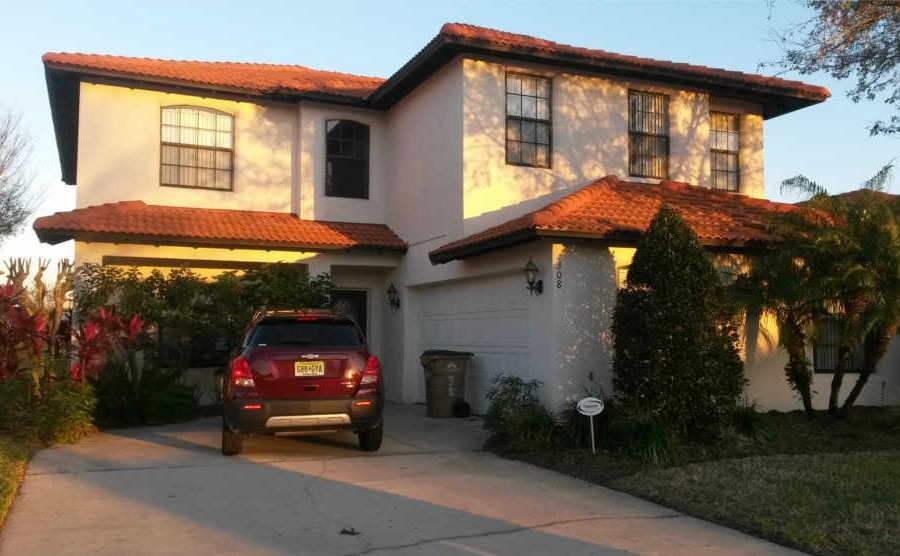 PropertyGuides: So how have bookings been so far? Which are your busiest and quietest months for bookings?
Geoffrey and Fiona: Since buying the villa we've had excellent responses to our advertising. The busiest months are March/April around the Easter period, July/August (summer holidays), late November and December for Thanksgiving and Christmas. At the moment, it appears that the quietest months are January to early March and October to early November.
Who are your typical guests?
Our typical guests are American and British families. The parties can be anything from four to 12 people and they are all holidaymakers visiting for DisneyWorld which is very close by. The majority of bookings are for a minimum of seven days up to 21 days, and in some cases it has been a booking for six weeks.
How do you advertise your Florida home?
We found out that the previous owners, who were English, had used the OwnersDirect website to advertise the property. So we set up an account to continue bookings through them. We did always intend to use the property as a short-term rental home so that it would pay for itself, until we are able to spend more time there in our retirement. You can see (and book!) the villa here.
How are you managing maintenance, change-overs and cleaning?
As we live in the UK, it is important to us that the property is properly maintained and looked after, so we've hired a local management company. They take care of the cleaning on changeover days, and the general maintenance and upkeep of the property. They offer the personal touch, which is great for our guests.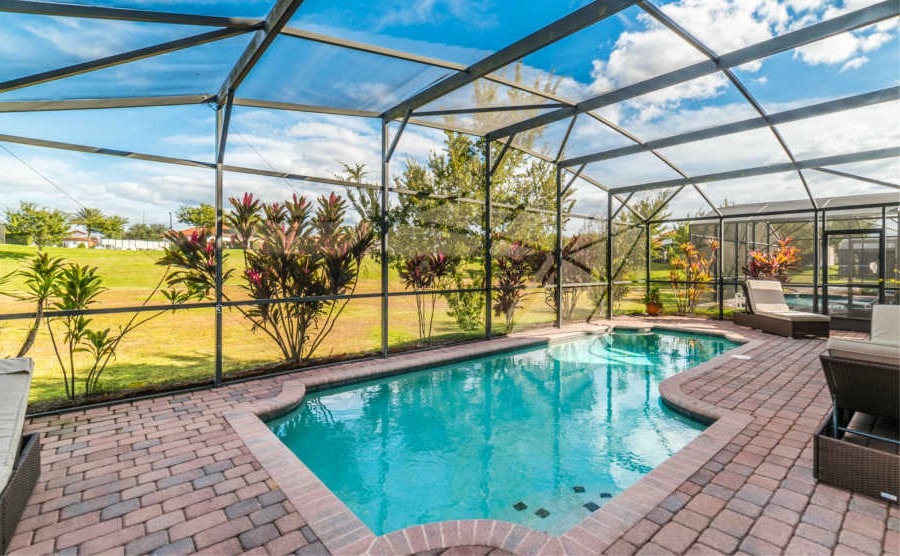 Vital question, are you making money?
The monthly bills vary but generally they are about $1,050 per month, which includes all services and management fees, as well as the Home Owners Association fees. As the villa is in a fantastic location, we find that the general occupancy is around 85%, which covers the outgoings nicely. If we did not have such a high occupancy rate, the only option we would have is to increase our rates, in order to meet the bills, but this is not something we have needed to do.
And are you getting to enjoy the house too?
We try to get out to the villa at least twice a year and have already spent a month there in February. We are planning another trip in May and are taking the whole family out for Christmas and New Year which will be fantastic.
Will you continue to rent it when you retire there for six months of the year?
We have not yet decided if we will continue to rent the property once we start to spend more time there but it is always an option to ensure it continues to pay for itself.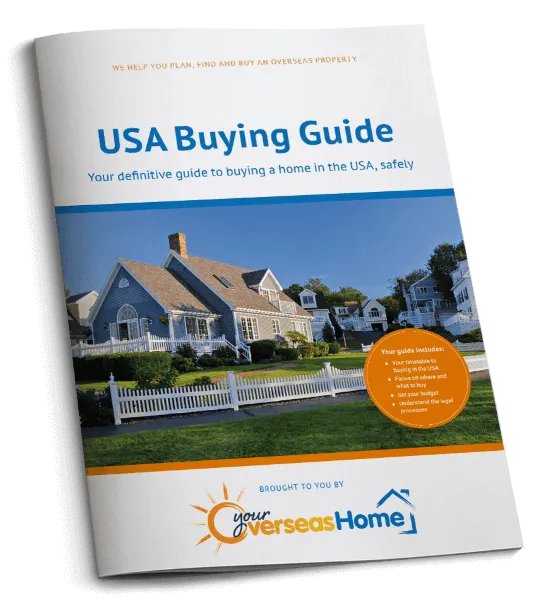 Download your free USA property guide
Our guide to buying a house in America is readily available online, but you can also a PDF version to view when you're offline or print. Simply fill in the form to the right and you'll be able to download your free copy.
Ask the right questions
Avoid the legal pitfalls
Find your property
Avoid losing money
Move in successfully
Download your free USA property guide