Even with the right insurance in place, healthcare in the USA is pricey. Don't even consider living there without it.
When moving to the US, it's vital to understand that American healthcare has traditionally been based on one such simple principle: it's your own damn business! It's your own problem and your own expense, and that goes for your kids too. In the Affordable Care Act, President Obama tried to make the nation's health everyone's business, and share out the expense according to need. The new government is desperate to repeal it but as we write this, Obamacare has lived to fight another day. Most overseas property buyers won't be able to access it anyway, as the scheme is only available if you have a Green Card. So what other options do you have?
The treatment available is some of the best, most-cutting edge treatment found anywhere in the world.
How good is healthcare in the USA?
Healthcare in the USA is excellent. The OECD gives the USA a ranking of 8.9 out of 10 for the health outcomes there, way ahead of the UK. The treatment available is some of the best, most-cutting edge treatment found anywhere in the world. Despite this, the average life expectancy for men and women in the US is 79 years, lower than other developed countries, largely due to the fact that not everyone can afford to access the care they require. Because what isn't excellent is the price that you'll pay for it! One day in hospital could end up costing as much as $4,000 (£3,050) and virtually any surgery will net you a bill in the tens of thousands.
Seeking medical treatment
If you need to see a doctor, you will first have to see the US equivalent of a GP. They will be able to prescribe medication and refer you to any specialists. You will need to show your medical insurance policy documents, or your health insurance card (when your US policy is in place), before any treatment can be administered. Even in the case of an emergency, you may be asked to present insurance documents before you receive treatment, so it's best to carry them with you at all times.
It's possible that non-US residents in need of emergency treatment will be asked to pay a 'good faith' deposit before being admitted. You should also expect to have to pay a percentage of your costs before being discharged. You, or your insurance company, will then be sent a bill for the remaining cost.
Choosing a doctor
Which doctor you will go to will depend entirely on your insurance plan. Your insurance company will be able to provide you with a list of doctors they work with in your area. It is possible to see someone not listed in your plan, but you will have to pay more.
Health insurance
If you're only planning on spending your holidays over in the USA, you should simply take out a travel insurance policy back in the UK that covers you for the duration of your stay.
Should you be making a permanent move, and will be living and earning, you will be considered 'resident' for tax purposes, and you'll need to take out a more comprehensive policy.
Speak to your employer in the first instance. Many larger companies offer health insurance to their employees and their families as an employment perk. Do bear in mind that some people still need to take out additional policies, on top of what their employer provides, to cover them for any treatment that falls outside of their insurance policy.
Many larger companies offer health insurance to their employees and their families as an employment perk.
Insurance paid for by your employer will either be fully paid or partly paid. This is entirely at the discretion of your employer. As they will offer all their employees the same perk, they are able to cut a deal with their insurance providers, which means things will be slightly cheaper than if you were buying directly from an insurer. Most employers will offer between 10-20 plans – you will get to choose which one works best for you.
Co-pays
It's likely that your health insurance package will involve co-pays. You will agree a flat rate for this co-pay upfront and this is the amount that you will have to pay each time you use a medical service or receive medication/ get a prescription. These agreed fees will usually be printed on your health insurance card to avoid confusion.
Co-pays are essentially a way of the insurance company sharing payment with you. You pay the agreed amount, and then the insurance company will be billed for the rest. A typical co-pay rate starts from $25 (£19) for a standard doctor appointment. While this sounds affordable – co-pays can quickly add up if you have several health ailments that need treating each month. Do bear in mind the frequency that you might require treatment, and consider your specific medical needs before deciding on a health insurance policy in the US.
Deductibles
A deductible is a yearly amount decided upon at the start of your policy, which you have to reach in personal payments before your healthcare insurance kicks in. Once you hit this amount, you will only have to pay monthly premiums. The deductible amount will vary from plan-to-plan and based on whether you're insuring just yourself or your entire family.
As a general rule, plans with a high deductible will have a low monthly premium and vice versa. Should you be in relatively good health, it's smart to pick a policy with a high deductible so that you can benefit from the lower monthly payments. If you remain in good health, your monthly costs will stay low. This does mean you run the risk of high initial expenses should an emergency occur, as your health insurance company are under no obligation to cover your treatment until you hit that high deductible.
When investigating insurance policies, we found that for a 50-year old non-smoker living in Florida, health insurance policies start from around $264 per month. For those who do believe they will be eligible for Obamacare when they get to the US, you can enter your details online and quickly see what types of insurance plans are available to you.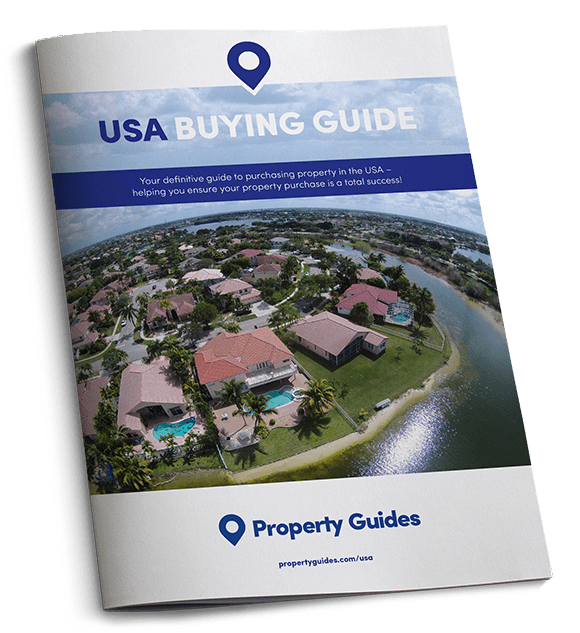 The USA Buying Guide covers every stage of the property buying process, sharing our experience and knowledge to ensure a safe and successful property purchase. The guide will help you to:
✔

  Ask the right questions
✔

  Avoid the legal pitfalls
Download your free guide to buying in the USA