With Easter almost here, today the USA Property Guide runs through how Americans celebrate this holiday.
We trust you're geared up for the long Easter weekend? Easter eggs purchased, baffling hunt clues compiled and at the ready, the ingredients for a roast, or perhaps the first BBQ of the year given the weather forecast? If Easter is one of your favourite times of year, you're no doubt wondering how you'll be celebrating when you finally make that leap across the pond to the USA. To help clue you up on what your American Easter will hold in store, today we take a look at Easter traditions in the USA.
Easter isn't as widely celebrated in the USA as it is in the UK
Do Americans celebrate Easter?
This may come as a surprise, given Americans love to make a big deal out of a holiday, but Easter isn't as widely celebrated in the USA as it is in the UK. For one, neither Good Friday or Easter Sunday are counted as federal holidays. There are some states where it is classified a state holiday, but on the whole the Easter weekend passes by without much hullabaloo.
Around 83% of Americans identify themselves as Christian. This means that many will acknowledge the holiday with worship and prayer at local church services. Sunrise services are particularly popular at this time of year.
We still recommend stocking up on the essentials prior to the Easter weekend, however, as in many parts of the US stores will close completely on Easter Sunday, or will operate on limited hours. This also applies to public transport – if you're planning on travelling over the Easter weekend, you there best check will be no disruption to your journey before you set off.
The Day Itself
Those that do celebrate Easter will do so with family and chocolate, of course. We asked Hogan Blythe, a Maine native, how he celebrates Easter each year:
"Easter is nowhere near as big a deal as Thanksgiving or Christmas but I still spend the day with family and friends. Usually my family and I will attend an early church service before heading out for brunch or lunch. The weather is just getting nice here in Maine so there's chance I'll be spending the afternoon with friends – maybe we fire up the grill and have a couple of beers. We all have to work on Easter Monday so things rarely get too raucous."
American traditions
When it comes to Easter dining, the most traditional Easter meal involves baked ham with all the trimmings, including potatoes and vegetables. As Hogan mentioned, barbeques are also popular – especially in those states where the sun is shining. You'll be pleased to hear that hot cross buns are very much a staple Easter item in the US too. What a relief!
When it comes to entertaining the little ones you could follow in the footsteps of the White House and arrange an egg roll. Or you spend some time dyeing eggs, and then hiding them so that the kids can hunt them down. If you can't be bothered to arrange this, you'll find that there are usually egg hunts arranged by local councils, or businesses looking to promote their services.
You'll be pleased to hear that hot cross buns are very much a staple Easter item in the US too. What a relief!
Although it's clear there are a couple of differences with how things roll in the UK, Easter in the USA is still a celebrated occasion that allows you to enjoy quality time with family.
If you have any questions at all about making your dreams of moving to the USA a reality, give the Resource Centre a call today on 020 7898 0549.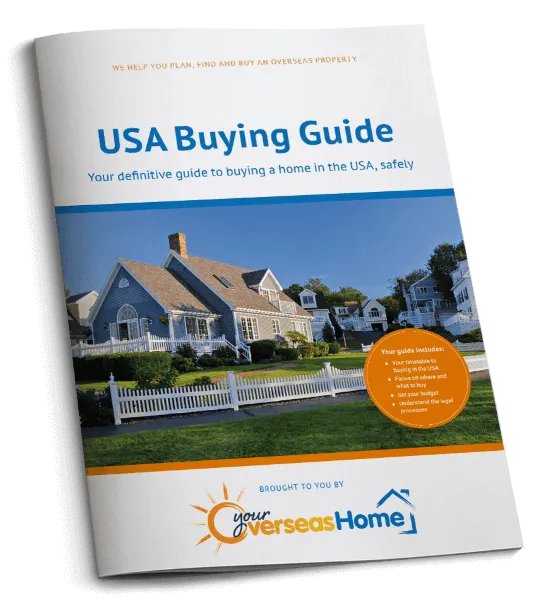 Download your free USA property guide
Our guide to buying a house in America is readily available online, but you can also a PDF version to view when you're offline or print. Simply fill in the form to the right and you'll be able to download your free copy.
Ask the right questions
Avoid the legal pitfalls
Find your property
Avoid losing money
Move in successfully
Download your free USA property guide