The USA is one of the most advanced countries in the world in its welcome to lesbian, gay, bisexual and transgender rights. It gave us Pride, Harvey Milk, the Rainbow Flag and Brokeback Mountain. But not every part of this proud country is quite so switched on to alternative lifestyles.
If we didn't know it already, then the differing attitudes, cultures and customs of the various regions of the USA were really hammered home during the election. While the East and West coasts are largely liberal, there are parts of the Deep South and the Midwest where things remain more traditional. If you're considering a move to the USA, it makes sense to gain a broad understanding of the people who you're going to be your neighbours. So this week we look at the welcome likely to be given if you move to America as a lesbian, gay, bisexual or transgender arrival.
The stats
According to research conducted by UCLA's William's Institute, there are around nine million members of the LGBT community in the USA. Around 3.5% of the population identify as gay, lesbian or bisexual, and 0.3 percent as transgender. As of 2015, US data website Gallup estimated that 780,000 Americans are in same-sex marriages, while a further two million live with a same-sex partner.
In general, the USA is considered one of the most advanced in the world for same sex rights and positive attitudes. You probably noticed, if you've enjoyed American television shows like Will & Grace or Modern Family over the years. Large parts of the country however, are more like The Waltons, with far more conservative attitudes. Even though the USA led the revolution in gay rights and acceptance from the early 1970s, it has only been legal throughout the country since 2015, as has same-sex marriage.
When it comes to discrimination, the US doesn't have any federal law on LGBT rights. How discrimination is dealt with depends upon state law.
When it comes to discrimination, the US doesn't have any federal law in place with regards to LGBT rights. This means that how instances of discrimination are dealt with depends upon state law. Twenty-two states outlaw discrimination based upon sexual orientation and 20 outlaw discrimination based on gender identity or expression. That leaves 30 states where LGBT rights aren't quite so advanced, and where LGBT rights vary on a number of matters. The age of consent, for example, ranges from 16 to 18, depending on the state. It's important that you investigate the laws of the state that you're considering moving to.
Adoption by same-sex married couples has been legal since 2015. Some states do allow adoption by couples who are not married, while others ban non-married partners from adoption completely.
Hate crimes based on gender identity or sexual orientation are punishable under federal law. Gender identity-based employment discrimination is also punished on a federal basis, as it is considered sexual discrimination. One study into 14 years of hate crime data conducted by Mark Potok of the Southern Poverty Law Centre found that LGBT people are the group most likely to be targeted for hate crime. The transgender community is particularly vulnerable, according to data from the National Coalition of Anti-Violence Programs, which found back in 2013 that 67% of all hate crime homicides were committed against transgender women of colour. This remains the case.
Adoption by same-sex married couples has been legal since 2015
Attitudes across the USA
In 2015, financial website, Nerdwallet conducted a study into the most LGBT friendly cities across the United States. Nerdwallet ranked the primary city in each of America's 49 largest metropolitan areas based on:
• The percentage of the population identifying as LGBT in each metro area
• LGBT-related hate crimes per 10,000 residents who identify as lesbian, gay, bisexual and transgender
• The Human Rights Campaign's Municipal Equality Index
• The Human Rights Campaign's number of leaders in LGBT healthcare equality
The study found that the top ten LGBT-friendly cities were:
1 – San Francisco, California
2 – Portland, Oregon
3 – Austin, Texas
4 – Providence, Rhode Island
5 – Baltimore, Maryland
6 – Philadelphia, Pennsylvania
7 – Seattle, Washington
8 – Salt Lake City, Utah
9 – Los Angeles, California
10 – Orlando, Florida
In contrast, the least welcoming states for LGBT people, were:
1 – Mississippi
2 – Alabama
3 – Texas
4 – Louisiana
5 – Michigan
It is interesting to see that Texas features in both lists – so it is worth checking at a more local level and asking around in the local LGBT community on safe places to live.
How gay-friendly is Trump?
Since President Trump was elected, worry has been rife that his cabinet will gradually reverse the rights granted to the LGBT community under Barack Obama. This concern is fuelled by the fact that over the years, Vice President Mike Pence has been a highly vocal opposer of LGBT rights. Already Trump has signed into law a bill designed specifically to overturn an executive order that required companies seeking contracts with the federal government to comply with anti-discrimination laws. Additionally, the plan to include LGBT Americans in the 2020 census was scrapped and dubbed a 'mistake' by the administration. This has been criticised by members of the LGBT community for being a "deliberate attempt to erase LGBT people from federal data designed to deny equality." Although there is no word of any change to the law as yet, areas we encourage you to monitor (and that we will keep an eye on on your behalf) include marriage equality, transgender rights, bullying and sexual discrimination, and HIV/AIDS care.
Helpful organisations
There are a number of civil rights organisations in the USA who advocate on behalf of LGBT people. These organisations will be able to advise further on specific matters in the states that you have your eyes on.
Gay & Lesbian Advocates and Defenders (GLAD)
Human Rights Campaign
Lambda Legal
American Civil Liberties Union (ACLU)
National Centre for Transgender Equality
National Centre for Lesbian Rights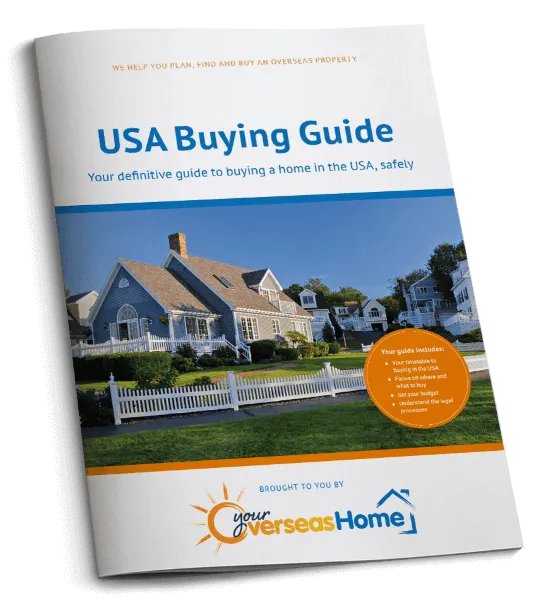 Download your free USA property guide
Our guide to buying a house in America is readily available online, but you can also a PDF version to view when you're offline or print. Simply fill in the form to the right and you'll be able to download your free copy.
Ask the right questions
Avoid the legal pitfalls
Find your property
Avoid losing money
Move in successfully
Download your free USA property guide