If you enjoyed the TV sensation Big Little Lies, you might just have wondered what Nicole Kidman, Reese Witherspoon and the other stars would have paid for those gorgeous homes overlooking the ocean?
As well as a sensationally exciting drama, Big Little Lies was pure property porn. Set in Monterey, California, viewers were encouraged to drool at the beauty of the homes overlooking the Pacific ocean, and the cool, moneyed lifestyle on offer.
If you're a beach lover, it's important to set your sights on locations that tick your most-important boxes, which means you shouldn't set yourself up somewhere that requires you to drive for hours just to take a dip
When you picture your dream house in the USA, is it by the beach? The US is home to some of the world's most beautiful beaches and quaint seaside towns. If you're a beach lover, it's important to set your sights on locations that tick your most-important boxes, which means you shouldn't set yourself up somewhere that requires you to drive for hours just to take a dip. To get a little glimpse into what you will pay for that ocean-side property, with the welcoming small town lifestyle that made Big Little Lies so irresistible, read on.
1 – Carmel, California
Carmel is next to Monterey on the California coast, but it's most famous for the time when Clint Eastwood was its Mayor. Maybe it's the glorious sunshine, or maybe it's the fact that Carmel looks straight out of the movies, but we're completely sold on this cute Californian town. Spanish missionaries first settled Carmel in the late 1700s, which means there are hints of the unmistakeable Spanish style found all around town. Not only has Carmel been listed repeatedly as one of the best beach towns in the country, it's also thought of as one of the most romantic! Should you move here, you'll enjoy pristine white sand beaches, galleries featuring the local artists and restaurants, every single one of which is locally owned. Other lovely spots to consider in California include Mendocino, Newport Beach and Santa Barbara.
This three-bedroom, four-bathroom home is on Carmel Point and is on sale for $4,295,000 (£3.32million). The property has a real sense of space, with large rooms spread out over nearly 3,000 square foot on a 4,400 square foot plot. The spacious patio is west facing, so you can look forward to long evenings watching the sun set or the storms racing in across the Pacific from the comfort of your own hot tub.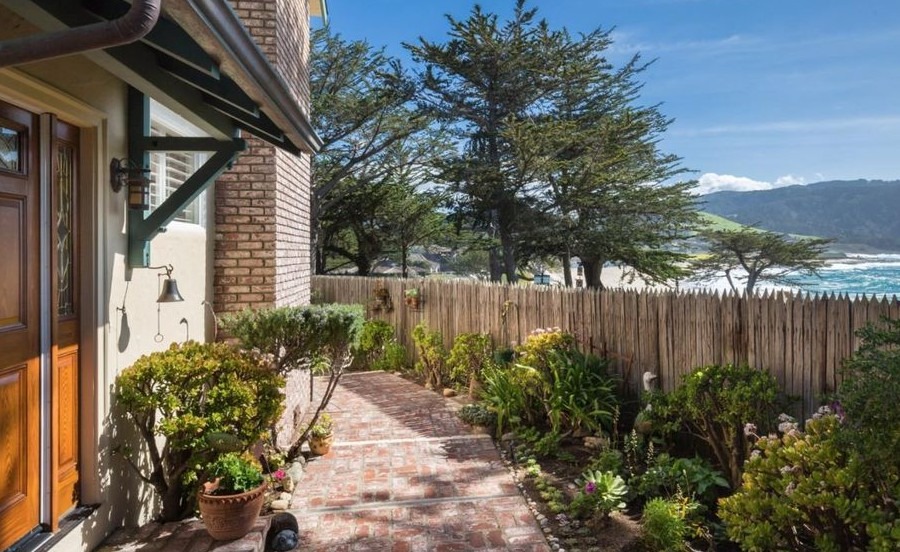 2 – Key West, Florida
If you dream of island life, perhaps Key West, the southernmost point of Florida, is already on your radar. This gorgeous corner of the world really is paradise on earth – you'll find candy-coloured properties, world-class seafood, fantastic scuba diving and snorkelling, and sounds of the ocean provide a soundtrack to every walk and bike ride. Florida is one of the best states for beaches in the USA, so it was tough to narrow it down to just one choice. Other great seaside towns worth a mention include Palm Beach (pricier than Key West), St Augustine, Amelia Island and Matlacha.
Being located in a quiet corner of the Key West Golf Club, this three-bedroom, two-bathroom property is a splendid opportunity for those who want to mix-up beach visits with a round or two of golf. The property has been painted inside and out and has a brand new kitchen and bathroom. You'll enjoy views of natural mangroves and a salt pond from your spacious deck. Owners are also able to make the most of the golf club's fitness centre and two swimming pools. This property is on the market for just $492,500 (£381,000).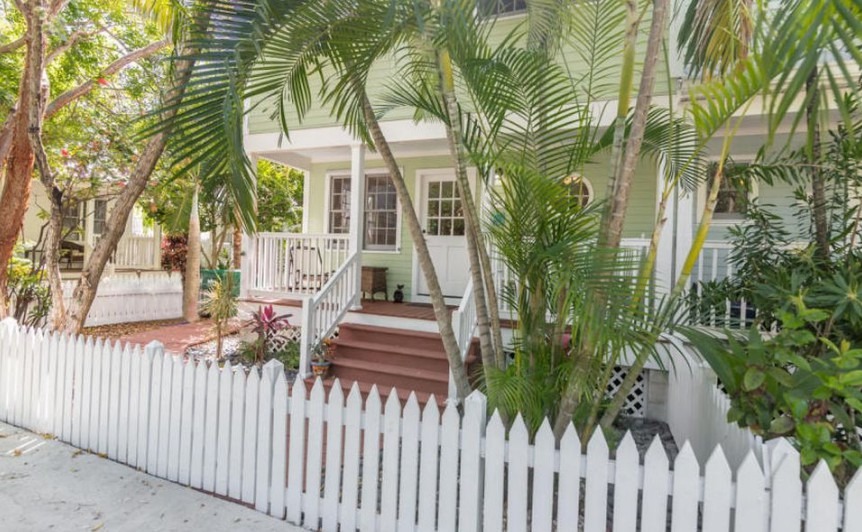 3 – Bar Harbor, Maine
Looking to combine New England living with a healthy dose of the great outdoors? Great – set your sights on Bar Harbor in Maine! This is a charming town, full of all the friendly locals, olde worlde shops, lobster boats and family-run businesses you can ask for, set against a scenic backdrop of the Atlantic Ocean and Acadia National Park. The park is home to cycling routes and hiking trails that suit all abilities, giving you no real choice other than to step outside and enjoy the beauty of the region. Rockport and Camden are also excellent additional options.
This spacious west-facing chalet has been designed specifically to allow those that live here the best possible views of the surrounding countryside, in particular from its super sunny deck. The property is wonderfully located, close to town and to the national park's best hiking and cycling trails. This fantastic spot is also incredibly energy efficient, due to its wood stove. There are high ceilings throughout, a stunning first floor master suite, and an enormous basement. The four-bed, three-bathroom property is on the market for just $534,000 (£412,000).
4 – Chatham, Massachusetts
Cape Cod is one of the USA's most loved holiday spots. This corner of Massachusetts is known the world over for its beautiful towns, and its rich history dating all the way back to 1665. Here you'll be surrounded by classic New England architecture and a peaceful way of life that'll make you feel as though you've stepped back in time. Although Cape Cod is known for attracting a huge number of tourists each year, there are lots of small towns where things are a little quieter: Chatham, in the south-eastern most tip, is one such perfect spot. Other great towns to consider are Nantucket, Provincetown, and Oak Bluffs.
For just $459,900 (£425,000) you can secure this gorgeous home in one of the most sought-after towns in Cape Cod. The four-bedroom, two bathroom property is located within walking distance to Goose Pond, School House Pond and Ryder's Pond, where you can sunbathe on the sandy beaches, kayak, or enjoy a refreshing dip. The property has air conditioning throughout, a sizeable deck and front porch, a swimming pool, and a Jacuzzi.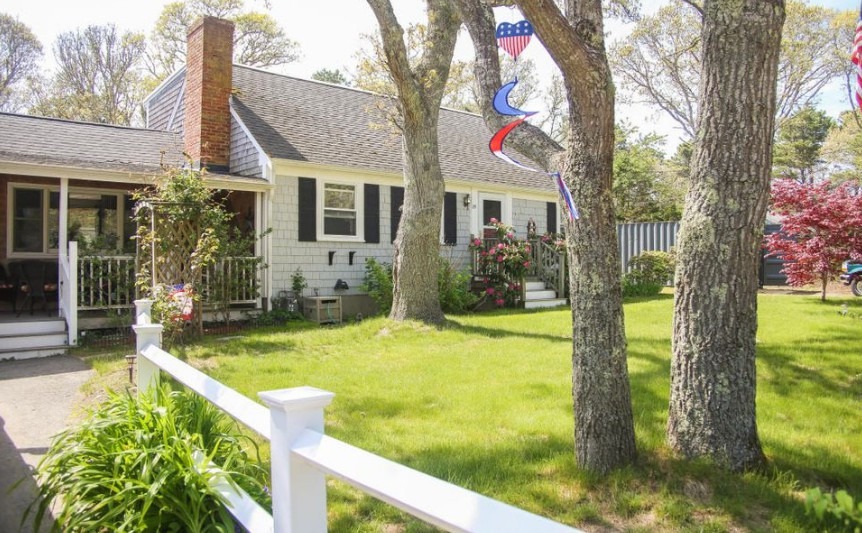 5 – Cannon Beach, Oregon
If you're still unsure which idyllic beach town to choose, you could listen to National Geographic who named Cannon Beach in Oregon one of their Most Beautiful Beaches in the World. You'll enjoy rugged beauty, a full-to-bursting cultural calendar, and an exciting arts scene. The Ecola State Park is right to the north of town and offers incredible views of the Pacific Ocean from its many, varied hiking trails.
This enormous family home is just two houses away from the beach, with a great range of shops, restaurants and coffee shops nearby too. This five-bedroom, five-bathroom property, on the market for $595,000 (£460,000), already has two kitchens, which means if you wanted to, you could easily convert the property into two separate units and make yourself a little income.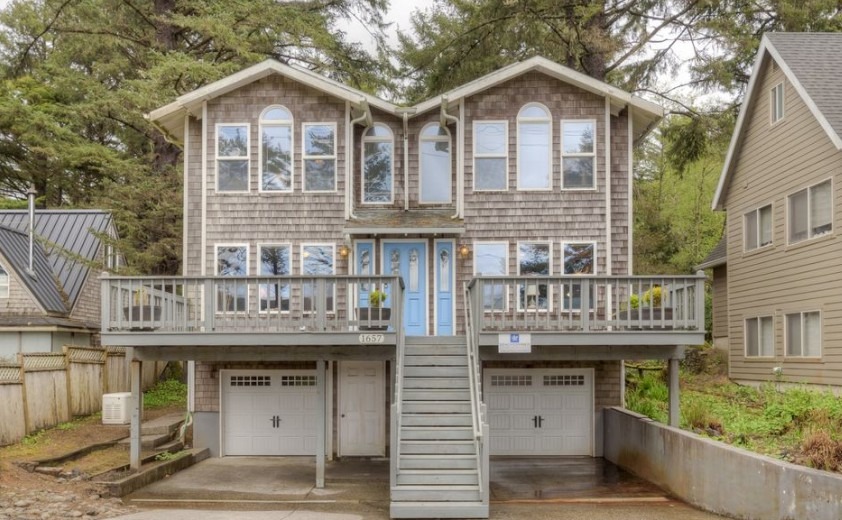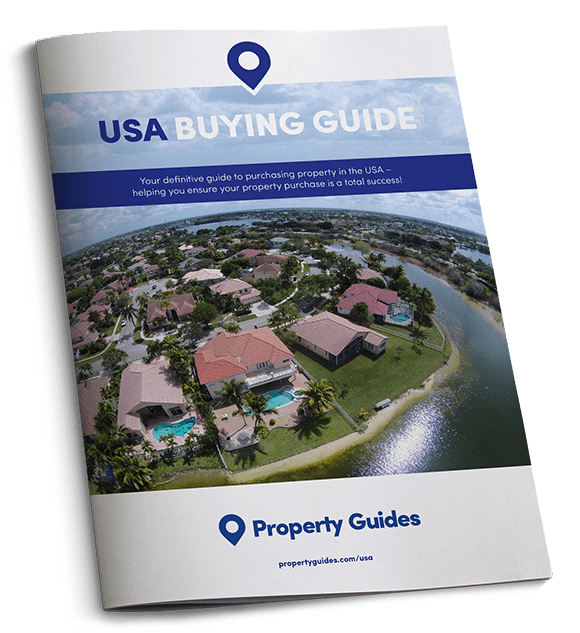 The USA Buying Guide takes you through each stage of the property buying process, with practical recommendations from our experts who have been through the process themselves. The guide will help you to:
✔

  Ask the right questions
✔

  Avoid the legal pitfalls
Download your USA Buying Guide