The very words "Côte d'Azur" conjure up an image of glamour and prosperity in one's mind, from the Cannes film festival to the luxurious villas of Menton and Nice (not to mention the endless sunshine and delicious cuisine). However, it's not all as pricey as you might think – join us as we take a property tour of the French Riviera.
A long-standing favourite for British buyers
It was considered the best health resort amongst the higher echelons of French and British society at the end of the 18th century and from the 19th century onwards, it became a very popular rich playground for British royals and dignitaries. Later, of course, it was discovered by famous artists such as Picasso and Matisse and to this day is one of the best loved, visited and most beautiful areas of France.
Sometimes named the French Riviera, its seaside resort towns such as Antibes, Juan les Pins, Cannes, Nice, Saint Tropez are synonymous with glamour and sophistication with property prices to match! Popular with very many nationalities, this area is also the favourite amongst wealthy Parisians seeking to get away from the city and soak up the sun and nightlife, both of which are in abundance throughout the area.
The whole area is in fact Provence-Alpes-Côte-d'Azur or "PACA" for short and is home to 6 départements: Alpes Maritimes, Alpes de Haute Provence, Bouches du Rhone, Hautes Alpes, Var and Vaucluse.
Getting to the Côte d'Azur
The largest city is Nice in the Alpes Maritimes, whose airport is the third busiest airport in France with frequent flights to and from the UK. Transport connections are excellent here with the A8 motorway running through it as well as the old Route Nationale 7 and a high-speed train service with trains from Paris taking just five and a half hours.
Although one of the most expensive areas of France in which to buy property, there are still affordable properties to be found if you go a little further inland from the coast. The Alpes de Haute Provence is the cheapest department.
Life on France's sunniest coast
There are plenty of superb reasons why anyone might want to live in this area or have a second home here. As well as the fabulous sun-soaked beaches, there are some stunning cliff top routes along which to have a leisurely drive and during the summer time, fields upon fields of lavender to admire and mountain tops to view in the distance.
As well as the fabulous sun-soaked beaches, there are some stunning cliff top routes along which to have a leisurely drive and during the summer time, fields upon fields of lavender to admire and mountain tops to view in the distance.
Geographically, this is a spectacular region, but it is not only this which makes it so popular. The history of the area dates back to Roman times and there remain many fascinating Roman remains still preserved such as the amphitheatre in Arles, the town of St. Remy de Provence and the theatre in Orange. Art is another major draw. With so many artists having made this area their home, the whole place sometimes looks like an artist's easel! The area proudly boasts a huge collection of art and studios where the likes of Van Gogh and Renoir once worked.
The landscape is breath-taking. As well as the mountains and cliff edge roads, you are never far from a view of the deep blue Mediterranean Sea.
The best food in France?
As for culinary pleasures, look no further. Provencal food is not only a diverse menu of ingredients but also very colourful, sometimes one may think like its pretty painted buildings. Here recipes are made as much for their aesthetic beauty as for their taste. Think virgin olive oil, tomatoes brimming with flavour, rich ripe green avocados, garlic and of course the famous "bouillabaisse" fish soup.
This is an area in which to kick back, enjoy the journey, meander amongst the many colourful markets and take time over doing really nothing much but soaking up the atmosphere. I have heard it said that once you get the taste for the Côte d'Azur, you will never want to go anywhere else in France. Certainly its popularity has never waned for hundreds of years.
Where are the best-value areas of the French Riviera to buy property?
So if your heart is sold on the Côte d'Azur, where are you likely to find the best bargains when it comes to property buying? As mentioned earlier, the Alpes de Haute Provence is the cheapest department with average prices just under €200,000 which may surprise you. Check out the villages such as Castellane, Rougan and St. Julien du Verdon. Although a little further inland, there are still some excellent properties to be found here which will not break the bank.
Digne les Bains is another super little place located on the River Bleone near thermal springs. This is the capital of the department.
Manosque is a lovely medieval town, definitely well worth exploring and again affordable in terms of property buying.
As for property prices generally, these range from around €150,000 to several million for those of us who can afford it! St. Tropez, Cannes, Antibes and Nice have some truly spectacular properties which one can dream about, but if your heart is set on this area, you can still find a little bolt hole at way under a million if you are prepared to look carefully. The most expensive department is without a doubt Alpes-Maritimes, where the average house price is around €450,000. However, take a look at not only the Alpes de Haute Provence but also the Vaucluse where you will find Avignon, Gordes and Orange. Here the average property price is around €210,000.
What is the Côte d'Azur property market like?
Property prices generally have increased hugely in the last 10 years in this area. With the beauty of the whole region, the excellent transport links and the everlasting glamour of the whole region, the area is unlike many others in France where property prices have remained the same or even dropped. The upside of this of course is that buying property here is excellent as an investment. You will always be able to rent out your property at most times of the year (winter is also popular in many parts with plenty of winter sports on offer, particularly in the Var) and you are likely to see the value of your property increase substantially in the future, despite the uncertain times in which we live.
Here is a selection of properties at reasonable prices in the Var and Alpes de Haute Provence to tempt you – as if you need any more tempting!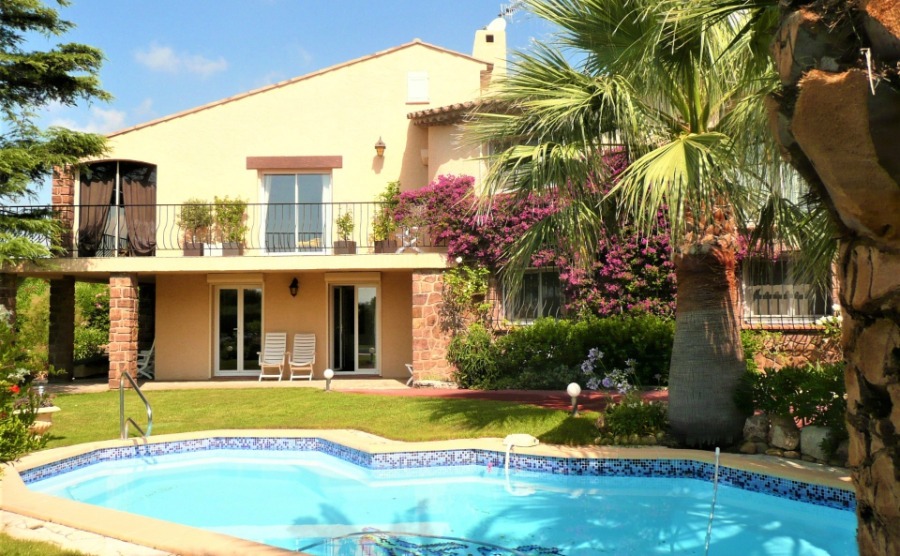 A four-bedroom detached house with stunning views in the lovely village of Grimaud in the Var. Located in the hills of Issambres, you're just 2km from the beaches, while still being away from the hustle and bustle.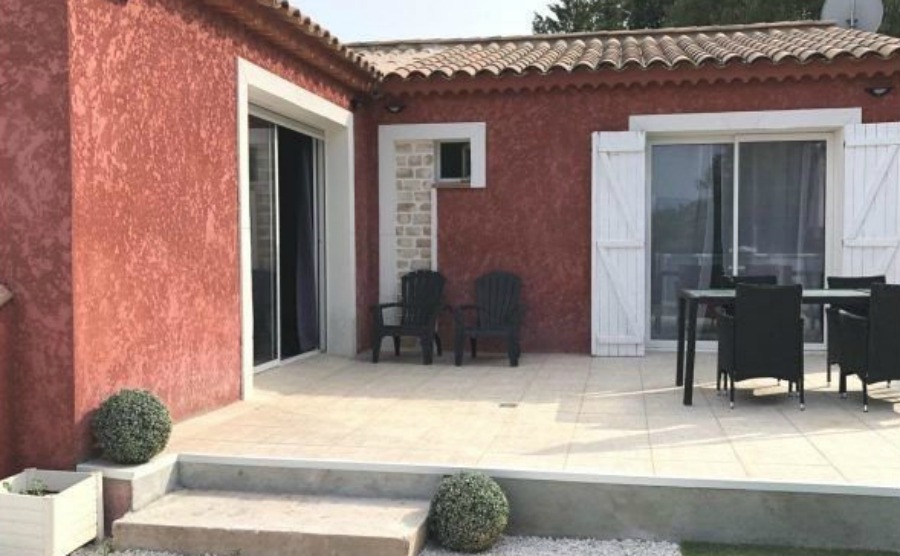 A two-bedroom modern house in a small village near Saint Maximin la Sainte Baume. With a modern fitted kitchen, open-plan living space, two good-sized bedrooms and a dressing room, it makes the perfect pied-à-terre!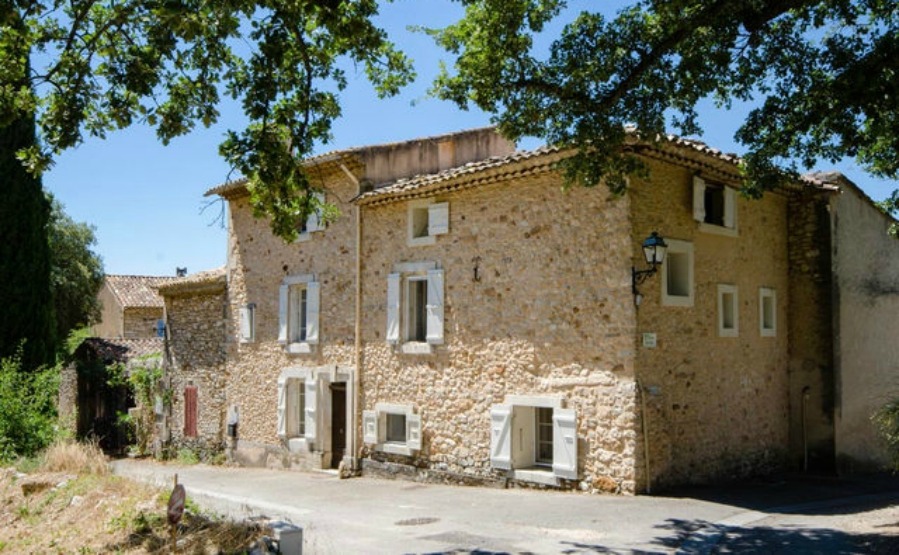 How about this very pretty four-bedroom period house near Luberon in the Alpes De Haute Provence? Dating from the 17tth century, it has its own swimming pool and a dry-stone ruin that could be further renovated into a two-bedroom house.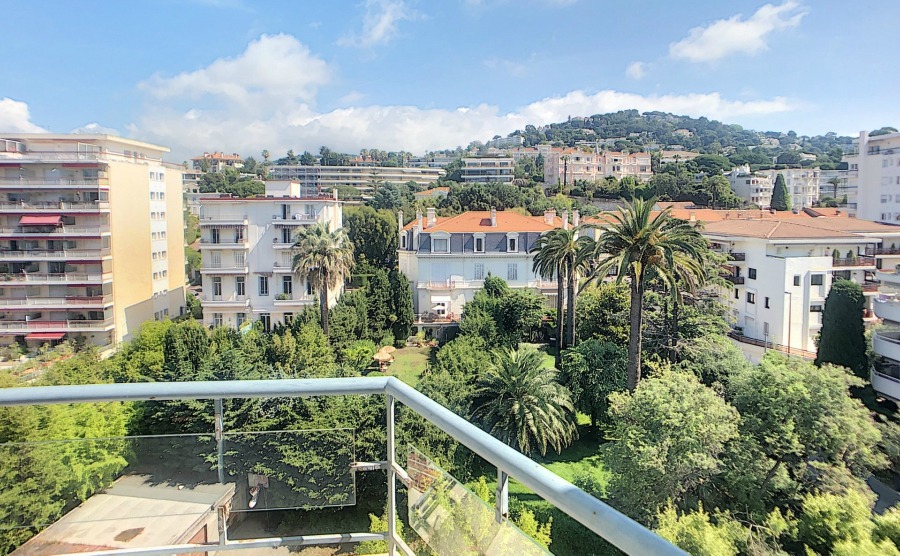 Alternatively, what about this modern, 'lock up and leave' apartment right in the heart of glamorous Cannes – for just €220,000?
Of course, the French Riviera boasts around 330 days of sunshine per year and over 70 miles of beaches, all easily accessible from most parts of the area. With easy access from the UK by aeroplane to either Nice or Marseille airport, an excellent high-speed train service and fast motorways, the area will doubtless continue to be high up there amongst the most loved in the whole of France for many years to come!