The Vendée is a beautiful rural 'département' located in the famous Pays de la Loire. Life here is lived in the slow lane, and hundreds of British buyers have fallen under the spell of its tranquil lifestyle.
What to do and what to look out for
This is one of the loveliest departments in France, very popular with the French, British and other nationalities for holidays and second homes. With over 160 kilometres of sandy beaches, super coastal resorts as well as pretty towns and villages further inland, the area remains one of the most visited in France.
If you're planning your French move from home, use this time to brush on the financial pitfalls and how to avoid them. Learn more in the free Property Buyer's Guide to Currency.
You will find the beaches are safe and gentle, ideal for children of all ages. There are plenty of holiday homes along the coast as well as larger 19th century villas. Don't miss the super island of Noirmoutier and the seaside resort of Notre Dame de Monts as well as Saint Jean de Monts. For a little more liveliness, take a look at Saint Gilles Croix de Vie. One should also not forget the Sables d'Olonne, one of the more "chic" resorts with plenty of bars, restaurants and lively evening entertainment.
Further away from the coast are some very pretty villages and hamlets, several classified under "One of the most beautiful villages of France" such as Vouvant. This is a "self appointed" member of the prettiest village classification, truly lovely with an 11th century church, a meandering river, the Mere and wonderful little streets to potter about in. The market of Fontenay le Comte, nearby, is not to be missed.
This is one of the loveliest departments in France, with over 160km of sandy beaches and super coastal resorts as well as pretty towns further inland.
If historical monuments are your bag, check out the ruined Abbé de Maillezais and the Abbe de Nieul sur l'Autise.
For nature lovers, there is plenty to enjoy in the Vendée. The Massif Forestier of Mervent Vouvant is a huge mostly wooded region with great hiking and cycle trails, a lake with water sports and a river meandering through it.
Transport to and from the UK
It's pretty easy to access the Vendée by ferry and car. The shortest routes from the UK are to Calais and Cherbourg and the shortest drive through France is from St. Malo. From Cherbourg, it is around a four-hour drive (pleasant one, via Rennes and Nantes).
For flights, there are two airports close by: Nantes Atlantique Airport in the north and La Rochelle Airport in the south, both maximum 90 minutes from the Vendée, depending on where you decide to go. There is also Poitiers Airport, 90 minutes away.
Property for sale in the Vendée
This is a very popular area both for French folk and British people seeking to move to France or buy a second home there. There are many types of property ranging from farmhouses, modern villas, small village houses, fancy villas and chateaux. It is also one of the cheapest areas in France in which to buy property. Prices have remained stable over the last five years or so and it is still possible to pick up a real bargain for under €100,000.
Download your comprehensive France Buying Guide for everything you need to know about purchasing a property.
Take a look at the following properties previously for sale in the area, situated in top locations:
Alternatively find properties currently for sale in Vendée.
Fontenay-le-Comte: large converted barn with indoor pool, €399,000
Large renovated five-bedroom, 15th-century property with pool and fabulous views over the countryside, just 45 minutes from the beaches
Mervent: large seven-bedroom stone "longère" or farmhouse €317,947
Set in a small hamlet near Mervent lake with land and views, beautifully restored family home in a traditional longère or longhouse style.
Where to buy in the Vendée
The Vendée has always been a firm favourite amongst the French as a holiday destination due mainly to its fine Atlantic coastline, superb safe beaches and sunny climate. During the last 20 years or so, it has also grown to be a favourite with British people looking for that typical French atmosphere of history, pretty buildings and characterful villages where life takes on a much slower pace. Much of the inland area is dominated by forests with hiking trails all around so it is ideal for nature lovers. The towns and villages are small and quaint; there are no real cities. This gives it a general feeling of tranquillity.
The Vendée is an excellent choice if you are looking for the real France with reasonable property prices and much to offer in terms of proximity to the ocean, history and nature.
As far as property prices go, the most expensive area in which to buy, unsurprisingly, is the Sables d'Olonne. Here the average price per square metre of houses is €3479. The cheapest is Pouzauges in the district of Fontenay le Comte at €1207 per square metre, a small hilltop town with winding little streets beneath the 13th century castle. In between these two prices are many lovely villages with a choice of types of property and prices. The Vendée is an excellent choice if you are looking for the real France with reasonable property prices and much to offer in terms of proximity to the ocean, history and nature.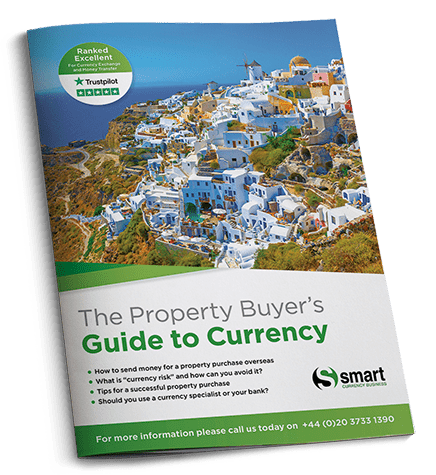 The Property Buyer's Guide to Currency will help you:
✔

  Understand the currency markets
✔

  Protect your property budget
✔

  Use a Currency Specialist
✔

  Learn from other overseas property buyers
Download the Property Buyer's Guide to Currency