How to adjust to French living and make your house into a home where you can invite all your new friends, including the mayor!
Moving anywhere is one of life's great challenges. Moving anywhere overseas is even more of a challenge! It is so important from the start to become a part of the community, get to know your neighbours, the shops and restaurants, how things work, discover where to find French classes, how to pursue your hobbies. We had a long list of things we planned to do at the start of our journey when buying in France and after seven years, are so well established here such that we have no desire to return to the UK except for visits.
The French take pride in their community spirit and of course family is ultra-important. The generations tend to mix very well and their mutual support system is great. This is just one of the many things we love about living in France.
The maire has a lot of local importance in France and going to introduce yourself to him or her at the start is always a great idea.
Living in a French village means joining in with the locals, whether it is having a glass of wine at the local bar, making friends with the family in the boulangerie or seeking advice from the maire (mayor). The maire has a lot of local importance in France and going to introduce yourself to him or her at the start is always a great idea. Maires are usually very proud of their patches and will embrace newcomers warmly. Unlike the UK, in France you don't just wait until you have something to complain about before you meet your local leaders!
Make friends first
So pretty much as soon as you move in to your new French home, put your plans to position the sofa and decide which cupboards to use for your kitchen items to one side. Far better to get out there and mingle. Meeting people almost always leads to meeting other people and so you begin to make friends.
I have said it before but don't worry about your French possibly not being fluent. We have yet to meet anyone in our village who has complained about our grammar not being perfect. Remember that communication is key and the French love it when we try to speak their language. Put away any thoughts of being shy, use gestures if you like and you will find you will soon be laughing with your new friends.
Just this morning I stopped for a coffee at our local friendly café and met an English friend here talking in both languages to the café owner and another French friend. You probably won't be surprised to learn the subject was Brexit and its implications, but whatever the subject, they were getting along just fine.
If you are worried about getting healthcare in France, don't put your plans on hold – download our guide, Healthcare Abroad 2018. It is free, and right up to date on Brexit.
Village life is wonderful in France. Nearly all villages have a weekly open-air market where one can mingle and chat as well as buy great local produce. Most villages also make huge efforts to put on events year-round such as fetes, concerts, art exhibitions, book fairs and even karaoke.
If you have a skill or hobby, ask at your local mairie about how you can pursue it in France. If you like going to the gym, for example, you are bound to find one nearby. If you are keen on cycling, there will be a cycling club (cycling is very popular in France).
The key to adjusting quickly and happily into French life is to throw yourself into it. As with many things in life, you reap what you sow and the French will be delighted to welcome you with open arms.
If you are ready to buy a home in France, Property Guides will be at Your Overseas Home. It's a new style of overseas property show, where those serious about buying can get detailed information and introductions to trusted lawyers, agents and currency providers. Click here to apply for FREE tickets.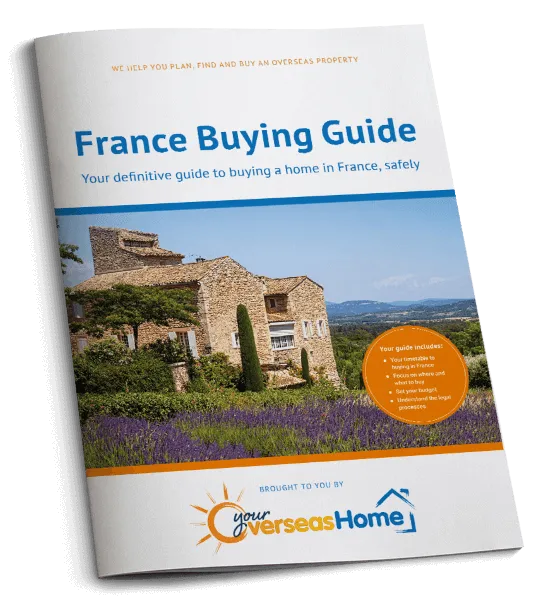 Buying a property in France is extremely exciting, but it can be nerve-wracking: in what ways is the process different to the UK, how do you cope with the language difference, what fees should you expect and just who is the notaire? That's why we've put together our France Buying Guide, to help you through the process, step by step.
Written by experts, it covers every stage of buying, from viewing to contracts and fees. Get your copy of the French Property Guide by simply filling in the form below.
✔

  Ask the right questions
✔

  Avoid the legal pitfalls
Download your free guide to buying in France