France's prime residential market is benefiting from the performance of Paris, with prices in the capital up 12% last year. According to analysis by international real estate firm Knight Frank, the "Macron effect" has been a major factor in this resurgence in recent months. With historic low interest rates, rising house price inflation and growing political and economic stability attracting global wealth.
The success of the prime property market in Paris has sent out a ripple of optimism to other parts of the country. Consequently, internationally sought-after regions like the Côte d'Azur, Provence, the Alps and South-west France are experiencing an increase in buyer interest and transactions.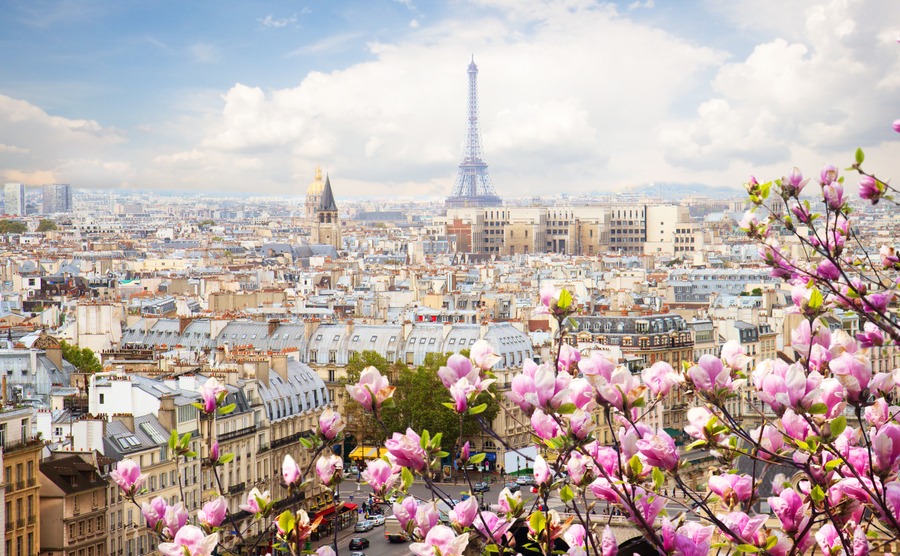 Mark Harvey, head of European sales at Knight Frank, explains that "We have seen a remarkable reversal in France's prime residential markets stemming largely from a strong Paris market. Against a positive economic and political backdrop, France is now experiencing a buoyant and incredibly exciting residential market rebound."
Côte d'Azur
Analysis from international real estate firm Savills confirms that demand for property on the Côte d'Azur is returning. This positive trend comes despite growing global completion in the prime property market.
At present supply is high in this desirable destination. That is set to change, however, as conditions continue to improve and demand for euro-denominated assets grows. Until then it remains a buyers' market.
Demand for the property market in the Côte d'Azur is returning.
According to Paul Tostevin, Savills associate director for world research "The Mediterranean climate, vibrant towns, beautiful coastline and world-class events attract visitors from across the globe and create a spectacular setting for property. This underpins rental markets as well as creating demand for second homes and means the Côte d'Azur is likely to remain a desirable destination."
Home to the country's second biggest tourism industry after Paris – half of visitors come from overseas – and Nice airport – the second largest in France – the region is an appealing place to own a second home with rental potential.
It's not just prime property and high standards of living that attract buyers to the Côte d'Azur. Employment opportunities contribute to its popularity. As well as tourism, science and technology is a big sector in the region, employing 36,000 people. While the €2.5 billion Eco-Vallé' project north of Nice is set to increase employment opportunities yet further. Once completed it will incorporate a new international business district, research and development facilities and retail and residential facilities. All of which will be connected by new tram and train lines.