France Property Guides takes a light-hearted look at the hugely popular onion festival in the South of France.
In France they like a festival. So much so in fact that they have a festival for almost anything. Naturally, the wine excuse is always the first one, but in some places they have festivals for snails, olives, garlic, calcots (a cross between a leek and a spring onion), lavender, pumpkins… you name it, somewhere there will be a festival for it.
So I ended up at the best onion festival I've ever been to; in fact, the only onion festival I've ever been to. The small mountain village of Citou in the Languedoc is the host village for this fête, where every single person has an involvement in the production of their famous 'sweet' onions, although to be honest they just taste like onions.
The whole day basically revolves around lunch – as does everything in France
Normally, like in many tiny villages in France, you wouldn't see a soul for the bulk of the year, but on this one day, everybody comes out in celebration of this famous allium. To an outsider, you'd think that these people only ever saw each other on this one day a year and maybe that is the case. After all, we are talking mountain folk here.
We have thousands of homes for sale in rural France on our property listings. Click here to have a browse.
After parking the car in the car park (i.e. converted field, verge etc) you wander up the pretty main street where stall upon stall heaves with bags in various sizes of, you guessed it, onions. If they're not selling onions then they're selling some by-product such as onion marmalade, onion tarts, hot dogs with onions, all sorts of food with onions, soap made from onions… the possibilities are endless. Who knew the humble onion could be so adaptable?
The whole day basically revolves around lunch – as does everything in France – and every makeshift catering area is absolutely packed by noon. Obviously wine has a heavy presence and I'm thankful to say there are no trendy onion-flavoured wines or artisan micro-brewery beers made from essence of onions, although maybe they're missing a trick and next year I could clean up on my trestle table with an onion flavoured brew!
You meander from bar to bar, listening to the raucous brass band ensemble that seems to turn up to every fête and follow you around
My favourite had to be the onion soup that you burn your mouth on and generally spill down the front of yourself as you meander from bar to bar, listening to the raucous brass band ensemble that seems to turn up to every fête and follow you around.
To look like an expert you pick up an onion and inspect it to see if in your faux professional opinion it fully qualifies as a sweet onion, although you can only look and not taste as your mouth is already blistered from the previous soup experience. A little bit of nodding and juggling and then you just plump for the biggest bag you can get, generally 20 kilos. Yes, 20 kilos. It sounds like a lot, but I'm a seasoned expert. The first year I visited I bought a 5 kilo bag thinking it would last me all winter, alas it only lasted a week. I'm told they're famous in the area as they will last all winter and not go off. Unless of course you eat them regularly (who doesn't?) and then they generally last until October, obviously not rotten but eaten! So 20 kilos it is, and they might even last until November. This year I hope to hook up with a farmer for an industrial supply so that next year the onion lager will be a huge success.
It's a great day out, a beautiful village, a celebration of a humble vegetable, deafening brass bands and of course wines to make it all the more palatable. If anybody knows of another fête d'onion please let me know, I'd love to compare, but I truly believe Citou has the best onion festival.
If you are planning to buy a home in France in the next three months, call the France Property Guide's own France expert Yasmin Smith, on 020 7898 0549, or email

[email protected]

. Yasmin will put you in touch with a trusted estate agent, French lawyer and currency specialist.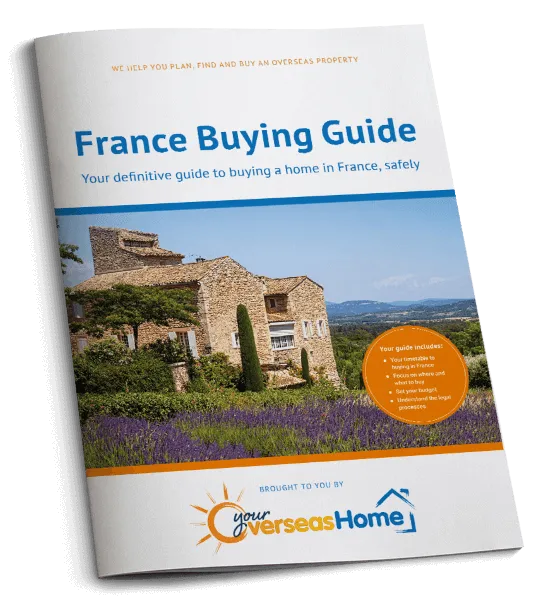 Buying a property in France is extremely exciting, but it can be nerve-wracking: in what ways is the process different to the UK, how do you cope with the language difference, what fees should you expect and just who is the notaire? That's why we've put together our France Buying Guide, to help you through the process, step by step.
Written by experts, it covers every stage of buying, from viewing to contracts and fees. Get your copy of the French Property Guide by simply filling in the form below.
✔

  Ask the right questions
✔

  Avoid the legal pitfalls
Download your free guide to buying in France