It's been one week since France began lifting its lockdown measures and normality is slowly, cautiously returning. France and the UK are still in talks over quarantine measures, but there is a sense of a real willingness to make travel as easy as possible.
Can you travel to France?
Restrictions haven't yet been lifted, but they are expected to be in time for the summer holiday season. Previously, France and the UK had announced that there would be no fourteen-day quarantine imposed on travel between the two countries. The plan has run afoul of EU expectations that prevent the singling out of one member state, but so far only the UK has announced a quarantine coming back from France. France's rules for quarantine for people entering apply to all the EU/EEA countries and the UK, so it should not be as problematic.
Various figures in the UK travel industry have also proposed 'air corridors' for less affected countries, so we could see a wider solution involving France and a number of other countries, rather than just singling them out. Whatever the solution, it's clear that there is a very real willingness on the part of both countries to keep travel going. Easyjet is planning to resume domestic flights in the UK and France in June, which would appear to be the first step.
It's important to remember that air travel will be a necessity within France whatever happens – the French government considers as a point of pride that its territories outside of the 'hexagon', or mainland France, are integral départements of the Republic as any other – so there is onus on policymakers to establish protocols. Macron has also assured French domestic travellers that 'the French will be able to go on holiday in France in July and August, and will be able to take up their holiday reservations.'
Estate agents return to their offices
Estate agents and other property professionals have returned to their offices and viewings are now once again possible, albeit within the limits of current travel restrictions. What many are advising is a virtual viewing at first, to help you narrow down your shortlist and make the most of this time, followed by an in-person viewing later on for properties that are definite possibilities.
Small public gatherings begin as 'green zones' declared
It's now permitted to socialise in groups of up to ten and, in a last minute u-turn in larger groups in private houses. Social distancing and hand-washing are still encouraged, but it's certainly a big step back towards normality.
With coronavirus, Brexit and global trade wars on the horizon, don't leave your budget exposed to a sudden drop in exchange rates that could cost thousands. Find out how to safely send large sums of money for a property purchase in Smart Currency Exchange's guide, The Property Buyer's Guide to Currency.
France has started its system of declaring zones of the country as 'green' and 'red', with greater restrictions in red areas. So far, the whole country is green apart from areas in the northeast: the Ile-de-France, Hauts-de-France, Bourgogne-Franche-Comté and Grand-Est. British buyers' favourite regions, including the Charente and the Dordogne, are in the green zones.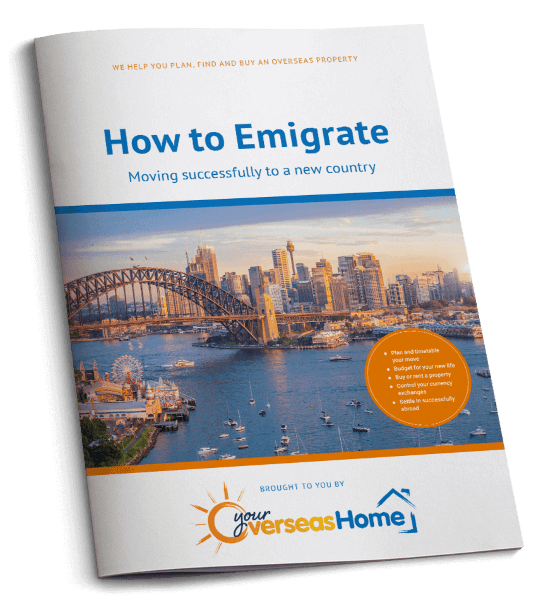 The Emigration Guide has been put together by overseas property experts and expats who understand the process of emigrating inside out, having emigrated themselves or helped others to do so. The guide will help you to:
✔

  Ask the right questions
✔

  Avoid the legal pitfalls
Download your Emigration Guide