Networking and making friends after moving countries can be a daunting challenge, especially if you're a little shy. So here are some tips and ideas on how to re-build your networks in France after you've moved there.
With all the other things to consider in the run-up to moving countries, it is easy to underestimate the importance of building a network of friendships in France.
In your country of origin, you have spent years building both friendships and business contacts. You need to spend time establishing and nurturing new networks here, particularly if your move is permanent.
But don't panic! There are many ways to seek out new people who are on your wavelength. With just a bit of time and effort, you will feel more at home in France in no time.
Find homes in France via our property portal.
Something in common
Of course, we are not talking about instantly finding life-long friends or immediately building up sprawling networks for your business. But, you could be pleasantly surprised. After spending time in a country where you might naturally know the starting points for how to do almost anything, there is a culture shock that comes with the realisation that things are now quite different. However, there are many ways you will find new contacts and start re-establishing and re-building your networks in France.
However, the first important thing to remember is this – you will have a common bond with others who have moved to France from abroad. What you have done and all of the challenges that brings is something that everyone who lives here had to once face. Discussing not only the joys of your new-found life but also the challenges and frustrations that you have faced along the way is, of course, obvious common ground.
Get to know your local area
The first thing to do is just wander. Yes, simply meander around and speak to everyone and anyone you can. You will, of course, as a result, meet people along the way that you may choose to socialise with in the future. This will also give you great insight into where you live, what goes on there and characters within the area (or even those to avoid). This can also give you potential contacts to connect with to do business with when you get to that stage. Or, even awaken ideas for new and exciting business activities that you may not have previously considered.
Download your comprehensive France Buying Guide for everything you need to know about purchasing a property.
Be warned though, the pastime of wandering is a much more fruitful experience here when the weather is good. The French do tend to stay indoors, locked down in front of their fires in any kind of weather that they view as being inclement (including a drop of drizzle). In small villages, you are more likely to see them whilst they are simply sitting outside their houses when the weather allows. You may even find it impossible to get further than the end of the road in less than a few hours once you have shot the breeze with people "en route", or even having been invited in for impromptu coffees!
Of course, speaking the language opens up the potential audience you are able to communicate with. And in some areas where few French people speak English, this is clearly an important consideration. The more effort you put in, the greater your opportunity and potential reach to find people on your wavelength, and the quicker you will find it to re-establish your networks in order to feel more comfortable in France.
Clubs and groups
Hobbies and interests are, of course, a great route to finding like-minded people. Look at the boards outside your local Mairie (if you live in a small village) or the local press. Walking groups, book clubs or history clubs put you in direct contact with people with the same interests as you and within the same catchment areas. You may also find it much easier and considered less unusual to ask for someone's contact details than it may have been where you previously lived.
With just a bit of time and effort, you will feel more at home in France in no time.
Another option is to volunteer for your local Comité des fêtes (a non-profit organisation made of up volunteers who organise social events for the commune). This will not only integrate you quickly into your local community and accelerate building your new networks in France, but also give you inside information as to what is happening within your local area.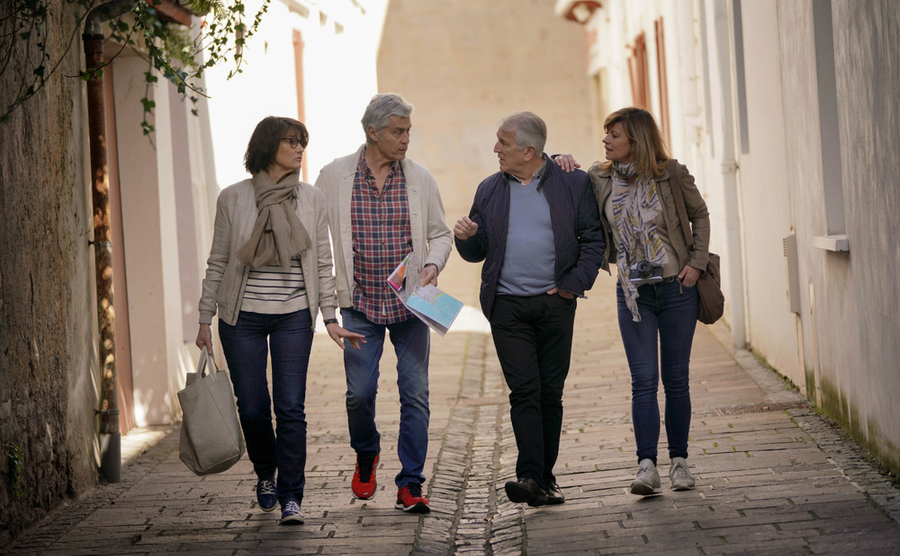 Social media
One of the simplest ways expats find direction on situations they experience upon arrival in France is via social media. Facebook, in particular, has many groups specifically created for expats, some being area-specific. Apart from general discussion groups, there are also "how-to" groups. As well as providing invaluable information, these can help to establish your knowledge of obligations upon arrival and give you a direction of where to start, as well as help to build your new networks in France. Amongst others, there are groups on how to register imported vehicles, how taxes work, rules and regulations around official residency in France, and setting up businesses. These groups provide legally, up to date information on all of these things.
As well as giving direction on navigating administrative tasks, there are open discussion forums available for all kinds of subjects. It certainly beats going round and round on google for months on end! At your highest levels of frustration (which will undoubtedly arrive, for some, sooner rather than later) whilst trying to tackle an administrative task, it is certainly a better option than falling out with everyone else in your household. But there is also peace to be found in knowing that when venting your frustrations, someone, somewhere (if not the majority) have already experienced the same thing – sometimes, that in itself can simply make you feel better.
You never know, in years to come, you may raise a wry smile at the endless discussions around the astonishment at the cost of the humble cauliflower here, or the cost of paint, and think with fondness, oh I remember those days!
For a smooth move to France, you need to make sure that your budget is protected to reduce risk from exchange rate flux. Find out how in our partner Smart Currency Exchange's guide, The Property Buyer's Guide to Currency.
Formal networking
As with every other country, France runs a number of formal networking groups, clubs and professional associations providing business networking, including the Chambre De Commerce et D'industrie and BNI France. These groups often require membership and involve paying an annual fee. This will give you access to networking events, online resources and publications.
This level of formal networking may be a bit grander than your requirements. If so, there are many more informal networking groups, both industry-specific or generalised, that can also be found on the internet and on Facebook.
So get out there and enjoy the adventure of finding "your" people. Take your time establishing your new networks in France – whether that's friendships or social circles, business contacts or hobby-related. Whilst it's true that living in France provides many lifestyle advantages, who you choose to surround yourself with can truly be the thing that makes life even more joyful!