A new survey has found that 82% of estate agents in France are optimistic about the next 12 months. With low interest rates, a growing economy and a dynamic property market, even Brexit can't slow down British buyers.
A newly released survey – the CSA Barometer – has detected a fresh burst of optimism from property professionals in France. Eight out of ten are optimistic about the year ahead and even more (86%) believe it has improved or stabilised in the past year. When you compare this optimism to 2015, when just 35% were looking forward to the year, you can see just how far the French property market has turned the corner. The three main reasons for optimism were low interest rates, market dynamism and a growing economic background.
Some areas are experiencing a real boom, especially Bordeaux where prices have risen 15%
Parisian estate agents and professionals were the happiest, with the south east and north west region agents also highly positive. Of the 13% nationally who were pessimistic about the year ahead, the largest numbers were in the north east and south west, but even here the response was overwhelmingly positive.
Delving deeper, the survey found that it was agents (90%) who were happiest, with 79% of property developers optimistic.
The buying season
This is good news as we come into prime French property hunting season for British buyers. September is often referred to as "la rentree" in France, often a time for making plans, be it starting a new job, a new class or putting in motion perhaps a long held desire to buy property abroad.
While there is no doubt that some British expats are concerned about their general status once Britain leaves the EU but despite this, many of us, undaunted by what the future may hold, still want to move to France.
Latest figures from the Notaires de France show that the property market is gradually becoming stronger with a prediction that prices will rise by an average of 1.2% by the end of the year with some areas experiencing a real boom such as Bordeaux where prices have risen 15% this year, boosted by the new high speed rail link to Paris. Further south, Nimes is also booming in terms of property prices and closer to home, Lille has seen an increase in prices of around 8%.
Property Guides are at The France Show this weekend, at Olympia in London. Come and see us on stand P257.
Sales have risen across the board in France. There were 900,000 property sales recorded between May 2016 and May 2017, an increase from 824,000 during the previous year.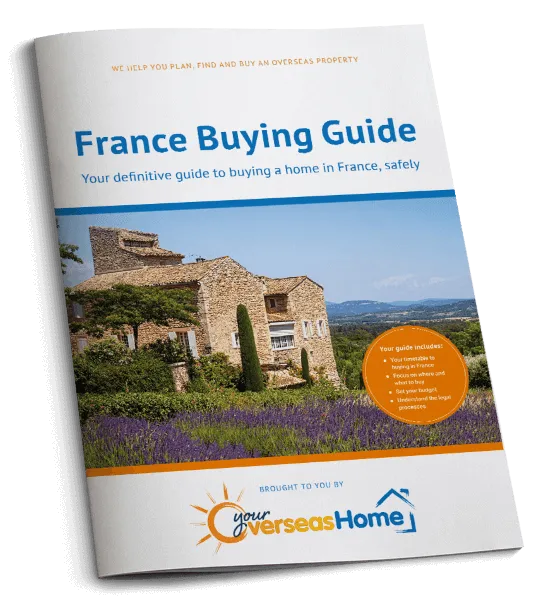 Buying a property in France is extremely exciting, but it can be nerve-wracking: in what ways is the process different to the UK, how do you cope with the language difference, what fees should you expect and just who is the notaire? That's why we've put together our France Buying Guide, to help you through the process, step by step.
Written by experts, it covers every stage of buying, from viewing to contracts and fees. Get your copy of the French Property Guide by simply filling in the form below.
✔

  Ask the right questions
✔

  Avoid the legal pitfalls
Download your free guide to buying in France