This week, news that speaking English will stand you in good stead in France's jobs market, and wages are rising too. Elsewhere there are small rises in postal and bank charges, and bad news for youngsters – roll up your sleeves kids!
English speakers in poll position in French job market
British people are in an advantageous position when it comes to job hunting in France, as long as their French is up to scratch! English is the most required language for employment generally in France according to the latest study carried out by JobLift, a large job seeking site. More than 890,000 job adverts over the last two years asked for job seekers with good written and spoken English. Although this site is in French, the statistics are numbered and makes interesting reading.
German comes next and then Spanish in third place amongst employers in France.
Learning French need not be a tiresome task and studies have consistently shown that not only can anyone do it at any age, it is wonderful for the brain cells. I have found the Michel Thomas learning system to be particularly useful. You learn at your own pace and by listening can acquire an excellent accent.
More jabs
The number of mandatory vaccinations for young children has increased from 3 to 11 from the start of this year. The French have an excellent health system and tend to err on the side of caution when it comes to anything medical.
The minimum wage is rising from €9.76 to €9.88 per hour before tax.
Higher wages (but higher bills)
The minimum wage is rising from €9.76 to €9.88 per hour before tax.
The price of a stamp is rising at an average of 10% making a regular stamp €0.80 instead of €0.73 and priority or first class stamp €0.95 instead of €0.85.
Bank charges are increasing by around a quarter of a percent. Most current accounts in France charge an amount of between €2 to €5 per month but as a softener of sorts, also have a points system with all sorts of gifts on offer as one spends money – a little like a loyalty store card.
Parking tickets
Unpaid parking tickets will be dealt with by local authorities rather than centrally. Remember though that every town in France has free parking between 12 noon and 2 pm: a lovely idea reinforcing the fact that most French people still feel lunch is sacred!
"Crit air" stickers have to be shown on vehicles in certain cities. These are there to monitor traffic levels during heavy pollution periods. They can be bought on line at little cost.
Another interesting development is that anyone taking their driving test after the start of this year must first of all pass a first aid test. The Government estimates that up to 350 lives could be saved each year if some first aid steps were carried out at accident scenes ahead of the arrival of the emergency services.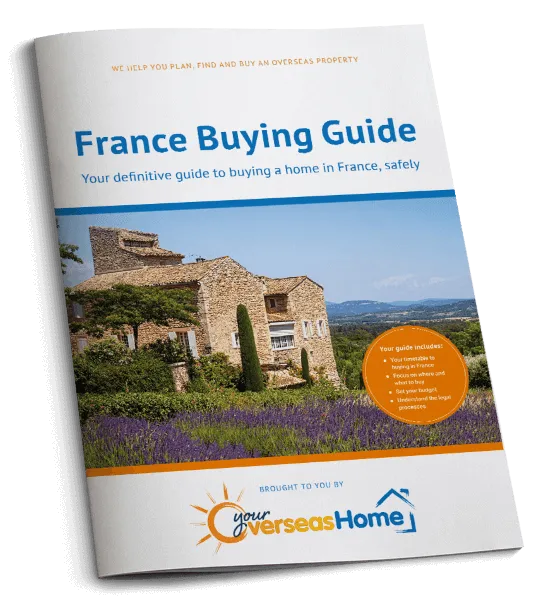 Buying a property in France is extremely exciting, but it can be nerve-wracking: in what ways is the process different to the UK, how do you cope with the language difference, what fees should you expect and just who is the notaire? That's why we've put together our France Buying Guide, to help you through the process, step by step.
Written by experts, it covers every stage of buying, from viewing to contracts and fees. Get your copy of the French Property Guide by simply filling in the form below.
✔

  Ask the right questions
✔

  Avoid the legal pitfalls
Download your free guide to buying in France