The French don't need lessons in how to eat both healthily and well – it's in the DNA!
The French have always seemed to adopt a healthy eating and drinking style. There is – and always has been – a real respect for natural home-grown ingredients and home cooking in most French households with an emphasis on good food. It is almost as though most French people somehow intrinsically know what is right for them. Ready-cooked package meals are far less common here.
The Ministry of Agriculture has recently published a list of the best fruit and veg for a healthy lifestyle, a better environment and last but not least, money saving tips. They emphasise how important it is to consume good healthy food at prices that will not break the bank.
Eating seasonally will usually save you money on your supermarket and market bills
Although it seems that these days many fresh foods are becoming available throughout the year, the seasons do play a real part in everyday living in the French household.
The list includes many types of vegetables and herbs as well as lesser-used fruits such as blueberries, figs and quince. In many parts of the south of France these are easily grown and there is nothing more lovely than eating home-grown vegetables and fruit. You really can taste the difference!
Seasonal savings
When it comes to your purse, eating seasonally will usually save you money on your supermarket and market bills, since production costs are likely to be lower. Such foods are also more environmentally friendly, since they have not been flown in from other countries.
The French are much more likely to go for organic produce than the British too, and it is well known that the Mediterranean diet is good for the brain and general well-being.
If you are worried about getting healthcare in France, don't put your plans on hold – download our guide, Healthcare Abroad 2018. It is free, and right up to date on Brexit.
Since we have been living in France over the last seven years or so, we have noticed that we feel generally healthier. Shopping for local produce in markets and cooking every meal from scratch with fresh ingredients undoubtedly makes a difference. Admittedly, there were times when we first arrived here that we lamented the fact that we were less able to find a ready-meal to pop into the microwave when we didn't fancy cooking. But we soon began to realise that home cooking is ultra-important for a healthy lifestyle.
Drinking in style
As for drinking, the French just seem to have got this right! They love their wine, their "aperos" at 6pm and even a good brandy or Armagnac at the end of a meal, but they don't just drink for the sake of it. The French culture means eating and drinking is a social occasion to enjoy with family and friends. It means conviviality, chatting, laughing, relaxing; not simply drinking to get merry!
The French attitude to everyday eating and drinking is one which the UK would do well to adopt. Then again, it is probably one of the many reasons why France remains one of the most visited and loved countries for British people to visit.
If you are ready to buy a home in France, Property Guides will be at Your Overseas Home. It's a new style of overseas property show, where those serious about buying can get detailed information and introductions to trusted lawyers, agents and currency providers. Click here to apply for FREE tickets.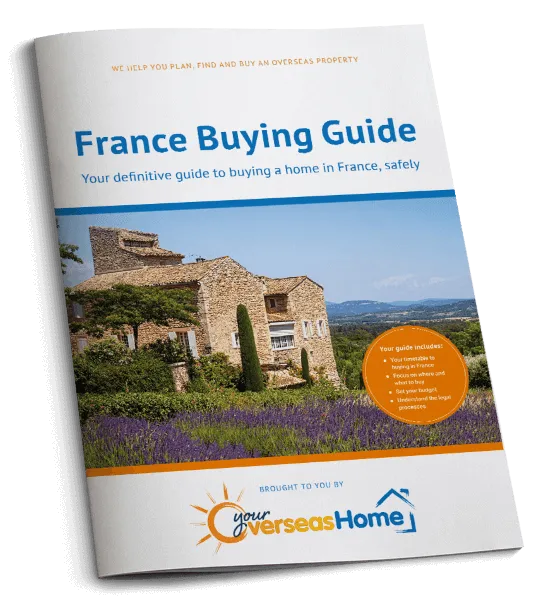 Buying a property in France is extremely exciting, but it can be nerve-wracking: in what ways is the process different to the UK, how do you cope with the language difference, what fees should you expect and just who is the notaire? That's why we've put together our France Buying Guide, to help you through the process, step by step.
Written by experts, it covers every stage of buying, from viewing to contracts and fees. Get your copy of the French Property Guide by simply filling in the form below.
✔

  Ask the right questions
✔

  Avoid the legal pitfalls
Download your free guide to buying in France