The outdoor lifestyle in France is one of the biggest attractions for people looking to move here permanently. Whatever your situation, or your likes or dislikes, with the range of activities on offer here there is always something for everyone, says Beth Nicholson in France.
It's true that thanks to the weather (which is generally more reliable than in the UK), the lifestyle in France revolves very much around being outside and getting out and about. Whether you are retired or working, the different activities and pastimes offered here certainly provide a wealth of choice, with something to appeal to all tastes.
Download your comprehensive France Buying Guide for everything you need to know about purchasing a property.
Property renovation and DIY
The initial priority for most arriving here is to renovate or make changes to their property, to create the dream home that many may not have ever dreamt of being able to afford in the UK. During the first few months, you may well begin to feel on first name terms with the staff in your local "Brico" shop. But don't worry, it won't be long before you realise there will be very little time actually spent inside, especially if the evolution of life here takes you in the direction it does most of us!
Many have unearthed new hidden talents (under duress or not) during renovation work, as a result of a new lifestyle in France. Where once you may have simply employed tradesmen to do odd jobs, the opportunity (if you have the time and the money) to learn how to do them yourself is not only tempting but a very logical and cost-saving option. You will quickly learn there is always something that needs to be done! And you never know, you may learn something that captures your imagination so much, you may even be able to make money from it in the future.
Upcycling
If after all that renovation work you have unleashed your creative side never to be rebottled, one of the perfect activities for your new-found enthusiasm could be upcycling. When it comes to furniture and things for the home, some of the best places to find secret treasures are at regular "Brocantes" and tip recycling centres such as "Emmaus".
Bargains are to be had here aplenty. Some things in great condition but others really provide the perfect base for an upcycling opportunity. A lick of paint, a stencil or two or even some minor woodwork repair or alterations could turn something that cost you next to nothing into a stunning talking point. You may even decide to develop this into a future business. The market for this kind of thing is certainly there for the taking.
For a smooth move to France, you need to make sure that your budget is protected to reduce risk from exchange rate flux. Find out how in our partner Smart Currency Exchange's guide, The Property Buyer's Guide to Currency.
Food and drink
For those who appreciate the joys of food and drink, France is simply heaven. From the regular markets held in most towns and villages, to evening markets held during the summer months, you may grow concerned at the weight you think you may put on. But the natural and organic produce on offer should take care of that, alongside the outdoor lifestyle in France. It goes without saying that France is very proud of its reputation when it comes to food and drink and no department more so than Nouvelle-Aquitaine.
Wine is life here! Some of the best wines in France are produced in the Bordeaux and Bergerac regions, with the area providing more than 30% of all French wine production. Along with the production of Pineau and Cognac, you could go on tasting tours every day of your life – providing that you have a reliable chauffeur on hand!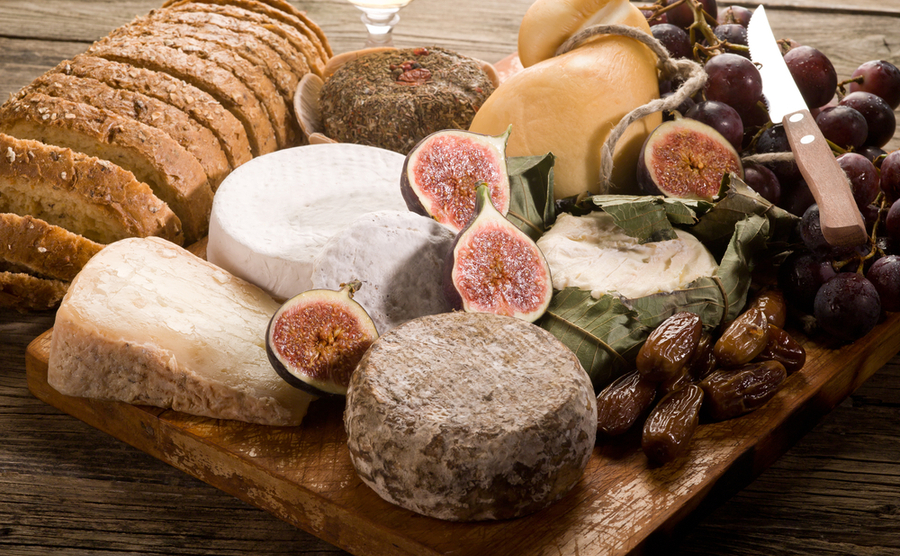 Wildlife and Birdwatching
For lovers of nature, the lifestyle in France is the perfect fit. If you fancy yourself as an intrepid explorer, then you couldn't be in a better place. With lakes and nature reserves galore, you could spend days visiting one after the other.
A visit to the nature reserve of the Etang de Cousseau located 50kms West of Bordeaux could bag you same day sightings of deer and stags, wild boar, badgers and otters as well as the fiercely protected "Genet". A cat-like long-bodied animal with a ringed tail and retractile claws, this animal has spotted fur and is a treat that you may not expect to see outside of Africa.
If bird watching is more your thing, another highlight of the area is the ornithological park of "Le Teich". This magnificent nature reserve has been lovingly tended over 43 years, very deliberately providing vastly different areas of natural habitat within its confines. As a result, up to 343 species/subspecies have been sighted here with 88 species nesting or have nested within the 110 hectares of the reserve. If you love watching birds, from robins to woodpeckers, herons to the great black-backed gull or even hope to catch a glimpse of the white-winged bluebird, this is the place to come.
All of these places, of course, offer endless possibilities for the keen photographer wishing to either immortalise memories or simply improve their skills!
For lovers of nature, the lifestyle in France is the perfect fit.
Walking
Whilst the description "walking" may seem pretty pedestrian, it simply does not encapsulate the various possibilities on offer in Nouvelle-Aquitaine. With trails for miles around most villages here, you can pick up walking route maps from tourist offices and walk for miles at any pace to suit you. Whether you fancy a Sunday stroll, a long ramble with the dog, hiking or even diligently organised walks of several kilometres, make sure to factor in a sit down lunch along the way. Lifestyle in France would not be what it is without being outside as much as possible, and the walking possibilities mean you really could keep going all day.
If you prefer a more invigorating walk than simply a Sunday stroll, hiking is the answer. Hiking is one of the most popular activities in France and there are more than 4,000 trails on offer. From long-distance hikes and  pilgrim routes to others waiting simply to be discovered, a quick google search will leave you spoilt for a choice. You could even book yourself onto a hiking retreat where everything is prepared for you – your only job is to get up, get outside and go!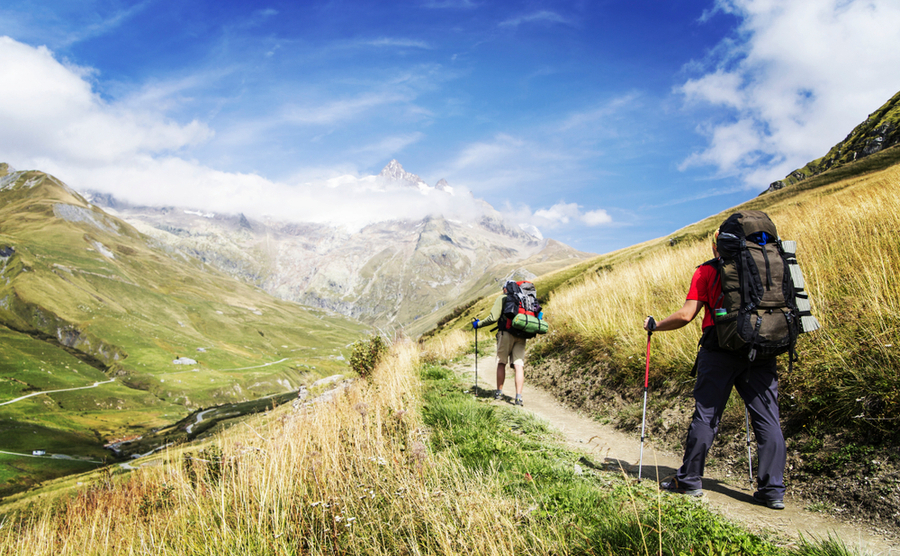 Cycling
Another very popular sport in this area is cycling. Your choice may be an easy relaxing cycle along coastal/canal paths, slightly more invigorating trails within the forest of the Landes or the mountain passes of the Pyrenees. There truly is an option for any ability and you don't even need to have your own bike. With many bike rental outlets in the area, you can travel light and rent what you need upon arrival. What could be more spontaneous?
The Canal des Deux-Mers is of particular note when it comes to cycling in Nouvelle-Aquitaine. A cycle route of 750km linking the Mediterranean to the Atlantic, passing estuaries, canals and world Heritage sites along the way – and just marvelling en route at the glorious sights around you.
Don't spend any money on your move abroad until you've read

The Currency Guide to Emigration,

 free to download.
Watersports
And finally, we could not finish without mentioning the jewel in the area's crown – watersports!
Whilst canoeing, kayaking and simply messing about on the river has always been popular in France, the new craze of paddleboarding has not passed this area by. Why exert yourself by schlepping along the towpath when you could simply paddleboard serenely down the river instead? Due to the sheer number of rivers in this region and the weather, nothing could be more pleasant than being riverside on a hot summers' day!
One of the first places to have promoted this activity in our region can be found in the ideal location next to the Dordogne, inside the UNESCO World Biosphere Reserve and offers beginner classes to advanced trips. During these trips, you will also pass Medieval castles and other wondrous sights.
So, whilst enjoying your new lifestyle in France – whether walking, cycling or messing around on the river, just remember to look up! Whatever you are doing you will simply happen to come across beautiful sights and sounds that take your breath away. You wouldn't want to miss a thing…