The healthier lifestyle that awaits you in France!
France is a sporty nation, where leisure time spent in its great outdoors is part of daily life. For example, France has 9,000 tennis clubs compared to the UK's 2,500. The climate certainly helps, with longer hours of sunshine and far more space than in the UK. So you can be enjoying a healthy lifestyle in France, wherever you move. 
Having just won the football World Cup and with the 2024 Olympics on the way, French sport is riding high. And not just for looking at, but taking part in too. The climate, the great outdoors, the government investment in facilities, it all adds up to a healthy lifestyle.
Sports and hobbies are a great way to meet new people and make friends. If you are coming to live in France and already have a particular sport or pastime that you love, you'll soon find like-minded folk. If you're taking the opportunity to find a new activity, you'll be spoiled for choice. From the high-energy of running events and off-piste skiing, to the many pool and billiard tables found in bars across France, there's no excuse for being bored!
And let's not forget the traditional games of boules or petanque, played in church squares all over the country during the summer months. Anyone is welcome to join in, so give it a try. Here are a few of our favourite sports and leisure pastimes in France.
Skiing
France's skiing resorts are second to none. In terms of variety of terrain, quality of facilities and snowfall, they offer everything you could hope for, and they're even within driving distance of the Channel ports. They're not cheap though. For a ski-in, ski-out chalet high enough to guarantee snow, you'll normally need at least €300,000, even in the cheaper resorts. On the plus side, you do get four seasons of fun (unlike in most French seaside resorts, which effectively shut down after the summer), with walking, mountaineering and paragliding all popular pastimes in the Alps in summer. Read our guide to 10 great French ski resorts.
Also consider buying near the mountains, rather than in them. France has a terrific road and rail infrastructure, so you can buy in a nearby village and drive up when you fancy some skiing.
On the water
In the springtime, the melted snow comes rushing down from the mountains, freezing cold but really clean. Most French rivers have kayaking centres, or just do without the boat and try "canyoning". French rivers being cleaner than those most of us are used to, river swimming is a popular outdoor activity. You'll often see inland lidos too, where you can dive down among the reeds and frogs. Just remember – many ban shorts-style trunks so you'll have to opt for speedoes!
Both river and sea fishing are popular leisure pursuits in France. France caters for all types of fishing, with a vast variety of rivers, lakes and coastal waters in which to fish. Carp fishing is popular and available to all, so many keen anglers may find that they choose their home in France according to its proximity to a local carp fishing lake.
Le Football
The French love football. With some of the world's greatest players in its club sides, and with the national team winning (another!) World Cup in 2018, can you blame them? France has invested in its football at grass roots level, literally, with far more all-weather pitches than in the UK. So wherever you live in France, look up the local pitch and you should find a team to join.
Rugby
The third most popular sporting passion in France is rugby. You will find Rugby Union on television in every bar, in every village during the rugby season. Each year, France participates in the Six Nations Championship along with England, Ireland, Italy, Scotland and Wales. The French rugby team is consistently ranked as one of the strongest in Europe – and was only knocked out of the 2015 World Cup by eventual winners New Zealand.
You will find Rugby Union on television in every bar, in every village during the rugby season, and the French are very competitive when it comes to the sport being played at national level.
Anyone for tennis?
Tennis is also extremely popular in France, with the best clay court players in the world converging on the Roland Garros courts in Paris in springtime. As mentioned, France has over 9,000 tennis clubs, so you'll never be short of a partner or a nearby court.
Cycling
You can't talk about sports in France without mentioning cycling. Every year after the Tour de France, you are likely to see endless serious cyclists taking to the roads all over the country. The first Tour de France was held in 1903 – each race lasts for three gruelling weeks, with the participants having to cross some treacherous terrain.
But you don't need to leave it to the pros. A popular pastime is to ride the same course the day before (or after). France has around 21,000 kilometres of cycle paths, compared to the UK's 14,000. It also has some outstanding long distance trails, such as Eurovelo 1, which travels 1,200km down the entire west coast of the country.
Family fun
Wherever you are in France, there are leisure and cultural activities for your family to enjoy. As well as visiting the beautiful countryside and coastline of France, there are outdoor zoos where you cycle from pen to pen, water parks and kayaking centres.
French Culture & Customs
Food and Drink
Sport and Leisure
Shopping in France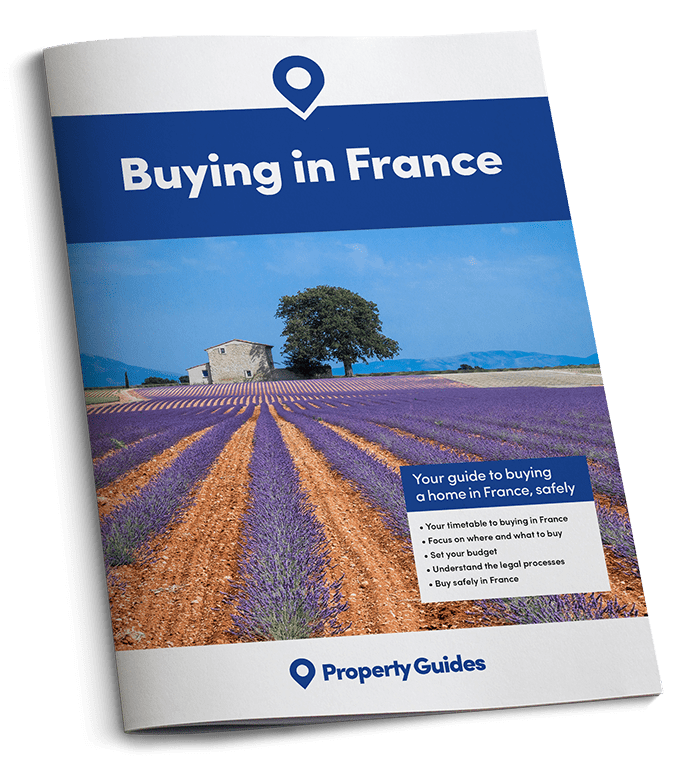 Buying a property in France is extremely exciting, but it can be nerve-wracking: in what ways is the process different to the UK, how do you cope with the language difference, what fees should you expect and just who is the notaire? That's why we've put together our France Buying Guide, to help you through the process, step by step.
Written by experts, it covers every stage of buying, from viewing to contracts and fees. Get your copy of the French Property Guide by simply filling in the form below.
✔

  Ask the right questions
✔

  Avoid the legal pitfalls
Download your free guide to buying in France