Finding the right tradespeople or handymen in France
No matter how much of a DIY guru you are, at some stage you are probably going to need to recruit the services of a tradesperson to complete work on your new home in France.
Many people move to France with an idyllic dream of doing up their own run down cottage in the countryside. Many of these people will also plan to do much of this work themselves, but the unfortunate reality is that you will be unlikely to do so – not least because any specific work will need to be carried out by a qualified professional. There can be high penalties for not employing a registered tradesperson. The first thing you need to know about employing a tradesperson in France is that anyone you use must be qualified, and registered with either the Chambre de Metiers, Chambres de Commerce, Tribunaux de Commerce, the URSSAF, Services Fiscaux or their regional office of the INSEE. To register with one of these, the tradesperson will have to prove that they have the relevant qualifications and a certain amount of work experience. In return they will be provided with a SIRET number, a 14 digit number from the Chambre de Metiers.
There can be high penalties for employing an unregistered tradesperson.
Before you employ your chosen tradesperson, it is always recommended that you ask to see their 'Carte d'indentification' which can then be used to prove that they are properly registered – and you can also use their SIREN number (the first 9 digits of their SIRET number) to confirm this on the following websites: Les Echos, Infogreffe, Societe and Manageo. It is very important to be wary of employing anyone who is not registered – and the penalties for doing this are high. You will also need to ensure that your chosen tradesperson is insured for all their work, and this will usually guarantee it for up to ten years; your tradesperson will have to be registered to receive insurance.
Finding a tradesperson
One of the best ways to initially find a reliable tradesman in France is to ask around locally. Speak to your neighbours who have recently had work done, and ask to see what has been carried out and for recommendations. You can also speak to your estate agent for a list of recommended contractors. Try and find two or more different tradespeople to assess your requirements and ask for a written quotation from each one. You may well find that their prices differ, but it's not always the best option to simply go for the cheapest one – and that's where a personal recommendation is really important.
Paying for services
Once you have chosen your tradesperson and employed them to perform your services for you, you will need to consider payment. It is always wise to discuss stage payments, starting with a deposit; and then when each stage has been finished, before making the last payment at the end, when you are satisfied with the completed work. You should also discuss timescales and costs in advance so that you know where you stand and have a clear plan of action. If you need fittings or similar, make sure you discuss whether they can offer you trade prices from shops for certain items.
By employing a local tradesperson, you should be able to ensure that they are educated in local materials and building methods – as well as the amount of VAT (IVA) applicable; for example if your house is more than two years old, this will be at the reduced rate of 7% instead of 19.6% – unless of course you are undertaking major reconstruction that would effectively involve turning the property into a new dwelling. Your tradesperson should be able to guide you on whether this is the case. Once you have accepted your tradesperson's quotation, they are bound to complete any work in accordance with your written and signed requirements. You should generally find that French contractors work well and do not scrimp on their hours. On average, they will work a 39 hour week – starting very early in the morning, and only taking time for a one or two hour lunch break.
You will generally find that the average French tradesperson works well and do not stint on their hours.
Don't forget!
The most important things to remember when hiring a tradesperson in France is to have patience (nothing is done with any great urgency in France), that everything should be put down in writing, and that there are more bank holidays here! Accepting this and going with the flow will make it much easier for you to relax and ensure you are happy with your contracting plans!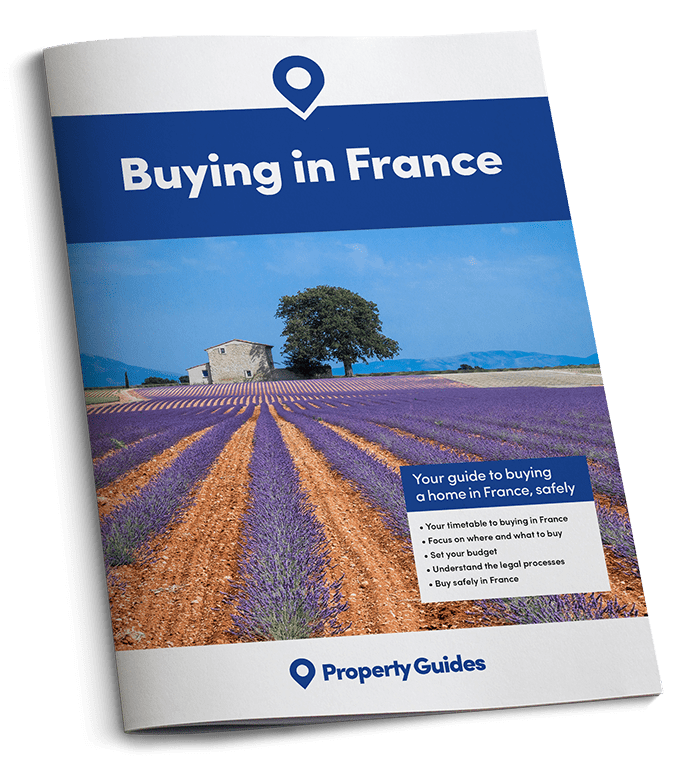 The France Buying Guide walks you step-by-step through each stage of the property buying process in France, with practical recommendations from our experts who have been through the process themselves. The guide will help you to:
✔

  Ask the right questions
✔

  Avoid the legal pitfalls
Download your free guide to buying in France