Find the answers to your Turkey property FAQs
Welcome to your Turkey property FAQs. Here, you'll find the answers to all our readers' most common questions about moving over here to Turkey – from choosing an area to navigating the legal system, becoming resident, sorting out utilities and more.
Make sure you get the best price possible for your property by reading our Negotiation Guide.
Where's the best place to buy for…?
Make sure to get your free copy of the Turkey Buying Guide, to have all the info you need about buying your dream home in Turkey in one place.
That's all for your Turkey property FAQs. These are the most frequently asked questions about buying property in Turkey, but we know they're not the only ones – so do get in touch if you have any further queries. You can call the Resource Centre on 020 7898 0549 or write an email to turkey@propertyguides.com.
Don't miss your free Turkey Buying Guide below. It's packed full of all the advice and info from property experts you'll need to make a success of your new life in Turkey.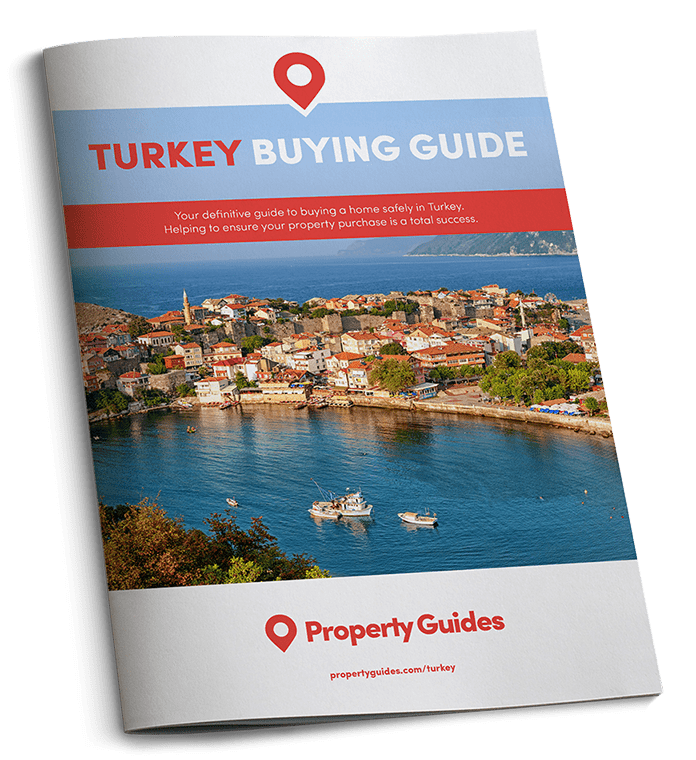 The Turkey Buying Guide takes you through each stage of the property buying process, with practical recommendations from our experts who have been through the process themselves. The guide will help you to:
✔

  Ask the right questions
✔

  Avoid the legal pitfalls
Download your free guide to buying in Turkey