Follow our expat's guide to Turkish law and your move – and life in this law-abiding country – should be trouble free.
If you're thinking of landing in Turkey for the long haul, or you're considering purchasing a holiday home here, you can look forward to good times ahead, so long as you stay the right side of the law. Here are some essential pointers.
Ensure you have a solicitor on board. They will be able to advise you on the legal aspects of your property purchase.
House purchase
If you're looking to buy, then the process is pretty simple. You will usually buy from an estate agent, but ensure you have a solicitor on board. They will be able to advise you on the legal aspects of your purchase, including getting an Ipotek (a type of mortgage) on the property – this stops the sale of the property to anybody else and clarifies whether there is any outstanding debt attached to it. It is the responsibility of the seller to settle any outstanding debt on the property, such as council tax, water and electricity bills.
If all goes to plan, you will need to go the local Land Registry and Title Deeds Offices to clear the sale and for the Tapu (Title Deed) to be exchanged into your name. The only remaining legal matters will be to address how the finances of buying the property will be handled, the government taxes and the estate agent's commission – if it applies.
To be put in touch with a Turkish solicitor to discuss your legal requirements when buying your dream home there, call the Property Guides resource team on 020 7898 0549.
Bank account
Opening up a bank account in Turkey is extremely straightforward. You simply obtain a tax number from your local tax office and take it to your bank of choice, together with confirmation of where you live and your passport.
Visa/residence permit
If you're only staying in the country for a short while, then you will need to buy an e-visa for USD$20, which will cover two separate periods of 90 days. However, if you are looking to stay long-term, then buying a residence permit is necessary. There are several requirements to fulfil, including getting a localised criminal report from the local prosecutor, passport pictures and full health insurance if you are under the age of 65. The current residence permit can range from up to one year to a lifetime residence once you have lived in the country for more than seven years.
Car: You can buy a car in Turkey. The procedure is fairly straightforward, although you will need to have a residence permit to be able to do so.
Driving on the roads: You may think you will be taking your life into your own hands by driving in Turkey, but you soon get used to the locals' unique driving style. You will have to obtain two types of insurance – police and vehicle.
Be aware that the laws regarding drinking and driving are very strict. However, if you get clocked breaking the speed limit and you pay the fine within a month, you will be eligible for a discount.
Insurance: Whether it's house, contents, earthquake, health or accidental insurances, make sure you're fully covered for all eventualities and a peace of mind.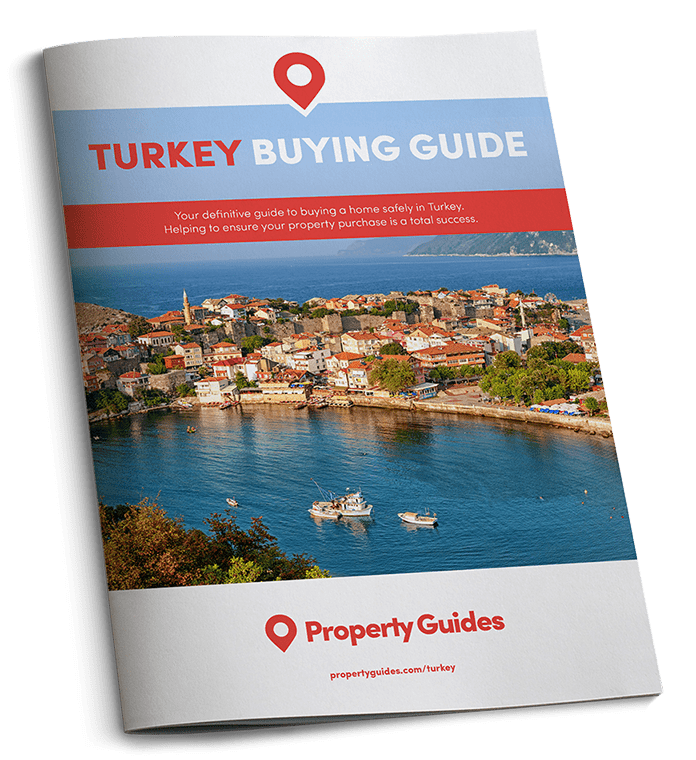 The Turkey Buying Guide takes you through each stage of the property buying process, with practical recommendations from our experts who have been through the process themselves. The guide will help you to:
✔

  Ask the right questions
✔

  Avoid the legal pitfalls
Download your free guide to buying in Turkey