Ten Top Tips for Settling in Portugal
Moving to a new country is an exciting but sometimes unnerving experience. This guide provides some insider tips for settling in Portugal. Take note of them, and you'll soon feel completely at home.
Before you move to Portugal, the chances are you'll already feel familiar with the country as a regular holiday destination. However, the reality of living in a country, rather than holidaying there, is often quite different. If you prepare in advance and do your research, you will find settling in Portugal considerably easier.
The Portugal Property Guide team has put together ten top tips to help you on your way.
1. Allow enough time to get used to it all
When you make your final move to your new home, make sure you allow some time just to relax and get to grips with the new surroundings. Take a break and enjoy the place, just as you normally would on a holiday. Allow time to take everything in and absorb the changes. This will help give you the energy to face any practical challenges that lie ahead.
2. Try to learn the language
Don't underestimate how useful it is to learn some Portuguese before you live in the country. It makes settling in Portugal feel far more natural.
Try to ramp up your efforts to learn the language in the early days. After all, you now have access to neighbours, local shopkeepers, restaurateurs and bar owners who you can practice with! It's perfectly normal to feel nervous about speaking a new language with native speakers. However, you will find that the Portuguese always appreciate any efforts to speak the language, and will usually be patient with you while you try. If you are trying out your Portuguese in a local bar, a little "Dutch courage" may be helpful!
3. Be prepared for bureaucracy
Legal and official matters do not work in the same way or at the same pace in Portugal as they do in the UK or USA. It's important to accept this from the outset. You'll need to get used to the fact that these processes can prove slow and, at times, painful. Thankfully, all of the benefits of life in Portugal make this bureaucracy seem worthwhile.
4. Get connected
One of the first things you need to do is to get a mobile phone and some Internet connectivity. Do some research online before you go, so you know what deals are on offer. Getting a 3G or 4G hotspot set up when you first get to Portugal can be incredibly helpful. Feeling connected (and able to look things up) will stop you from feeling adrift in those critical early days.
5. Get to know the local shops – and do some shopping!
In the time you have to acclimatise, wander at a relaxed pace around your local shops and markets. This is a great opportunity to get to know the locals and try out your Portuguese language skills. You can also take the opportunity to learn which shops sell some of those essential foods and comforts from "back home."
6. Meet the expats
You may prefer to surround yourself with local people, rather than spending all your time with other expats. However, expats who are already living in Portugal can provide a valuable support network. They will prove an invaluable source of useful information on the local area, and be able to fill you in on what it's really like to live there as a non-Portuguese national.
You can find expats in local bars, at the supermarket or market, and even online before you go. Places to look include Facebook, Twitter, and expat web forums. There's also an expats society, AFPOP, which you may wish to check out.
7. Plan your paperwork – carefully
After some time to get to grips with your new home and local area, you need to get down to business. You will have practical matters to attend to, such as registering at a local medical centre, organising residency status, or perhaps buying a car.
Draw up a list of all the important matters that you need to address, in order of priority, then start working your way through it systematically. These things almost always take longer than you expect. Just keep going and don't give up hope, however long your "to do" list may be!
8. Find a good takeaway
One of the many reasons people buy a home in Portugal is to enjoy the local food and drink. However, if you've been busy setting up your utilities, or queuing at a government office to submit forms, the prospect of venturing out or cooking a meal may lose its appeal.
Thankfully you'll find plenty of takeaway (pronto a comer) establishments in Portugal. These range from the typical British favourites of Chinese, Indian or Pizza, to Portuguese takeaways selling things like duck rice and piri piri chicken. Unless you're in a large town or city, you are unlikely to find a delivery service, so you will at least need to take yourself around the corner! Still, this is another opportunity to practice your Portuguese.
9. Make sure everything is organised "back home" whilst settling in Portugal
You will also need a list of all the practical tasks you need to complete back home. These include things like setting up a postal redirection service and cancelling any non-Portuguese mobile phone contracts.
It's also important to ensure any online accounts are in order. Make sure correct address and contact details are in place to reflect your new home. Most importantly, ensure that you have notified the tax authorities in your home country, as your move abroad is likely to significantly impact your tax situation.
10. Keep track of your budget
Don't get carried away as soon as you get to Portugal and treat the move like a holiday. Many people move to Portugal for the quality of life and look forward to enjoying its cost-effective reputation. However, you should still keep a firm hold on your budget as you start settling in Portugal, and work out what is realistic now that you are living in a new country. This guide will help you plan for your finances after you move.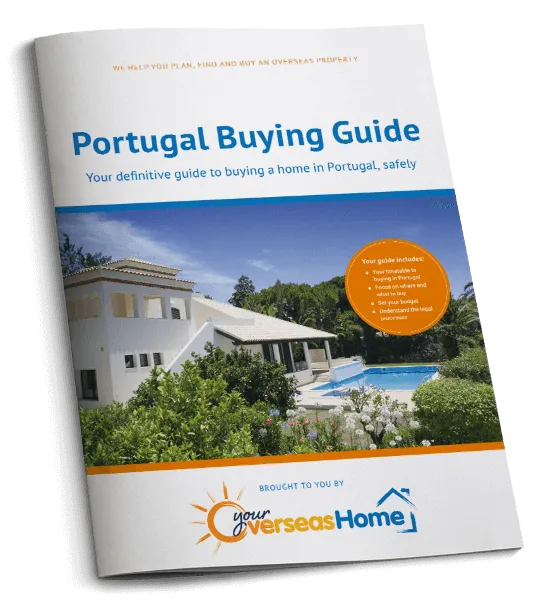 The Portugal Buying Guide is designed to support you through each stage of buying property in Portugal, providing relevant, up-to-date information and tips from Portugal property experts and expats who have been through the process themselves. It helps you to:
✔

  Ask the right questions
✔

  Avoid the legal pitfalls
Download your free guide to buying abroad