Looking for a place in the sun? Then buying property in Portugal could be the perfect way to achieve your dream of living abroad. But, before you start your search, you need to ensure you've got all the essential information about the purchasing process. To help you out, we've put together this guide that contains all the essential information you'll need.
At Portugal Property Guides, we've helped many people buy their ideal Portuguese home for more than a decade, giving us an unparalleled expertise in the market. And, with the help our network of trusted partners, we can ensure your relocation goes exactly to plan.
Take the first few steps of your journey by finding out just why you should buy a house in Portugal, and when you're fully convinced, you can follow our step-by-step buying guide to get the ball rolling. You can even download our Portugal Property Guides booklet to take with you on the go.
If you need advice or need to ask a question, you can contact our team of Portugal experts on 020 7898 0549 (Monday–Friday, 8.30am–6pm) or them at portugal@propertyguides.com.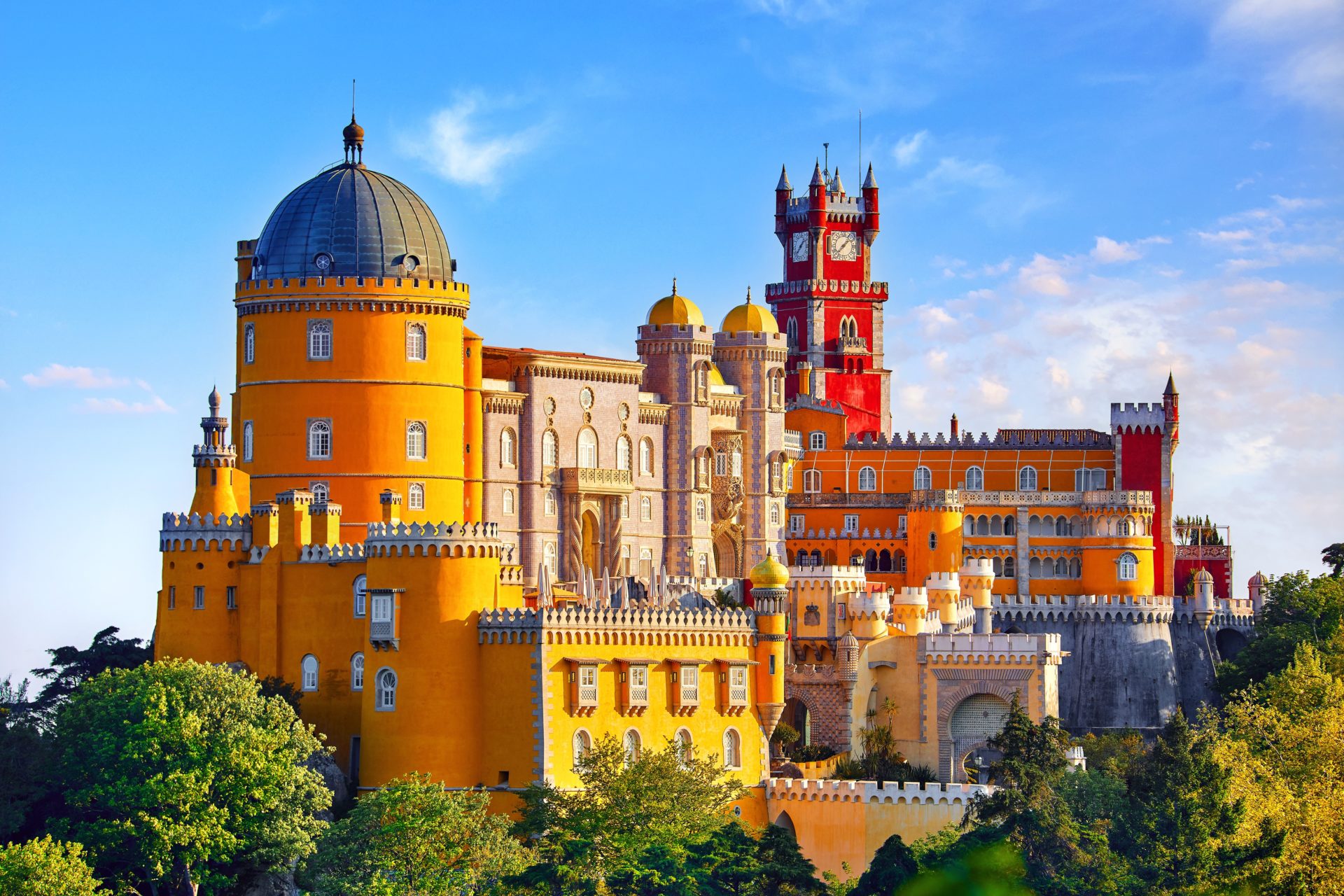 Should you buy property in Portugal?
Delicious food and wine? Check. Easy to get to? Check. Excellent healthcare? Check. Portugal really does have a lot to offer those looking for a home abroad. While it's often overlooked for it's bigger neighbour Spain, the country can offer a very similar climate and an outstanding quality of life, all at a much more affordable cost of living.
If you're still on the fence, take a look at our top five reasons to consider Portugal as the location for your property purchase below:
1. Portugal offers a variety of lifestyles
No matter if you're looking for a fast-paced city life or some rural peace and quiet, you'll find that Portugal has it all. There are high-tech hubs in Lisbon, while Porto is one of the most dynamic and exciting student cities in the world. Yet, this is still a country where farmers go to work on a donkey. And why not, with such beautiful and tranquil countryside? And, it's also much less densely populated than most other countries in western Europe — there are just 113 people per square kilometre, compared to 420 in England!
2. There are low taxes
When it comes to residing and paying tax in Portugal, the country offers are very good deal for overseas residents. The country's non-habitual resident (NHR) scheme gives special tax benefits to new arrivals for up to ten years. It was introduced in 2009 with the aim of attracting more people to the country by offering them a great financial incentive for becoming a resident.
For instance, if you work in Portugal, you will pay a low income tax rate, or, if you receive investment or pension income in the country from abroad it will be tax free. You will also be able to pass on your wealth without needing to pay gift or inheritance taxes. We think this generous tax scheme is a great reason for considering Portugal as a destination for your big move.
3. You'll find property and living affordable
In Portugal, you'll find that the property market is very affordable when compared to other Western European countries like the UK, France, and Spain. This means that you'll be able to get a lot more value for your money if you choose to invest in a Portuguese property.
For those in search of some sun, this is great news. When Property Guides cross-referenced weather data with holiday home prices across Europe to find where sunshine costs least, the Portuguese Algarve was far better value than any other Western European hotspot. We found that a 50m2 property cost at least a third less than in the Costa del Sol (Spain) and half that of the Cote d'Azur (France), while having higher levels of sunshine than either!
But it's not just property that's cheaper. Generally, the cost of living for expats in Portugal is low when compared with many other countries, even in the cities. In 2019, Lisbon was the 93rd most costly city in Europe for residents, while Porto was the 97th (Numbeo) putting them much lower than a whole host of other locations. This means you can look forward to your money going much further should you decide to relocate to Portugal!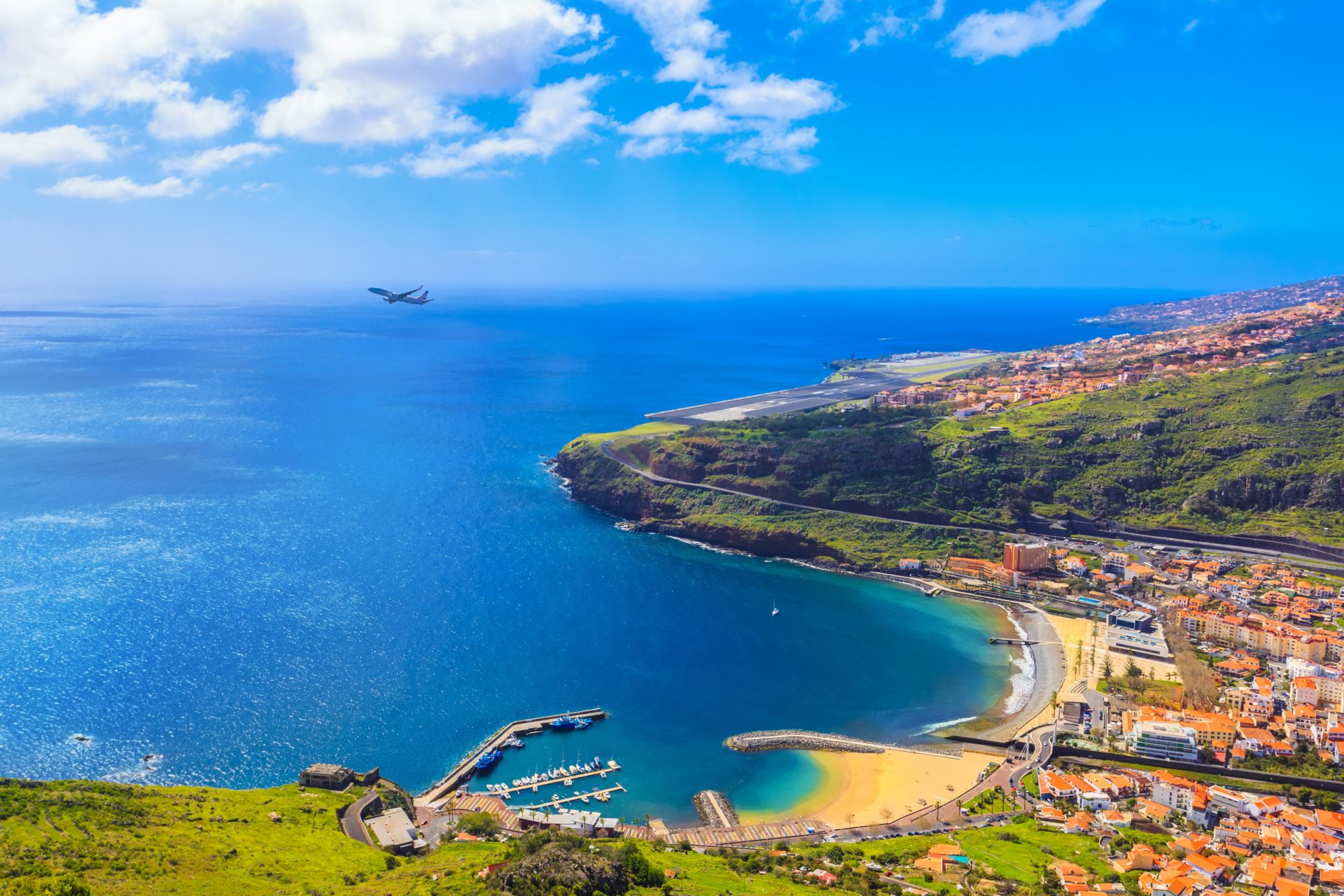 4. Portugal is easy to reach
Another major benefit of Portugal is its fantastic connections to the rest of the world. There are three main airports at Porto, Lisbon, and Faro, offering easy access to the country all year. Some routes are seasonal, but plenty run year-round (unlike to many Mediterranean destinations). In Portugal it really is possible to nip down for a weekend off-season, from the UK's regional airports too. Ferries via northern Spain or the gorgeous Sud Express train are other pleasant options.
Even when you arrive, travel and transport in Portugal is convenient and comfortable. There are buses, trains, and internal flights that can get you to where you want to go within the country's borders. If you plan on driving, you'll find the road system well developed and easy to adapt to. So, even when you've put down some roots in Portugal, there's no reason you can't get out there and explore the rest of the country too!
5. Portugal is very expat-friendly
The British and Portuguese have been friends and allies for hundreds of years, and this has allowed both countries to develop a deep understanding. This is most evident in the large number of people from the UK that are residing in Portugal — thought to be around 45,000 — so, there's a thriving expat community to be experienced. This means, while you'll be living in a foreign country, you'll never be too far from a friendly face or a little slice of home, especially in the expat heavy regions like the Eastern Algarve or Tomar in central Portugal. On the other hand, if you want to immerse yourself in Portuguese culture, there are plenty of locations where there are less expats to discover.
Are you concerned about the effects of Brexit on buying a property in Portugal? Well, fear not, as you can still move to Portugal after Brexit. What's more, moving before Brexit won't be a problem, either. You can count on us for all the latest guidance on the matter for your relocation.

Does Portugal still not sound like the ideal place for you? Don't worry, there's still other countries you can move to! Check out our other overseas buying guides to find advice on buying property in France, Spain, Italy, and much more.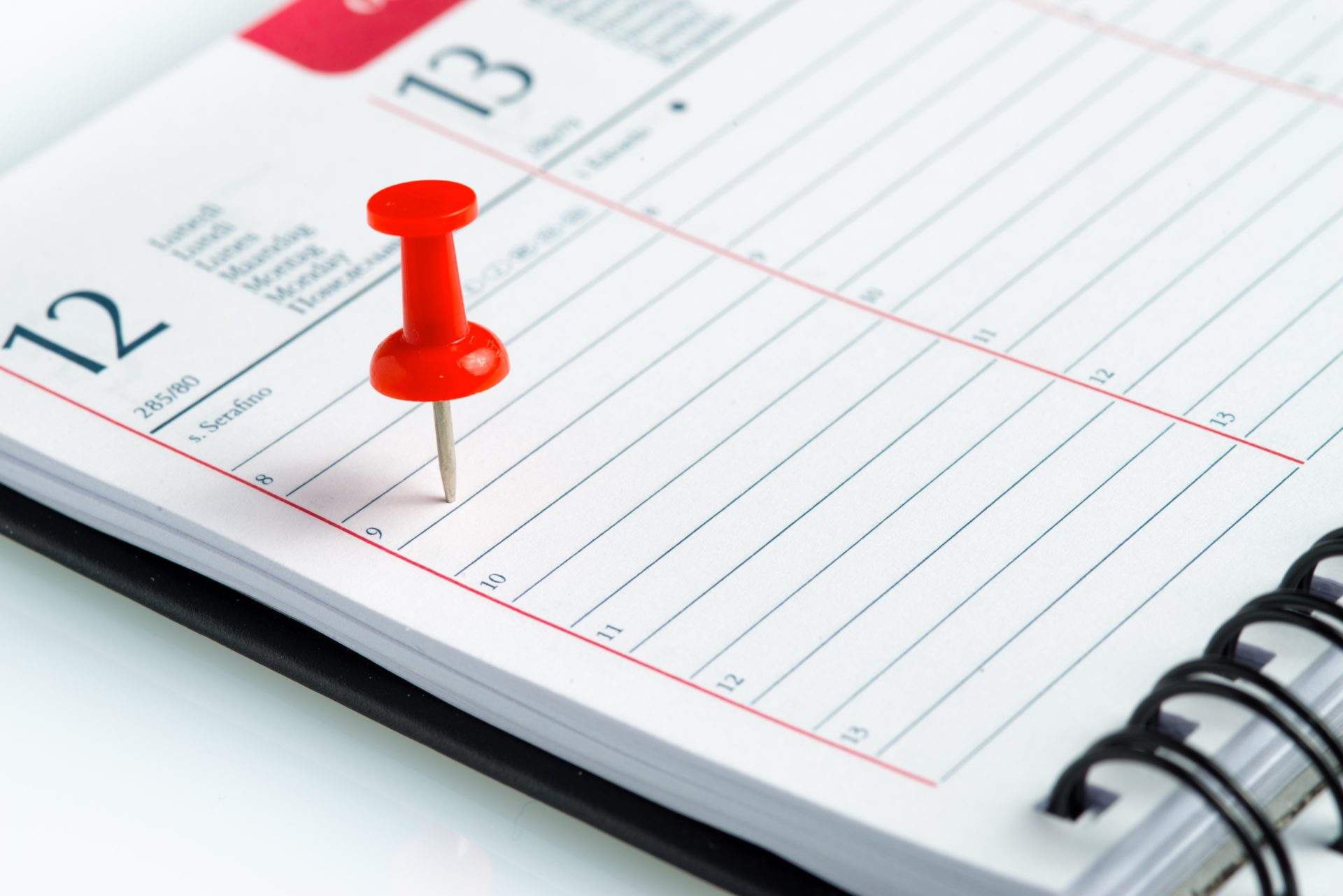 How to buy property in Portugal: your six-month plan
Just can't wait to start your new life? Well, you'll be pleased to know that both buying a property in Portugal and relocating only takes six months if your move goes smoothly. To help you keep all those loose ends on track, we've put together an overview of the buying process below.
To start with, think about the ideal date that you'd like to get all moved in, then take this end date and work backwards to establish your monthly milestones.
With six months to go…
Think about the big picture of your move: what are the reasons you want to move? Which region do you want to buy in? What type of property would you prefer?
Start to assemble your property buying team by getting in touch with the right property professionals you'll need to get through the process. You will need to hire an estate agent, solicitor, and currency specialist, though you may also require a financial adviser.
Work out a budget for your move.
With five months to go…
Begin your detailed search — look at our property for sale in Portugal to get started. You should also think about how you will structure any purchase. You'll be able to act quickly and decisively if you already have this in mind.
With four months to go…
Start speaking to your estate agent about properties you're interested. Then, narrow them down to a shortlist for your viewing trip.
Get in touch with your solicitor and currency specialist again to confirm that your structure and deposit plans are in place.
With three months to go…
Research any matters that you need to take care of, such as legal, tax, or inheritance issues and speak to specialists to help you deal with them, if necessary.
Make any additional viewing trips you need and put in an offer when you find the perfect property in Portugal.
Once you've made an offer, get in touch with a notary to oversee the deal.
Begin arrangements for how you'll pay for the property and transfer the money. You might want to use a forward contract via a currency specialist, which will fix an exchange rate for 12 months, protecting you from any fluctuations in the currency market.
At this point, it's wise to book in a building survey for the property.
With two months to go…
If it's requested, go ahead and sign a reservation contract.
Sign the deposit contract, which is locally known as the contrato de promessa de compra a venda, then pay your deposit.
Contact necessary companies to ensure utilities are all connected.
Receive your keys and move in. Your new life in Portugal awaits! Don't miss our tips on settling in!
What should you consider before buying property in Portugal?
To make your Portuguese property hunt go as smoothly as possible, it's vital that you sit down and think about what you want from your new home. With a clear picture of your needs, you'll be able to act much more decisively to make the buying process more efficient.
Things to consider
First, you'll have to ask yourself five main questions. We find these considerations work again and again to help define what you're looking for:
Why are you buying?
Knowing you want a property in Portugal is just the start. Sit down and analyse what it is that you want in detail, then put together a wish list for your property.
Some of these could include:
"We want more space for the family to enjoy the sun."
"We'll get more out of pension in Portugal than back in the UK."
"The kids have left home – so it's time for a new adventure!"
"Lisbon and Porto look like great property investments, especially with Brexit uncertainty back home"
"We don't want to look back on life in later years and regret not having dared."
What do you want from your property?
Consider what you want to get out of your property purchase as this will affect what type of property and what region you should be looking at.
For instance, do you want a sprawling rural villa where you can host friends and family? Are you after an apartment in a city for a more cosmopolitan life? Or, do you want a coastal resort property you can easily access on the weekend? Also, consider whether you plan to let out your property, as you will probably need to choose an appealing rental hotspot.
What is your budget?
It's so crucial to define your budget right from the start. Rather than searching for a property in Portugal, finding one you like, and then trying to work out how to afford it, you should set your budget and work within that.
Don't forget that you won't get the 'interbank rate' that you see on currency exchange sites and the news, so you need to account for swapping currencies in your budget — allow for a percentage point or two above or below the standard rate. Additionally, you may be able to knock a little off the property price if you research the market — we recommend looking at our Portugal finance guides and Smart's Property Buyer's Guide to Currency.
What are the must-haves for your property?
Think about your ideal property within your budget range – what must it absolutely have? This will help to define exactly what features are required to help narrow your search. For instance:
Does it need outdoor space?
Would you like proximity to beach or do you prefer a pool?
How many bedrooms or bathrooms do you need?
Do you want a terrace or a garden?
What would a deal breaker be for you?
It can be quite cathartic to think about what you can't stand! Decide what you really don't want to know what to avoid when you move to Portugal. This will be a home you love, so don't miss anything out! Think about things like:
Would cleaning a pool be too much maintenance?
Would you find being in a busy resort too much?
Do you need somewhere that's serviced by public transport?
Do you need a pet-friendly property?
The best places to live in Portugal: Where will you buy?
When deciding where to buy property in Portugal, you'll need to decide whether you are interested in life by the sea, being in a popular, busy town, or enjoying the tranquil countryside. There will be many types of property available to you in every region, too, which is something else to think about.
Thankfully, the country is blessed with a varied landscape, great weather, and a whole range of places to buy property, so we're confident you'll find your dream home. To help you narrow down your options before you start looking at property for sale in Portugal, we'll provide a good overview of its various regions, as well as listing some great places to look if you're after something specific.
First, we'll take you on a tour of Portugal:
Popular towns and cities
Lisbon
Cascais
Porto
Coimbra
Braga
Popular coastal regions
The Algarve
The Silver Coast
The Alentejo
Other areas
Then we'll have a look at some specific hotspots you might be interested in:
The best places to live in Portugal for families
The most affordable places to live in Portugal
The best places in Portugal for a Bohemian lifestyle
The best places to live in Portugal for expats
The best places to live in Portugal away from expats
The best places for holiday homes in Portugal
The best places to retire in Portugal
The best place to invest in Portugal
It's also worth remembering to spend time in the different areas at different times of the year, so think about this when planning a viewing trip. This will give you a well-rounded view of what you will experience throughout the different seasons if you're living there all year round.
Best cities and towns in Portugal
You'll find an overview of the most popular cities and towns in Portugal below. These places are ideal if you're looking for a more cosmopolitan lifestyle in a bustling area, and they usually have great transport links for easy access on those weekend escapes. Read on to find out if you should consider Porto or Lisbon or look further afield.
Lisbon
Lisbon is Portugal's capital, and often cited as the ideal spot for a weekend break. Steeped in history, the city is home to impressive architecture in the form of churches and palaces, capturing a blend of eras and cultures within their walls. However, Lisbon is now a high-tech hub, with plenty of work, even for non-Portuguese speakers. Here, you'll find the perfect blend of old and new in one place.
The cobbled streets are home to a range of bars and restaurants, as well as countless museums and galleries, providing a feast for the eyes and a considerable cultural fix. In addition, Lisbon is a great city for shopping, with a mix of local markets, flea markets, antique stalls, shopping malls, and high-end boutiques. Truly something for everyone!
Lisbon's property market is booming at the moment. Portugal's economy has made an incredible comeback after the economic crisis, and development is at a high. Crumbling mansions are being restored to their former glory, while stylish new buildings – complete with modern amenities – are springing up to fill gap sites.
This – combined with increased tourism and rental demand – has pushed prices skywards. Both local and international investors are buying property in Lisbon, and planned infrastructure projects are in place to ensure the city can handle the growth. And, although prices are high, you still get more m2 for your buck Lisbon than in London, Madrid and Berlin.
Buying property in Lisbon gives you the chance to enjoy the relaxed Portuguese lifestyle combined with the buzz of a cosmopolitan city. It's easy to get around on foot, and the hilly streets are an excellent alternative to joining a gym. That said, there are plenty of gyms in the city – from the cheap no-contract Fitness Hut to posher full-service options like Holmes Place.
While the cost of living is rising, living in Lisbon is still extremely affordable compared to most large cities. Eating and drinking in local tascas is extremely affordable, and you can often find three-course menu del dia options for under €10. Lisbon also has a thriving fine dining scene composed of Michelin star restaurants with experimental chefs whipping up unique tasting menus based on Portuguese classics.
Although there's plenty for all ages, Lisbon is particularly attractive to expats under 50. A growing number of networking events and meet-ups designed for networking and friendship-building makes it easy to meet people in the city.
Aside from the odd February thunderstorm, the weather in Lisbon is generally warm and pleasant. There aren't any urban beaches, but the seaside town of Cascais is a 36-minute drive – or one-hour train ride – from the city centre. Lisbon is also perfectly placed for reaching some of Europe's most beautiful beaches like the Costa da Caparica and the Serra da Arrábida.
Like all capital cities, Lisbon has lots of neighbourhoods each with a different feel. Property prices vary across the areas, too. We've picked out some of the best spots for overseas buyers below.
Chiado
Average property price: €10,000 /m2
Located in the heart of Lisbon, Chiado sits between the buzzing Bairro Alto – with its winding alleys and vibrant nightlife and the Baixa Pombalina – Lisbon's downtown tourism district. In Chiado you'll find attractions such as the ruins of the Carmo Monastery, which was destroyed in the 1755 earthquake. It's also home to the Jardim de São Pedro de Alcântara viewpoint, which has sweeping views across the city centre and over to the castle. Fashionable shops, restaurants and bars round out the offering in this elegant neighbourhood.
Príncipe Real
Average property price: €10,000 /m2
One of Lisbon's most stylish neighbourhoods, Príncipe Real is a short stroll uphill from the Jardim de São Pedro de Alcântara viewpoint. Although it's central, it still maintains its local atmosphere as few tourists venture this far. It's known for its tile-clad 19th Century mansions, many of which have been converted into arty shops like the Embaixada – a shopping mall dedicated to local Portuguese designers. Its central park hosts a Saturday farmer's market and monthly antique fair. Stylish cafes, restaurants and gay bars round out the offering of this evocative area.
Estrela
Average property price: €8,800 /m2
Lisbon's embassy quarter sits at the top of one of the city's seven hills, with incredible views across the Tagus River and the iconic red Ponte 25 de Abril bridge – a clone of San Francisco's Golden Gate Bridge. You'll find young families and elderly locals relaxing and taking in the air at the large, leafy Jardim de Estrela Park. The hub of the neighbourhood is the Basílica da Estrela – you can see its domes from the city centre, and the view from the top is pretty breathtaking. Outside you'll find the terminus of the famous Tram 28, the vintage yellow streetcar that trundles through some of Lisbon's most popular touristic areas.
Belém
Average property price: €8,800 /m2
The waterfront suburb of Belém is 8km west of Lisbon city centre, but still has a lively atmosphere as it's home to some of the city's most iconic attractions and museums. These include Mosteiro dos Jeronimos – a huge monastery and one of the few surviving examples of Manueline architecture – and the Pasteis de Belem pastry shop where the Portuguese custard tart is said to have been invented.
If you go a few streets inland, away from the museums and open-top tour buses, you'll find the atmosphere much more peaceful. Although it isn't connected to the city centre by underground, there are regular trams and buses. Easy access to the waterfront promenade and large leafy parks makes it a choice location for joggers and cyclists.
Parque das Nações
Average property price: €8,100 /m2
Parque das Nações was built in 2012 and feels more contemporary than the rest of the city. Tourists come for the Lisbon Oceanarium – the largest indoor aquarium in Europe. Leafy parks and a broad promenade are spiced up with public artworks. The area is beside the huge Estação do Oriente, one of Portugal's main transport hubs. It also has the sprawling Vasco da Gama shopping mall, and numerous waterfront bars and restaurants to enjoy.
The area is also home to the Altice arena, which hosts concerts from interntional acts like Michael Bublé and conferences including Web Summit, a huge tech event which has been held annually in Lisbon since 2016. This makes Parque das Nações an excellent choice if you want to buy property in Lisbon to rent out.
Campo de Ourique
Average property price: €7,500 /m2
Campo de Ourique is an up-and-coming neighbourhood slightly the west of downtown Lisbon. It has lots of boutique shops and trendy places to eat – at weekends you'll spot lines of hipsters queuing for brunch outside cafés like Ela Canela and Amélia.
One of the top attractions is the area's food market, which combines stalls selling fresh fish, fruit and charcuterie with places you can grab street food and petiscos (Portuguese tapas). It's like a smaller version of the famous Time Out Market in Cais do Sodre, and as fewer people know about it, it's much quieter and easier to sample everything that's on offer.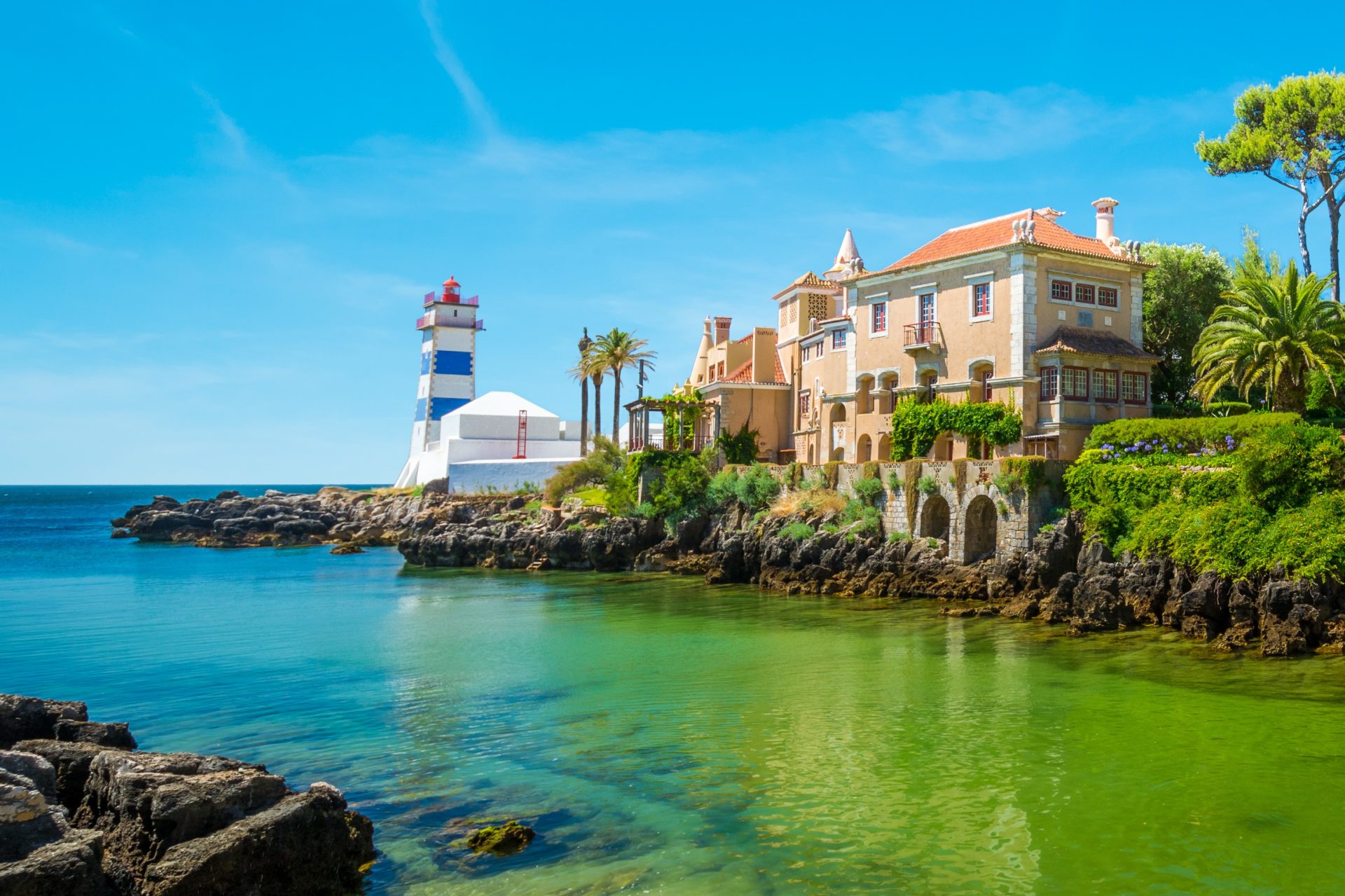 Cascais
If you like the idea of life by the sea in a stunning and practical location, consider joining the large international community living in Cascais. It's one of Portugal's best-known and most desirable areas. Starting out as a fishing port, it became a popular holiday resort back in the 19th Century, with the well-to-do families of Europe. From this influx of European visitors grew impressively grand buildings and beautifully landscaped parks, enjoyed by high society of the time. This glamorous atmosphere continues today, with a lively, yet relaxed feel to the resort.
Cascais is located just to the west of thriving Lisbon, so it combines the convenience of living near a large city with the comfort and pace of a smaller town. The capital is just 40 minutes away by road and rail. The sparkling ocean is always close, with a choice of vibrant town beaches and wild, sweeping surf spots. Join us to discover Cascais.
Many international residents are happily living in Cascais – an areas of Portugal that's been popular with overseas guests for centuries. Below, we cover ten key points about its many attractions. We also look at the practicalities of settling into the area.
1. Cascais has a rich history
Like many places in Portugal, Cascais has a long history of overseas visitors, especially the British. In 1953, the casino in Estoril – part of the Cascais municipality – was the inspiration for Ian Fleming's first James Bond novel, Casino Royale. Cascais was also home to King Edward VIII in 1940. He was one of many royals from across Europe who found a haven in Portugal during the second world war. However, these royals were following 600 years behind the footsteps of the Portuguese aristocracy, who built the city's castle back in the 1300s.
Cascais continues to attract international residents, and not just the rich and famous. It is popular with people taking up employment at Lisbon's multinational companies and tech start-ups. It's also a great choice for retirees who want to enjoy the sun and sand but want easy access to city culture.
2. Cascais is a perfect balance of village and city
Maria Bravo of agency IAD Portugal describes Cascais as a "small fishing village that retains its traditional features." She also comments that it doesn't feel overpopulated.
Cascais is particularly popular with international residents due to its safe feel, proximity to Lisbon, and wealth of international schools. These include American, German and Swedish schools. Bravo comments that the local schools are excellent quality also.
Cascais can undoubtedly get busy, especially when the town centre is thronged with day-trippers from Lisbon, or attendees from events at the upscale marina. However, much of the time the pace is calm and relaxed, giving residents the best of both worlds.
3. Lisbon is your playground
Travelling between Cascais and Lisbon is an experience in itself. You have the choice of taking the oceanfront road (the marginal) or relaxing on the train. The train tracks hug the coast for most of the way, making for a wonderfully scenic journey (sit on the left of the train facing Cascais for the best views). Trains between Cascais and Portugal's capital are frequent and inexpensive. You can also get a train back to Cascais as late as 1.30am, making nights out in Lisbon completely feasible.
4. The weather is warm and reliable
While it's important to remember that Cascais isn't as far south as Portugal's Algarve, the area still delivers warm weather for much of the year. The long summer runs from May to October, with average highs between 22 and 28 Celsius. Higher temperatures than that are far from unusual, but the Atlantic breeze does much to increase the comfort factor. Winters are mild too, with average highs of 15 degrees Celsius, even in the coldest months of December and January.
5. Cascais is extremely popular with overseas residents
Cascais attracts residents from far beyond Europe, with many of them moving to the area for work. This is mainly because Lisbon has emerged as a major hub for start-ups and tech firms since the financial crisis, with companies like Google, Uber and Mercedes all making it their home. Some people have even gone as far as describing Lisbon as "the California of Europe" due to its flourishing start-up scene. As a result, many people look to Cascais as a nice balance between the city and coast.
6. Cascais is great for food
Cascais excels in its choice of restaurants. As well as traditional Portuguese options, there are places that reflect the area's cosmopolitan clientele. Some stand-out choices include:
Jardim dos Frangos: A piri piri chicken restaurant with a rapid turnover of simple, tasty food. The atmosphere is buzzing, and the place is packed in the summer, with people enjoying churrasco chicken, chips and cold beer. If the queue's too big, takeaway is always an option.
Fortaleza de Guincho: A short drive out of Cascais town centre, and right at the other end of the scale! This Michelin-starred restaurant is part of a stunning historic hotel, overlooking the crashing waves of the Atlantic. The menu changes daily, and local seafood features heavily.
Bangkok Thai Moods: A Thai restaurant with several outdoor tables. You'll find it on a cobbled street in central Cascais. Perfect when you fancy a change from Portuguese fayre, this restaurant offers authentic and spicy Thai food. It enjoys a solid local reputation.
7. There are plenty of markets
Cascais' municipal market opens six days per week. It's at its busiest in the mornings, but there's still some activity until mid-afternoon. This is perfect if you're a late riser! The main town market offers everything from meat and fish to snacks and baked goods. In addition, there's a "traditional market" offering crafts, artisan products and bric-a-brac every Wednesday and Saturday.
Beyond Cascais itself, there are plenty of other markets in the municipality. These include regular events in Carcavelos, Parede and Estoril. All of them offer an enticing glimpse of day to day Portuguese life.
8. You may struggle to choose a single favourite beach
While plenty of people choose to flop down on the sands of Cascais' golden town beaches, many locals have a favourite that's a little more out of the way. It only takes a ten-minute journey to find solitude, especially outside of peak season. Popular choices include:
Guincho – a wild and dramatic Atlantic beach that's hugely popular with surfers.
Praia de Adraga – a stunning cove complete with Instagrammable rock formations, just up the coast towards Sintra. This beach is a bit of a poorly kept "secret," and very popular with locals.
Praia do Tamarix – a family-friendly beach, complete with lifeguards and all the practical facilities you need for a day out with the family. It's located near to Estoil casino.
9. There's plenty of choice in the property market
Maria Bravo of agency IAD Portugal paints a very positive picture of the property market for those thinking about living in Cascais. She states that there are currently "several (new) developments being finished and placed on the market." This is increasing the choice of property in the area.
If you're interested in investing in the area, the rental market is thriving too. This applies to both long-term and short-term rental properties. The popularity of Airbnb has led to a dearth of long-term rental properties, making such homes a great potential investment. There's certainly no shortage of demand.
10.Living in Cascais is an option, regardless of your budget
Bravo singles out the Cascais areas of Bairro do Rosário and Guia for particular praise. She states that these neighbourhoods have everything foreign residents typically look for – such as plenty of shops and cafés, wide pavements for jogging and cycling, and easy access to schools and other amenities. They are also particularly great for growing families. These more traditional areas are very convenient and offer homes starting at just €150,000.
Those seeking bargains could consider up and coming areas, such as Torre and Amoreira. These more traditional areas are very convenient and offer homes starting at just €150,000. These are also areas earmarked for regeneration, which could make them a great investment for the future.
Porto
Porto is a busy commercial city with a rich historical and cultural heritage, as evidenced by its mix of architecture. Following the city's stint as European Capital of Culture in 2001, many of the old streets and historical buildings have been restored, providing lots of places to explore. Ribeira, on the riverside, is a UNESCO World Heritage Site and a great spot to sit at a café and take in the views
Porto is very much a working city. While central parts are historic, many areas are both modern and vibrant. While it hasn't, to date, shared Lisbon's rapid ascent as a hub for start-ups and tech firms, recent figures show an increase in new buyer enquiries. Other regions have remained static in this respect, so this could mean that companies and foreign individuals are beginning to look at Porto as an alternative to Lisbon. For savvy investors, this could best areas to buy a home in Portugal.
In terms of climate, Porto may be 300 kilometres north of Lisbon and much further north than the Algarve, but the weather can still be very hot in the summer. It is mild and agreeable in the spring and autumn, while January and February still see highs of 15 and 16°C. Frost is a rarity. Sitting by the Atlantic ocean, Porto can be a rainy city, but the sunshine does manage to shine for around 7.5 hours per day throughout the year, compared to four hours a day on average in Bristol.
If you are willing to compromise a little on the "guaranteed" weather of southern Portugal, you could do a lot worse than Porto. It's a lively and friendly city, and one that's easy to reach from the UK all year round. If you've yet to check it out, make sure it's on your list. Properties are still extremely affordable compared to those in most comparable EU cities.
Porto is a prime city break destination and potentially an invest opportunity for those who like the idea of renting out their property. Life in the city centre for its 220,000 population is primarily in apartments, and outside space is at a huge premium.
Another option is to live in Porto's metropolitan area, but to choose a small town on the outskirts, where property is more varied and prices more affordable. Porto is already something of a hub for people who live in central Portugal – especially those for whom the city's international airport is a closer option than Lisbon.
Nearby destinations to check out include Vila do Conde, a growing beach resort just 30 minutes away by car. Another, Vila Nova de Gaia, is an upscale riverside region that's home to the famous port wine lodges and generally considered the newer part of the city.
Rural living in villages within the Douro valley is another option – one that combines tranquillity with easy access to the city and its (inexpensive) transport links.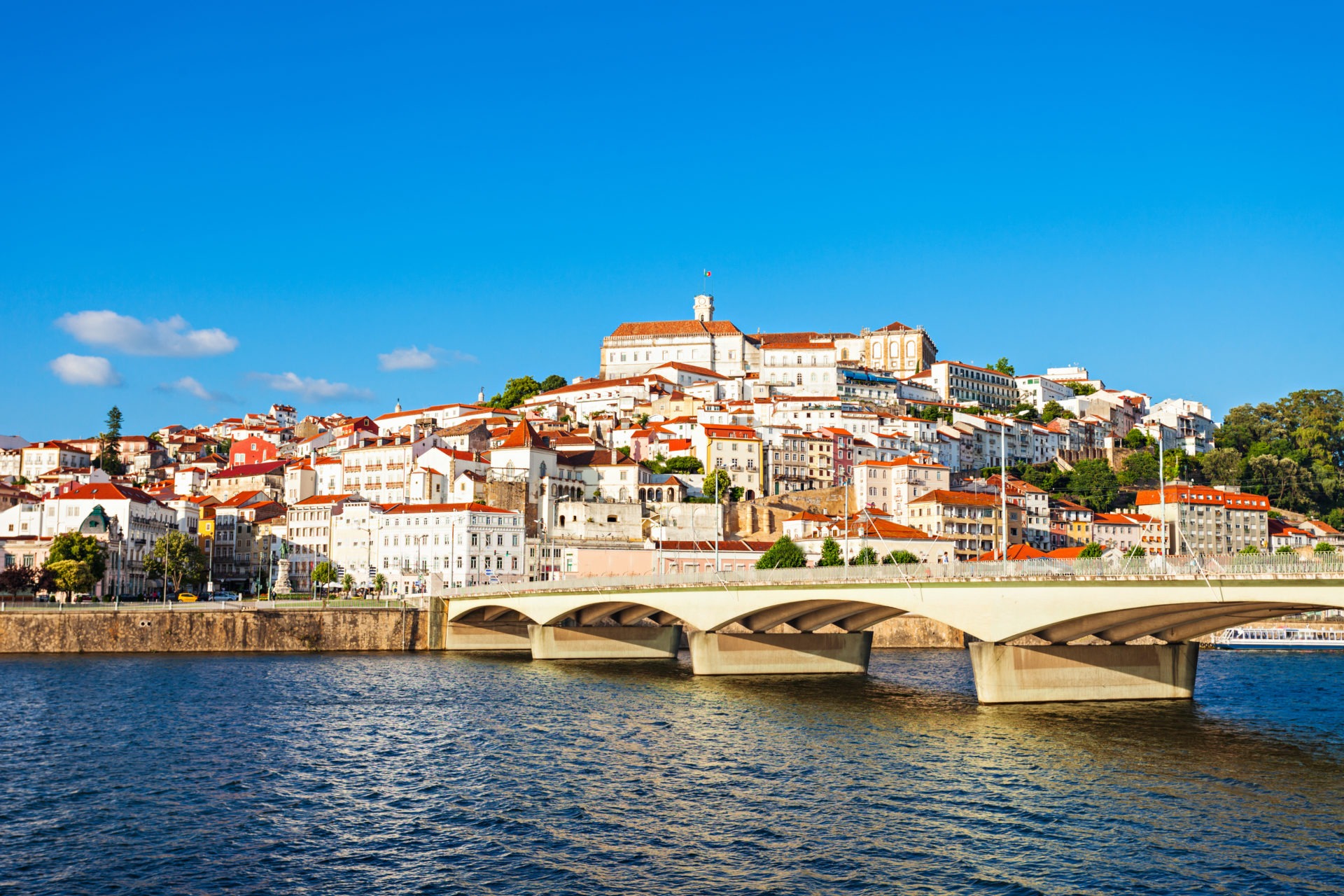 Coimbra
Coimbra, in Central Portugal, is a city built on a rich and ancient history, the fourth largest urban centre of Portugal and home to an extensive population. Dating back to a Roman settlement, the city has well preserved ancient architecture, such as a Roman aqueduct. This little-known gem is halfway between Lisbon and Porto. It was actually the capital for over a hundred years in medieval times and is oozing with history as a result.
The city is home to the oldest university in Europe, built in 1290 and many of its buildings were declared a UNESCO World Heritage site in 2013. These include the former royal palace which sits on a hill overlooking the city and St. Michael's Chapel, where to this day PhD students are grilled on their theses in the former throne room. Now a bustling modern city, Coimbra blends the old and the new with a whole host of festivals and celebrations throughout the year and modern concerts and performances from musicians and artists.
Coimbra's historic centre, with its brightly coloured buildings, sits on the steep east bank of the Rio Mondego. Here you'll find pretty squares and winding alleyways adorned with an overflowing display of flowers. As you stroll around these attractive surroundings, you're likely to hear traditional guitarra (Portuguese guitar) played and fado sung.
The city also has a modern side that combines perfectly with its historic roots. Wander around the riverfront park and relax in its contemporary bars and restaurants. Or take a trip to the vast shopping malls on the edge of town for some retail therapy.
Coimbra is well-connected, with a choice of motorway links to and from Lisbon and Porto. The latter is a little over an hour's drive away. It's also on the Alfapendular train line, with frequent direct services to and from both cities. If traveling from the UK, Coimbra is on the route of the Sud Express sleeper train between Paris and Lisbon, as the city doesn't have its own airport. However, once there, the stunning beaches of the Silver Coast are just a short drive away and great spot for surfers.
Despite being so accessible, this is not an expensive part of Portugal. Although the beaches of the Silver Coast are close, you can buy a farmhouse for the price of installing a pool in the Algarve. It will probably come with land too. You can pay a lot more to live in the city, but even here there are bargains.
It's possible to find attractive four-bed houses on the market for around €210,000 (£187,300) that are not far from Coimbra. This means you can combine peaceful village life with the conveniences of the city. Additionally, you can find stone cottages on the edge of town for approximately €65,000 (£58,000), where you'll be able to enjoy views of the surrounding countryside.
Popular coastal regions
Portugal is perhaps most famous for its fabulous coastal regions, where you'll find a fantastic mix of pristine beaches, wild surfing opportunities, and rugged cliff lines. Below, we've put together an overview of the country's best coasts that you may be looking at for a property purchase.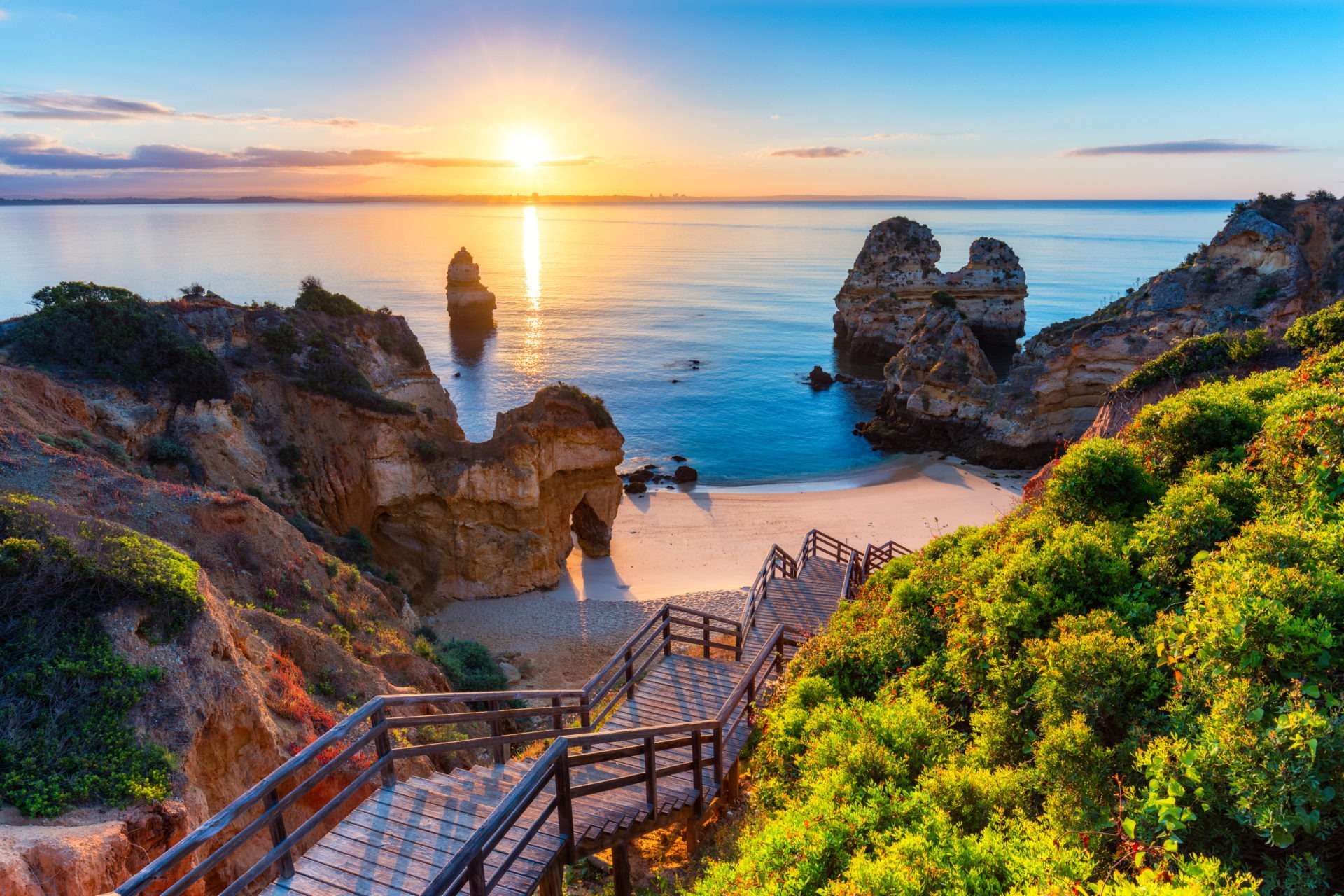 The Algarve
The Algarve has traditionally been the most popular area of Portugal for holiday homeowners and expats, with plenty to see and do. Known for its stunning beaches and coastline, fresh seafood, top class golfing and innate natural beauty, the Algarve caters for all tastes.
Easily reached when travelling from other European countries and fewer than three hours from the UK by air, you can see why its popularity endures. The Algarve is also known for its sunshine – it is widely accepted that this area of Portugal enjoys more than 300 days of sunshine each year.
The coastline spans 160 kilometres of strikingly sandy, yet rugged beaches, caves, coves and cliffs. The beaches are some of the best in Europe, many of them with the internationally recognised Blue Flag accreditation. Inland, you can find lush hilltops, the natural charm of the Monchique Mountains and River Guadiana, and small villages that seem like a step back in time.
Average property prices in the Algarve range from €150,000 plus for a two-bedroom apartment, €200,000 upwards for a two-bedroom townhouse, and €400,000 or more for a two-bedroom detached villa.
The region can be divided into three main areas, so we've created three profiles to help you find the best places in the Algarve:
The Central Algarve: This region of the Algarve is known for its beautiful countryside, stunning beaches, and acclaimed vineyards. It's the home of the famous "Golden Triangle" and is the most desirable (and expensive) area on this coast.
The Eastern Algarve: In the east, you'll discover a part of the coast that is renowned for its natural beauty, where picturesque coastal villages sit alongside golden sands, green hills, and rugged cliffs. This area has the mildest climate and warmest waters in the Algarve.
The Western Algarve: Life is slower in the western Algarve, where you will discover an old fashioned, traditional vibe than the more touristy areas. However, the infrastructure has been vastly improved over the last ten years, opening this region to more visitors.
The Silver Coast
The Silver Coast is a stunning expanse of coastline that stretches from just north of Lisbon to Nazaré, a traditional fishing town. It offers an alternative to Portugal's Algarve for those who still want sun and sea but are seeking something a little different.
Even though the region is significantly further north than the Algarve, the weather is still a world away from what we are used to in the UK. Summer temperatures are still sizzling hot, and much of the time it's only more wind and noticeably cooler Atlantic seawater that would remind you that you're on a different latitude to the Algarve.
One big attraction of the Silver Coast is its proximity to Portugal's cities. That means Lisbon for those in the south of the region, but Coimbra or even Porto for those in the north. If you're seeking a life by the sea with city culture within easy reach, this is more feasible than it is in the Algarve. You can get to the Silver Coast in approximately 70 minutes from Porto or Lisbon airports, and flights are as plentiful as those running to Faro for the Algarve. A range of budget airlines serve these airports.
The region is now a popular alternative to the Algarve with second homeowners and is home to a thriving community of expats. However, the expat "scene" isn't as pronounced as it is in the Algarve, giving you the option of dipping in and out of it at will. Caldas da Rainha, slightly inland, is a popular hub for expats from surrounding towns and villages.
Nor is the Silver Coast ignored by tourists. In the peak of the summer, it can feel just as busy as the Algarve, with festivals and events throughout the season. However, the tourist demographic is different. Here, you're as likely to mix with surfers who flood to beaches like Peniche and Nazaré, as you are to see package tourists from northern Europe. They come all year too, with Nazaré's astonishing 20 metre-plus winter waves easily a match for anything you'll see in Hawaii.
The Silver Coast has many other practicalities, too. For one, it offers some great property prices that make this region typically more affordable that the Algarve. You will undoubtedly get more home for your money in this region. Whether you want a modern sea-view condo apartment, a traditional villa, or even a bargain-priced renovation project in a quiet village, the Silver Coast will deliver.
The Silver Coast may be less well-known than the Algarve, but it offers all the essential amenities you will need. Many popular Silver Coast destinations are large towns (or small cities) in their own right, offering all the facilities you would expect, from cultural attractions to practicalities like shopping malls and services. Even if you choose a quiet village, all the key facilities are unlikely to be more than a short drive away.
We shall now take a journey down the Silver Coast from north to south, looking at some of the most well-known areas, including those particularly popular with overseas residents. This list is by no means exhaustive but should give you a good general flavour of the area, and the choice on offer.
Aveiro
Less than an hour south of Porto airport, Aveiro is one of the Silver Coast's more northern towns. However, it still enjoys a warm summer Mediterranean climate. The average highs are over 20 degrees Celsius for six months of the year, and days are agreeably mild in the winter.
With a population of around 80,000 people, and a popular university, Aveiro is vibrant and charming in equal measure. It's sometimes referred to as the "Venice of Portugal" due to its canal network. This is dotted with "moliceiro" boats, once used to gather seaweed.
Aveiro's beach resort areas are known as Costa Nova and Costa Barra. These are small villages in themselves that both boast miles of white sand. It's easy to reach them from Aveiro thanks to frequent buses.
Getting there: Aveiro is less than an hour from Porto by road. There are train connections both north to Porto and south to Coimbra and Lisbon.
Property options: Modern apartments from €140,000; Houses from €160,000; Rustic homes and renovation projects in surrounding areas from €50,000.
Figueira da Foz
Figueira da Foz is one of the most popular Silver Coast areas for international residents, and it's hardly surprising. There's a wide variety of beaches and lagoons, and plenty of history in the town itself. Figueira was once Portugal's most visited beach resort, and its opulent casino – dating from the 19th century – still stands.
There are lots of other cultural attractions, including churches, museums, and a Benedictine monastery. For the evenings, residents and visitors alike get to enjoy a host of bars, restaurants and clubs. With a population of around 60,000, amenities are plentiful, including several good schools.
Getting there: Porto is the nearest airport to Figuera da Foz, accessible in just under 90 minutes by car. Lisbon is two hours away by road – or by a train, which takes a little longer.
Property options: Modern beach apartments from around €120,000; Sizeable villas from €300,000.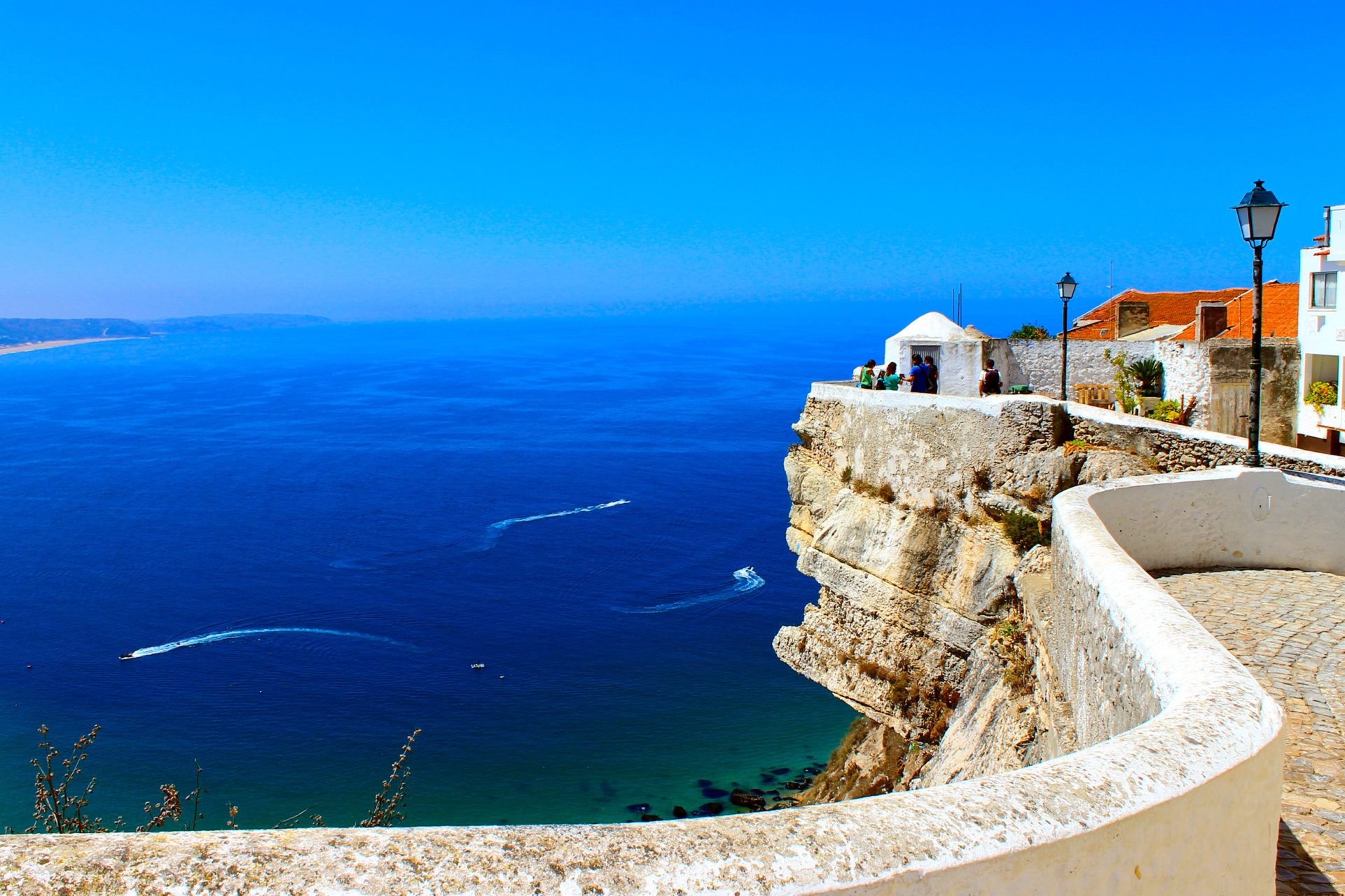 Nazaré
Nazaré is a fascinating place to live. With a population of around 15,000 it's essentially a cluster of three distinct "zones" – comprising two villages and a beach resort. These areas are connected by a funicular railway. The beach at Nazaré is very popular with surfers thanks to huge Atlantic waves, making it a popular holiday destination with those from Portugal and beyond.
Nazaré has always been a well-known fishing town, and it's still possible to buy the latest catch straight from the water. The town itself features narrow, atmospheric streets, and no shortage of appealing seafood restaurants. All in all, this is a perfect place if you like the idea of a coastal village with just the right amount of activity.
It's also worth noting that Nazare is just 30 minutes from the central town of Leiria. This is a popular meeting place for overseas residents – both from the Silver Coast and from nearby central Portugal villages.
Getting there: Situated almost exactly in the middle of the Silver Coast, Nazaré is around 90 minutes from Lisbon by road, and about two hours from Porto.
Property options: Good apartments from €110,000; Houses from €175,000.
Caldas da Rainha
Although Caldas da Rainha isn't, strictly speaking, a coastal town, it's usually on the list for overseas buyers exploring the Silver Coast. Foz do Arelho and São Martinho do Porto are both just a stone's-throw away, and both offer stunning beach options.
Caldas da Rainha itself is a well-known Portuguese spa town, famous for its hot springs, and also for being a home to refugees and stranded airmen during World War II. As the centre of a busy municipality, the town is home to lots of practical amenities, including shops, schools and markets.
Caldas de Rainha (Caldas to the locals) is popular with expats. Like Leiria, it's both home to many overseas residents, and a central place for others to meet up. It's an easy place to feel at home and begin to integrate in your new country.
Getting there: Caldas de Rainha is well connected, especially by road. Lisbon is just over an hour away. It's also possible to reach many destinations by train. However, some of these routes are slow, with Lisbon taking much longer by public transport than by private car.
Property options: Apartments and country properties from €80,000; Villas from €160,000.
Peniche
Many people asked to pick one well-known Silver Coast destination would come up with Peniche. Once again, this is a place famous for its Atlantic surf and record-breaking waves.
Peniche is a small coastal city, with a population of just under 30,000 people. The city itself is compact and boasts a quaint old-town area and an attractive harbour. Unsurprisingly, this is a place that's famous for fish and seafood, but it's also well-known for lace. There are two beautiful churches and a striking fort.
Peniche is undoubtedly one of those places that gets busier in the summer. However, you can still find peace and seclusion as a resident by taking a short ferry ride to one of the town's very own offshore islands.
Getting there: Peniche is at the southern end of the Silver Coast, putting Lisbon within easy reach – you can be there in around one hour and 20 minutes. There's no train station in Peniche, but frequent buses run to and from Lisbon, taking just 90 minutes.
Property options: Apartments from €125,000; Houses from €175,000.
The Alentejo
Portugal's Alentejo region isn't as well known to expats as the Algarve or the Silver Coast, but it has plenty to offer, including beautiful and varied scenery.
Many visitors to Portugal first see the word "Alentejo" when they take a good look at the label on a delicious bottle of wine. This large region is home to many of the country's best wineries and is well worth a visit just for vineyard tours. It's rather a desirable place to live, too.
The area is broadly divided into the Alto (higher) and Baixo (lower) Alentejo regions. The Alto Alentejo lies inland east and north of Lisbon, while the Baixo Alentejo begins just north of the Algarve. It also offers plenty of rolling hills and inland space, but spreads to Portugal's west coast in addition, offering the option of rural living or life by the sea.
The entire Alentejo region experiences extreme temperatures, especially inland, where summer temperatures over 40 Celsius are far from unusual. The area can also get surprisingly cold on winter nights. It's also a place of microclimates, where coastal temperatures can differ hugely from those inland. If you plan to move to the Alentejo permanently, you might want to visit in more than one season to experience the different climates.
Described as the "breadbasket of Portugal," the Alentejo is famous for its food in addition to its wine. There are many artisan food producers in this region, with small towns rightly proud of their local cheese, cured meats or olive oils.
The Alentejo offers a host of different lifestyles, from the bustle of the seaside in summer to relative isolation in remote villages. Here are three places to check out: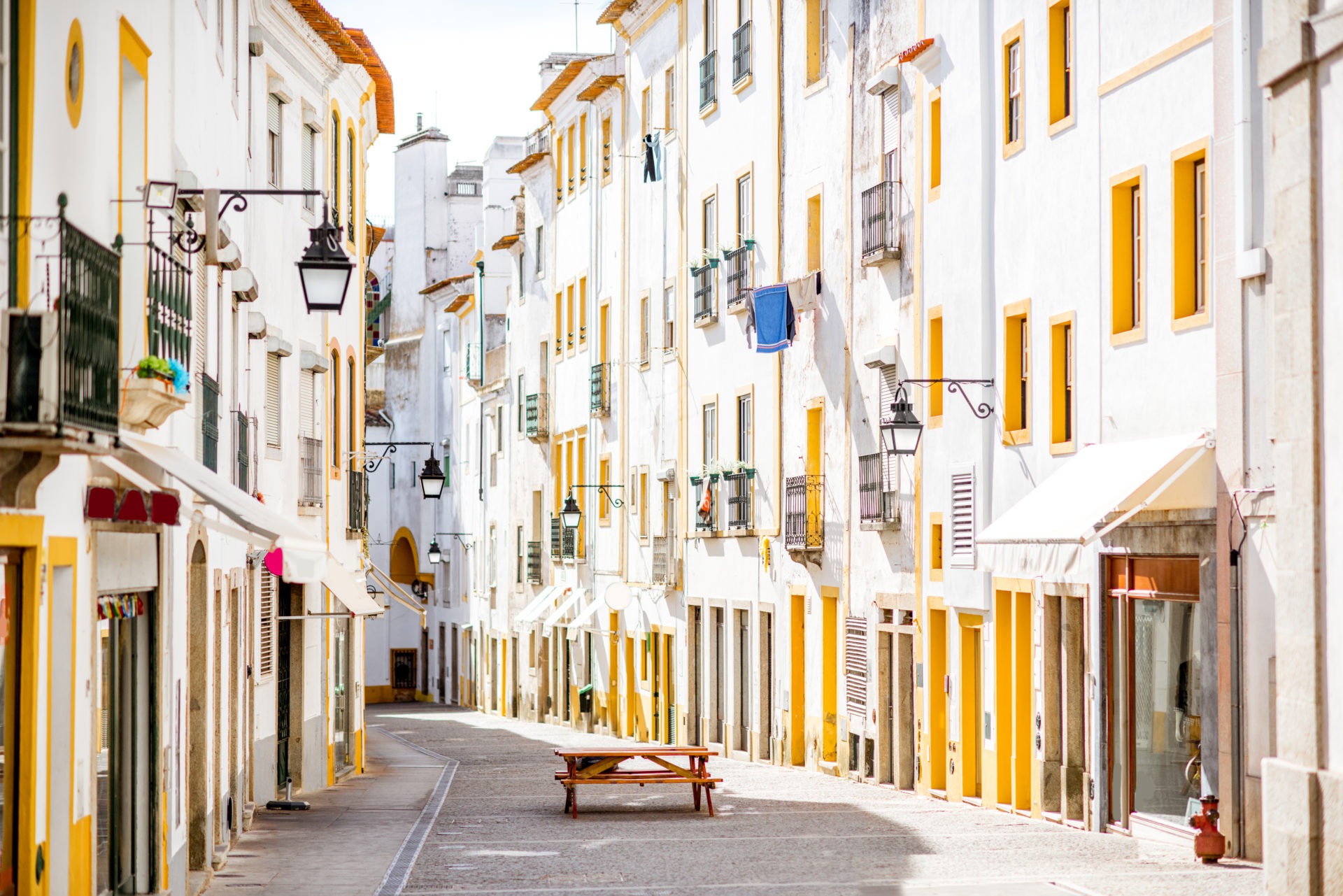 Évora
Located in the Alto Alentejo, and around 90 minutes from Lisbon by road or rail, Évora is a walled Medieval city with a relaxed vibe and a large student population. The city is full of charm and fascinating from an architectural standpoint. It's also a great jumping-off point for surrounding villages.
Vila Nova de Milfontes
The Alentejo boasts dozens of beautiful beaches. Being located on the Atlantic-facing west, many are wild and popular with surfers. Vila Nova de Milfontes also has a large beach that follows a river inlet, providing a warm and shallow alternative.
This town is also notable for how different it feels to the resort towns of the Algarve, something shared by most coastal Alentejo towns. Although these destinations get busy in the summer season, they primarily attract Portuguese visitors, making for a very different atmosphere — and one pleasingly devoid of English breakfast and happy-hour promotions.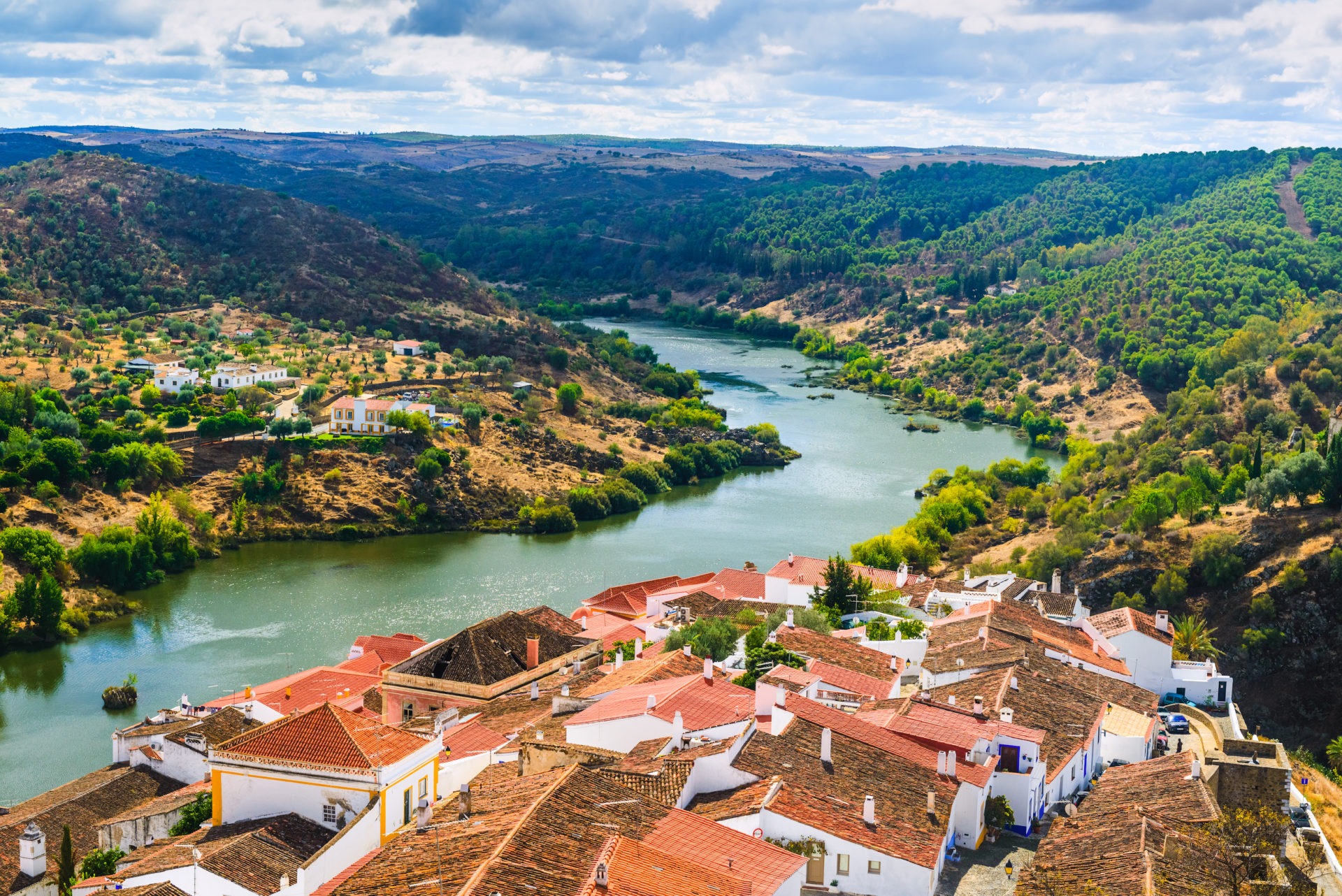 Mértola
Located in the Baixo Alentejo, not far from the Spanish border, is the castle-town of Mértola. Situated at high altitude, with rivers on two sides, this is a striking and photogenic place, and one a little off the typical tourist trail. The town is a great place to visit by car, with the option of a scenic mountain drive up from the East Algarve. It's a quiet and serene place, especially off-season, and gives a wonderful glimpse of the quiet life that people enjoy in the Alentejo.
Other notable regions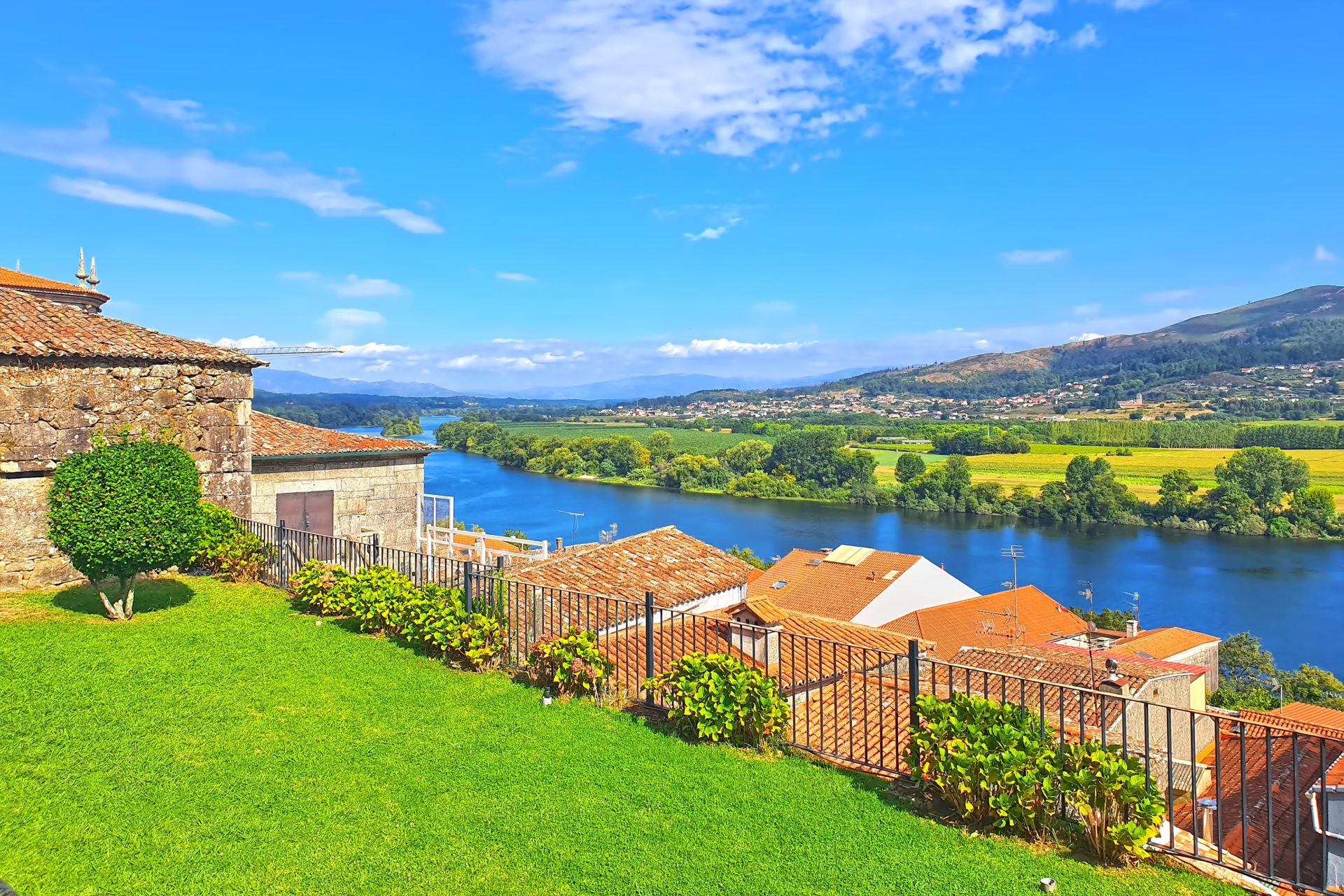 The Minho
The Minho is a region that stretches for around 100 kilometres from Porto to the River Minho, forming the border with Spain. This north-west corner of Portugal packs a lot into a small area. It has a sandy Atlantic coast, a national park, slowly meandering rivers and medieval cities.
You're rarely too far from the sea, and the white sandy beaches of seaside towns like Viana do Castelo. The beaches continue all the way north to Spain, with small holiday villages along the way. The best of these is Vila Praia de Ancora. Even in the height of the tourist season, when you won't find space for your towel on most Mediterranean beaches, these are virtually empty.
The north-west of the Minho region is Portugal's only national park. Officially it's the Parque Nacional da Peneda-Gerês, but more usually referred to as simple Gerês. The lower parts are green and lush, with large lakes with astounding views — easily a match for the Italian Lakes!
There are remote villages here, but also the country homes of people from Porto, up for the weekend with their jet skis, mountain bike, hiking boots or even their horses. One of the great pleasures here is hiking into the mountains on a hot day and cooling off in a mountain lake under a waterfall. Yes — it's as beautiful as it sounds!
If you go off the motorway from Porto airport to one of the towns, you can stop in the cobbled town square, with easy, cheap parking. You're in a part of the world that's not overcrowded, with 1.1 million in an area roughly 80 kilometres north to south and the same west to east.
Although you're in a largely rural area, you're not in a backwater. Cities like Braga and Guimarães have wonderful restaurants and great shops, as well as plenty of culture. They are university towns too, with excellent nightlife.
The Minho is a little less hot and sunny than the Algarve and Lisbon, but not by much. Braga has around 2,500 sunshine hours per year. To compare, the west coast of Wales has around 1,500. You won't see much frost in the lowlands, but should you wish to enjoy a bit of snow you can drive into the Gerês National Park, although there isn't enough for skiing. In summer the region is hot and humid towards the coasts, but drier and more comfortable in the highlands.
The Minho is not a crowded part of the world, but the largest population centres are in the south-west of the region within 40 kilometres or so of Porto. Let's take a look at the main towns and cities.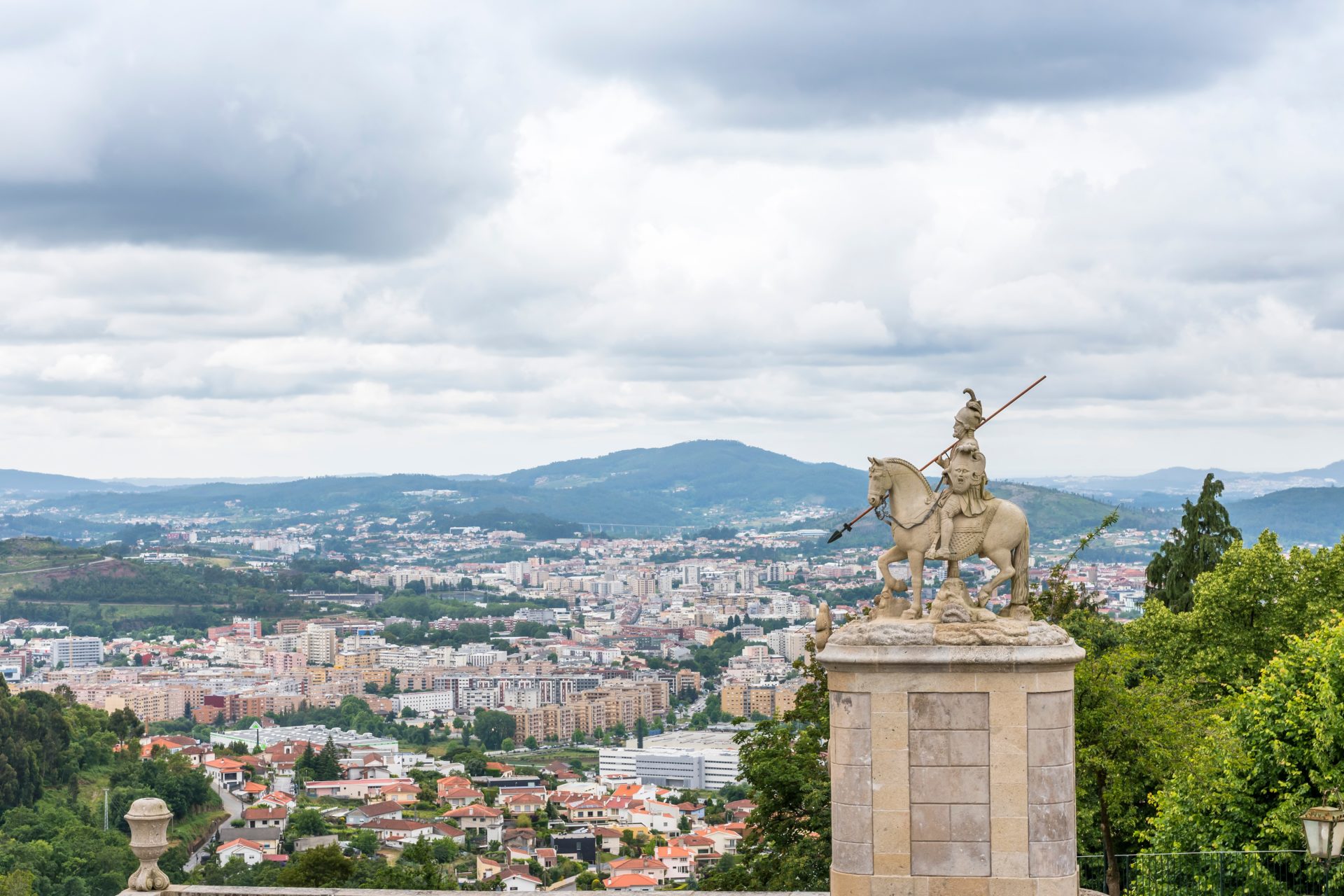 Braga
Braga is the biggest city in the Minho with a population of just under 200,000. It's an ancient city with a long history and heritage. Roman architecture lives side-by-side with medieval churches, palaces from the Baroque period and buildings from the 18th Century. It's also started to become something of a tech hub these days, but still lags far behind Lisbon in this respect.
The city has plenty of great cafes, restaurants and nightlife, as well as a thriving university. You can find an eclectic mix of food and drink on offer, including regional cuisine that showcases local produce and is recognised globally.
Two-bedroom apartments start at well under €100,000 and offer buy-to-let options for students and tourists. There is also a good choice of highly attractive modern villas from €300,000.
Guimarães
Guimarães is known as the birthplace of Portugal after the country's first king was born here in 1110 and it became Portugal's first capital. It has a very impressive castle at the top of the hill, then a beautiful old town below and an increasingly modern city spreading out. With a population of around 150,000, it's not the largest, but it has more than enough cultural interest and bustling streets to let you live that cosmopolitan lifestyle.
For property buyers, the townhouses in the pretty squares of Guimarães may be tempting, with their wooden balconies offering a birds-eye view of the many fiestas, weddings and more going on. But there are some uber-stylish villas here too. Townhouses start at around €150,000, and the well-positioned modern villas from €500,000.
Vila Nova de Famalicão
Vila Nova de Familicão is a more modern town but serves as a base for dozens of attractive villages, making this somewhat of a hub. This working town is unpretentious, so there's not really any grand sights to see, but it has a plethora of low-key attractions that may be of some interest. There are approximately 130,000 residents, so it's pretty sizeable, aided by the fact it is very easy to reach in around 40 minutes from Porto by train or car.
Famalicão is quite a popular area for international property buyers, with large villas at €400,000 or even ancient country estates with land for €1,000,000. This makes the town the perfect home from home within easy reach of Porto airport!
The best places to live in Portugal for families
Portugal is the perfect spot for a home in the sun for families with children: it's a short flight from the UK, the weather is warm, and you've got beautiful beaches, golf and other activities aplenty for all the family to enjoy together. But with so many places to choose from, where are the best places to buy a child-friendly Portuguese property?
Lagos
Lagos, in the Algarve, is the kind of place where everyone in the family can do their thing and find like-minded people. The young ones can paddle in safe, shallow water while the parents soak up the hot sun on a cove beach. Meanwhile, those who want to be active during their leisure time can hire a boat from the modern marina, head to a local golf course, or set off on a memorable cliff-top walk.
The natural place to head when the sun starts to ease off is the thriving old town. Here you'll find boutiques, surf shops, and a huge range of restaurants offering both traditional Portuguese and modern international cuisine.
What you'll be doing: Anything you fancy! Amenities abound in Lagos and the surrounding area. There are also plenty of events throughout the year, from medieval festivals to "Instagrammable" dance music events on the beach.
Getting there: Lagos is a one-hour drive from Faro airport. You can also get there by train, in one hour and 45 minutes, which is handy if you have family and friends joining you at different times.
Property prices: Two-bedroom apartments with communal pools and easy beach access start at around €250,000. Family-size villas with pools from around €450,000.
Vilamoura
Vilamoura is a purpose-built resort, but that has big benefits when you're keen to please the whole family. Children, and the young at heart, will particularly enjoy playing all 36 holes of themed crazy golf at the Family Golf Park, followed by a ride on the road train down to the stunning beach.
More serious sporting pursuits are in easy reach, with world-class golf clubs dotting the region, and a plethora of great routes for walking and cycling. Then, once everyone's ready to reconvene, the town's glitzy marina offers food and drink options to please everyone. There's also a chance to rub shoulders with celebrities and catch a glimpse of their yachts. This might not be Portugal's Algarve at its most authentic, but it's custom-designed to be a holiday-home paradise.
What you'll be doing: Golfing, soaking up the sun, and choosing between an endless choice of restaurants and bars.
Getting there: Vilamoura is a convenient destination, just 30 minutes by car from Faro airport.
Property prices: Apartments with shared pools go from €260,000 and up. The sky's the limit for luxury villas, but four-bed properties with pools start at around €600,000.
Cabanas de Tavira
Cabanas de Tavira is a small resort village in the less well-known East Algarve. The place comes alive during Portugal's long, hot summer, and is as popular with domestic tourists and those from Spain, as well as those from northern Europe.
This is a place for simple pleasures. You can enjoy long lunches while your children mix with friendly local youngsters on the well-maintained public playgrounds. Or, you can take a small boat over to the family-friendly island beach — a true secret paradise. There's plenty on offer for those needing more stimulation, from nightclubs to golf courses. The sophisticated and elegant city of Tavira is just five minutes away – perfect for culture-fixes and evening meals.
What you'll be doing: Relaxing and enjoying each other's company. There's plenty of activities in this region, should you want to, but it's also great for long relaxed barbecues and days at the beach.
Getting there: Cabanas de Tavira is just 40 minutes east of Faro airport, by road. Alternatively, it's connected to Faro by train (use Conçeicāo station).
Property prices: Relatively economical: condominium apartments with shared pools from €160,000. Family villas on the outskirts from €375,000.
Cascais
Recently described as "Portugal's answer to The Hamptons," genteel Cascais somehow manages to feel upscale yet unpretentious. Essentially a seaside suburb of Lisbon, the town is in easy reach of the capital, making days out in the city effortless. Cascais offers a mix of laid-back family life and city sophistication. Perfect for all the members of the family.
Very much a beach town, Cascais offers miles of coastal promenading and a wide range of seascapes. The town itself is packed with restaurants of all types and for all budgets. There are also plenty of great shops to complement those in the nearby capital.
What you'll be doing: Relaxing on the town beaches by day, walking the wide promenade in the evening, and enjoying nights out – in Lisbon or at the famous casino in neighbouring Estoril.
Getting there: 35 minutes by road from Lisbon Airport, or an easy train from Lisbon city centre.
Property prices: Modern apartments with shared pools from €310,000 and villas from €600,000.
Ericeira
For a more left-field holiday home destination in Portugal, take a look at Ericeira. It may not be a town you've heard of, but it's well known in Portugal as a surfing destination.
Ericeira boasts both surfing beaches and calm areas where the youngest ones can paddle and build sandcastles. It's also a very appealing "foodie" destination, with some of the finest shellfish in Portugal. There's plenty of scope for fishing trips of your own, if they appeal!
The town is also conveniently located for exciting day trips. The castles of Sintra are just 30 minutes away, and plenty of golf courses dot the countryside between the town and nearby Lisbon.
What you'll be doing: Enjoying the town's laid-back and inclusive vibe, exploring beaches (maybe surfing), and touring the varied sights in the surrounding area.
Getting there: Ericeira is an easy 30-minute drive from Lisbon Airport.
Property prices: Two-bedroom apartments from €225,000, family villas with pools from €450,000.
The cheapest places to buy property in Portugal
Whether you're looking for a rural retreat, an apartment near the beach or a bolthole in the city, there are properties in Portugal for every budget. Choosing a cheap property doesn't mean you have to compromise on your dream lifestyle, either. The weather's still the same whether you choose a glitzy resort or a rustic village, and there's a good chance that you will experience a more authentic Portuguese lifestyle in a cheaper area than somewhere geared towards expats and tourists.
Affordable coastal living
With the Atlantic to the south and the west, Portugal offers plenty of options for coastal living. For many people this means the popular Algarve region – although it's important to point out there are plenty of other seaside choices. For the very best of the weather, however, with an average of five hours per day across the year compared to just two hours per day even in southern England, the Algarve is the obvious option.
While it's possible to spend millions on a home among the footballers and celebrities who flock to the Central Algarve's Golden Triangle, there are plenty of cheaper options. Apartments and houses requiring renovation are available even within the pricier areas for under €100,000. Go as far west as Praia da Luz and you could get three-bedroom properties of reasonable quality for the same price.
Up in the Silver Coast, property is a little cheaper, and you can find a pleasant and liveable three-bedroom apartment for less than €70,000. It probably won't be in a holiday area, however, and there is a reason why holidaymakers like to hang out together in resorts, where there are communal pools, shops, attractive landscaping and easy access to the beach. On the other hand, living in the local Portuguese community allows for another perspective on life.
Below we've picked out two locations that offer particularly excellent value for coastal living.
Vila Nova de Cacela
Vila Nova de Cacela in the East Algarve isn't the very cheapest Algarve area, but you find those more inland. However, this is a good compromise. The town is set back slightly from the coast, but still within a few kilometres of the beach. Amenities abound, and golf courses include the stunning and luxurious Monte Rei. While you'll find plenty of luxurious villas here, you can still pick up an apartment for around €100,000, and a townhouse for under €200,000.
Alcoutim
Alcoutim takes you further into the inland East Algarve, but you needn't worry about the lack of a beach. Here you'll find a stunning river beach with warm water, and a gloriously sleepy town-centre. This place feels very different to the touristy Algarve, but a 40-minute drive will land you right in the thick of things. In return for that short distance, the property is considerably cheaper, with country homes complete with land from around €85,000.
Affordable rural living
If you want to find the real bargains in Portugal, head inland to the centre of the country. Rural property in Portugal with bags of character and (often) a generous amount of land are easy to find and incredibly affordable. In inland parts of the country, you could march into an estate agent with €50,000 and find plenty of options to choose from.
While many of these homes are quite a drive from the coast, river beaches abound in Portugal, so you'll have no problem finding somewhere to cool off. There are also mountainous and remote areas – Portugal has 112 people per square kilometre compared to 413 in the UK – so do bear in mind that neighbours may be few and far between and unlikely to speak English. You are may also find that a traditional Portuguese "fixer-upper" may need a total renovation, including new roof.
Below we've picked out two locations that offer particularly excellent value for rural living.
Viana de Castelo
Viana de Castelo probably isn't somewhere you've heard of. It's located in the northern Minho region of Portugal. However, it's a stunning small city with just under 40,000 inhabitants, nestled between river and sea. Property here is excellent value — a decent apartment will cost around €70,000, and you can pick up restoration projects for less than €40,000.
Miranda do Corvoin
Miranda do Corvoin, in the Coimbra province of Central Portugal, is a good place to centre you search for truly cheap property in Portugal. It's around here, in a stunning area dotted with mountains and valleys, where you'll find ruins and restoration projects for laughably small sums. There are plenty of ruins for restoration for €25,000 or less. However, if you'd rather have something more straightforward, you'll find a "lock up and leave" holiday home in this region for less than €50,000.
Affordable city living
If city living is what you're after, you'll be pleased to find that you have affordable options right in the centre of Lisbon, Porto, Coimbra and Faro. Like the Algarve, Lisbon has been identified by investors as that perfect combination of low entry level prices and plenty of room for prices to grow. Good sized properties of 100 square metres are available for €200,000. The trick with city properties and weekend boltholes is finding those areas on the process of being "gentrified". The good news is that applies to large parts of Lisbon and Porto – both of which are experiencing a real renaissance.
Coimbra is an interesting option if you want to enjoy a vibrant city life on a budget. Cheaper than Porto and considerably cheaper than Lisbon, the city still has plenty of charm. It's within easy reach of Lisbon, Porto and the beaches of the Silver Coast, by both road and rail. You'll find a city centre apartment from around €100,000, but things get really interesting if you drive to the outskirts, where you'll find habitable houses for as little as €50,000, within just ten minutes of the city.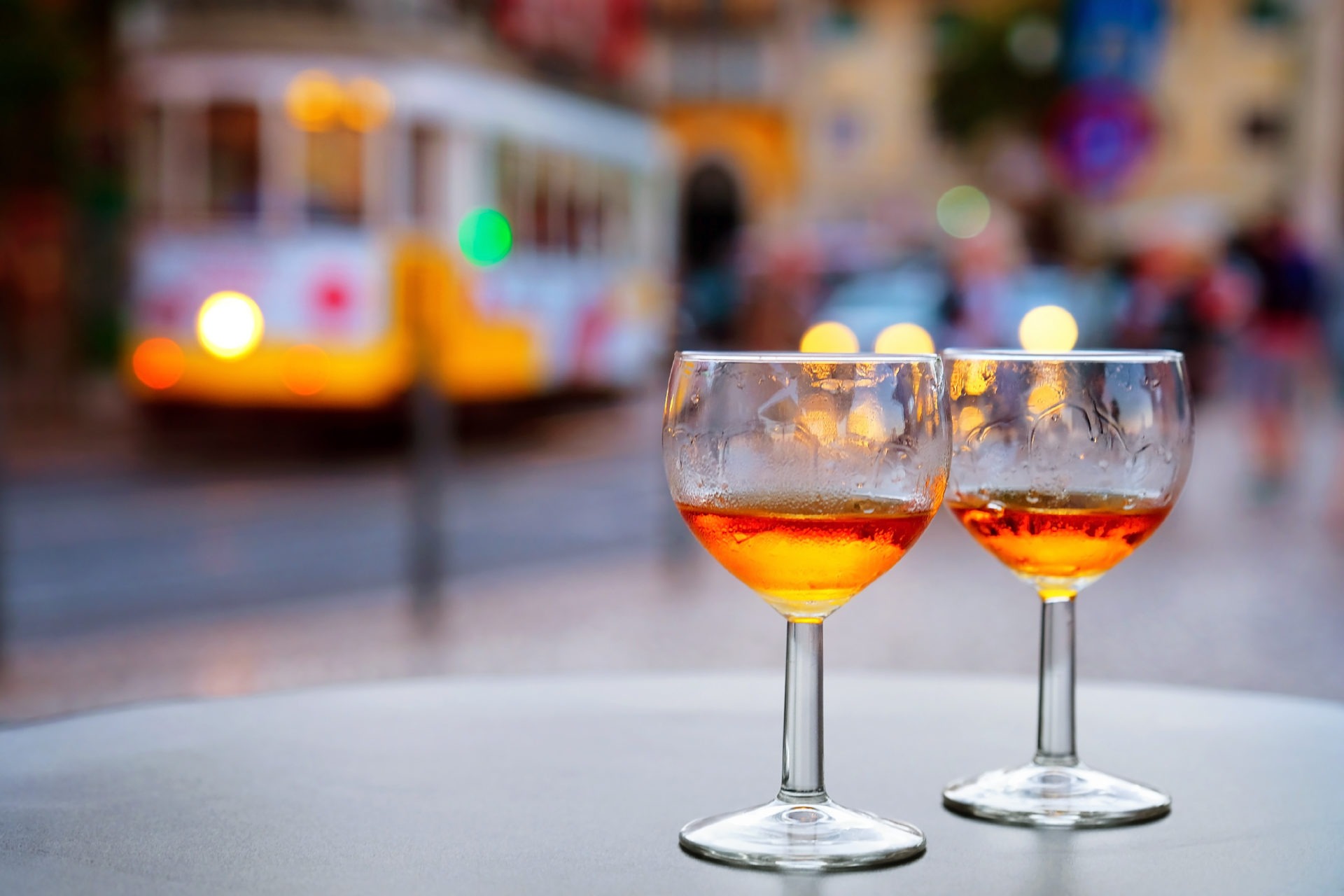 The best places in Portugal for a bohemian lifestyle
If you enjoy a bohemian lifestyle, you can definitely find it in Portugal. For one, there is a big surfing scene — and no it's not just for the young — and a lively community of Europeans, Americans, Canadians and Australians who have moved out to the Portuguese countryside and brought new life to rustic villages that have barely changed for generations.
There is also a thriving "bohemian" scene, if you know where to look. In these places, the bars are open late, and no-one cares what you wear in them. Should this laid-back lifestyle sound like a great idea, there are some locations that are great for alternative living.
Lagos
As you stand surrounded by the super yachts in its sparkling marina, you'd probably question how Lagos ended up in a roundup of Portugal's best bohemian locations. Take the time to scratch the surface of this town in the Western Algarve, however, and you will soon discover that it has a bohemian undercurrent.
This is especially true around the backstreets surrounding the old town. Here you'll find arty bars, artisan food joints and a diverse collection of people from all over the world. When you hear English spoken in Lagos, it's as likely to be spoken by a backpacker from New Zealand, Australia or Canada as someone on holiday from the UK.
As well as boasting some of the Algarve's finest beaches and an enviable surf scene to go with it, Lagos is home to a thriving arts scene with plenty of pop-up galleries and music festivals. Yes, its location means it has a touristy feel at times, but if you want to live somewhere that combines boho with bustling, this could be the place for you.
Costa de Caparica
When thinking about beach resorts near Lisbon, most people's thoughts immediately turn to upmarket locations like Cascais. However, one destination that offers a more bohemian vibe is Costa de Caparica, just over the water from central Lisbon, where you'll find almost 30 kilometres of seemingly endless beach, lined with chilled beach-shack cafes, bars and surf clubs along its promenade. The area is also known for its book, literature and arts and crafts fairs and festivals. And all within easy reach of cosmopolitan Lisbon.
Coimbra
Often university cities make for great bohemian destinations, and Coimbra is no exception. The city's large student population — around 25,000 — ensures there's a vibrant bar and cafe scene full of style-savvy students. Street art also thrives around here, particularly on and around the student accommodation, which is often covered with political graffiti. The music scene caters for everything from dubstep to traditional fado, while more chilled surroundings can be found in the old town, with its pretty squares and winding alleys.
Barrio Alto
If you've ever had a late night out in Lisbon, the chances are you went to the Barrio Alto district. Located on one of the city's seven hills, the narrow streets of the area come alive after dark, not truly getting going until well after midnight.
One thing that not everyone knows about Barrio Alto is it's also a heavily residential district. If you visit during the day, it seems like a calm and sedate set of streets, and it's almost as if all the bars have disappeared. Don't worry, they're still there, but hidden behind shutters ready to reveal themselves again – seven nights a week.
The Barrio Alto is a perfect district for those of a bohemian persuasion. It's not a region to expect peace and quiet, and there's every chance one of those bars will be underneath you. However, it is a place to be yourself – and the property in the area is surprisingly reasonable. This is a place where you can be part of the beating heart of one of Europe's most appealing cities.
Sagres
Located at the furthest western point of Europe, Sagres is a magnet for surfers and travellers, who create a party atmosphere during the warm months. There aren't many places more inspirational than the cliffs around Cape St Vincent, and the area attracts many creatives including photographers and artists of all kinds – from portraiture to graffiti.
There's not a tremendous amount in terms of amenities in Sagres itself, but it's only a short drive to Lagos, where there's everything anyone could want, including beaches, restaurants and cosmopolitan bars. Lagos itself has great appeal as a Bohemian town too.
The best places to live in Portugal for expats
Some people love to live far from any other Brits. Others want to be able to compare notes on how to get Eastenders and Marmite in Portugal, over a cup of tea. There are tens of thousands of expats in Portugal, including around 60,000 from the UK alone, and we've rounded up five of the places that will feel like a home away from home.
Tavira
The Eastern Algarve was decades behind the West in attracting expats, but Tavira and the surrounding area is now extremely popular. Here you'll find a real mix of expats, from people living rural lives in the hills, to those who reside in resort-style apartments near the beach and like to frequent the English pubs and sports bars. This is an area where it's relatively easy for expats to decide how deeply they wish to immerse themselves in the expat scene.
Lagoa and Carvoeiro
This hilly area, scattered with cove beaches, is well-established expat territory, and very popular with Dutch and German expats, as well as Brits. Many of the expats in this region have been around for decades, and there's a strong golfing set. It's unsurprising that this region is so popular, as it offers the kind of picture postcard seascapes Portugal is famous for – but the prices reflect this, when compared to some other Algarve regions.
The Golden Triangle
The Golden Triangle of Almancil, Vale de Lobo and Quinta do Lago in the Central Algarve is where you'll find glitzy villas, celebrities, golf courses and designer boutiques. It's also a home away from home for many affluent Brits who form a thriving expat community.
Many of the enormous homes in Vale de Lobo and Quinta do Lago are only occupied for some of the year, and others are rented out for thousands of euros per week in the summer months. Conversely, Almancil is a rather modest and rustic town, with only the hot-tub showrooms and gourmet food stores revealing it as part of this pricey area.
As one of the biggest tourist resorts in Europe, Vilamoura is also an option. Life centres around the huge marina, which has room for more than 1,000 boats — this is a place where you'll rub shoulders with the rich and famous during the busy months. Vilamoura's international feel may not appeal to anyone, but for many it delivers a perfect mix of sun, sea and sport, in a very accessible package.
Lagos
With a population of just over 31,000, Lagos is a small city with a stunning marina and waterfront. It's also home to some of Portugal's very best beaches, including the sweeping Meia Praia, often windy and hugely popular with surfers, and Praia de Dona Ana, an impossibly beautiful cove that's the subject of a great many postcards.
Lagos is a working town with plenty going on including a popular daily market. There's a glitzy modern marina and an extensive old town area, offering lots of choice and contrast. The town attracts tourists from much further afield than Europe, and it's not unusual to run into backpackers from Australia and surfers from the US.
Lagos does get very busy in the summer months but doesn't feel too much like a ghost town in winter. In fact, warm off-season days are often a highlight for local residents. It's impossible not to be awed by having a choice of so many stunning yet quiet beaches.
Cascais
Cascais, a coastal suburb of Lisbon, also tends to attract affluent expats, including plenty from the USA. English-speaking jobs in banking and insurance mean many end up here on generous relocation packages, and the international schools do a roaring trade.
Lisbon is also known for its increasingly vibrant start-up scene, which further contributes to making this a very cosmopolitan area for expats and locals alike.
Tomar
Tomar, in Central Portugal, can thank a Briton (well, Irishman anyway), the Duke of Wellington, for liberating it from the French 200 years ago, and these days many British expats seek the rural good life in the Portuguese countryside. In the villages around Tomar, expats tend to embrace Portuguese life, making the town more of an occasional meeting place than a permanent expat destination.
While it may feel like the farther reaches of Portugal, you're still only 80 minutes or so from Lisbon Airport, and less than an hour from the Silver Coast.
Caldas de Rainha
Caldas de Rainha is an historic spa city very slightly inland from Portugal's desirable Silver Coast. It has a population of just over 50,000 people, including no shortage of overseas residents.
Transport to other places is often very important to expats. Caldas de Rainha is extremely well connected, being around an hour's drive to Lisbon and its airport. This makes trips to and from the UK very straightforward, and also makes it easy for guests to visit.
Although Caldas de Rainha isn't directly on the coast, the beaches towns of São Martinho do Porto and Foz do Arelho are very close by. Both of these towns are also firmly on the shortlist for people considering a life on the Silver Coast.
There's no shortage of culture in Caldas de Rainha, with beautiful churches and eclectic museums. There's also the particularly stunning Parque Dom Carlos I. It does feel a shame that little is currently made of the city's historic springs, but locals are hopeful that a new complex may be built around them in the future.
The best places to live in Portugal without expats
If you plan on buying a property in Portugal, you don't need to follow the crowd. There are plenty of areas in this fabulous country where you can live a more traditional Portuguese lifestyle.
With around 60,000 Britons estimated to live in Portugal, you're never too far from a fellow Brits when you want some help or advice (or just really fancy speaking English!), but with the majority congregating in expat hotspots, such as the Algarve, Estoril and Cascais, it is easy to avoid living in a Little Britain, too.
Here are three areas in Portugal worth some consideration for those who don't want to hear English as often as Portuguese.
The Western Algarve
The Western Algarve is popular with surfers and travellers, but its distance from Faro airport and lack of other transport links keeps the numbers down. Building regulations also prevent large-scale development here. While there are expats around, particularly near to the town of Aljezur, this is somewhere that feels a world away from the tourists of resorts like Lagos and Albufeira.
Of course, it's not as easy to zip back to the UK via Faro airport, and shopping means markets and small stores rather than the convenient hypermarkets found in central Algarve. It's fair to say, however, that these "downsides" are seen as major plus points by some.
South of the Tagus
While expats from both Britain and the US flock to the up-scale areas of Cascais and Estoril, there's another option within easy reach of Lisbon that new arrivals often ignore.
Towns like Alcochete and Montijo are still accessible (and even commutable) to Lisbon, but feel untouched by city life, tourists and crowds. Alcochete even has a stunning river beach on the banks of the Tagus, overlooking the capital, which is just a 40-minute drive away.
For those who want to be near the city but still off the beaten track, these places are well worth a look. However, please be aware that there are proposals to potentially build a new airport in this region — and that could change everything.
Northern Portugal
Northern Portugal is usually ignored by expats and holiday homeowners. After all, the Costa Verde (Green Coast) is green for a reason: the considerable amount of rain that falls here. This is the part of Portugal least likely to deliver on the country's promise of over 300 sunny days each year.
However, northern Portugal still has much to offer. The summer is usually dry and warm, and while wet, winters are usually relatively mild. Porto is within easy reach and well-served by airlines from across Europe, and property prices are lower than the south and Lisbon. This region is also home to some of Portugal's finest wine, including the popular Vinho Verde – that's sure to be a big plus!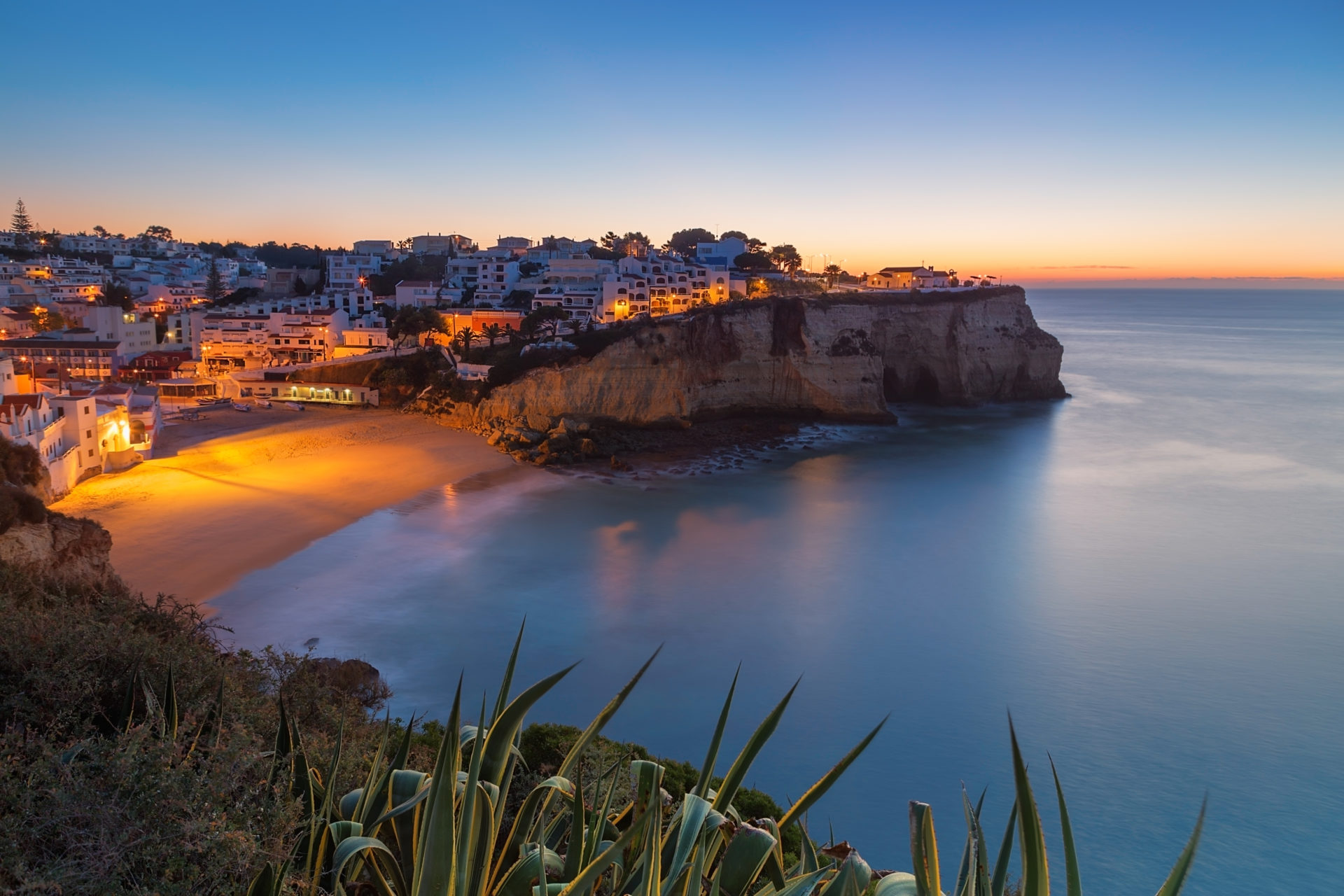 The best places for holiday homes in Portugal
If you're after a holiday home in Portugal, you'll want to choose somewhere easy to get to that also has handy amenities and a very relaxing atmosphere. Thankfully, there are quite a few options that meet these criteria, so we've rounded up some of the best locations for a getaway home in Portugal.
Lagos
Lagos gives off a vibrant, cosmopolitan feel that sets it apart from the rest of Portugal's Algarve. It has a "small city" feel with distinct zones. These include a marina area, a long and breezy surfing zone (Meia Praia), a collection of some of the Algarve's finest cove beaches, and an atmospheric old town. The city boasts a wide range of shops and restaurants and a diverse selection of bars. If you would like to rent out your holiday home in Portugal, you won't struggle to find visitors in this city.
Property: The area around Meia Praia beach is particularly popular, and it's a great location, with lots of developments. There are similar modern developments all around the outskirts of Lagos. Townhouses in the town centre are sought-after and no longer as easy to find. Alternatively, large idyllic detached villas dot the surrounding villages.
Two-bedroom apartments on modern developments start at around €160,000, with some cheaper options in older buildings. City townhouses from €190,000. Villas on the outskirts from €350,000.
Annual hours of sunshine: 3000+
Getting there: Faro airport is about a one-hour drive. Trains run from Faro too. However, it's a hot journey in the summer, taking around 90 minutes.
Portimão
Sitting right on the border of the Central and Western Algarve is the busy city of Portimão. It's a place of contrasts, with a working central zone that's largely off the tourist trail. Then there's the marina area, which forms part of Praia de Rocha, one of the Algarve's most popular tourist resorts. This area has hundreds of bars and restaurants overlooking miles of golden sand. Drinking and dining options range from unpretentious bars to the popular No Solo Agua, an upscale beach club with a pool. Here you can relax on opulent furnishings and order sushi and poké bowls.
Back in the city itself, there are plenty of practical amenities, including one of the Algarve's newest shopping malls. There's also an attractive promenade along the river-front, and lots more restaurants to choose from. There's lots of property to choose from – from rustic townhouses to flashy sea-view apartments around the marina.
Property: Praia de Rocha is quite built-up, and the place to find many sea-view apartments. Some are on modern developments; others are in more established (and usually cheaper) buildings. Portimão itself has an increasing number of modern apartments, and there are villas dotted around the entire region.
Modern apartments around Praia de Rocha from around €175,000. Villas from €350,000. More economical options exist in the city centre.
Annual hours of sunshine: 3000+
Getting there: Portimāo is a simple hour's drive from Faro airport. The train is another option and takes just under 90 minutes.
Albufeira
Albufeira's location is extremely convenient – right in the middle of the Central Algarve, handy for the airport, and well-located for drives up to Lisbon. Many first-time visitors to the Algarve head to Albufeira, and it's also a great place for a holiday home in Portugal.
The area's popularity means there's always something to do. While the vibe is definitely more low-key off-season, there are still plenty of people around. There's a huge selection of beaches and golf courses, and it's easy to find a social life thanks to lots of retirees and overseas residents.
Property: Albufeira is a place of variety, and that applies to the property market. There are modern condominiums, marina apartments, traditional townhouses, and secluded villas with lush gardens and pools. You'll find small resort apartments for €110,000, as well as townhouses from €220,000.
Annual hours of sunshine: 3000+
Getting there: Albufeira is around 45 minutes by car from Faro's international airport.
Faro
Located in Eastern Algarve, but not far from the Central region is Faro. Many people land here when they visit the Algarve, but don't take the time to explore the city itself. This is a shame, because the place has lots to offer.
The city itself is compact and walkable. There's an attractive but relatively low-key marina, a beautiful walled old town, and a series of pedestrianised streets lined with bars and restaurants. Beaches are within easy reach, some by ferry and some by road, including the stunning Ilha de Faro near the airport. Unsurprisingly, transport links are superb, with Faro being the "capital" of the area.
Property: There are lots of modern apartments around the outskirts of Faro, as well as options in the city centre itself. You will also find a surprising number of interesting houses in the surrounding area, including some intriguing renovation projects. You'll find good two-bed apartments from around €150,000 and houses in the surrounding area from €200,000.
Annual hours of sunshine: 3000+
Getting there: Getting to Faro is simplicity itself. The airport is just ten minutes from the city centre. Connections to the rest of the Algarve and Portugal are straightforward too.
Cabanas de Tavira
Many visitors to Portugal's Algarve head West when they arrive at Faro airport. Fans of the East Algarve passionately argue that it's better to go in the other direction! Many of them head for Cabanas, a small resort village conveniently located just a few kilometres east of the charming and authentic city of Tavira. Cabanas combines rustic and modern, with the contemporary waterfront boardwalk backed by charming fishermen's cottages and cobbled streets.
Cabanas is small in size but not in stature. It's a popular second-home destination for Portuguese, Spanish and Dutch families, as well as Brits, so it's a good location if you're looking for an expat community. The summer months deliver a non-stop flow of festivals, concerts, and parties on the stunning island beach. Off-season, Cabanas is quiet but never "closed." Holiday home owners frequently enjoy warm off-season sun and fabulous food and drink – with no crowds or queues.
Property: Many of those who claim to live in Cabanas actually live in Conceicão de Tavira, a kilometre or so uphill. The two villages blend into one. There are plenty of modern apartments and villas on well-appointed condominiums in both. Rustic village houses are sought-after and in short supply in the village itself. Alternatively, there are plenty of villas in nearby hamlets slightly inland. Two-bedroom apartments within ten minutes of the waterfront go from €170,000. Detached villas on the outskirts are from €280,000.
Annual hours of sunshine: 3,000+
Getting there: Faro airport is a 30-minute drive, and trains also run direct from Faro to Conceicão.
Moncarapacho
If you like the thought of the Algarve's dependable sunshine but prefer privacy and seclusion to sun and sea, all you need to do is head a few kilometres inland. Moncarapacho in the Eastern Algarve is a popular choice. It's ideal for a holiday home, thanks to an easy 25-minute drive to Faro airport.
The town has a traditional feel, but there are modern or updated properties for those who prefer that to "rustic". You get a lot of space for your money here, in a laid-back place that feels worlds away from the pressures of modern life. Moncarapacho's regular Sunday market is one of the region's most popular. It sells everything from livestock to bootleg handbags! This is a place where the restauranteurs will learn your name and you'll quickly feel like part of the community.
Property: There's a lot of older property here, but new developments are scattered around too. Sprawling villas with plenty of land are there for the taking if that's what you're after. Two-bedroom apartments in great condition start at just €140,000. New-build modern apartments are around €190,000. There are detached villas with land from €375,000.
Annual hours of sunshine: 3000+
Getting there: Moncarapacho is an easy 25-minute drive from Faro airport.
Lisbon
A vibrant "city by the sea," Lisbon is a place that captures hearts. It's rapidly turning into one of Europe's most popular city break destinations. A holiday home here is both a great bolthole and an attractive investment opportunity for short-term rentals.
Property: There's remains plenty of choice of old and new in Lisbon. In the city centre, you'll find converted apartments in older buildings and the occasional renovation project. Brand new developments are popular in slightly more suburban outlying areas.
Apartments start from around €170,000 in the city centre. It's possible to spend a little less if you head out of town, and you'll still have decent public transport. Modern two-beds in the outskirts cost from €275,000. As with any major city, the sky's the limit for luxury properties in upscale areas.
Annual hours of sunshine: 2800
Getting there: Flights to Lisbon from the UK take around 2.5hours. On arrival, the metro delivers you into the city centre within 20 minutes.
Caldas de Rainha
Portugal's Silver Coast is a popular choice for those who want a more authentic alternative to the Algarve. There's an expat community here, but it's much more low key. Caldas de Rainha is a particularly appealing place for a holiday home in Portugal. It's only a one-hour drive from Lisbon airport, which makes quick or impulsive weekend tips perfectly feasible.
Caldas (as the locals call it) doesn't feel like a resort, despite offering green spaces, hot springs, and beaches just 10km down the road. Great food is inexpensive and there's a well-stocked farmer's market. This is true bolthole territory for those seeking a calm holiday home location.
Property: Caldas de Rainha is a place where your holiday home will probably be a villa. Detached modern villas with modern facilities and three or four bedrooms start at around €250,000. Those wanting to spend less will find apartments and more traditional villas from just €90,000.
Annual hours of sunshine: 2800
Getting here: Lisbon is the nearest airport to Caldas de Rainha, a drive of around 60 minutes.
Aveiro
Aveiro, often seen as the most northern part of Portugal's Silver Coast, is a quirky and intriguing city. The city's canal network is dotted with brightly coloured boats, once used for seaweed harvesting. A system of lagoons feeds the canals, and stunning beaches are just a stone's throw away.
Although Aveiro is relatively far north, it still enjoys a mild climate all year-round. If the heat of the Algarve is sometimes too much, you could find this area a more sensible option for a holiday home in Portugal. As a busy working city, amenities abound, and the local university adds vibrancy.
Property: As part of central Portugal, housing options are rather exciting, especially for those on a smaller budget. There are plenty of rustic options and renovation projects. Modern apartments are available from €125,000, while houses start from €150,000.
Annual hours of sunshine: 2500+
Getting here: Aveiro is easy to reach from Porto airport, with the drive taking just under one hour.
Funchal
Madeira's thoroughly shaken off its once-fusty image and emerged as a desirable island destination. With a climate described as "eternal spring," owning a holiday home here is your best chance of having access to year-round sunshine.
Funchal is the island's capital, and within easy reach of the island's airport. The city is compact and walkable, and dotted with green spaces. Thanks to the very steep hills, this is a place where a simple walk to the shops feels like healthy living. If you add in a trip to Funchal's incredible fresh food market, you will truly feel that you're living the good life!
It's worth noting that an influx of cruise ship passengers sometimes makes the city feel busy, but they tend to leave by mid-afternoon, returning Funchal to its usual state of sophisticated serenity.
Property: Like many places in mainland Portugal, Madeira gives you a choice of traditional homes, often already modernised inside, and contemporary new builds. Alternatively, you can head a few kilometres out of town for detached villas. Two-bedroom apartments cost from around €150,000. Great villas can be bought from €350,000. There are also plenty of low-cost renovation and recovery projects for the taking.
Annual hours of sunshine: 2400+
Getting there: With a flight of around 3.5 hours, Funchal is further from the UK than mainland Europe. However, on arrival, a transfer to the city centre takes just 20 minutes.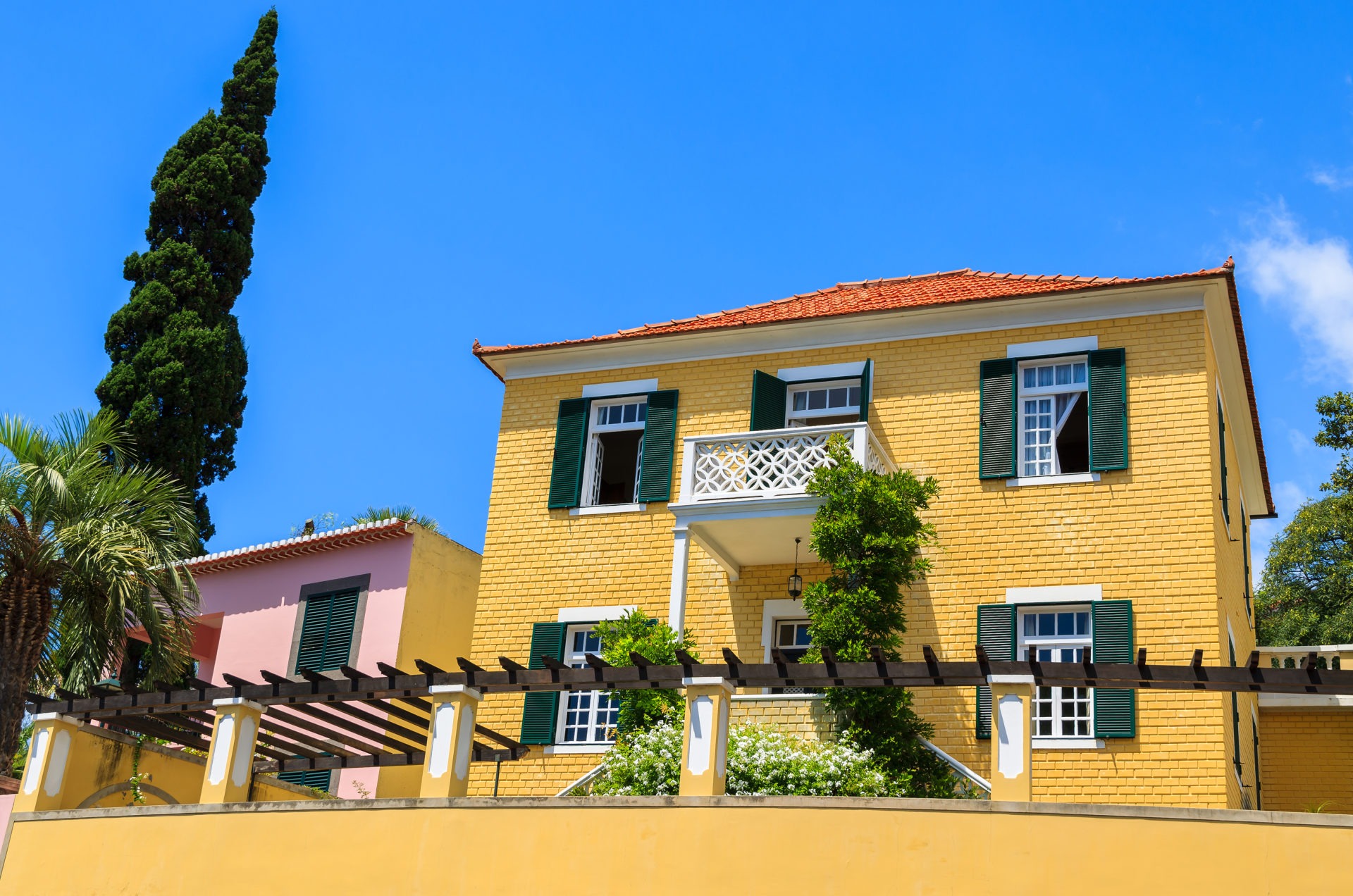 The best places to invest in Portugal
In the wake of the financial crisis, investing in property in Portugal felt a little risky. However, after a solid run of good news and positive statistics, now it looks like simple common sense — barely a week goes by without a news story emphasising the strength of the Portuguese property market!
Thanks to Portugal's Golden Visa programme and the country's favourable tax regimes, the country is firmly on the radar of those with an eye for a sensible and solid property asset. So, if you're looking to invest in Portugal, where should you begin your search?
Lisbon
Lisbon, Portugal's capital, is thriving, particularly among those in the business and technology sector. The presence of many start-ups and tech giants, as well as the many conferences held through the year, brings tens of thousands of businesspeople to Lisbon, and the result is a burgeoning culture of innovation and development in the city. This all means that Lisbon is a city that's on the up.
When it comes to property investment, there are loads of choices around Lisbon. These range from new developments in previously overlooked parts of the inner-city, to central apartments that are in serious demand from both long- and short-term tenants. Investors looking for something a little different can even find opportunities with student accommodation.
Lisbon's popularity shows no sign of waning, and people expect property values to continue to grow.
Madeira
If you fancy something a little different, why not take a look at the island of Madeira? Over the past few years, this location has shown a very high rate of property value increase. However, there are still bargains to be had.
Located further south than Portugal but not as far south as Tenerife, the island has a climate often described as "perpetual spring." It has shaken off a reputation as a fusty destination for cruise passengers, and now has much to offer people of all ages.
It also has a quite stunning infrastructure including an airport on stilts! Cristiano Ronaldo comes from here, and they named the airport after him, but try not to hold that against it. Flights from the UK are frequent and take three to four hours.
The Algarve
The sunny Algarve is hardly an original suggestion, but it's an area of Portugal that's constantly in demand. The region is buzzing in the summer, with a season that seems to get a little longer every year.
Property values in the Algarve have increased since the financial crisis and the "fire sale" bargains of the post-crisis Portugal are long gone. However, there are still developments around that played a part in an oversupply six or seven years ago. They're back in demand again, starting to come alive, and seem like an increasingly safe investment.
The best coastal towns in Portugal
If you're in the market for a place in Portugal and have settled on a life by the sea, you're spoiled for choice. Here's a selection of towns where you may wish to start your search.
They're not all in the Algarve, and they're not all big resort towns. Some resort towns in Portugal change dramatically between summer and winter, so here we include places that maintain a sense of life and atmosphere outside of peak season too.
Ferragudo
We begin in the Western Algarve in a beautiful seaside town called Ferragudo, with a permanent population of only around 2,000 people. Although this makes for a sleepy village atmosphere most of the year, you're just minutes away from Portimão's thriving marina (by car or boat trip). The endless sands of Praia da Rocha are right next door, and the amenities, coves and golf courses of other tourist destinations such as Lagoa and Carvoiero are also in easy reach. This makes for a perfect mix. There's an overriding feeling of serenity all year round – but the action is never far.
Lagos
Windswept Lagos is an entirely different proposition. A popular destination for surfers and seafarers, Lagos is busy enough year-round to keep boredom at bay, and positively vibrant during the warmer months. The town is popular with expats, but not over-run with them. You'll also find a huge variety of beaches, from the windy surfing paradise of Meia Praia, to a stunning selection of sheltered coves further west of the town.
Cascais
Pricey by Portuguese standards but affordable when compared with elsewhere in Europe, Cascais attracts the global jet-set, yet somehow maintains a down-to-earth feel. The town beaches are stunning (if rather busy in summer), and the promenade walk between Cascais and neighbouring Estoril is a daily "must do" for locals. Cascais is both a suburb of Lisbon and a beach destination in its own right. Portugal's capital is just 30 minutes away in one direction, with cliffs, surfing and solitude if you head the other way.
Peniche
A little further north, Peniche is a town well-known to surfers for some record-breaking waves. It's also very appealing to those searching for a life by the sea somewhere a little more off the regular tourist trail. With a population of just under 30,000 people, Peniche has plenty to offer in terms of vibrancy and facilities. The town is surrounded by the sea, and there are offshore islands to explore for anyone searching true solitude.
Tavira
Tavira, situated to the east of Faro airport in Portugal's Algarve, isn't a beach town in the traditional sense with a beachfront. Instead, you need to travel to Tavira's beautiful island beach via a five-minute ride on a ferry that runs all year round. This creates a place where you have the best of both worlds – a working town with a beach right on its doorstep. The area is hugely popular with expats and locals alike, and smaller neighbouring villages including Santa Luzia and Cabanas provide an alternative to life in the town itself.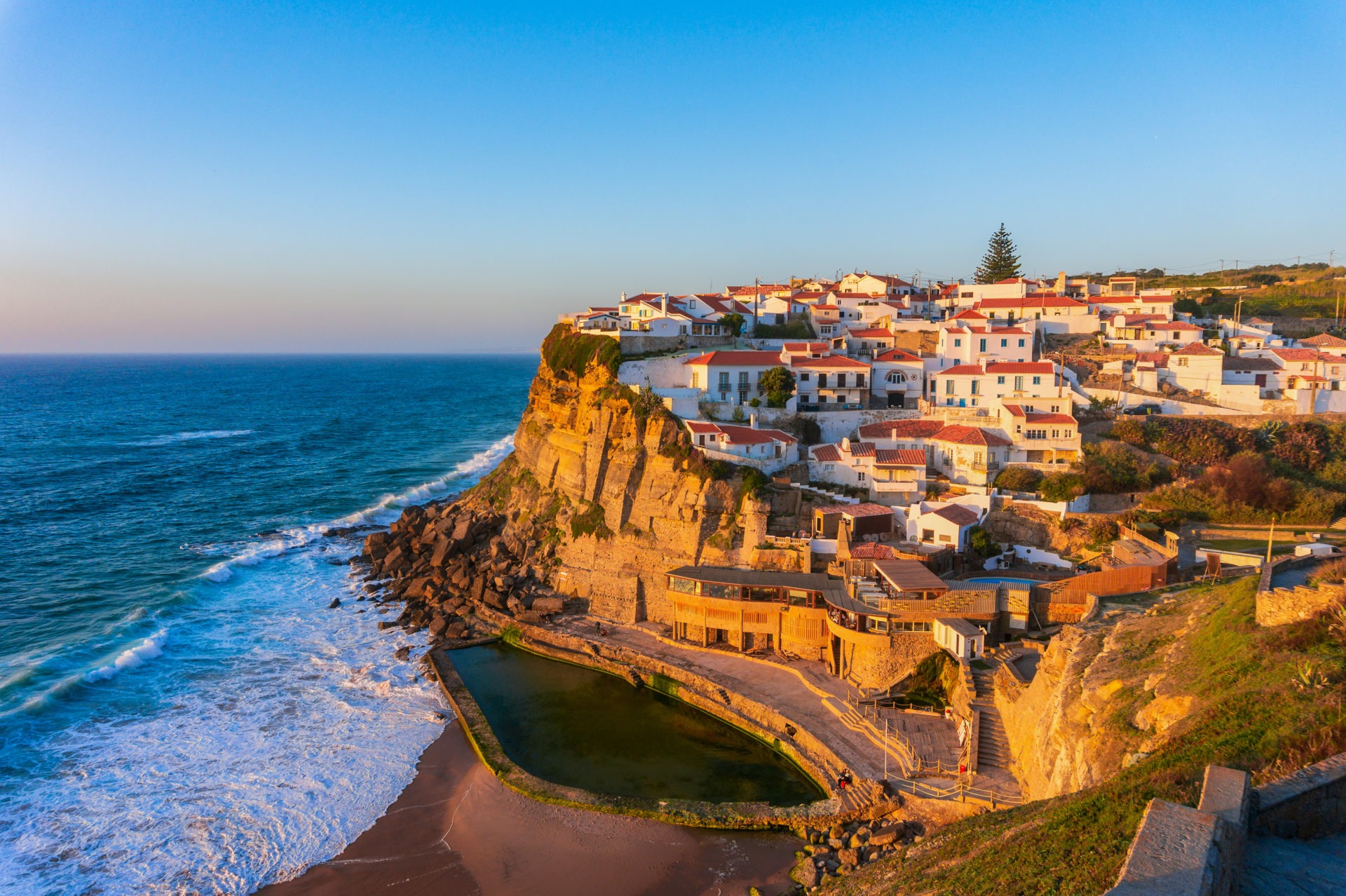 The best places to retire in Portugal's Algarve region
Planning to spend your retirement in the Algarve? You won't be alone. It's rapidly becoming one of the world's favourite retirement hotspots.
Many people, from Britain and beyond, make plans to enjoy their retirement in the Algarve. It may sound clichéd to say an area has it all, but Portugal's best-known region truly does. There's a year-round sunny climate and a host of attractions and amenities – covering everything from sports to shopping. The infrastructure is well established, and transport links are frequent and reliable. Best of all, there's already a welcoming community of overseas residents to join.
You can also experience some of the wider benefits Portugal offers as a country for retirees. It has brought in tax incentives, environmental controls, hospitals and travel improvements that make it all a lovely places for a healthy and energetic retirement.
You don't have to compromise if you choose to take your retirement in the Algarve. You can pick an area that most appeals to you, and still be within easy reach of everything else on offer. The towns listed below all provide a great jumping-off point.
Lagos
Located towards the far west of the Algarve, Lagos is perhaps the most cosmopolitan town in the area. If retirement in the Algarve, to you, means a state-of-the-art marina apartment with a boat outside, Lagos can deliver. On the other hand, if you're all about a bohemian lifestyle in a rustic central townhouse, that's also an option.
You have the same variety when it comes to beaches, with both sparkling coves and wide, windy expanses of sand. Lagos is a popular destination for tourists from all over the world, and it has a level of facilities to match the demand.
Property here is hugely varied. Like many Algarve towns, there's a mix of traditional town centre homes and modern apartment developments. You'll also find plenty of detached villas in the surrounding area.
Property prices: There are options for all budgets in Lagos. There's a huge range of apartments, with older homes from around €125,000 and new builds from around €200,000. Villas start at €275,000.
Getting there: Faro airport is one hour away on the motorway. Lagos is also at the far end of the Algarve train line.
Tavira
The small East Algarve city of Tavira is increasingly popular with international residents. However, it's never lost its authentic Portuguese feel.
Tavira is packed with history. It's a place where you can get lost in mazes of cobbled streets and discover a new church or interesting ruin on every wander. There's an award-winning island beach just minutes away. You'll also be pleased to find plenty of modern amenities, including a large mall, to contrast with the traditional old town.
The mix of ancient and modern is relevant to the property market too. The town centre has plenty of traditional townhouses and rustic renovation projects on offer. Alternatively, there are lots of modern developments on the outskirts.
Property prices: Small apartments from around €120,000. Villas from €240,000.
Getting there: Tavira is 40 minutes from Faro airport by road. You can also get to Faro by train.
Olhão
Olhão is a rather less obvious choice for retirement in the Algarve. At heart, Olhão is an authentic, working Portuguese town – not an expat hotspot. If you want to truly integrate and enjoy Portuguese life, Olhão is a great place to be.
Famous for its huge annual shellfish festival, Olhão is a hub for fishing. It's also a great place for boating and other water sports. Some of Portugal's most stunning island beaches are just off the coast, accessible by ferries and water taxis.
There's plenty of traditional property here, but more modern options are springing up too. These include a high-profile marina development at the western end of the waterfront.
Property prices: Apartments start at around €80,000 and there are some interesting renovation townhouses for as little as €100,000. A €200,000 budget adds options, including detached villas.
Getting there: Olhão is only 20 mins from Faro, by both road and rail.
Vilamoura
If an active retirement in the Algarve is what you're looking for, Vilamoura is the perfect place. Purpose-built as a leisure destination, it's one of the largest such resorts in Europe.
You can cycle around the huge network of paths, take a leisurely walk around the marina, or make a beeline for any one of the world-class golf clubs in the area. Vilamoura is ideal for an active lifestyle, regardless of what "active" specifically means to you.
Unsurprisingly, Vilamoura excels when it comes to other facilities too. There are dozens of bars and restaurants – ranging from rustic Portuguese to "high end" international. There's no shortage of shops either. Vilamoura's location half-way between Faro and Albuferia also places the Algarve's largest malls within very easy reach.
Property prices: There are small apartments from about €125,000. Villas start at around €275,000 and go right up to high prices, for those that can afford them!
Getting there: Vilamoura is an easy 30-minute drive from Faro airport.
Carvoeiro
Carvoeiro's picture-postcard cove beach exactly matches what many people expect the Algarve to look like. The town ticks all the boxes when it comes to retirement in the Algarve, too.
There's an established community of overseas residents here, with plenty of retirees from Holland and Germany, as well as those from the UK. The attractions of the area are clear: some of the Algarve's most stunning rocky coastline, fabulous sea-view golf courses, and a huge range of homes on offer. Property ranges from small town-centre apartments to gated villas with bags of privacy.
If you enjoy diving and snorkelling, you'll find some fabulous spots along this part of the coast. There are cave and grotto networks to discover, and even a snorkelling trail at nearby Praia de Marinha.
Property prices: Apartments from around €175,000. Villas and houses from €275,000.
Getting there: Faro airport is 45 minutes away via the A22 toll road.
The best small towns in Portugal's Algarve region
Living in a small town in the Algarve provides a great combination of quiet relaxation, convenience and summertime liveliness. As the region is compact, you are never very far from a larger town anyway, so you never need feel isolated.
The following five Algarve towns vary in size, with some little more than villages in the winter but with numbers swelling dramatically in the summer. Each has a community of both international residents and locals, at least a few shops and restaurants, and gorgeous scenery on all sides: all the essentials for a happy and hassle-free life here.
Ferragudo
Although Ferragudo, in the Western Algarve, has a small expat population, it remains undiscovered by most tourists, despite its location at the mouth of Portimão harbour giving stunning views and picture-postcard beaches.
While the town is big enough for its own shops, banks and restaurants, this truly is a best of both worlds option, because it's just a short drive over a bridge to the small city of Portimão and the buzzing beach resort of Praia da Rocha. During the summer months, you can choose whether to head over to the action and or stay the quiet side of the marina and enjoy the beach.
Cabanas de Tavira
Cabanas de Tavira is a town with a growing reputation among expats and tourists alike. Although holiday home owners and regular visitors keep the place ticking over all year round, in the summer months, the place really comes alive.
The town itself is a picturesque maze of cobbled streets, and life is centred around a modern boardwalk, backed by shops, bars and restaurants. The Ria Formosa provides the view, and there's an island beach just minutes away by boat.
While there's enough in the town to prevent anyone needing to leave too often, those wanting a little more life and choice only need visit Tavira – no more than five minutes away by road or train.
Vila Real de Santo Antonio
Vila Real de Santo Antonio (VRSA) sits right on Portugal's border with Spain. Its downtown area is based on a grid system and centred around a large square. Just a block south lies the Guadiana river, with the Spanish border town of Ayamonte beyond. It's possible to travel between the towns by ferry, making a quick international trip for a tapas lunch an easy indulgence for residents. VRSA has an atmosphere of its own thanks to its frontier location and stays lively all year around.
Burgau
Burgau is at the other end of the Algarve from Spain, but still within an hour's drive of Faro airport. Like Cabanas, it's a seasonal resort region where the population expands significantly in the summer. Also, like Cabanas, it benefits from larger towns right on the doorstep. Praia da Luz is right next door (walkable via the clifftops), and Lagos is just a little further.
There's plenty to keep you in town, however, including a beautiful cove beach which is a fabulous suntrap, and a handful of local restaurants and shops. It might be an option for a retiree or long-distance worker who can stay here in the winter enjoying that amazing beach and the relative warmth compared to the UK, then consider letting the property in the summer.
Lagoa
Lagoa is a sprawling town that acts as a hub for various cove beaches, including Benagil and Praia de Marinha. This is well-established expat territory – hardly surprising when one considers the quality of the beaches here, which have attracted visitors for generations. This region is picture-postcard Algarve, complete with steep hills and coves.
While Lagoa lacks a true town centre feel, what you get in return is a wide choice of villas with plenty of privacy, and easy access to all the Algarve's tourist facilities, from water parks to golf courses.
What type of property should you buy?
There's a huge variety of different types of property in Portugal. Do you want modern or traditional? Town or country? It's crucial to take plenty of time to review your options and think about what will meet your needs when you move to Portugal.
When you're thinking about the type of property you might like to purchase, we recommend you sit down and come up with a specification so you can narrow down what you need to look for. Below, we've come up with a quick question checklist to get you started.
Size and style
Is there a certain type of property that you see yourself living in?
What are your size requirements? How many people are moving you'll need to accommodate? Will you need space for guests?
Do you have a preference for a new or old property? Are you happy to handle repairs or renovations if its an aged property?
Features and other needs
Are there any features you want? A terrace? Lots of parking? A garden or pool?
Do you need a property you can let out or host B&B guests?
What kind of location do you prefer? Does it need fantastic views?
Is there any other feature you need to get your dream property?
Budget
If you have an area in mind, what type of property suits your budget?
Do you need to adjust your requirements to fit within your budget?
Next, we'll look at the choices of property in Portugal. There are five main types:
A sunshine villa
Generally, a white-washed villa is what most people think about when they imagine their new life in Portugal. A villa will usually be quite modern, with its own private pool and garden. These can be found everywhere, although they are less likely to be right in the middle of towns or cities.
A trendy townhouse
Of all the types of property in Portugal, a townhouse should be your top pick if you're looking for something close to the action. You'll usually find these homes provide you with lots of room, and this generally includes roof terraces and balconies. However, townhouses typically offer you less privacy than a villa. They are generally found in semi-detached or terraced format. They often cost less than a villa and can give you more of a community feel.
A coastal apartment
Apartments in developments are a popular choice in Portugal, especially with those buying a holiday home or an investment property. They come in all shapes and sizes, and often have access to a shared pool and gardens. Furthermore, you'll sometimes find extra facilities like gyms and children's play areas.
It's worth knowing that living in one of these apartments in a popular tourist location may mean you end up fairly alone during the off-season period, with many of these developments practically empty. However, this can appeal to some people!
A resort property
Living on a resort is different to living in a simple apartment development. This is due to the host of serviced facilities resorts typically provide, in addition to shared access to a pool and garden. Also, you'll often find you're sharing these facilities with tourists, rather than residents.
There is a broad spectrum of resort properties available in Portugal, from a golf villa in one of the prestigious golfing resorts, to a studio apartment on an all-inclusive complex. Once again, this option is most popular with those buying a holiday home or an investment property.
A rustic choice
A rustic property could mean a traditional house in the middle of a town or city, or a sprawling quinta in the hills of the country. While these homes often appeal to expats, it's important to consider the maintenance and upkeep cost of a property like this. First, you should consider if you're truly up for a project! If you're willing to pay the money and put the work in somewhere "off-grid," this kind of property could be perfect for you.
Remember: You can use our search tool to discover many amazing properties for sale in Portugal, bringing you one step closer to your dream home abroad!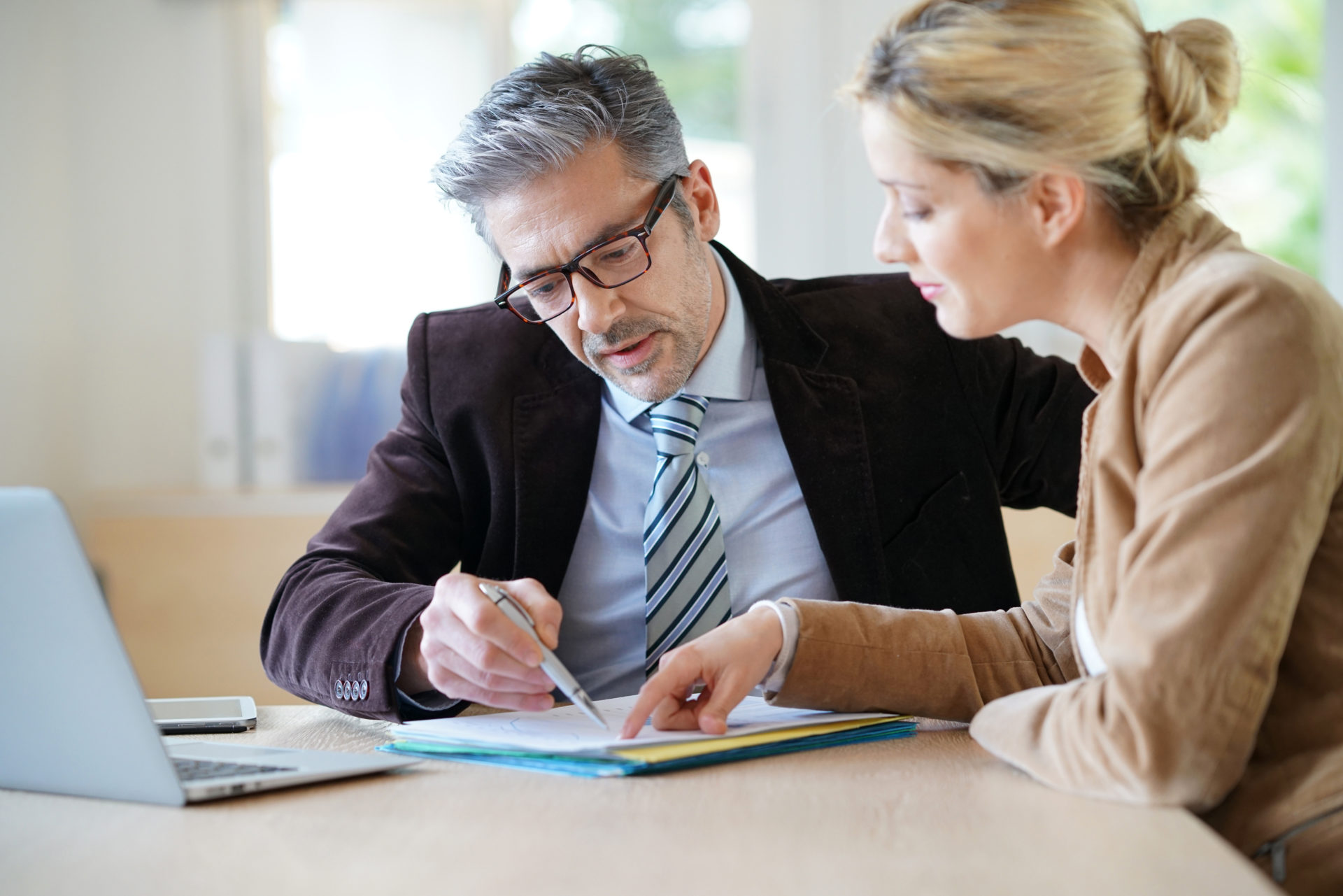 Hiring a professional team for your move to Portugal
If you've ever moved home in the UK, you'll know it can be complicated and drawn out. Well, add in some unfamiliarity to an equally complex process in Portugal, and things can seem quite intimidating with no help. That's why you need a competent team of property professionals to guide you.
We recommend that you hire the services of an estate agent, solicitor, currency specialist, and, if necessary, an independent financial adviser at an early stage. We'll take you through the steps to hire each one in this section.
Choosing the right estate agent in Portugal
Finding the right estate agent in Portugal makes a huge difference when you're searching for your dream home. A good agent will help to make the buying process stress-free. They will also ensure you make the best of the time you spend in the country on a viewing trip.
As such, you should make certain that the agent you choose is legal and reliable. You want personalised help with buying in Portugal, so your agent should be eager to service your needs. They also need to understand exactly what type of property you want.
In terms of qualities, you'll want an agent who:
is proactive and offers a good service
answers questions promptly – send them a brief before you go out and see how quickly they respond
understands the market and the politics and planning in making things happen
An excellent agent will also help you settle in, suggesting a local doctor, school and whatever else you need.
Checking credentials
In contrast to the UK, the real estate industry in Portugal is heavily regulated. All estate agents in the country must train for their profession. Moreover, they must also be registered with the government, and display an official Associacao de Mediadores Imobiliarios (AMI) licence number on their premises.
If you need to check out the credentials of an estate agency in Portugal, you can contact the Instituto da Construcao e do Imobiliario. As well as being able to check for AMI registration, you have an avenue of complaint and escalation if problems arise.
While this registration is mandatory in Portugal, it doesn't guarantee there aren't rogue players operating outside the law. It's therefore important to ensure that your estate agent is legal and correctly registered. In particular, you may come across "cowboy" agents in tourist areas. Mistakenly dealing with such people can prove stressful and costly.
For added security, you may also wish to find an agent who is a member of an international body, such as the European Federation of Estate Agents.
Portugal estate agency fees
When it comes to agency fees, there are no specific laws in Portugal. However, general commission tends to be between 5–10%. Although this is technically covered by the vendor, the fee is usually reflected in the price. For example, if the seller's commission will work out at around £3,000, they will probably put their house on the market for an extra £3,000 to cover it. It is advisable to check any extra fees or charges that you may have to pay before you put in an offer.
The level of help you can expect from your agent will vary based on the area you're in. If you are looking in popular expat areas such as the Algarve, Cascais, or the Silver Coast, agencies will be well used to dealing with expat buyers. They will probably all speak English. However, in more off-the-beaten-track areas such as the Minho, you may find a Portuguese interpreter all but essential.
Searching online
You might assume that finding the right estate agent in Portugal involves nothing more than a Google search. However, this isn't necessarily the case. While Portugal is an increasingly tech-savvy country, some agencies aren't that tech-savvy. This can apply both to maintaining their web presence and to keeping their online property listings up to date.
Furthermore, it's important to remember that English isn't Portugal's first language. Searching online in English will no doubt reveal estate agencies that regularly help expats. However, it's unwise to assume you'll find every possible option from the comfort of your laptop screen. If you're looking in an area that's less populated with English-speakers, this is especially relevant. Nothing that really compares to searching "on the ground" in Portugal. It's definitely worth a tour around local agents when you're in the country.
Fortunately, the Portugal Property Guide can help you find an agent (as well as a good solicitor, currency expert and independent financial adviser). We've worked with a select group of very capable agents for many years, and we can put you in touch with them — simply email us at portugal@propertyguides.com or call us on 020 7898 0549.
Choosing a solicitor in Portugal
Choosing the right solicitor in Portugal is crucial when buying a property there. Investing in the services of an independent, English-speaking solicitor is extremely important for such a significant transaction: they'll be used to helping expats, while also having local language skills and local knowledge. This should mean you find everything less intimidating – especially given differences in language and local customs.
You should expect them to oversee the entire purchase process. In addition, they can advise you on vital tax and inheritance issues.
Always employ your own solicitor in Portugal
The golden rule of all business dealings in Portugal (or anywhere else, for that matter) is to always ensure that you have a solicitor working entirely in your interests.
However, your estate agent may try to make things easier for you by recommending their own "partner" solicitor. This doesn't necessarily indicate that anything underhand is going on. However, it does mean the solicitor in question will have conflicting loyalties. Instead, get recommendations and find your own solicitor independently. That way, you can ensure they are working for you only.
We can introduce you to a trusted lawyer who have successfully and efficiently dealt with hundreds of our readers in the past. Each partner is hand picked, vetted and reviewed so you can be sure you're in safe hands. Get introduced to a laywer today.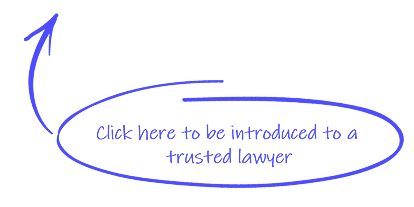 Get an idea of costs up front
It's also crucial to remember that business dealings can feel unusually casual in Portugal. This is just part of the local culture. If you're used to a more "Northern European" way of doing things, the vagueness can prove hard to get used to. One thing you mustn't allow any doubt on is what you will pay for services. Therefore, you must find this out up front and get a quote in writing.
The good thing about this relaxed attitude is that it often works at both ends of the transaction. So, don't be too surprised if your solicitor takes a while to bill you.
Deposits and fees
In Portugal, you generally need to pay a holding deposit very soon after having an offer accepted on a property. This is typically around €6000–€10,000 and held by your solicitor. As such, it's a good idea to have a chosen solicitor in mind when you start house hunting.
Next, it's down to the solicitor to check all of the details of the property and paperwork before you proceed to the contrato de promessa de compra e venda (promissory contract) stage. At this point, you'll usually need to increase your deposit to 30% of the total purchase price.
Independent solicitor fees can vary. However, you can typically count on handing over between 1–3% of the purchase price. This depends on both the property and the solicitor's firm. Sometimes there's a minimum charge. As previously mentioned, getting a quote up-front is the best strategy.
Know the difference between a solicitor and notary
One important thing to remember is the difference between your solicitor in Portugal, who's employed by you alone to protect your interests, and a notary. Portuguese notaries are legally trained, and their role is compulsory in any property transaction in Portugal. However, they officially act for the government, and not for either the buyer or vendor.
The role of a notary is to oversee and rubber-stamp the paperwork in a property transaction. In addition, they check all necessary taxes are paid, and register the property with the Portuguese Land Registry. You can find a notary on the European Directory of Notaries if need be.
When you purchase a property in Portugal, all documents must be signed in the presence of a notary for them to be legally binding. The notary is usually involved from the signing of the initial contrato de promessa de compra e venda until the point of completion and the signing of the escritura de compra e venda (final contract).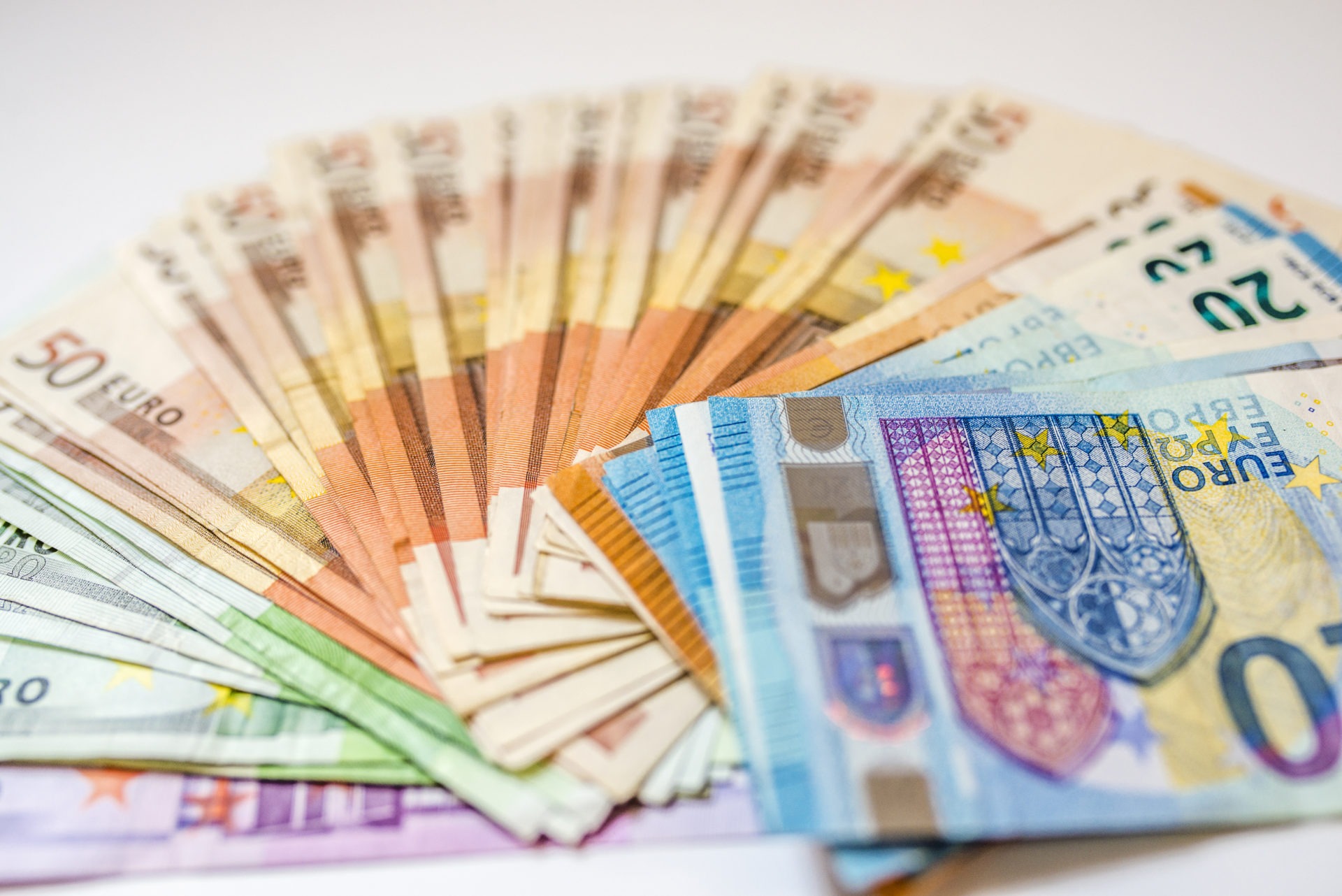 Choosing a currency specialist
Your team of property professionals will help you through many crucial stages of buying a home in Portugal. While your estate agent will guide you around the market, your solicitor will oversee the process, and a financial adviser will provide advice on the best way to manage your finances, it's the role of your currency specialist to protect you from currency risk.
As you will need to buy in euros, you will probably be aware that the conversion rate is constantly moving. This means that any funds you transfer can end up costing you more, potentially increasing the amount you pay for your property. For example, a drop of 1% in the pound can shift the price of a €150,000 home by more than £1,000, so a jump of several percent could add a substantial amount.
Your currency specialist will help you to secure a forward contract — an agreement that fixes the exchange rate of your transfer for a year, with no extra costs. Our trusted partner, Smart Currency Exchange specialises in this type of arrangement to ensure you get maximum value from a property purchase. Take a look at their Property Buyer's Guide to Currency to find out more.
Choosing an independent financial adviser
As you get serious about buying a property in Portugal, you will need to begin planning your finances to pay for your new home, and an independent financial adviser will be able to offer you impartial guidance, as well as helping you to reduce the costs of the buying process.
Here at Property Guides, we have worked with a network of independent financial advisers who've got extensive experience in the overseas property market. They can also assist with financial issues like pensions (including QROPS), taxation, and wills. Contact us at info@propertyguides.com or on 020 7898 0549 and we can put you in touch with them.
If you aren't buying your property with cash, you may need to speak with a mortgage adviser to evaluate your options for financing the deal, as well as necessities like life insurance. Our guide to getting a mortgage for a Portuguese property is worth a read if you need to go down this route.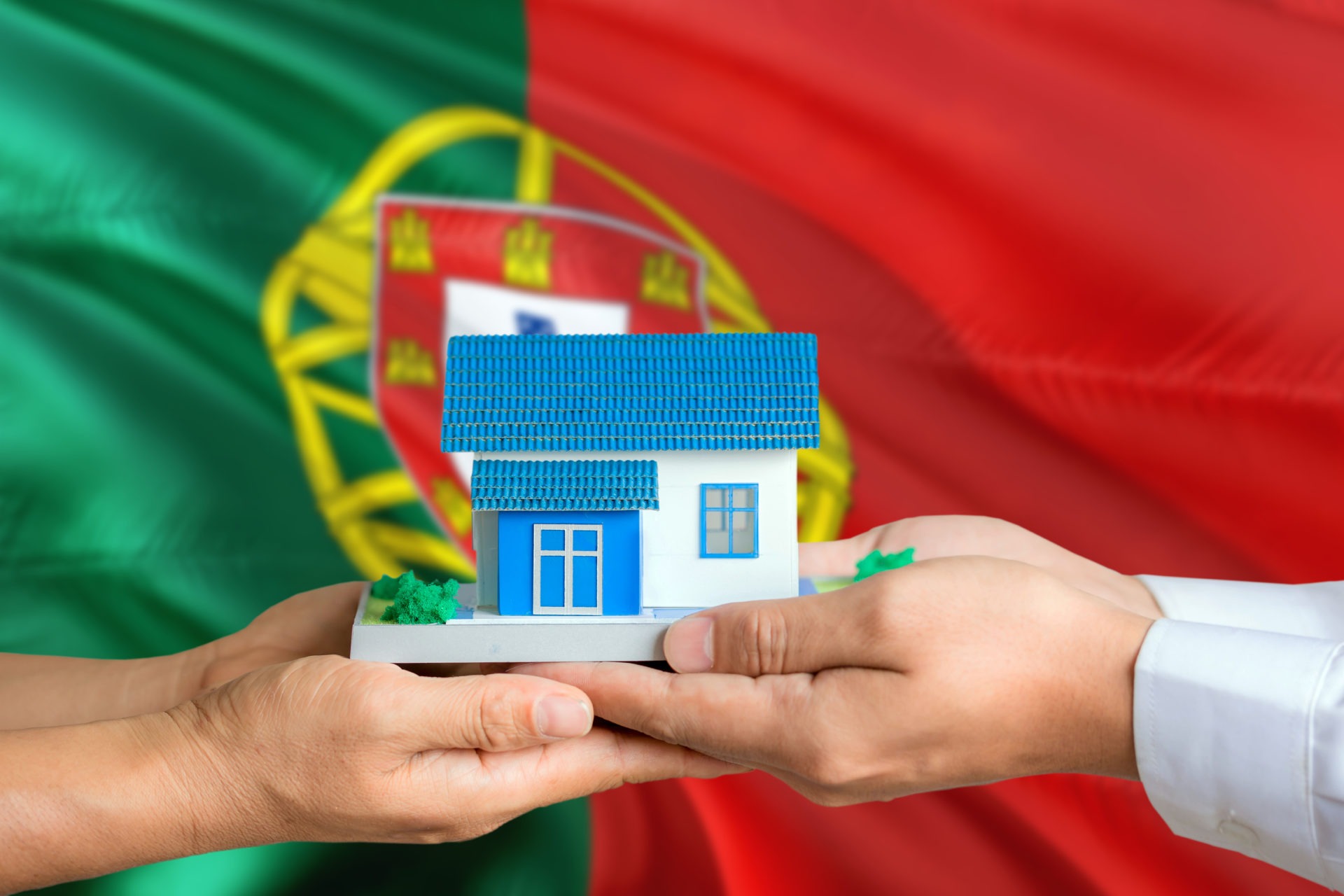 Planning your finances to buy property in Portugal
Whether you're moving to Portugal full-time or buying a holiday home, there are many things you must consider. One of the most important things to plan for is how you will pay for your property — especially how much you can afford to spend and how you are going to finance the deal. You will also need to understand the impact currency fluctuations might have on your purchase, as well as budgeting for how much you will need to spend on top of the actual property price.
You can take a look at our range of Portuguese property finance guides that will take you through the key stages of the financial planning. However, we've included an overview of the main points you need to consider before you make your offer below.
You may well be considering a variety of ways to finance your property purchase abroad. However, before you make any decisions it's a good idea to decide on a firm budget. Furthermore, it's important to remember that this budget must take into account more than just the purchase price.
There are a number of other costs that will arise — there's often more than you might initially realise. A good general rule is to assume you will need to spend another 8–10% on top of the purchase price. Being aware of this can make the difference between making a successful purchase and falling in love with a property you cannot realistically afford.
Some of the hidden costs of buying in Portugal include:
Estate agent's commission: This can be anywhere between 5–10% of the property price. This is, technically, covered by the vendor, but you may an inflated asking price to reflect the fact a fee is being paid to the estate agent.
Transfer Tax (IMT): A property tax that is based on several factors, including price, location, and whether it's your primary residence. Rates start low for rural, low cost homes and run higher for high-value urban houses.
Stamp Duty (Imposto do Selo): Like in the UK, you must pay Stamp Duty. This is typically 0.4–0.8% of the property price, depending on the property type and value.
Wealth tax: There's an extra 0.7% tax on properties over €600,000 and 1% on properties over €1 million. However, this is an individual allowance, so married couples would only start to pay on a jointly owned home with a value of €1.2 million.
VAT (IVA): New-build homes will have an IVA of 23%. This should be included in the purchase price but do double-check!
Notary and land registry fees: The mandatory services of a notary will usually cost between 1.5–2% of the property price.
Independent solicitor costs: The services of a solicitor will likely cost between 1–3% of the purchase price.
Property survey costs: While they're not common in Portugal, a property survey should not cost more than €1,000 if you want one carried out.
Overseas money transfers: Transferring funds into Portugal to pay for your property will add to the cost of your home purchase. Use a currency specialist to get the best deal possible.
Post-purchase costs: Think about the funds needed after your move, which could include local property taxes, maintenance costs, travel costs, utilities, removals costs, and the cost of living in France.
Buying a home for cash
If you're fortunate enough to have enough cash to buy a Portuguese property outright, you have lots of options for organising your finances in Portugal. While it may seem to make sense just to make a cash purchase, it's worth seeking advice from an independent financial adviser. With interests rates low at the time of writing, you could be better off taking out a mortgage anyway if you can make your money work harder for you in other ways.
Not sure if you have the necessary funds available? Calculate the gross amount of money you have access to for your property purchase. Think about all elements: cash, savings, items you can sell, pension drawdown, investments you can cash in. You could also increase your purchasing power by buying with your family.
While Portuguese nationals can often source a mortgage of up to 85% of a property purchase price, overseas buyers can usually obtain a loan-to-value of between 75–80%. This means you're likely to require a deposit in the region of 25% or more. You can't get around this by moving to Portugal and renting — you need full Portuguese citizenship for a higher loan-to-value, not just residency.
Generally speaking, when calculating mortgage affordability in Portugal, lenders generally like to ensure that your existing financial commitments and your new mortgage payments add up to less than 35% of your net income, or 40% of your gross income. This does mean that you don't necessarily need to be free of existing mortgages, but you will stand a better chance of qualifying if you have a straightforward financial situation and clear proof of disposable income.
In Portugal, 25-year mortgage terms are common, although longer terms of 30 ranging up to 70 years are possible from some lenders. Usually, you must pay your mortgage by the age of 70 or 80.
To apply for a mortgage, you'll need a Portuguese fiscal number (Número de Identificação Fiscal), which you can obtain from your closest finanças, usually located in your local townhall. You'll need to have the following documents:
Bank statements from the past year
Income tax declaration for the past two years
Proof of income for the past six months
List of mortgage loans already held
Statement of your assets and liabilities, confirmed by an account
Copy of your passport
Another option is to obtain a mortgage from a UK lender. This may give you the option of using an existing property as security instead of using up cash you have available. One benefit of doing this is that your loan will be in pounds, ensuring your repayments aren't subject to currency fluctuation.
We advise you to get guidance from your estate agent and independent financial adviser on whether a mortgage is necessary. You should also speak to lenders to see what products are available. Read our guide to getting a mortgage for a Portuguese property for in-depth information.
It's incredibly important to assess any tax implications of your residential status and ensure you are paying tax correctly. After all, you don't want to end up paying tax in both Portugal and the UK! Similarly, failing to pay in either region could result in heavy fines.
You will need to ensure you are aware about all the HMRC regulations that may affect you. Plus, other areas such as inheritance tax could have an impact on your plans. Speaking to a trusted independent financial adviser will ensure you understand exactly what you need to do, and help you ensure you don't forget anything.
Thinking about your finances after your move
Your finances in Portugal will continue to be very important throughout the property purchase process, when you first move there, and beyond. There is a lot to think about, from drawing your pension to the implications of letting your property should you wish. You will want to make sure you know exactly how much money you need to pay your mortgage and all of your other bills and regular payments.
It makes sense to do some detailed research into the cost of living in Portugal and how it compares to the UK. There are some exceptions, but the good news is that you will find many things remain significantly cheaper!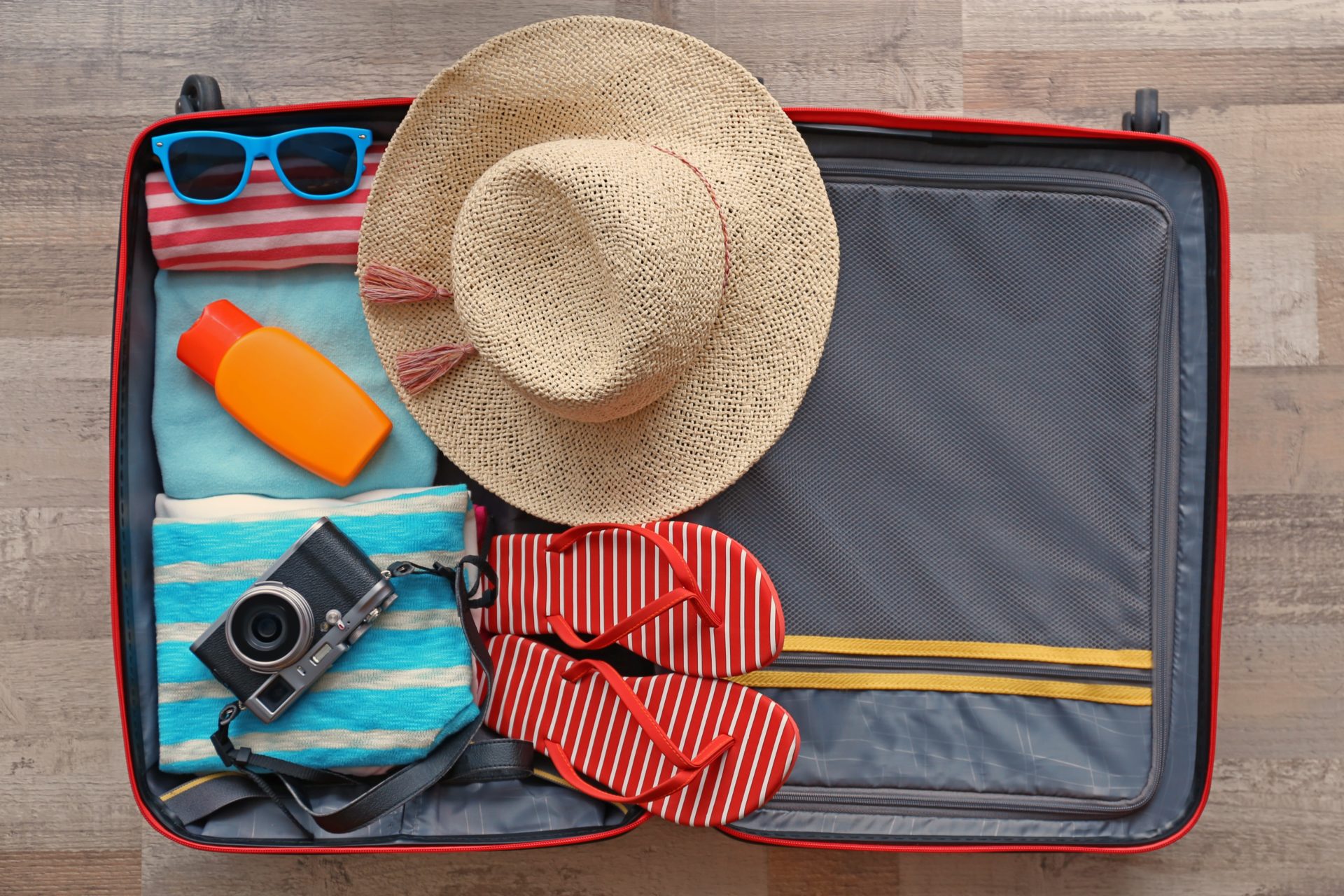 Planning a property viewing trip to Portugal
Going on a property viewing trip to Portugal is the perfect way to get a sense of the true feel of your preferred area of the country. Many prospective buyers enjoy making a leisurely visit to Portugal – with no pressure to buy anything. Once you're there, you can truly get to know the place that may become a huge part of your future life.
A viewing trip to Portugal gives you time to explore, speak to the locals, visit the shops and check out the local attractions. It's a great idea to spend time actually experiencing what it's like to live in your chosen region.

Establishing your requirements
Before you embark on a viewing trip to Portugal, it's wise to have a firm idea of your requirements. You should have already established many of them at an earlier stage, but it can be helpful to revisit them before a trip. You don't want to waste time on dead ends, so advance preparation is key.
Where do you want to buy your property?
If you've spent a considerable amount of time in Portugal before, you may already have a good idea of where you want to concentrate your search. Even if that's not the case, it's best to concentrate your viewing trip to Portugal on one area at a time. Knowing where you want to focus on will also help you to give a firm brief to your chosen estate agent. Have a look at our advice on where to buy to start narrowing down your search.
What kind of property do you require?
Think about the types of property in Portugal: do you want a central townhouse, a sprawling rustic country home, or a resort property steps from the beach? While there's no harm in leaving your options open to an extent, this is the kind of decision you can reflect on from a distance. This will help you to really focus your search and make the most of your viewing trip to Portugal.
How much do you have to spend?
It's easy to get carried away during your exciting trip abroad, but there's no point in falling in love with a home you cannot afford. Decide your budget before you leave, remembering to leave a substantial surplus. You'll need around 10% to cover purchase fees. Furthermore, you will probably need to budget for furnishings, moving costs, and any renovations you feel are required.
Practicalities of your viewing trip to Portugal
Before you book up for your viewing trip, you need to think about the many practicalities that could enhance or restrict your tour. Here are some considerations you need to make.
Timing your viewing trip
When planning your viewing trip, do make sure you are giving yourself enough time to fit everything in. Then, add on a little extra time to cover anything that crops up unexpectedly. You won't want to feel like you have to rush. It's important to be able to take everything at a leisurely pace while you enjoy your possible new home!
The timing of your trip is extremely important. Firstly, look up public holidays. Many of them differ from those in the UK, and the last thing you want to do is get to Portugal and find that nothing is open. Next, it's a very good idea to visit Portugal at least once in the depths of winter so that you can assess what the region is like in the off season. This can also make it more convenient to view properties as estate agents may not be as busy and are also less likely to be on holiday themselves.
Decide what type of viewing trip you want
Not all viewing trips to Portugal are the same, and the type you decide to go with can have a major impact on what you're able to get out of your time. Generally speaking, you have the choice of:
Arranging a viewing trip by yourself: A self-organised trip will give you more freedom, but perhaps less structure. You'll need to do all the research and arrange all the logistics before.
Arranging a trip with a specific property developer: A trip with a specific developer will probably involve some type of "hard sell," especially if the developer is paying towards it! Your options will likely be much more limited, too.
Arranging a trip with an estate agent: A trip led by an estate agent is a good compromise between the two, where you can tell them what you want from your trip and they should use their expertise to tailor a trip to your needs.
If you're organising your trip yourself, it makes good sense to rent a property in the area rather than booking into a hotel. Having to go out and get groceries allows you to navigate the area and give you an idea of the accessibility of shops and amenities. In addition, you'll learn the cost of a daily shop.
Similarly, it's worth remembering that journeys to and from the airport (at both ends), and other such practicalities, are things that could soon become part of your life. Therefore, it's worth paying attention to them, and making note of costs and timings.
It's a good idea to take photos (or videos) and make notes on every single property you see so that you can remember all the details later. Also, it's wise to rate every aspect of each property and its location, so you can compare them once you are back home.
The main thing to remember when you are taking a viewing trip to Portugal is that there are no rules! It's quite common for prospective buyers to first take a very leisurely trip to an area. On this trip, you can explore and make notes on different towns and villages visited, but without actually viewing any properties. Then, on your return home, you can reflect on what you saw and fine-tune your criteria for a second trip – one primarily dedicated to viewing potential homes.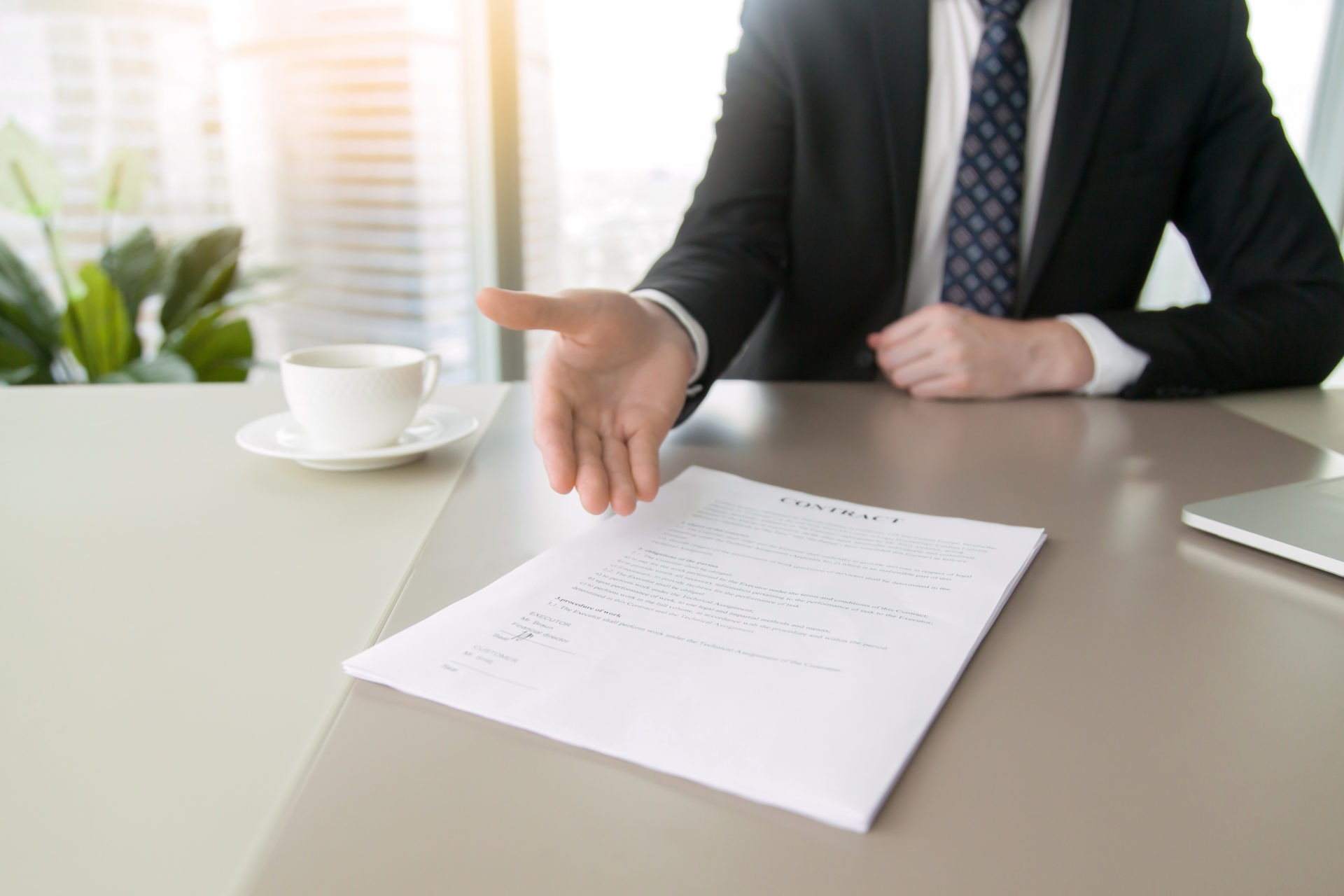 Making an offer
Now that you have hired your property professionals, planned your finances, and taken one or two viewing trips, it's very likely that you have interest in a property for sale in Portugal you'd like to take to the next level. In this section, we'll take a look some tips for making an offer and negotiating.
Settling on a price
Your estate agent is a great source of info on the local market and will be more than happy to provide you with advice on whether the figure you choose is just right or a bit too low or high for the market. However, do remember that when you're making an offer on a home in Portugal that your agent is working for the seller. The higher the price you go for, the greater their commission. This means it's crucial to keep up with Portuguese property news to stay informed about the market. Being in the know and able to ask educated questions will show you mean business.
Strike the right balance
Tread the fine line between coming across as overly keen and not interested enough. Let the seller and their team know how much you know your stuff, and that you've viewed a lot of homes. You want to be polite, but also aim to be business-like. When making an offer on a home in Portugal, you may need to be more enthusiastic with some people, while playing it cool with others.
Keep the seller on your side
Remember that you are buying a property that the seller has likely invested a lot of time, energy and care into. You don't want to be too aggressive in your pricing or your attitude — this could cause any goodwill to completely disappear. There's a lot of competition in many areas for homes, so do keep up a good relationship with the vendor.
Control the negotiations
When making an offer on a home in Portugal, many people think of themselves as in a position of weakness. What if I lose out on the house? What if it falls through? The truth is that you're in a position of strength. The seller needs your money, whereas you can walk away. Use this to your advantage when negotiating. Take a look at our guide on how to negotiate abroad to learn more.
Make a quick counteroffer
Remember that any delay in responding leaves room for a seller to consider other offers. Make sure you have decided on what price you're willing to go to before entering negotiations and be quick and confident when upping your offer.
Speak to your currency specialist before you put in an offer
Before you make an offer on a property in Portugal, be sure to speak to your currency specialist. Get your funds secure in a fixed contract to prevent the exchange rate from moving while your offer is being considered. Our trusted partner, Smart Currency Exchange can help you do this for up to 12 months with no additional charges.
Should you get a building survey in Portugal?
In Portugal getting a building survey is an option that many local people don't bother with. But if you do choose to get one, there are plenty of surveyors to choose from. It's often a good idea to get a survey, however, especially if you're buying an older home that could have hidden structural issues.
Property surveys in Portugal aren't usually very expensive — it's extremely unlikely that you will be expected to pay more than €1,000 for a thorough assessment of a property. And, that's a relatively small price to pay if it saves you making a far more expensive mistake.
Surveys on older properties could uncover structural problems, unauthorised alterations, or all kinds of other problems from termites to damp. Portugal's winter climate can be unforgiving to homes with poor insulation.
So, with all that in mind, are there any circumstances where it does make sense to skip the survey?
If you're buying a new-build home (or relatively new), you may feel more confident in saving the money and taking a chance. If you're tempted to do this, your own due diligence becomes far more important.
Just because homes are new, it doesn't mean corners haven't been cut. During the financial crisis, plenty of developers hit hard times, with many going bankrupt leaving projects unfinished. If you're going into a new development, it makes sense to go and speak to your potential new neighbours to get the low-down on what to expect in terms of building quality and other issues. If there's a warranty in place, you'll want to find out if the company supporting that warranty is still in business.
One thing that's for certain is that a property being relatively new doesn't mean it's immune from the kind of issues that can affect older homes. Damp and mould during a wet winter is always something to look out for in Portugal, and something that won't show itself if you're purchasing your property during the summer months.
When should you arrange a survey if required?
Once you've committed to buying a property in Portugal, you could lose your deposit if you choose to back out of the transaction. So, it's best to arrange an independent survey before you reach that level of commitment. It's possible you may be able to arrange for a clause to be added to the contract that allows you to back out anything undesirable is found, though this isn't normal practice.
Where can you find a surveyor?
To get a survey, where should you turn? The good news is that the Royal Institution of Chartered Surveyors (RICS) is quite active in Portugal. An alternative is to look at English-language websites and local newspapers. If you intend having work done anyway, making friends with a local builder could help you get the place checked out informally, free of charge, while getting quotes for building in advance of buying.
What happens after making an offer?
So, you've found your dream home, you've viewed it and you're certain it's the one. Now's it's time for the exciting bit: reserving, offering on your home, getting it accepted and then, finally, getting the keys! But how do you get to that point? Below, we've laid out a guide to the steps to finalising a sale and becoming a homeowner in Portugal.
The legal process for buying a home usually follows these steps:
Making an offer and reserving the property
After choosing a property, you would usually make an offer via your agent. When the offer is accepted, a small deposit (circa. €5000) usually changes hands and the property is taken off the market. This is the point at which you instruct your solicitor, who perform all the necessary checks, such as ensuring the property legally belongs to the owners and they have the right to sell.
While it's not mandatory to arrange a survey when you purchase a property in Portugal, it's rarely a good idea to skip this step. You'll want to arrange this before any more money changes hands.
The promissory contract
The next step in the legal process of buying a home in Portugal is your solicitor preparing the contrato de promessa de compra e venda (promissory contract). At this point, you pay the official deposit on the property. There's no hard and fast rule on the value of this deposit. That said, 10-30% of the purchase price is quite standard, less the reservation deposit already paid.
This deposit is very rarely refundable for any reason. As the buyer, you would expect to forfeit it if you were to pull out. If the seller pulls out of the deal, they are legally obliged to pay back double the deposit to the buyer.
To pay, your solicitor should release the deposit and transfer it to the vendor's representative, then you should be given a target date for transferring the escritura (final deed). Typically, this will be anything from three weeks to three months from when the initial contract is signed.
The final deed
The signing of the escritura (final deed) requires both you and the property vendor to be present (or someone with suitable power of attorney). It also takes place in the presence of a notary. After you have transferred the funds, the documents are read aloud and signed by both parties. This is the equivalent of completing on a property in the UK.
It's at this point that you also pay the purchase tax (IMT). It's the notary's job to ensure that this is paid before the property changes hands.
Registration
While the property is yours after you sign the final deed, you must then, with the assistance of your solicitor, register the property with the local tax office and the Land Registry (Registo Predial).
Please note: Many people prefer to be present for the significant transactions in the legal process of buying a home in Portugal, but that's not always feasible. If so, you can grant your solicitor power of attorney, ensuring it's limited just to what you require.
Further reading
While this guide will take you through all the essential steps of buying a home in Portugal, we also have a range of other resources to help you relocate abroad at Portugal Property Guides: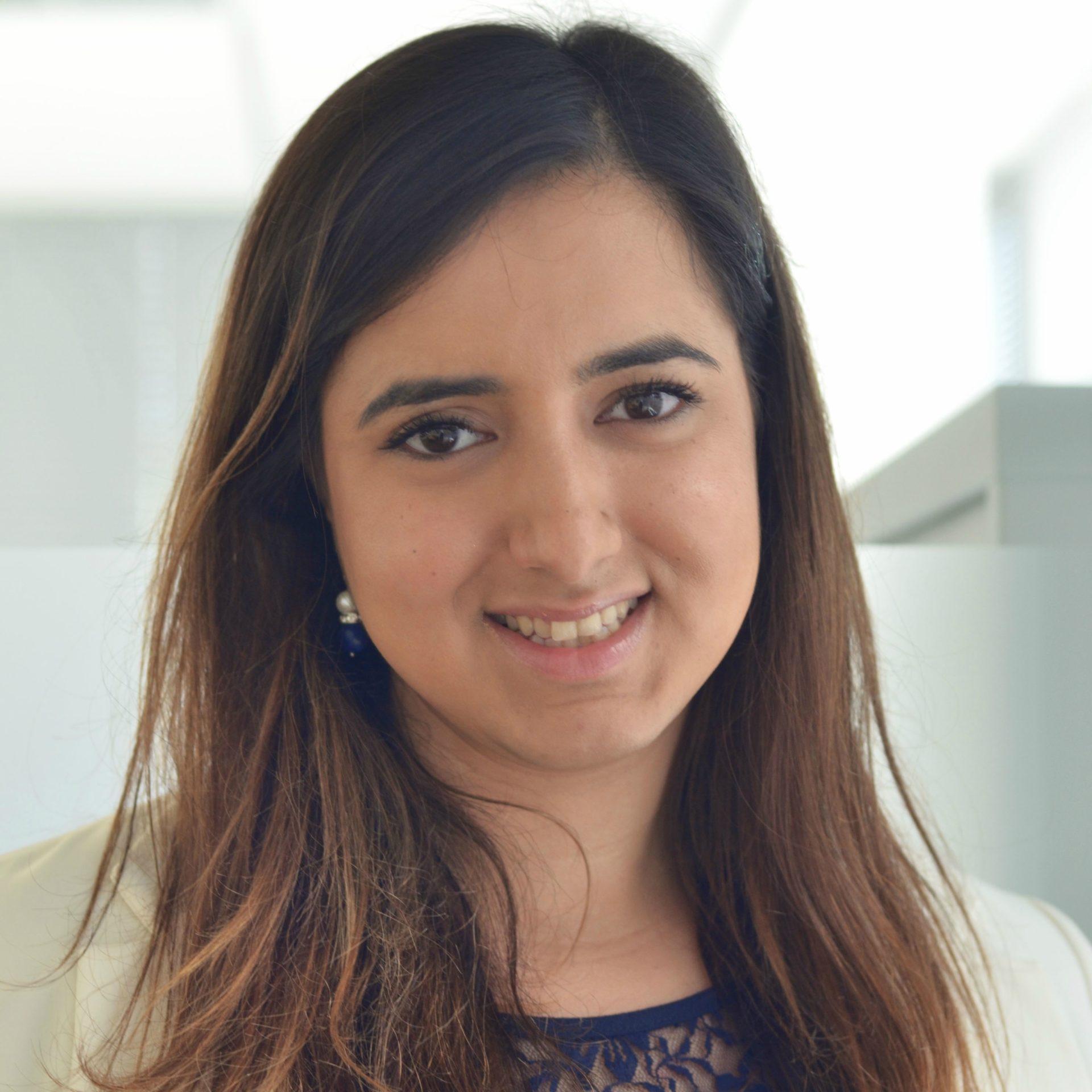 Yasmin Smith,
Your Portugal Buying Specialist
Speak to an expert
Though we cover almost every angle of buying property in Portugal in this guide, it's perfectly understandable if you've still got some questions! You can contact our team of Portugal experts on +44 (0)20 7898 0549 from Monday–Friday, 8:30am–6:00pm or email portugal@propertyguides.com.
We can assist you with almost anything to do with your relocation, whether you need advice on what to do next in the buying process or how to start planning your viewing trip. We can also use our proven network of connections to put you in touch with:
Estate agents
Currency specialists
Solicitors
Independent financial advisers
Property surveyors