Finances when purchasing property
The decision to purchase a property abroad is a huge one, with a lot to think about – especially if you plan to move abroad as well. Your finances must always be key to any decision as large as this.
This should be one of the first things you think about when you know you are moving to Portugal, and there is so much to consider – from how much you can afford to spend on your property, to how you are going to finance this property, to the effect currency fluctuations will have on your purchase and how much you will need to spend on top of the actual property price.
From using your own savings to selling or re-mortgaging your UK property, there are a number of ways you can finance your new property.
Financing your property
From using your own savings to selling or re-mortgaging your UK property, there are a number of ways you can finance your new property. Before any decisions are made, it's a good idea to decide on a budget – and it's important to remember that this budget does not just include the purchase price; there are a number of other costs that will also arise (such as legal fees, taxes, maintenance etc. – there are likely to be more than you realise). If you press ahead without taking this into account, you may well end up running out of money. Speak to a trusted IFA today.
Hidden costs
In addition to the actual purchase price of the property, you need to ensure that your total budget includes enough surplus to cover the buying costs that you will need also need to pay. These include estate agent's commission, legal fees, property taxes and much more. This can cost around another 10% on top of your property purchase, and can be the difference between a successful purchase and falling in love with a property you cannot realistically afford.
Your Portugal Buying Guide explains each buying cost in further detail to help you through this process. Download your guide today.
Currency exchange
You also need to consider currency fluctuations; this is often one of the last things that those buying property in Portugal buyers think about – and this can be problematic; you can save or lose a lot of money through this process. The currency market is volatile and making your exchange when the rates are not in your favour could dramatically impact your purchase – especially if there is a large rate change between the day you agree to buy and the day that you complete.
This will not just affect the funds you send over for you purchase; every single transfer you make, big or small, has the potential to cost you more than it should. The main issue here will be how you choose to make your transfer. By using your local bank to send money to Portugal, you will not only be charged a fee for every transfer that you make, but you will also need to use a less than competitive exchange rate; banks set their exchange rates at the beginning of the day, with a wide margin to protect them from any currency fluctuations during the day.
At the Portugal Property Guide, we recommend using a currency specialist, such as our partner Smart Currency Exchange, to make your transfers instead. This enables you to access up-to-the-minute exchange rates that can save you up to 4% on your property purchase. They will also be able to offer you dedicated guidance and numerous resources to help you maximise your budget and minimise your risks – protecting you against continuous currency fluctuations. Find out how much Smart Currency Exchange could save you today by downloading their free guide.
It will be incredibly important to assess any tax implications of your residential status and ensure you are paying correctly.
Tax planning
It will be incredibly important to assess any tax implications of your residential status and ensure you are paying correctly – you don't want to end up paying tax in both Portugal and the UK, or failing to pay in either region, and being heavily fined for this. You will also need to ensure you are aware about all HMRC regulations that may affect you, as well as other areas such as inheritance tax. Speaking to an expert will ensure you understand exactly what you need to do, and that you do not forgot anything. Speak to a trusted IFA today.
Your finances will continue to affect you throughout your property purchase process and move to Portugal – and even after. There is a lot to think about, from drawing your pension and maintaining your life in Portugal. Make sure you know exactly how much money you need to pay your mortgage and any other bills or regular payments. Research into the different costs of living in Portugal and the UK is also essential; you will generally find Portugal to be much cheaper than the UK.
Find this information helpful? Share with your friends[social_share_buttons]
Save money when buying overseas
Get the best foreign exchange rates with Smart Currency Exchange. You can save up to 4% compared to your bank! Whether you are buying a property abroad, making regular payments, sending money overseas or back in to the UK, you want the most cost-effective, safe and easy way to transfer your money. That's where Smart Currency Exchange can help. As the one of the UK's fastest-growing currency exchange specialists, we save our clients thousands of pounds every day by offering the best currency exchange rates, along with your own dedicated personal trader.
✔

  Bank beating exchange rates
✔

  Safe and secure transactions
✔

  Dedicated Personal Trader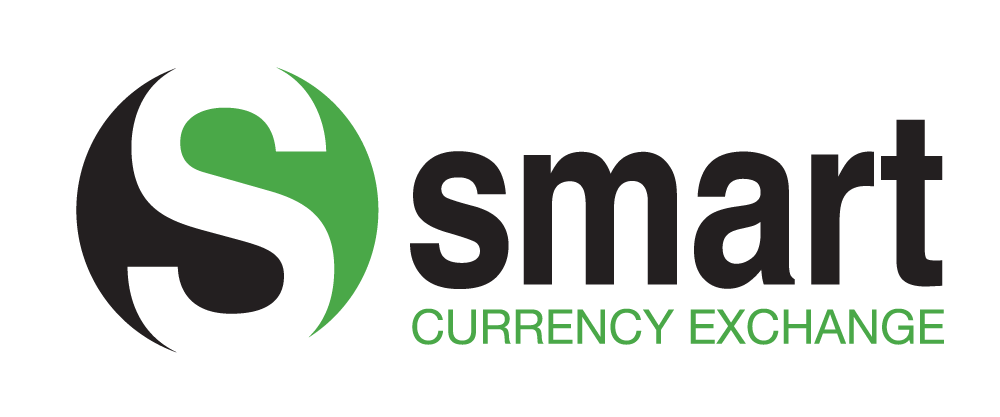 Request a free quote from Smart Currency Exchange