Ah, La Belle France (beautiful France)! Who hasn't dreamed of visiting one day, or even living in France for good? Whether you're drawn to boulevards, cafés and galleries, would love an affordable country cottage to grow veggies and keep chickens, or long to sun yourself all year on the ritzy Côte d'Azur, there's something in France for every taste.
If you're thinking of taking the plunge, we take a look at how French life may be different from the UK and other European countries ­– forewarned being forearmed, in the nicest sense of the phrase.
How does France compare to the rest of Europe?
While France is only 10 miles away from the UK at its closest point, the differences between the two countries will strike you pretty soon after arrival, particularly if you arrive at lunchtime.
Make sure you're prepared for a property viewing trip to France when travel resumes, with the Viewing Trip guide.
In France, (nearly) everything stops for lunch. If you're the kind of person that tends to hit the shops at midday, you're in for a surprise. Aside from shopping at the larger supermarkets, you can't bank (no pun intended) on getting much business done between 12 and 2. The French love eating and are family orientated, so lunchtime is sacred. That means a two-hour marathon, often with wine.
In a similar vein, the French work to live not live to work, and leisure time is sacred. France ranks among the ten most generous European countries in terms of paid annual leave allowance. Don't be surprised if your local corner shop or garage is closed for a two or even three weeks during holiday periods. The French work hard (the working day can extend from 8am to 7pm or later), but they play hard too. Les vacances are sacrosanct, as are frequent four-day weekends that are bridged (faire le pont) between mid-week public holidays.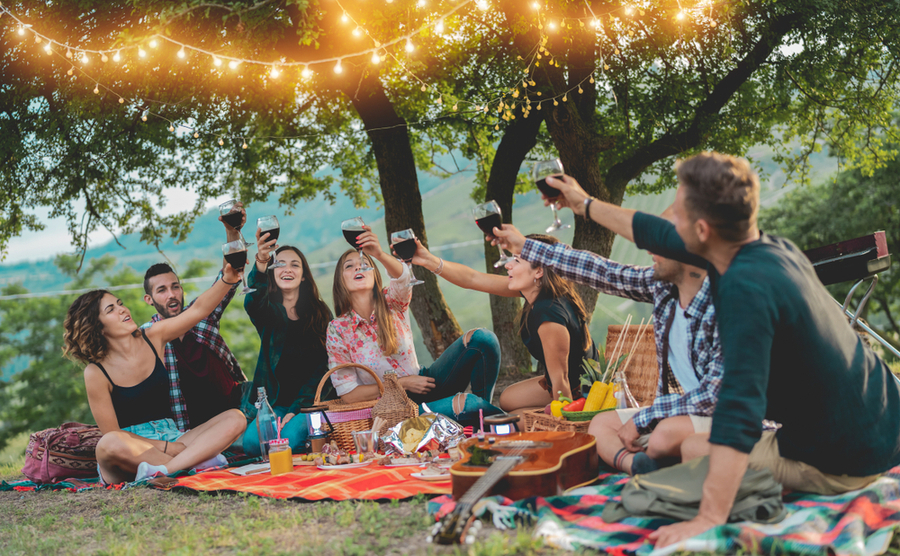 Politeness and greetings
You'll also notice when you're out-and-about that politeness is very important in France and this is drilled into children from a young age. Expect to greet everyone you encounter with a cheery 'Bonjour Monsieur/Madame', especially when entering or leaving spaces like shops and restaurants. Friends and acquaintances are greeted with bises (little kisses) on both cheeks and hands shaken vigorously, even if you've enjoyed a hearty supper together just the night before.
This courtesy might seem old-fashioned to more relaxed Anglophones and the country is in many respects quite conservative (with a small 'c'). But don't be deceived – the revolutionary spirit is very much alive! The French love a good demonstration, and strikes are common. Beware the French politician who ignores his countrymen and women when their blood is up, especially if any kind of change or reform is on the agenda.
What is daily life like in France?
As well as being very family-orientated, French life, especially in rural areas, revolves around the local community. A whopping 90% of French people say they know someone nearby they can reach out to if they're in need. And they won't be afraid to ask. The French can seem arrogant, but in reality they're a self-confident and demanding bunch. They are friendly too, especially if you try to speak their language. However, they're not afraid of raising their hands if things aren't going their way, whether that be an indifferent meal or an unpopular political choice.
As well as the long lunch breaks, daily French life tends to be quite structured and predictable, with set mealtimes and working hours. Clubs and associations are very important, and volunteers are the backbone of many local communities. Expect to get involved.
The quality of healthcare in France is generally high. Residents will certainly make their feelings known if can't reach a doctor or pharmacy within a reasonable travelling distance. Pharmacists have excellent general knowledge and are subsidised by the state. So, you can usually find one in even the smallest town or large village. They're often the first port of call when a family member is feeling off-colour. Expect to leave any doctor's appointment or pharmacy visit with a wide range of pills and potions.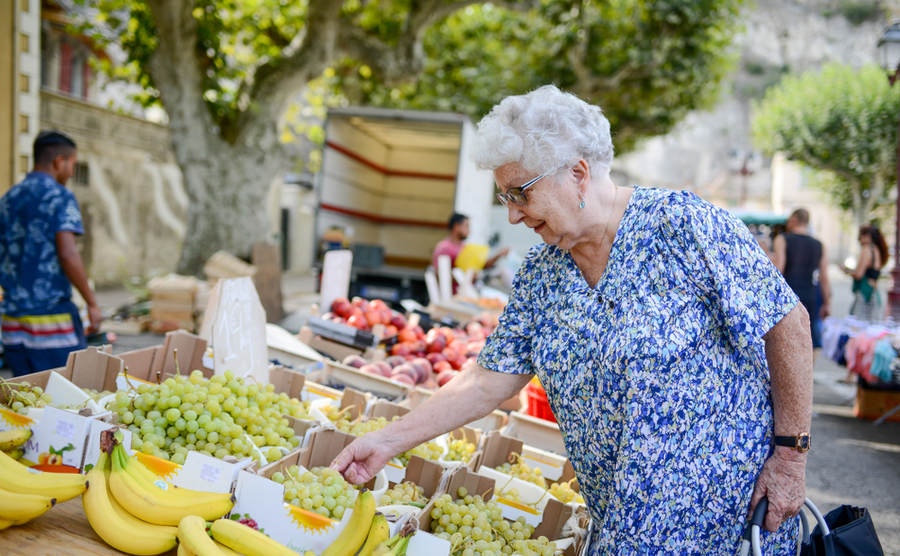 The happiness index
France ranks above average in terms of many measures of well-being relative to other countries. According the OECD index, income, housing, healthcare, community engagement, work-life balance and safety are extremely good in France. You may not hear this from the French themselves, however. They rate low in subjective well-being, being a demanding bunch, but life is pretty good from an outsider's perspective, at least.
The latest OECD figures show that only 6% of the French population reported low life satisfaction and just 14% said they are not satisfied with how they spend their time. In comparison, 6% of the UK also reported low life satisfaction, whilst 17% of people said they are not satisfied with how they spend their time.
France ranks above average in terms of many measures of well-being relative to other countries.
City life or country life?
While somewhat of a cliché, rural life in France really does move at a slower pace. There are more older people for sure, but more and more young families are down-shifting and embracing country life, especially since remote working has gained in acceptance.
Each region, departement and even micro-region has its own distinctive flavour, from the landscapes to the architecture and cuisine. And rural traditions die hard. La chasse, hunting for game, is widespread, and while participation is declining it's still popular, although opinion is strongly divided. What's more, a recent French law has made sacrosanct many of the sounds and smells of the countryside such as church bells and crowing cockerels. This has defined them as local patrimoine, immune from legal challenge from pesky newcomers.
For a smooth move to France, you need to make sure that your budget is protected to reduce risk from exchange rate flux. Find out how in our partner Smart Currency Exchange's guide, The Property Buyer's Guide to Currency.
A central feature of most rural towns and villages is the local market, where farmers come to sell their produce. This could be a handful of eggs and a few kilos of home-grown tomatoes, or a stunning range of locally-produced goats' cheese.
Equally, there's been a recent shift away from Paris to the larger cities such as Toulouse, Bordeaux, Lyon and Nantes. Thanks to energetic provincial mayors, these beautiful cities have invested heavily in transport infrastructure and green initiatives. They now have efficient metro and tram systems and cycle lanes, making life for city residents a little less hectic than that of the often-congested City of Light.
Whatever way you look at it, while different in many respects from other countries, France provides a fabulous and richly-textured quality of living for residents and newcomers alike. And given the relatively low house prices in many areas, living in France is well within the reach of even the most modest budget.