Shopping in Portugal - The Essential Guide
Shopping in Portugal can be a real pleasure. You can choose from markets, rustic town centre shops or glitzy malls. Best of all, you'll find that outside of major cities, the shopping experience is usually rather laid-back and stress-free. It's often a world away from shopping in the UK. 
Market shopping in Portugal
The local market (mercado) is often your best bet for finding good quality, low-cost food, from meat and fish to fresh fruit and vegetables. Portuguese markets can range from small village affairs with just a few stalls, to huge daily events in larger towns. Whichever type you visit, you'll capture a wonderful slice of authentic Portuguese life.
When moving abroad, healthcare can be a concern – so read our free Guide to Healthcare to find out about accessing medical attention overseas.
Municipal food markets provide an opportunity to haggle and bag a bargain or two. Mercados in the larger towns open early in the morning, usually Monday to Saturday. They run through the morning before winding down around lunchtime. Larger markets, selling everything from clothes and homewares to tools and children's toys, take place in certain towns on a weekly or monthly basis. Sometimes these sell food as well, and even livestock.
Mercados in the larger towns open early in the morning, usually Monday to Saturday.
Village and town shopping in Portugal
The centres of Portuguese towns are traditional in style. You'll often find local specialist shops such as bakeries, butchers stores, haberdasheries and florists.
Things well worth looking out for include pastelerias, shops that usually combine a café with a takeaway counter for bread and cakes. If you see "fabrico proprio," you know the products are made on the premises. Independent butchers (talhos) often sell meat at lower prices than supermarkets. It's well worth establishing a good relationship with these shops, as they can often source items that are harder to find elsewhere (such as fresh lamb in the Algarve).
Most towns also have small minimercados. These can range from poorly-stocked corner shops to Tardis-like independent grocery stores. It's well worth familiarising yourself with what you have nearby. Product ranges can sometimes be unpredictable and quirky!
Supermarkets in Portugal
Despite markets almost everywhere and plenty of independent shops, expats and locals alike are often attracted to the convenience of supermarkets in Portugal.
Pingo Doce is the main Portuguese chain. It's inexpensive and many branches have a very good fish counter. European chains Intermarché, Continente and Jumbo (Auchan) are also widespread. Finally, discounters Aldi and Lidl are found all over Portugal. These stores are not necessarily seen as the "budget option" that they are in some other countries. Furthermore, they can prove really useful for ethnic and imported goods. There's often lots of demand amongst expats when there's a promotion on Chinese or Italian ingredients in Lidl or Aldi!
Wherever you go shopping in Portugal, it's worth knowing that prices can vary significantly. This is especially relevant for non-Portuguese goods. You can find that a certain item costs considerably more in one supermarket chain when compared to another. As such, you can save money by learning these quirks.
Shopping malls in Portugal
The Portuguese love modern shopping malls, and it feels like there's always a new one popping up somewhere. There are modern shopping malls around the cities of Lisbon, Porto and Cominbra, and plenty across the Algarve. In addition to plenty of shops, you will also find a wealth of restaurants, bars and cinemas in these locations.
It's often possible to enjoy shopping in Portugal's malls at a relaxed pace. Thanks to long opening hours, they're often quite sedate, making for a relaxing experience. Exceptions include Sundays, when you often see several generations of family shopping together, and summer evenings across the Algarve.
Opening hours for Portuguese shops are usually Monday-Friday, opening at 9 or 10am, and closing at 7pm. You will find that the shopping malls are usually open later (often until Midnight in summer), and throughout the weekend.
You can learn more about settling into Portuguese life here.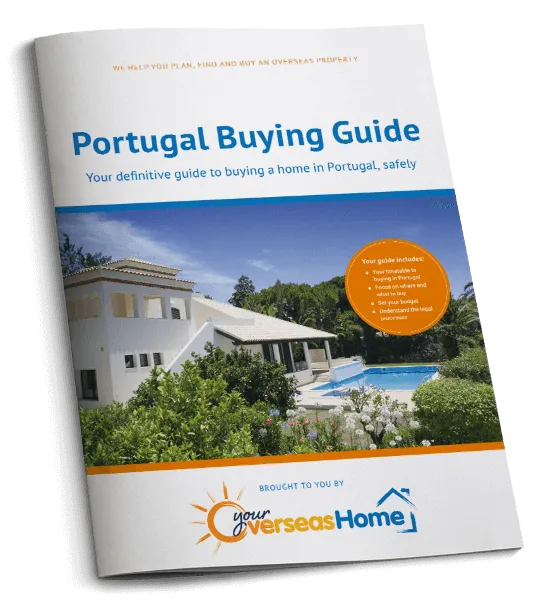 The Portugal Buying Guide is designed to support you through each stage of buying property in Portugal, providing relevant, up-to-date information and tips from Portugal property experts and expats who have been through the process themselves. It helps you to:
✔

  Ask the right questions
✔

  Avoid the legal pitfalls
Download your free guide to buying abroad