Sport in Portugal - and other leisure activities
If you want to spend your leisure time playing sport in Portugal, you're going to find yourself spoiled for choice. The favourite activities for many often involve golf and football! Alternatively, you can make full use of the Atlantic Coast by enjoying watersports, such as windsurfing, sailing and surfing.
Sport in Portugal: A nation obsessed with football
In common with the UK and Spain, football is practically a national obsession for Portugal. The Portuguese watch a lot of local football, supporting both their national and international teams. They also enjoy watching Spanish and English matches.
Playing football is very popular too. Most football is played on hard pitches in Portugal. There is an abundance of local teams to play for and get involved with. This is a great way to meet new people and bond. In popular expat areas, there are sometimes dedicated expat teams to play for. If you love football and enjoy playing, this is definitely worth looking into, especially if you are moving to Portugal for good.
The atmosphere at football matches in Portugal is friendly, and attending costs far less than it does in the UK.
If you fancy watching some live action, the atmosphere at football matches in Portugal is friendly, and attending costs far less than it does in the UK. In the Algarve, locals tend to watch and support Olhãnense, who are in the first division.
Golf: The other national pastime
Golf is an incredibly popular sport in Portugal, with high-quality courses dotted across the country.
Portugal is known for having some of the best golfing facilities in the world. It is often the specific reason that overseas property buyers look to buy a home in the country. Golf isn't always a cheap hobby. However, off-season offers allow residents to take full advantage of local facilities for a minimal spend.
Coastal leisure pursuits
Any and every sport and pastime that involves the sea is easily available in Portugal. Many people specifically choose to live somewhere with easy access to the extensive Atlantic coat. As you would expect, fishing and sailing are popular. Other watersports, such as windsurfing, water skiing, surfing and jet skiing are also readily available on the Portuguese coast.
Fitness and quality of life
Portugal is known for the quality of life the country offers. It's easy to stay fit in Portugal, with hiking and cycling trails galore, a wide variety of sports, and good quality local facilities. Gyms, swimming pools and fitness classes, such as yoga or dancing, are all easy to find, and often cost less than they would elsewhere in Europe.
Another notable trend is one seen in other countries – the free outdoor gym. These are available in lots of Portuguese towns and cities.
An impressive literary heritage
Portugal has a world-renowned literary legacy as part of its rich historical and cultural heritage. There are national authors of which the country is very proud, such as Nobel-prize-winner José Saramago and Fernando Pessoa. High profile authors enjoy the same kind of status as sports personalities and musicians in Portugal.
While sport in Portugal is undeniably popular, there are plenty of other ways to relax and unwind. Whether you prefer to surf, stroll, shop – or just lose yourself in a book by a renowned author, Portugal has what you need.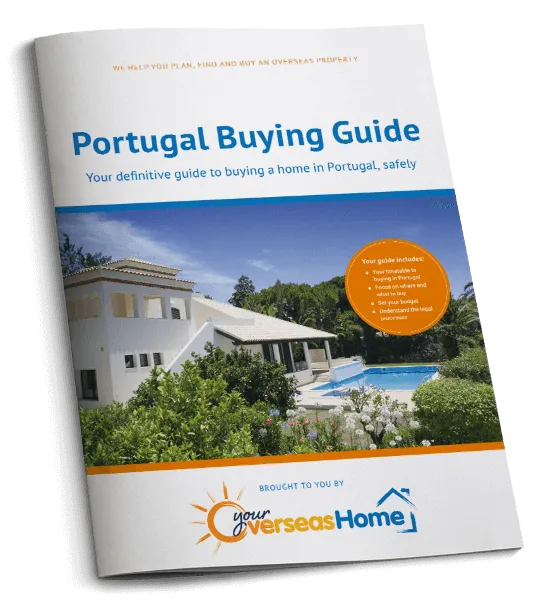 The Portugal Buying Guide is designed to support you through each stage of buying property in Portugal, providing relevant, up-to-date information and tips from Portugal property experts and expats who have been through the process themselves. It helps you to:
✔

  Ask the right questions
✔

  Avoid the legal pitfalls
Download your free guide to buying abroad