Many of us have had to put our plans to buy a home abroad on hold for a few months. But for those of who just want to get there now – or who are buying in Europe and want to beat the Brexit deadline – waiting until next year is just not an option! So what is happening around the world?

Spain
From 1 July the planes will start flying to Spain again – but whether that will be from the UK or other countries worst affected by Covid-19 remains to be seen.
Easyjet and Ryanair are ready for a resumption of flights from July but there is as yet no news on whether there will be an "air bridge" between the UK and Spain, or whether British people will need to quarantine on their return. Also check the official British government on traveling to Spain, which you will find at gov.uk.
Read more about what is happening in Spain.
France
After a strict lockdown since March, normality is returning as we enter phase two and savour the joys of meeting our friends in cafés, bars and restaurants, going to the beach and enjoying the countryside in this gloriously sunny weather.
Read more about what is happening in France.
Portugal
Tourism in Portugal officially opens to EU countries from June 6th, with Madeira and Port Santos opening from July 1st. A number of UK airlines are set to be resuming flights in June and July, although there is still some confusion as to how that will happen.
Portugal's foreign minister said he was hopeful an 'air bridge' between the UK and Portugal could be agreed by the end of June.
Read more about what is happening in Portugal.
Italy
Masks at the ready! Italy is now in Phase 2 of the Covid-19 pandemic, and has begun reopening. Estate agents are back in business and are predicting a buyer's market, so don't miss out! Some of the biggest price cuts are expected to be in the small towns. Property owners that were relying on an income from holiday rentals, are going to see that income decrease considerably this year. Reluctantly, they may need to sell.
Read more about what is happening in Italy.
Cyprus
Cyprus is set for a busy summer, having seen off the pandemic in spectacularly successful terms. Hotels opened on 1 June, with strict rules on hygiene, masks and social distancing. International travel restarts on Tuesday 9 June from countries with low infection rates.
The British will have to wait a little longer, although it is widely expected that flights will restart in July. Cyprus's property market ready is ready, with offices and estate agents open and all the legal procedures being conducted in a socially distanced but otherwise normal way.
Read more about what is happening in Cyprus.
Greece
Greece has beaten the virus successfully, with just 180 people succumbing. On 15 June international flights start to Athens and Thessaloniki and the country officially opens for tourism.
There's been no news on whether there will officially be an "air bridge" between the UK and Greece, but Greek tourism officials seem keen to welcome the four million British tourists who normally arrive each summer.
Read more about what is happening in Greece.

USA
America is largely open for business, with all states having eased or eliminated lockdown and social restrictions. In the Midwest and South, cases are largely low, with 50% of confirmed cases being in New York State, Connecticut and New Jersey. Buyer favourite Florida has entered phase 2, allowing full retail reopening.
There are still travel restrictions in place from the UK, but Virgin Atlantic is resuming flights from the end of July, so we could see further easing by then. Real estate agents are still doing viewings and house prices in April still rose 5.4%.
Read more about what is happening in the USA.
Canada
Canada's provinces and territories all have their individual rules, but all are slowly starting to reopen. There is a huge willingness in the government to continue to attract new Canadian residents, and over 3,000 invitations for the Express Entry system were issued at the end of May.
Travel restrictions are still in place for anyone entering the country, but there is talk of them being lifted by July. The current rules are in place until 21st June.
Read more about what is happening in Canada.
Australia
Australia's borders remain closed and there is still a travel ban. You're not able to apply for an ETA (travel pass) online while travel restrictions are in place. Temporary visa holders will generally need a travel exemption if they wish to travel back to Australia.
Despite this, as states and territories lift restrictions new properties are coming onto the market. Many agents are arranging online inspections and virtual tours. Online auctions are also happening.
Read more about what is happening in Australia.
New Zealand
New Zealand has been widely praised for their fast response to COVID-19. The country is expected to be one of the first in the world to move from COVID-19 Alert Level 2 – 'Reduce' to Alert Level 1 – 'Prepare'. There will still be strict restrictions at the border for an unconfirmed period, however, as the country gets back on its feet.
Unsurprisingly, the New Zealand property market dropped off considerably during the pandemic. Despite this, more activity is anticipated from first time buyers keen to make the most of low interest rates and lower prices, which could drop by as much as 15%.
Read more about what is happening in New Zealand.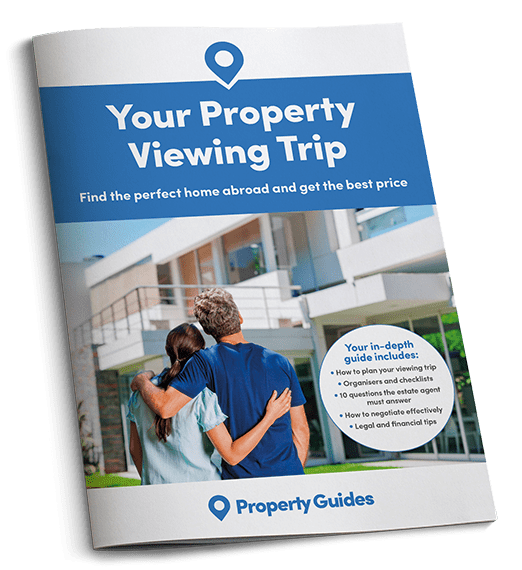 The Viewing Trip Guide is designed to support you through the process of a successful property viewing trip, with tips and information on the most important steps to take. The guide will help you to:
✔

  Find out what makes a successful trip
✔

  Choose the right estate agent to meet your needs
✔

  Get the right legal advice before and after your trip
✔

  Understand the important financial considerations