They refer to it as a shutdown rather than lockdown, and that's not the only difference between Australia's largely successful response to the coronavirus pandemic and our own. Rosie Pariser explains what is happening in Australia now, based on current guidelines and restrictions issued by Australian federal, state and territory governments from 3 June.
How has Australia coped with COVID?
Australia has been recognised as a world leader in how it has responded to COVID-19. Australia kept the pandemic out by closing its borders, restricting international and interstate travel and enforcing lockdown. Strict social distancing rules have been introduced with limited public gatherings and business closures.
What's the best way of getting your savings and financial assets to Australia? Read your free copy of 

The Currency Guide to Emigration

.
The result has been that between 25 January and 5 June there have been 7,250 confirmed cases of COVID-19, with 103 deaths (WHO data). These have come down either one or none per day for the past month.
What is the current situation with lockdown in Australia?
Australia began to slowly loosen lockdown measures in early May and has seen no second spike. The National Cabinet agreed a three-step plan to gradually remove restrictions. The three-step plan accounts for regional differences in how COVID-19 has spread.
Each state and territory government will decide when and at what speed restrictions can be eased according to their local circumstances. For example, the state of Victoria is currently doing a phased return to schools. However, in New South Wales, all children have now returned back to school full-time.
Despite these differences, all state and territories have begun to ease restrictions around public gatherings, regional travel, and businesses. All Australians are being encouraged to be 'COVIDSafe'. This involves washing their hands, keeping their distance, and using the COVIDSafe app, developed for contact tracing.
When can I travel to Australia?
Australia's borders remain closed and there is still a travel ban. At the moment, you are not able to apply for an ETA online whilst travel restrictions are in place. Only Australian residents, citizens and immediate family members can travel to Australia; and temporary visa holders will generally need a travel exemption if they wish to travel back to Australia.
Travellers arriving from another country may need an enhanced health screening on arrival into Australia. All arrivals will then be quarantined for a mandatory 14 days in designated facilities. As well as this, individual states and territories may have applied their own restrictions on travellers.

For Australian citizens and permanent residents, there has been a ban from travelling out of the country unless granted an exemption. Although international travel is not permitted, certain states/territories have eased domestic, interstate travel restrictions. For example, from June 1st, anyone in Australia is allowed to travel to regional NSW for a holiday.
Are immigration applications being processed?
Australia's Department of Home Affairs suggested that people should consider whether they need to apply for a visa at this time. The web page offers regular updates on travels restrictions and visa processing. Currently, the Department is 'prioritising processing visa applications for those travellers in the exempt categories to support urgent travel'.
A range of visa services have become increasingly unavailable. This includes overseas panel doctors, medical services, English language testing facilities, biometric collection and paper application lodgement centres. It is strongly advised to send applications online, instead of paper lodgements.
What's the best way of getting your savings and financial assets to Australia? Read your free copy of 

The Currency Guide to Emigration

.
As many services are currently unavailable, the Department are finding that many applicants are unable to meet visa requirements at the moment. However, applicants will be given additional time to complete checks and provide the requested information. Extended time frames will be taken into account when considering each application.
In terms of Australian citizenship, the Department are still processing any applications that have already been lodged. Additionally, any new applications for Australian citizenship are still being accepted during this period. However, all face-to-face citizenship appointments have currently been stopped. In-person interviews and citizenship tests will only resume once it is deemed safe to do so.
Can I still buy a property in Australia?
Yes, the good news is that you are still able to buy a property. During lockdown in Australia, on site auctions and open house inspections were banned, and there was a significantly reduced demand for properties. However, as states and territories are now slowly lifting restrictions, there may begin an increase in the numbers of new properties on the market.
Agents are arranging online inspections and virtual tours, using apps such as Zoom or Facetime. Online auctions are also still taking place
Many states and territories have resumed open homes and auctions. It's worth keeping in mind that there are different restrictions in place depending on the locality. If you are unable to physically view a property, many agents are arranging online inspections and virtual tours, using apps such as Zoom or Facetime. Online auctions are also still taking place.

Although travelling to Australia is difficult at the moment, it's easy to make the first steps towards buying a property. You could start speaking to estate agents now to build a rapport with them and narrow down your options. Or, why not read the Emigration Guide to Currency to start planning your finances? That way, when the travel ban is lifted and the rush to buy property kicks in, you'll be at the front of the queue.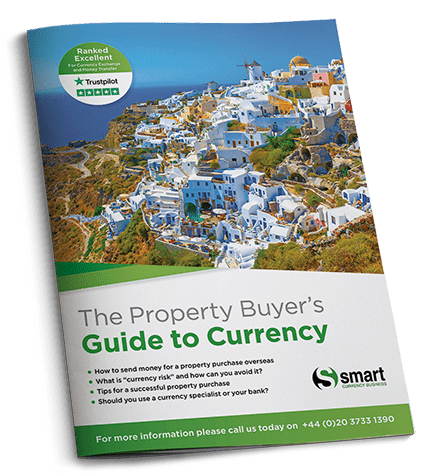 The Property Buyer's Guide to Currency will help you:
✔

  Understand the currency markets
✔

  Protect your property budget
✔

  Use a Currency Specialist
✔

  Learn from other overseas property buyers
Download the Property Buyer's Guide to Currency