Thinking of buying a property in Australia? Then you're on the cusp of a positive life changing decision! A new start in this beautiful country can offer a fresh start and a break from what you're used to back home. However, while Australia has many similarities to other Western countries, including the UK, it takes some know how to move and get settled.
Thankfully, at Australia Property Guides we aim to make the experience as hassle free as possible with some great advice. We've assisted thousands of like-minded people in moving to Australia in recent years, and we can help you too. Our network of trusted experts and property professionals can help you to avoid all the pitfalls of buying a home Down Under, ensuring your relocation goes as smoothly as possible.
In this guide, we'll begin by looking at some of the key reasons you may be considering a move to Australia, before walking you through every stage of the buying process, right up to completing on your purchase. And, if you would like to have the option of reading this guide offline, you can also find a free Australia Property Guides booklet to download.
Do you have any questions before we begin? Contact our team of Australia property experts by calling our Resource Centre on 020 7898 0549 (Monday–Friday, 8.30am–6pm) or emailing them at [email protected].
Should you move to Australia?
If you've been considering a relocation to Australia as an expat or retiree, there has never been a better time than now. The sun-drenched country is consistently rated as having one of the best standards of living in the world, and the property market in Australia is one of the most robust and stable in recent history. British influence runs deep and emigrants from the UK make up the largest portion of expats. If you're still not convinced, here are five reasons to consider making the move.
One of the strongest economies in the world
Whether you're looking for employment or thinking of starting a business, Australia has one of the most robust economies in the world. Australia is experiencing the world's longest period of economic expansion out of all first-world economies, and has been recession-free for many years. This bodes well for career prospects, business start-up potential and investments.
Plenty of sunshine
With year-round sunshine it's easy to make an active outdoor lifestyle part of your everyday. Australians are blessed with abundant sunshine and stunning natural beauty making spending time outside a natural part of life. Perth gets 3,200 hours of sunshine on average each year, Adelaide gets 2,900 and Sydney gets 2,600. And in Britain? Well, Sheffield shivers in 1,450 hours of sunshine every year. London does little better, with nearly 1,490 hours — that's half as much as Perth! Sunshine is synonymous with Oz and if it's the sun's rays that you crave, there's no better place to live.
A spacious, outdoor lifestyle that will help you live longer
Most of Australia exists in a year-round summer climate with winters mild and short, and sun shining the majority of the year. Whether hanging out at the beach, enjoying a backyard barbeque or getting out on the water, outdoor living is closely ingrained into Australian culture.
The World Health Organization (WHO) cites Australia as having the third longest life expectancy in the world (80.5 for men and 84.6 for women) — the UK didn't make the top 10. Australia also has some of the cleanest air on the planet, so you can breathe easy knowing your health is supported during your time spent in Australia.
It's hard to imagine the sheer vastness of Australia without having experienced it first-hand. The entire continent of Europe could fit into it, yet 85% of the population living within 50 kilometres of the coastline. That's a lot of space, and driving between one city and the next is often more than a day's journey. Though most expats choose to live in the capital cities like Sydney, Melbourne or Perth there are plenty of other areas to explore, from tropical towns, to historic coastal ports and rural outback communities.
If you're a beach bum at heart and are drawn to the seaside life, Australia offers the opportunity of incorporating the beach into your everyday experience. Most cities and towns in Australia are situated on the coast with a beach never too far away. If you fancy surfing, making beach walks part of your morning ritual, or chill out to sunsets or sunrises over the water; it's easy to make the ocean part of your everyday in Australia.
A slower pace of life
It's not an exaggeration that the pace of life is slower in Australia. Whether it's the sunshine, the balanced work-life, or the emphasis on recreation and family, Australia truly exhibits a relaxed and chilled out pace. Life in Australia is a few strides slower than the UK, and British expats who make the move to Australia often report being more chilled out.
Not only is this relaxing lifestyle good for your health, but it also provides ample opportunity to savour important things, like time with friends and family. The 'no worries mate' mantra that is commonly echoed throughout the country is more than just a saying. Australians tend to savour each moment a little harder, enjoy being still a little bit more, and choose having fun and relaxing over striving and being too serious.
Top-rated public services
Whether it's healthcare, education or social assistance, Australia is always ranked as having some of the best public services in the world. The healthcare system in Australia is free under the government subsidized Medicare program, education is heavily subsidized for permanent residents and citizens, and the welfare system is one of the best funded in the world.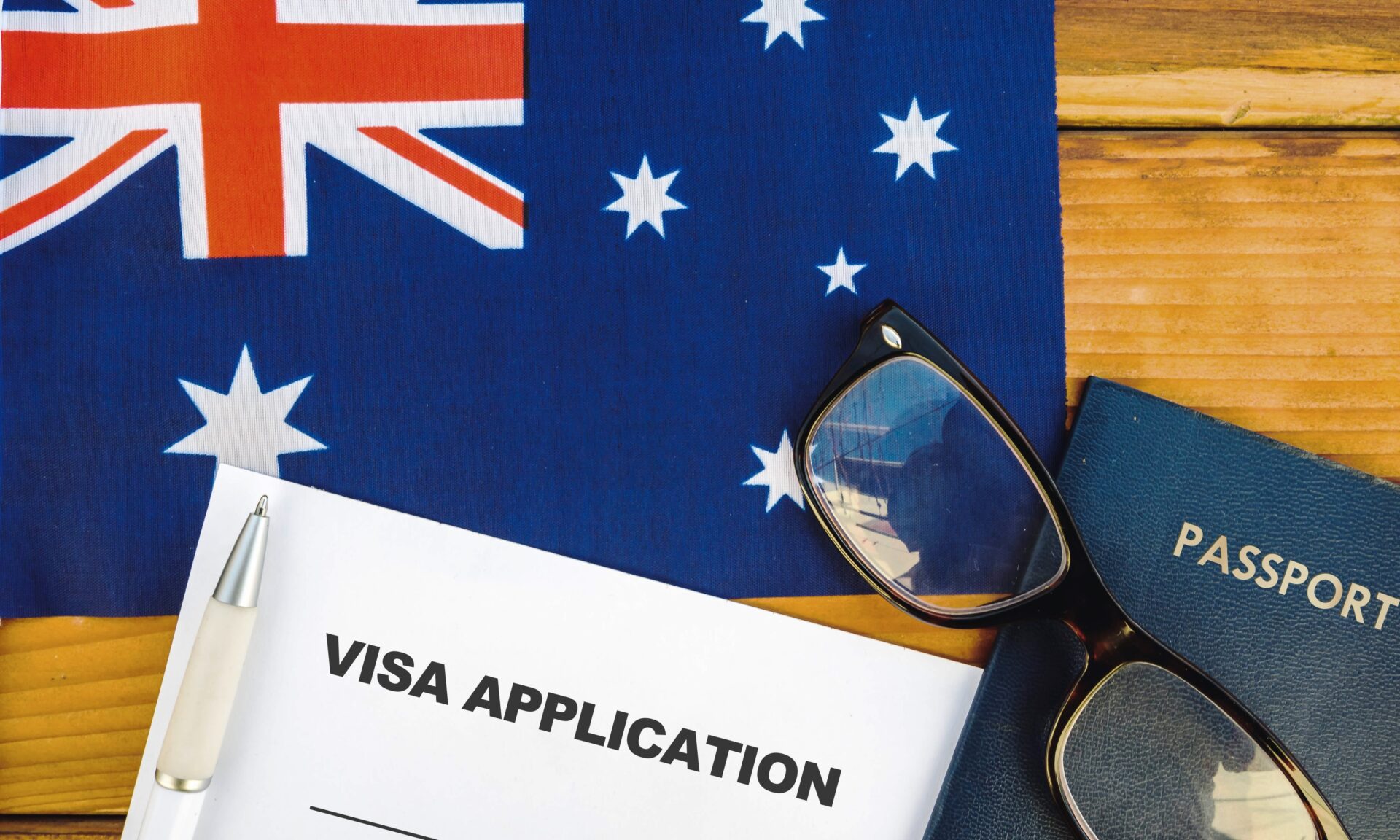 How to buy property in Australia: The process
Working out your timetable is a powerful tool for turning your dreams to reality. We always encourage buyers to work out their timescale for buying a home in Australia in advance, as that gives you a checklist to go back against and milestones to work towards. Use the following as a checklist — simply tick off each point as you accomplish it as you progress.
Six months from buying in Australia
Think about why you want to move to Australia, where you want to move, and what type of home you're looking for. Consider a list of 'must-haves' and 'nice-to-haves'.
Find and bring together your team of Australia property experts, including: an estate agent, a solicitor, a currency specialist, and, if necessary, a mortgage/financial adviser.
Look at your finances and draw up a budget for your purchase.
Five months from buying in Australia
Begin looking for your ideal property and start communicating with your estate agent.
Start to plan how you will structure your purchase financially, taking time to speak to your solicitor and financial/mortgage adviser.
Four months from buying in Australia
Speak with your estate agent about drawing up a shortlist of properties you'd like to visit on a viewing trip. Book in that trip when you're ready.
Finalise how you are going to pay for any property with your solicitor and currency specialist so that you can quickly take action if you need to make an offer.
Three months from buying in Australia
Attend any property events you need to and book any extra viewing trips, if necessary.
Speak to specialists for any areas that may prove problematic when you relocate, such as inheritance and property taxes and removals.
Contact the Foreign Investment Review Board (FIRB) to get approval on your purchase.
Make an offer on your chosen property.
Protect your transaction with the help of your currency specialist. Consider using a forward contract to freeze the exchange rate.
Consider booking a survey, if required.
Two months from buying in Australia
Finalise and submit a contract of sale to the seller's agent.
Start organising your removals from the UK and planning the decoration of your new home.
Ensure that your utilities will be connected when you move in.
Make your final payment and sign the contract of sale.
Wait through the pre-settlement period as your solicitor prepares the necessary paperwork.
Receive your keys and move in. Congratulations!
What should you consider before buying property in Australia?
Now you have an overall idea of what buying in Australia will entail, you can begin to begin planning your property purchase. You'll need to find out what you're looking for in a home, whereabouts you want to buy, and what type of property you want to buy. With a better idea of these factors, your search can begin in a much more targeted way.
Things to consider
Begin by asking yourself these five questions:
Why are you buying?
This first question will help you enjoy your home after you move to Australia. It'll give clarity on what you're looking for in terms of lifestyle. With this clearly defined, you'll find it easier to pick a suitable area and home. Reasons could include:
Property investment in Australia looks strong.
We want to enjoy a larger home in a sunnier area.
he kids need more room to run around, and we all need a new adventure!
The career opportunities are just too good to miss. Why would you go there!
I don't want to regret not having gone in later years.
How will you use it?
Be honest about what your lifestyle will be like, and you'll find it easier to find a suitable home. Will you move to Australia with children? If so, do check school zoning laws for local areas. Are you moving to enjoy the weather and lifestyle? You may find cheaper homes by living further away from city centres if you're not looking to work.
How much can you afford?
Get an idea of your realistic budget right from the start — and add in at least 5% extra for buying costs. There are further ways to raise finance, but a basic budget is a good foundation.
Remember too that the interbank rate (what you see on the news) isn't open to the general public. When you move to Australia, you'll need to work out how to transfer your money. Usually, you'll get a rate a couple of percentage points different to the interbank. Read our Australia finance guides and Smart's Property Buyer's Guide to Currency for more insight.
What does your Australian home have to have?
Think of your dream home when you move to Australia. What does it have to have? Is there a terrace, a swimming pool, is it modern or retro? Do you want a lot of outdoor space, or would you rather a low-maintenance apartment? Do you want a typical Australian single-storey home, or would you prefer two? Considering these "must-haves" will help your estate agent when they are suggesting properties for you to consider.
What should it definitely not have?
Being positive is all well and good, but do think about what you don't want, too. Would you hate having a long journey after a long flight? Do you find a sandy beach less of a draw than your own pool? Would living in a place with a lot of holidaymakers be irksome? Now's the time to say this, before your move to Australia. Again, considering these aspects will greatly help your estate agent when they are ruling out certain options for a shortlist.
The best places to live in Australia: Where will you buy?
When you're looking at where to buy in Australia, you'll find a wide choice of places to live: from the hustle and bustle of central Sydney, to the chilled surfing paradise of the Gold Coast and the quirky, arty city of Melbourne. There are also various hotspots to suit your needs, whether you want to live near other expats or you want to head somewhere that's incredibly affordable.
In this section, we're going to take a tour of some of the major cities and areas that you may wish to buy a property in Australia. We'll then round up some of the best locations to suit a specific need you may have from your new location.
Sydney
The majority of non-resident buyers choose Sydney when looking at where to buy in Australia. This world-class city is one of the most picturesque in the world, with so many great options for property investment from the bustling central business district, the high-end Circular Quay, the beaches of Bondi or Manly or the suburbs to the East or North.
Where to live in Sydney
Where you choose to live in Sydney will depend on your budget, how close you want to be to the city centre and what activities and scenery you want to surround yourself with. Generally speaking, the city and the beaches are the most expensive, the northern suburbs are also more prestigious, the south suburbs are quite trendy while to the west there are cheaper areas. Here are some of the popular suburbs where many British expats choose to live.
Eastern suburbs
The Eastern suburbs include the beaches of Bondi, Clovelly, Tamarama, Coogee and Bronte. The majority of expats settle in the Eastern suburbs, for at least a period of time, due to its fun holiday vibe and close proximity to the city. Health and wellness are prevalent in this part of Sydney with surfing, yoga, exercise and healthy eating a focal point in many people's lives.
The northern beaches
The Northern Beaches include Manly, Balmoral and the Lower North Shore. Those working in the city can enjoy a pleasant ferry ride from Manly Beach to the CBD each day, taking in views of the Oprah House and Sydney Harbour Bridge along the way. Manly is more upscale than Bondi and is much more laid back. Balmoral Beach has a low key local feel, but is a bit harder to reach downtown with a 30-40 minute bus ride. The Lower North Shore includes Lavender Bay, Kirribili and Crow's Nest. These spots present good property opportunities, and are in a great central location.
The city
The city and its surrounding suburbs of Surry Hills, Paddington and Balmain are great for people who want to live right near the CBD. Surry Hills is a lovely area with lots of cafes and a great nightlife scene. Paddington is full of designer shops and has a great food scene. Balmain has an English charm and is full of young families.
Cost of Living Sydney
Living in Sydney attracts a prestigious price tag, however there are ways to do it on a budget too. Overall property prices in Sydney are on the increase, with the median home price around $1.15 million. To rent a two-bedroom apartment in the city costs about $3,800, while a similar style apartment outside of the city centre is about $2,500. Wages in Sydney are high with the average household income $160,000 per year. Sydney is rated the 25th most expensive city in the world for expats with housing, food and electricity being the biggest drains of finances.
Here are some examples of what typical items and services cost in Australia:
Meal at an inexpensive restaurant $18 AUD/£10.16
Cup of coffee $4.30 AUD/£2.44
One dozen eggs $4.29 AUD/ £2.43
1 litre gasoline $1.40 AUD/£.79
Internet (monthly) $76 AUD/£42.10
Gym membership (monthly) $61 AUD/£34.63
Working in Sydney
Sydney is the economic capital of Australia and is home to the country's largest businesses and multinational companies. There are many jobs in the financial, insurance, healthcare, retail and manufacturing industries with the majority of expats working in the central business district (CBD). Workplace culture in Australia is centred around many family-friendly practices such as generous leave packages, sick and carers leave as well as flexible and work-from-home days in some cases. Those commuting to work can choose to do it via train, bus or ferry. Although traffic in Sydney is horrendous, there are plenty of affordable public transport options instead.
New South Wales (outside of Sydney)
Regional New South Wales may not have the same pull as its bustling capital for expats, but that's a misconception any local will happily correct. Sydney is gorgeous, but it's also pricey and hectic. Look beyond its boundaries and you'll find the laid-back, Australian lifestyle you've always wanted.
Just a quick glance across the map shows what's waiting for you: the beaches of Jervis Bay, the lush nature of the Blue Mountains, the many wineries and gourmet eateries of the Hunter Valley — it's a quality of life you certainly won't find back in the UK! Need we mention the year-round sunshine?
As for the pace of life, you'll find it generally that bit more laid-back than Sydney itself. For anyone moving with a family, you'll find it's a great place to put down roots. Large cities often attract a more transient population, whereas those heading further out are often in it for the long haul.
Where are the best places to live outside Sydney?
Newcastle
If you're still looking for city living, Newcastle's your spot. Just two hours to the north of Sydney, it has a population of around 500,000 and plenty of work opportunities for expats, particularly in healthcare and education. You've got a wealth of beautiful beaches on your doorstep, including Merewether — a great one for surfing. If you want to beat the crowds, however (and you're not bothered by sandy beaches), head over to The Bogey Hole, near King Edward Park. Aussies love their coffee, and Newcastle has been nicknamed a 'mini Melbourne' for its café culture.
As for facilities, public transport could be improved, so it's better to have your own car. There are two large shopping centres in Kotara and Charlestown, but the city's growth as a 'collection of suburbs' mean you can do day-to-day shopping locally in your suburb. If you're moving with children, there are a number of good schools, including the independent options of Newcastle Grammar and St Philip's Christian College.
Average house price: $1,168,972 AUD
Average unit price: $725,000 AUD
Port Macquarie
Port Macquarie's extensive beaches and waterways, small size and good facilities have made it one of the best places to live outside Sydney for retirement. It's a historic town, with a number of listed buildings, including the Overseers' Cottages, Old Courthouse and St Thomas' Anglican Church. The town boasts a grand total of 17 beaches, and, with a car, easy access to the lush hinterland of the Mid-North Coast. 9km of coastal walk routes provide plenty of chance for exercising in the 3,000+ annual hours of sunshine!
For foodies, the Port Macquarie Growers' Market is the place to pick up delicious local produce. The city itself is very walkable — not always a given in Australia — and has a bustling commercial centre. Nonetheless, it is more difficult to find work here, so it's generally advisable to find employment before moving. The relaxed environment is a great place to raise a family, and you've got a wide choice of schooling. There's the Port Macquarie campus of Hastings Secondary College, Catholic options like St Joseph and private schools like St Columba.
Average house price: $575,000 AUD
Average unit price: $390,000 AUD
Blue Mountains
The stunning Blue Mountains are a must for any nature-lover in New South Wales. The gorgeous colours of its trees in autumn and just the endless hiking opportunities through world-class scenery are big draws. The official 'City of Blue Mountains' is, in reality, a collection of smaller towns, the largest of which is Katoomba. Generally, you'll find most services easy to access, although you will likely need to pop into Penrith or Sydney, for a big shop.
Commuting into Sydney if necessary is just about feasible, at around 75 minutes by car (you need to abandon your UK sense of distance in Australia!). Prices are creeping up in the lower reaches are more Sydney residents move in, so get ahead of the curve and you could have a strong investment!
It is worth noting that insurance premiums will be higher in this area and care should be taken due to the risk of bushfires. The NSW Rural Fire Service has recommendations on protecting your home.
Average house price: $471,000 AUD
Average unit price: $345,000 AUD
Melbourne
Like most major Australia cities, Melbourne's right on the coast, with excellent beaches nearby. It's also a cultural haven — arts, fashion, sport, cinema and music are all big parts of the city's life. It's home to many TV studios and has some of the oldest cultural institutions in Australian life. Moving to Melbourne, you can enjoy the National Gallery of Victoria, the Royal Exhibition Building or catch a game at the Cricket Ground.
If you're moving to Melbourne with children, you'll be pleased to know it's an educational hotspot. Six out of the top 20 high schools nationwide are in the city, while there are also 21 international or IB schools. Come the weekend, you can relax at the Royal Botanic Gardens, get up close to wildlife at Melbourne Zoo or spend a lazy day at Brighton Beach.
The city is one of the most consistent property markets in Australia. The cost to buy property in Melbourne is less than Sydney with the average unit price around $450,000 AUD. The state of Victoria has the highest rate of interstate migration in the country at 2.3% according to the Australian Bureau of Statistics. Many non-residents are also attracted to Melbourne due to its cosmopolitan feel, high standard of living and plethora of investment opportunities.
Where are the best districts of Melbourne?
Melbourne is a huge city — most Australians prefer home to apartment living, so the cities tend to cover a lot of area. Luckily, that means there are enough different districts to suit everyone's tastes and budget. Generally speaking, you'll find that the further west you go, the cheaper prices are. Likewise, the further east you go, the more expensive prices are. Here are some of the best:
Bayside
A popular area with British expats, Bayside has a stunning waterfront location. It boasts a number of popular beaches, including Brighton and St Kilda. The Ormond Esplanade is a favourite among locals for its cafés, as is Church Street for its boutiques. Albert Park is a quiet, wealthy area that's popular with families. It's got a very central location — twenty minutes by car and train from the city centre.
Median house price: $1,500,000 AUD
Median unit price: $700,000 AUD
Whitehorse
This is a leafy suburb popular with overseas buyers. Expats from China, India, Malaysia and the UK make up the biggest international population. Box Hill has an absolute plethora of Asian restaurants and its fresh market is a must for foodies. The Blackburn Creeklands are great for a Sunday stroll. You might also recognise the town hall — it was Erinsborough Courthouse on Neighbours!
Median house price: $1,200,000 AUD
Median unit price: $565,000 AUD
Mornington Peninsula
The shire of Mornington Peninsula may seem like a far-out suburb, but it's a destination in its own right. There are world-class beaches, including Sorrento and Fingal. Port Philip and Western Port are both popular water-sports destinations. Its wineries are well known throughout Australia. The western side of the peninsula feels much more separate from Melbourne, with plenty of small towns along the shoreline. Nonetheless, you're still only around an hour by train from the city centre.
Median house price: $900,000 AUD
Median unit price: $370,000 AUD
Yarra Ranges
Heading further inland, you'll find the Yarra Ranges. This beautiful area is particular popular with European expats, with a large British community. Although it's only 90 minutes by car from the city centre, or between an hour to an hour and a half by train, much of it is rural. If you're moving to Melbourne but want peace and quiet, here's a place for you! Closer to Melbourne itself, the suburbs are quite densely populated. However, moving towards the Great Dividing Ranges, you'll find more isolated settlements and lots of forest cover.
The Yarra Valley's known again for its wineries and restaurants, especially around Yarra Glen. If you're commuting, Belgrave's a good choice. It sits at the end of Burwood Highway, but also has plenty of life of its own. Main Street has a supermarket, shops, services and banks.
Median house price: $491,000 AUD
Median unit price: $423,000 AUD
Wyndham
To the west of the CBD is Wyndham, around 25–40 minutes' drive. Its 27km of gorgeous coastline is attracting more and more buyers. It's one of the fastest-growing suburbs in Melbourne and there are trains every forty minute to the centre.
The Open Range Zoo is a big hit with kids, who can meet rhinoceros, lions and giraffes. Its centre has all the shops, libraries, banks and services you need without going into Melbourne. If you're thinking of buying here, you need to act soon — prices are climbing fast.
Median house price: $400,000 AUD
Median unit price: $290,000 AUD
Banyule
Banyule's a small, green suburb located close to the city centre. Anyone moving to Melbourne's centre should check it out — its cycling paths and walking tracks make it a pleasant place to live. Ivanhoe has a historic centre with an Art Deco town hall and a good golf course. Picturesque Eaglemont has a number of Victorian properties and a 'Garden City'-esque layout. Properties coming on the market are few and far between, so keep your eyes peeled!
Median house price: $910,000 AUD
Median unit price: $500,000 AUD
Working in Melbourne
Melbourne's a fantastic retirement destination, but if you're coming for work, there are still lots of opportunities. The most popular sectors British expats in Melbourne work in are healthcare and social assistance (14%), professional/technical/admin roles (14%), retail (13%), manufacturing (11%) and education (9%). Over 16% work as managers in their role. Salaries are comfortable. Computer professionals make $1,900 AUD a week on average. A plumber makes $1,000 AUD, while a teacher makes $1,500 AUD. A nurse makes $1,340 AUD and a civil engineer $1,683 AUD.
Shopping in Melbourne
Melbourne centre and suburbs alike are full of commercial precincts. Some of the biggest malls and shopping streets include Chadstone, Melbourne Emporium, Bourke Street and 2km-long Chapel Street. If you're moving to Melbourne, you'll also be able to take advantage of the many markets.
Brisbane
Brisbane, affectionately known as 'Brissie', is a vibrant, friendly city situated right in the heart of the East Coast of Australia. Don't be fooled by its reputation of being just a laid-back 'large country town', there is far more than meets the eye. Brisbane is a rapidly developing city with big opportunities, big ideas, and a big vision.
The city is the capital of Queensland, the second largest state in Australia. The state is home to stunning coastlines, national parks, the Whitsunday Islands, and five UNESCO World Heritage areas: Fraser Island, Riversleigh Fossil sites, Wet Tropics (including the Daintree Rainforest), Godwana Rainforests, and of course the extraordinary Great Barrier Reef.
Queensland certainly lives up to its reputation as "the Sunshine State" with an average of 8–9 hours of sunshine each day. In fact, Brisbane is the sunniest city in Australia, with an average of 283 days of sunshine per year. Even in a Brissie "winter", the average minimum temperature is only 10°C, and the average maximum temperature is a glorious 21°C. Summers can be hot and humid, reaching temperatures as high as 40°C. Although mid-high temperatures rarely drop in Queensland, it can have its fair share of bad weather. Queensland's sub-tropical climate is characterised by wet (Nov–April) and dry (May–October) seasons. During the wet season, Queensland is often affected by cyclones, severe thunderstorms and flooding.
Would living in Brisbane suit you?
Whether you are a young professional, have a family or are retired, Brisbane has something to offer for you. With a population of 2.27 million, Brisbane is Australia's third largest city, behind Melbourne and Sydney. Brisbane is a multi-cultural city with 28% of its residents born overseas, many from the United Kingdom, New Zealand, China, Korea and India.
Many Brisbanites argue that their city is a mini version of Melbourne: full of culture, creativity and vibrancy. In fact, many Melbournians move to Brisbane because of its smaller size, better house prices, and warmer climate. Brisbane is also home to little laneways filled with hidden bars, hipster cafes and coffee shops. Whilst walking through the city centre, try to spot some colourful street art or interesting architecture.
Brisbane has a fantastic commitment to large public areas and community fun. There are many beautifully maintained parks and public spaces. The Botanical Gardens and Roma Street Parkland are particular favourites. Brisbane River is at the heart of the compact city centre with cultural precincts and residential suburbs lining the riverside. Feeling active? Use the fabulous pedestrian and cycling paths to take you all along the river's edge. Make use of Brisbane's CityCycle Scheme as a fun and affordable way to move about. Alternatively, you could hop on the free CityHopper ferry which slowly meanders down the river and under Brisbane's iconic Story Bridge.
The South Bank precinct truly epitomises Brisbane's great community spirit. Covering 17 hectares, the Parkland has walking trails, picnic areas and the famous 'inner-city beach': a man-made beach with a lagoon, sand and palm trees. If you're feeling hungry, Little Stanley Street and Grey Street are Brisbane's popular eat streets which serve a superb range of food. South Bank is also home to the Cultural Precinct that includes the Queensland Performance Arts Centre, Queensland Art Gallery and Gallery of Modern Art, State Library of Queensland, and Queensland Museum and Science Centre.
Brisbane has many community festivals and fantastic food markets which offer a huge variety of different cuisines. The City Market is great for lunch: quick, excellent value and most importantly, delicious! In the evening, catch a ferry to the lively Eat Street Northshore, where shipping containers have been converted into food trucks, dessert stalls and bars. There's always live music so spend a few hours to soak up the atmosphere.
A developing city
Brisbane is a city with ambition and vision. Brisbane Airport is due to open a new runway, with the goal to make Brisbane into a leading global destination and gateway into Queensland. New infrastructure and investment will lead to more opportunities for tourism and work.
In the city centre, it is hard to miss different construction sites along the riverside. For example, Queens Wharf (a $3.6 billion AUD development) is set to become a new precinct with four luxury hotels, 50 bars and restaurants, 2000 residential apartments, and large open public spaces. This development alone is set to create 10,000 more jobs. On top of this project, there are many others. For example, more community and cultural precincts are being developed, and a new entertainment arena and theatre are being built.
In terms of transport, there is also a new Brisbane Metro, Cross River Rail line, and International Cruise Terminal. All Brisbane construction projects are set to be complete by 2025, and are worth around $30 billion AUD.
Working in Brisbane
Expats from the UK living in Brisbane should have no trouble finding work. The main industries are IT, finance, administration, mining and construction. Jobs pay well in Brisbane despite the lower cost of living compared to other cities. Work-life balance is reported as one of the most satisfying parts of living and working in Australia, and many jobs in Brisbane certainly have this appeal.
Weekends in Brisbane
One of the main selling points of Brisbane is its fantastic location on the East Coast of Australia. As Brisbane is located in the south east of Queensland, it is not only the main gateway into the state, but it also near to the New South Wales border. Within a couple of hours, you can drive interstate and head for hippy haven, Byron Bay, for a weekend of surf, music and chilled vibes. There's also many spots in Queensland to see. For stunning beaches, drive an hour up to the Sunshine Coast and explore the surf towns of Mooloolaba and Noosa. Don't forget to stop by Steve Irwin's Australia Zoo along the way! For theme parks and 24/7 entertainment, drive an hour down to bustling Gold Coast.
For a few relaxing days away, drive to Hervey Bay (roughly 3.5 hours) and catch a ferry to the incredible Fraser Island — the largest sand island in the world. If you fancy something a bit closer to home, idyllic Moreton Island, North Stradbroke Island and Bribie Island make for excellent day trips from Brisbane. As well as the surf, sea and sand, Brisbane is near to national parks and rainforests, with plenty of great hiking opportunities.
Where to live
Brisbane is a great place to live for UK expats and retirees looking to live in sunny Australia and who want all the conveniences of a large thriving city but without the hefty price tag. If you're looking to make the move to Australia this year, Brisbane could be just the place for you.
Brisbane's city centre is quite compact, but there is a lot of urban sprawl with many suburbs in the outlying areas around the city. Those working in the heart of the city and wishing to rent or buy an apartment near their work will enjoy the great public transportation and walkability getting to and from their job. Those living in outlying areas will need to rely on longer public transport commutes or will require a vehicle to get around.
Inner-city suburbs, such as West End and Fortitude Valley, boast a great location with a buzzing, creative atmosphere. West End is a little rough around the edges, attracting many university students who like to hang out in quirky cafes. Fortitude Valley attracts young professionals searching for trendy bars, good food, and a vibrant nightlife. There is also great shopping in Fortitude Valley, with the convenience of easy access to the city and lots of public transport options. If you're looking to live in the heart of the action, Fortitude Valley is it.
New Farm and Tenerife are extremely popular, upmarket inner-city suburbs. The compact suburbs are based along the riverside. New Farm is a cultural centre and home to the fantastic Power House, a converted tram power station that hosts a range of comedy, music, dance and drama events. Both suburbs attract a more relaxed crowd, who are looking to soak up city life with high-end restaurants, boutiques and verdant outdoor spaces.
Within the city, there are many popular but pricey options for families. For example, Paddington is a desirable location for families. Situated on the hilltops, Paddington offers stunning views of Brisbane and is only 2 kilometres away from the city centre. The charming, leafy suburb has lush parks, quaint houses, vintage shops, and good schools.
If you fancied living further away, Victoria Point is a family-friendly suburb, full of expats and about 30km from central Brisbane. An up-coming, family-friendly suburb is Sunnybank Hills. It has a variety of shops, restaurants and parks making it a nice little community of its own. Properties in Victoria Point and Sunnybank Hills are more affordable than inner city areas like Paddington.
The price of housing
Brisbane is more affordable than Sydney and Melbourne to rent or buy property. However, Brisbane is set for a big rise in house prices over the next few years.
Within Brisbane's city centre, apartment-living is extremely popular, and this demand is shown by numerous building projects all over the city. In particular, many new modern apartment towers are being built up along the riverside, offering superb views with an excellent location. A young couple looking to rent an apartment would spend roughly $420 AUD per week for a one-bedroom unit, or $550 AUD per week for a two-bedroom unit. The median price to buy an apartment is $302,500 AUD for a one-bedroom unit, and $550,000 AUD for a two-bedroom unit.
To buy a house in a popular family-friendly suburb comes with a price tag. For example, the median property price for a house in Paddington is $1,142,500 AUD. New Farm is Brisbane's most expensive suburb, with a median house price of $1.7 million AUD. Further away from the city, family-friendly suburbs such as Sunnybank Hills and Victoria Point offer better value housing. The median house price in Sunnybank Hills was $631,000 AUDand the median house price in Victoria Point is $520,000 AUD. Kingston was the most affordable outer-city suburb with a median price of $325,000 AUD.
The Gold Coast
Are you thinking of beaches, year-round sun and unlimited entertainment? The Gold Coast, located in Southern Queensland, ticks all these boxes and is everything you dreamed Australia would be. Only an hour outside of Brisbane and with its own international airport, this tourist hub boasts some of the best beaches and theme parks in Australia and some of the biggest sporting events around.
What makes the Gold Coast great?
The Gold Coast is famous for having some of the best weather in Australia. Summers average a warm 25°C while winters hover around the 18° mark. The beaches on the Gold Coast stretch for miles, and the sand — a soft white silica — feels powdery under foot. With a reasonable cost of living, a diverse job market and close to Queensland's capital, Brisbane, the Gold Coast is ideally positioned as a place to live and work.
The Gold Coast features a year-round events calendar with big international sporting occasions like the State of Origin in rugby league, numerous theme parks like Dream World, Sea World and Movie World, limitless shopping, countless concerts and much more. The Gold Coast is the playground of Australia for entertainment, with people from all over holidaying and playing there.
Living on the Gold Coast
The Gold Coast offers many areas to live, and with a population of half a million people it is just the right size. Surfers Paradise (yes, it's really called that) is the heart of all the action, where skyscrapers fringe the surf beaches, contrasting glitz and glam with a laid-back surf culture.
Other beach suburbs on the Gold Coast include Coolangatta, Broadbeach, Mermaid Beach and Southport. Southern lying suburbs include Robina and Currumbin, while northern suburbs (closer to Brisbane) include Helensvale, Coomera and Ormeau. The average cost of a two-bedroom flat in Surfer's Paradise is around $400,000 AUD (£247,000), while a three-bedroom home in the outer lying suburbs such as Coomera would cost about $355,000 AUD (£220,000).
Working on the Gold Coast
There are plenty of jobs on the Gold Coast for people in the service, tourism and construction industries. With an easy commute to Brisbane by car, and a commuter train and light rail expected sometime in the future, working in the city is a breeze. Retirees will also love the Gold Coast, with plenty of golf courses, shopping centres, parks and beaches to relax and unwind. There are two universities — Bond and Griffith — and plenty of private and public-school to choose from.
Northern Queensland
North Queensland is Australia's very own tropical paradise, located 1,500 kilometres from Brisbane. Also known as the "Far North", it is home to two regional cities which house the majority of the region's residents: Cairns and Townsville. As the gateway to the Great Barrier Reef, north Queensland attracts huge numbers of tourists each year. It also provides an ideal destination for those looking for a slower pace to life in a tropical climate. Conveniences such as an international airport, universities and excellent shopping centres and hospitals are also found around here. Let's take a look at life in the part of the country.
Cost of living
The cost of living in tropical north Queensland is comparable to other Australian cities; however, housing is significantly cheaper. Expect to pay an average of $413,500 AUD (£236,000) for a home in Cairns and $350,500 AUD (£200,000) for a home in Townsville. With wages and other household costs comparable to the rest of the country, residents in the region often have a larger disposable income left over to spend on other things. However, grocery items are slightly more expensive than more southern parts of the country due to the cost of transportation.
Working in North Queensland
There are plenty of employment opportunities across different sectors, with tourism and professional services being the biggest industries in Cairns, and military and mining being the largest sectors in Townsville. Other employment sectors include higher education, public services and financial services. Although expats are drawn by the climate, many British retirees also choose to live in this area for the employment opportunities.
Where to live
While Cairns (140,000 residents) and Townsville (190,000 residents) are the main population centres, there are several smaller towns that provide excellent places to live in the Far North:
Port Douglas is an hour north of Cairns and is a fusion of laidback small town living with sophistication and luxury. Popular with celebrities and the super wealthy, it's a place where flip-flops and stiletto shoes are both acceptable attire. Think super yachts, five-star hotels, beach life and traditional regional pubs. The town has a fulltime population of about 3,500 with lots of transient workers and tourists.
The Atherton Tablelands is a rural area inland from Cairns, with several small country towns. Also known as the fruit bowl of Australia, there are plenty of farms growing everything from mangoes, to limes, to avocados and coffee. For those looking for a country life away from it all, the Atherton Tablelands is a great option.
Innisfail is a small coastal town with agricultural roots and an interesting mining history. The coastline surrounding Innisfail is some of the best in the country and you won't find people more down to earth than in this coastal town.
Mission Beach is a tropical oasis right in-between Cairns and Townsville. The idyllic Dunk Island, off the shores and the small town, serves as a stop-off point for tourists travelling down the coast. For those looking to live away from it all, Mission Beach truly is a tropical paradise.
Tropical north Queensland is remote but is a completely self-sufficient area with first-class amenities. With the Great Barrier Reef on the doorstep and outdoor adventure aplenty, life in the Far North is ideal for the British expat or retiree looking for tropical laid-back living in Australia.
Adelaide
Adelaide is consistently voted as one of the most liveable cities in the world, with some of the nicest parks and stunning scenery in the country. If you love food and wine, Adelaide will not disappoint. Suburbs like Redwood Park, Melrose Park and Modbury Heights offer solid investments showing strong rental yields. Adelaide has a slower pace to life than the bigger cities, has plenty of job opportunities yet living expenses are a fraction of the cost of Sydney and Melbourne.
The most liveable city
Adelaide has topped plenty of lists of Australia and the world's most liveable cities. The original city was built as a planned town for free settlers, rather than as a penal colony, and still today the city centre is laid out on a wide grid plan, with large squares and tree-lined boulevards. The entire area is surrounded by the parklands, a beautiful greenbelt of around 1,700 acres. In fact, Adelaide as a whole is extremely green, with 29 large public parks and botanical gardens.
Compared to other Australian regional capitals, Adelaide's quite small, at 1.3 million, but there's plenty to do for the whole family. Mad March showcases the city's thriving cultural scene, with the Adelaide Festival, Adelaide Film Festival, the wine/food festival Tasting Australia, the Adelaide 500 motor racing and more. UNESCO has called it a "city of music", and you'll find more music venues per capita here than anywhere else in the southern hemisphere.
A haven for foodies
The city is also a haven for foodies and wine connoisseurs. The Adelaide Hills and, further away, the Barossa Valley, are two of Australia's most famous wine regions, and you can spend plenty of enjoyable weekends on tours of the local wineries. As for dining, you can run the whole range from casual favourites to fine dining – Orana, near Rymill Park, was named Restaurant of the Year in 2018 and 2019 by Gourmet Traveller and the Good Food Guide.
An affordable cost of living
Adelaide is one of Australia's most affordable major cities, with prices nowhere near the sky-high levels they've reached in Sydney and Melbourne. A house 5km from the CBD would cost around $809,000 AUD, compared to $2.3 million AUD in Sydney. Head between 11-19km out, and you're looking at just $490,000 AUD, as opposed to $1.5 million AUD.
Efficient transport
Adelaide has quite a comprehensive public transport system. The old nickname "the 20-minute city" referred to the ability of residents to get to most key places within around 20 minutes. These days, that isn't necessarily a reality, but there is an efficient metro system, with four main lines, and a comprehensive bus system. Adelaide doesn't have the freeways from the suburbs to CBD that most Australian cities do, but traffic is not as congested as in larger cities.
Finding employment in Adelaide
Adelaide's jobs scene isn't quite as dynamic as Sydney's or Melbourne's, but the regional government is still very keen to attract new arrivals to work in the city. In-demand occupations under the regional South Australia list range from engineering managers, insurance brokers, early childhood teachers and optometrists to GPs, midwives, hairdressers, mechanics, carpenters and more. The average full-time salary in South Australia is around $47,000 AUD.
Where are the best places to live in Adelaide?
If you're tempted by the wonderful lifestyle on offer here in Adelaide, the next step is to start considering where you'd like to live. Here are some of our favourite areas:
North Brighton/Hove
Like its namesake in the UK, (North) Brighton is a beachside suburb — but the beach here is sandy and the sea is warm! A statistic you'll often see in Adelaide area guides is how close they are to the parklands, and here, 100% of residents have easy access to the greenbelt. Houses here are generally large, but sometimes at the expense of a sizeable garden, as in many Australian developments.
Average three-bedroom house price: $643,000 AUD
Glenelg North/South
Glenelg puts you right on the beach with a strong sense of community. The waterfront has been developed with modern high-rises, although the suburb is actually the oldest settlement in South Australia. As such, with many new bars, cafes and restaurants, it's perfect for someone looking for a bit more life than in some quieter suburbs.
Average three-bedroom house price: $930,000 AUD
Semaphore
In North Adelaide, Semaphore is a popular choice for families. There are lots of family-friendly festivals throughout the year, and, of course, the beach, jetty and foreshore — with its funfair attractions ­— to provide endless entertainment in the South Australian sun. Westfield West Lakes is just five minutes down the road for shopping and casual dining.
Average three-bedroom house price: $670,000 AUD
Tee Tree Gully/Banksia Park
Tea Tree Gully is an affordable suburb — technically its own city administratively — in the northeast of Adelaide. Despite being just a 25-minute drive to the CBD, it's quiet and peaceful, and backs onto the wine regions of the Adelaide Hills. Local schools include St Francis Xavier's, part of the Catholic system, and Banksia International School. There's a Westfield at Tea Tree Plaza, with all the shops and services you could need.
Average three-bedroom house price: $409,000 AUD
Perth
Perth is the Goldilocks of global cities: not too big and not too small, not too hot and not too cold. It's clean and safe, but not boring. It has good honest work and amazing opportunities for leisure and fun. Property is more affordable than ever and there are direct flights. It is a beautiful city, with some of the freshest air in the world, stunning coastline, excellent shopping and only a cheap flight away from Asia. These and many reasons are why you should move to Perth.
When seafarers first arrived in western Australia three centuries ago, they were astonished to discover black swans. No-one predicted that the other side of the world would have black swans. And yet it felt sort of natural. These days economists describe a "black swan event" as one that takes us by surprise, but we later realise was predictable. We think that your move to Perth will be a bit like that — unknown and exciting, yet feeling utterly right and natural when you've done it.
The basics then. Perth is in the state of Western Australia (WA). It has a population of just under two million, and is by far the biggest city in WA. It is fringed by white, sandy beaches. It's warm year-round and property prices are cheaper than they have been in years.
Can you ask for much more? Perth has always been popular with British buyers — for the simple reason that it's the first port many reached from the UK in the days when we travelled by boat. We still like it, and as property in many parts of Australia becomes unobtainable due to sky-rocketing prices, Perth remains an affordable option without needing to sacrifice on the city lifestyle.
Perth's property market
For most of the last decade, the property market in Perth was one of the strongest in Australia. This was due to the robust Western Australia (WA) economy, which profited from one of the biggest mining booms in Australian history, prompted by China's demand for resources. When China's economy slowed, so too did the mining industry and, with it, the property prices.
Property prices now are more or less stable. You'll currently be looking at a median of $705,000 AUD for a house and $399,000 AUD for a unit. This makes an excellent investment opportunity for British expats; with many experts predicting Perth is now at the bottom of the market.
If you sold the average UK house, you'd have a budget of around $445,000 AUD (if you didn't have any other methods of raising finance). For around this price you can expect to move into a three- or four-bedroom older home, on approximately 500 square meters, in one of the suburbs close to the city. Head a bit further from the city centre and you could land yourself a more modern home, on a bigger block and probably with a swimming pool. In Perth's Central Business District (CBD), this will get you a brand-new, luxury, two-bedroom, two-bathroom apartment.
The neighbourhoods
If you were to look at a birds-eye view of Perth, you would notice the city is intersected by two rivers that form a "Y". The city of Perth itself is to the north of the rivers and Perth locals usually refer to where they live as being either north or south of the river. The northern suburbs that are close to the river are some of the most popular and range from the trendy and hip Subiaco to the beach-side community of Cottesloe. South of the river you will find tourist highlight and shipping port Fremantle, and Applecross which is a popular suburb for professionals.
Buying in Perth
The process for buying property in Perth for Brits depends on residency status. British expats who are Australian citizens or permanent residents should have little trouble buying property. Temporary residents in Australia require foreign investment approval from the Foreign Investment Review Board (FIRB) in order to purchase property. Temporary residents are also restricted to what they can purchase (new construction only). In terms of obtaining mortgage financing in Australia, lenders are more hesitant to consider foreigners, and an Australian income is usually required to obtain a loan.
Canberra
The construction industry in Canberra is booming, with one of the highest number of building approvals nationwide. The economy in Canberra is also strong, fuelled by a big public-sector base (Canberra is the capital of Australia), a strong higher education sector and a growing population. Property prices remain lower than Sydney and Melbourne, with a median home price of $672,000 AUD. The property market also shows to be trending upwards in recent years.
Tasmania
Tasmania – "Tassie" to the locals – is known for its rugged scenery, fabulous foodie scene and welcoming locals. A cooler climate than the rest of Australia makes it popular with British expats keen to avoid the full-on heat of somewhere like Perth, while still benefiting from mild winters, longer summers and that laid-back Australian charm.
Property market
The capital Hobart has become on of Australia's hottest housing markets. According to data from the Australian Bureau of Statistics, Hobart has recorded large increases in property prices recently, outpacing growth in many other Australian cities, including Canberra, Perth, Brisbane, and Adelaide. That said the average house price in Hobart ($443,500 AUD) and Tasmania as a whole ($325,000 AUD) remains well below the national average ($679,100 AUD).
Working in Tasmania
The main industries in Tasmania are mining, forestry, agriculture and tourism, with average weekly gross earnings of around $817 AUD (£450). One of the most desirable things about living and working in Tasmania is the work-life balance, with family and recreation time given plenty of attention. An average working week of 38 hours ensures this is more than possible.
Where to live in Tasmania
Hobart
If you're looking for work opportunities, a thriving café culture, fascinating arts scene, and plenty of British neighbours, the capital Hobart will tick all the boxes. Hobart is a small city, with a population of around 200,000, but has everything you need to enjoy your life Down Under. This is a port city with a waterfront that offers an enticing buzz and a sense of history. Towering above the city is Kunanyi/Mt Wellington, making adventurous outdoor activities a must. When summer comes round its festival time, and for a few weeks around the New Year things get lively thanks to events like the Sydney to Hobart Yacht Race and The Taste of Tasmanian festival.
Hobart is trending to be the next big thing with the population growing in recent years. Above average rental yields, low property prices and a rising population are all great signs for those looking to buy property in the city. The median home price is around $635,000 AUD. For those attracted to the Tasmanian lifestyle, Hobart is an excellent place to buy property his year.
Launceston
Tasmania's second city has a population of around 70,000. The locals will happily tell you that they have everything Hobart has to offer — the architecture, the parks, the food, the countryside — but it's all a bit more elegant, beautiful, tasty and verdant. There are a handful of lovely suburbs and small towns surrounding the city such as Evandale, Seaport and Perth. Tasmania's world-renowned wine region is right on Launceston's doorstep.
Devonport
Devonport is located on the Mersey River and the Bass Strait on the north-west coast of the island. Here you'll find the Spirit of Tasmania, which ferries people and goods to and from Melbourne. Locals and visitors enjoy great beaches, pretty parks, the town's proud maritime heritage and an active outdoor lifestyle.
The cheapest places to live in Australia
Let us confirm what you probably already suspected: Sydney is the most expensive place to live in Australia. This iconic city has it all: sun-drenched beaches, salubrious neighbourhoods, spectacular natural harbour, fine restaurants and first-class shopping. But it comes at a price. The average house price in the capital of New South Wales currently stands at just over $1,000,000 AUD (£495,800). Melbourne – the world's most liveable city – trails closely behind.
So, which destinations offer a more affordable alternative to big budget cities? We've rounded up a few options where you can live the quintessential Australian lifestyle without breaking the bank.
Adelaide
Let's start in the country's most affordable capital city, Adelaide. Average prices in the capital of South Australia ($470,000 AUD) have remained relatively steady in recent months. While across the Bass Straight in Hobart ($492,000 AUD) they have soared.
There are five inner-city suburbs within 5km of the city centre with an average price below $500,000 AUD: Hindmarsh, Cowandilla, West Richmond, Renown Park and Devon Park. You would have to travel 52km from the centre of Sydney and 21km from central Melbourne to find similar prices.
Affordable property isn't Adelaide's only appeal. It is a coastal city renowned for its colonial elegance, spacious green parklands and thriving food scene. It has the laid-back feel of a country town with all the comforts of a sprawling metropolis. A Mediterranean-esque climate provides perfect conditions for outdoor enthusiasts, beach lovers and wine connoisseurs — it's one of the top wine producing regions in the world.
Newcastle
Newcastle might only be one-tenth the size of Sydney, but its appeal punches well above its weight. Having shed its image as a gritty mining port, more and more Sydneysiders are making the two hour journey south to trade Australia's most expensive city for its more affordable neighbour. As coal is replaced by coffee as the city's biggest earner, vibrant cultural, nightlife and restaurant scenes have spawned. Throw in some of the best city beaches anywhere in the country and you're left wondering why it's taken so long for Newcastle's reputation to grow.
A two-bedroom flat in Newcastle will cost you a reasonable £275,000. With similar stunning, sandy beaches, a bustling city and a population of half a million, Newcastle is a great alternative for those who don't want to pay the premium of living in Sydney.
The Gold Coast
For those looking to purchase a holiday home or move to Queensland, Australia's sunniest state, why not try the Gold Coast instead of Brisbane. Although Brisbane has all of the conveniences of a modern city, the Gold Coast also has everything you'd expect from a city (including an international airport) plus it's situated on some of the most stunning beaches in the country. A two-bedroom flat in Brisbane will set you back about £300,000 but moving an hour south to the Gold Coast the same property will cost about £50,000 less.
Margaret River
If you love the beaches of Perth but wouldn't mind paying less for a property and being a bit more remote, then the Margaret River may be the ideal spot. A playground for surfers and wine lovers, Margaret River epitomizes all that is great about Australia. Instead of paying £330,000 for a two-bedroom flat in Perth why not opt for one for £210,000 instead and only three hours down the road.
Wollongong
Wollongong — or the 'Gong' as it's affectionately known — is another old mining town on Sydney's doorstep. More akin to Adelaide, it offers property buyers the laid-back feel of a large country town, combined with a relaxed beachside lifestyle. City slickers who don't head north to Newcastle in search of affordability and tranquillity make the 80km journey south to this New South Wales gem. The average house price ($700,000 AUD) is much lower than Sydney, where average prices can reach the $2,000,000 AUD mark.
Cairns
Cairns' population of 150,000 permanent residents is swelled considerably by its status as the gateway to the Great Barrier Reef. It might not be as cheap as it was following the rapid growth of tourism, but property is practically given away here. Especially when compared to Australia's major capital cities like Sydney, Perth, and Melbourne.
Combine the average house price ($490,000 AUD), which sits below the half a million dollar mark, with the tropical climate, and it's easy to see why Cairns is such a popular choice with people emigrating to Australia in search of sunshine.
Tasmania
Despite the recent property market boom in the capital Hobart, Tasmania remains Australia's most affordable state to buy a home. That said, property prices in Hobart are a similar level to Cairns. It's not just property prices that have increased in the city recently, so has its appeal. Job opportunities, a thriving café culture and a burgeoning arts scene make the state capital a major draw.
The average house price ($338,000 AUD) in Australia's second smallest state sits well below the national average ($770,000 AUD). Head to places like Launceston and Devonport to find the island's most affordable property in elegant surroundings.
The best places to buy investment property in Australia
You've done your homework and you know Australia is one of the most stable countries on the planet for property investment. It has avoided a recession for the last 25 years, recording strong property price growth across most of the country during this time. So, if you're considering investing in property in Australia, here are the top locations to watch.
Adelaide
Adelaide is one of the most liveable cities in the world, and the property market is much more affordable than other Australian state capitals like Sydney and Melbourne. Suburbs in Adelaide that appear to offer the best opportunity for investment include Redwood Park, Melrose Park, Marino and Modbury Heights, as they tend to have the highest rental yields. The average home price in Adelaide in 2017 was $500,700 AUD (£288,000) – much less than Sydney (over £600,000) and Melbourne (around £500,000).
Melbourne
Melbourne has one of the most consistent property markets in Australia and prices remain at a reasonable level. This desirable city, with its diverse economy and high standard of living, has the highest level of interstate migration. The average apartment price is £288,000, with property prices rising by 55% there in the last five years.
Regional cities outside Sydney
Wollongong and Newcastle are both booming cities outside Sydney, providing excellent investment opportunities. The growth potential in commuter cities such as Wollongong and Newcastle (which are both under 1.5 hours to Sydney) is considerable, while property prices are a fraction of what they are in Sydney. Newcastle has seen 7% price growth per annum and has substantial infrastructure projects underway, such as a new light rail system and cruise ship terminal.
Canberra
Canberra has a wealth of opportunity for property investors with low property prices, strong rental yields and tight vacancy rates. In recent years, there were record building approvals and high rental yields on apartments. The big public-sector base, strong higher education sector and growing population all add to Canberra's desirability as an investment location.
Hobart
Hobart on the island of Tasmania has affordable property options (the average apartment price is £178,000) and strong growth in rental returns. Buying in higher-end suburbs in Hobart will provide the greatest returns and will safeguard investments in the long run. For those looking for an affordable investment option with great returns, Hobart is where it's at.
The Gold Coast and Sunshine Coast
The Gold Coast and Sunshine Coast have seen some considerable new developments in the last few years. In recent years, there has been significant infrastructure spending on projects like a new hospital and light rail, adding value to the area. Located just outside of Brisbane, both the Gold Coast and the Sunshine Coast offer great lifestyle opportunities thanks to the climate and convenient access to the country's third largest city.
Discover more about the Gold Coast and the Sunshine Coast. 
The best places for holiday homes in Australia
Who wouldn't want a holiday home in Australia? Somewhere to weather the British winter in a stunning Australian summer. A beachside pad near your Antipodean family. A base for when the England cricket team are touring (and a place to drown your sorrows!). A nice bit of rental income? But where should you buy a holiday home in Australia?
The following destinations have the right amount of sunshine, Australian culture and investment appeal. Whether you desire a place on the beach, a city escape or a wine country experience, make sure to consider these Australian holiday home destinations as places to live and invest.
Byron Bay
Any conversation about desirable places to spend time in Australia has to start with Byron Bay! Surfers and celebrities rub shoulders in one of Australia's coolest, most bohemian towns, with some of the most beautiful beaches in the country. Actually, make that the the world.
Byron Bay has a resident population of around 10,000 but attracts nearly two million tourists per year. Located between Brisbane and Sydney, Byron Bay is perfectly positioned as a place to enjoy the beach culture but with a city never too far away. Of course, high-demand and the low supply of properties means you can expect to pay £450,000 for a two-bedroom investment unit.
Port Douglas
Tropical Port Douglas is the perfect place to buy a holiday home if you're looking for a lazy beach-side experience. The town is a popular spot with the rich and famous, but don't let that put you off. After all the beaches are pretty much free and the sunshine certainly is. Port Douglas maintains a laid-back Queensland charm with old colonial architecture and a distinctly alfresco lifestyle.
Nestled on the shores of the Great Barrier Reef, wake up in your holiday home in Port Douglas and you've got scuba diving, fishing, snorkelling and beach-combing to choose from. The closest international airport is in Cairns, 45 minutes south of Port Douglas. A two-bedroom holiday home will cost around £180,000.
Noosa
Noose offers upscale living for Australians and international visitors on a prime position on the southern Queensland Coast. Just two hours from Brisbane, Noosa has the convenience of being close to a major city but encapsulates the beach-style living many people desire from Australia.
But it's not all beaches in Noosa. It's also the perfect place to spot some iconic Australian wildlife, such as the cuddly koala or cute kangaroo. Attracting retirees from around the world, as well as a resurgence of young professionals, a Noosa address is a hot commodity. A two-bedroom holiday unit in this sunny coastal town of 50,000 people is around £270,000.
Sydney's Northern Beaches
Sydney is not only exciting, energetic and full of cultural and business potential, it's also one of the prettiest cities in the world. It attracts more expats and holiday-makers than any other place in Australia. For those that want the city escape, the Northern Beaches of Sydney provide the perfect setting. Bondi and Manly Beach are two of the most popular beaches in Sydney.
Both beaches are within easy reach of the city. They offer a beach culture that includes surfing, oceanside boutique shopping, alfresco dining and tanned Aussies everywhere. With healthy food options and yoga studios on nearly every corner, Sydney's Northern beaches are a highly sought-after spot. A two-bedroom holiday home in this area starts at £400,000.
Mornington Peninsula
Victoria's Mornington Peninsula is just over an hour outside of Melbourne, perfect for shooting off to on a Friday evening. It's a scenically stunning place to own a holiday home, combining vineyards, beaches and quaint little towns. Food and wine lovers, beach bums and nature buffs will love what the Mornington Peninsula has to offer.
Most people live in the towns of Sorrento, Mornington and Rosebud. Fly into Melbourne, enjoy the city scene, and retreat to the hinterland or coast of the peninsula. Spend your days golfing, enjoying the spa, exploring the outdoors or on gourmet feasts. A two-bedroom holiday home on the Mornington Peninsula starts at £250,000.
Hobart
Hobart, the capital of Tasmania, is the perfect blend of scenery, culture and entertainment. For those seeking a place with a milder climate than mainland Australia, Hobart is cooler (more similar to the UK) and experiences all four seasons. Hobart is enjoying a resurgence in popularity. It has a booming dining, arts and craft beer scene drawing new residents to the area as well as tourists. Its charming colonial downtown core makes it an enchanting city to explore by foot too. The real estate market in Hobart has seen steady growth, so expect to pay £200,000 for a two-bedroom home.
Perth
Perth is a popular British expat and tourist hub making it the perfect place to purchase a holiday home in Australia. There are now a direct flight servicing London to Perth, making it easier than ever to fly to the city directly. There are so many things to love about Perth from the pristine city, which is easy to get around, to the mesmerizing coastline, great shopping and surrounding hinterland.
The Perth real estate market was hit hard when Australia's mining boom hot a hiccup in recent years. That makes it more affordable than ever to buy a holiday home. Expect to pay £220,000 for a two-bedroom holiday home in the downtown area.
Barossa Valley
South Australia's Barossa Valley is a world-acclaimed wine region and the perfect place for a holiday home in Australia for food and wine lovers. Not only is the Barossa Valley famous for wine, but the small villages that make up the region are also utterly unique. The culture and architecture are fascinating. Holiday home prices in the Barossa Valley are more affordable than the other hotspots listed above. Expect to pay £120,000 for a two-bedroom holiday home in the Barossa Valley.
Surfers Paradise
How can you resist a place called Surfers Paradise? For anyone who loves beaches and surfing all within the confines of a bustling city, Surfers Paradise is your spot. Think white sandy beaches that stretch for as far as the eye can see, consistent surf breaks offering a natural playground, and palm-tree lined promenades spilling with people.
Surfers Paradise is on Queensland's Gold Coast. It's the theme park capital of Australia too, so the whole family will love coming here, as well as boosting rental income. You can easily find relaxing activities such as golfing, swimming and spas. Brisbane is under an hour away making it convenient to fly in and out. A two-bedroom holiday home in Surfer's Paradise starts around £250,000.
Fleurieu Peninsula
The last location on the list is a hidden gem called the Fleurieu Peninsula in South Australia. Not only does this place have some of the most remarkable beauty in the country, but it is also one of the up-and-coming places for investment potential. Recent road upgrades make the Fleurieu Peninsula more accessible than ever. As a jumping off point to the touristy Kangaroo Island and with a notable surfing, food and wine scene of its own, the region is only going to attract more popularity in the years to come. A two-bedroom holiday home on the Fleurieu Peninsula starts at £100,000.
The best places for luxury living in Australia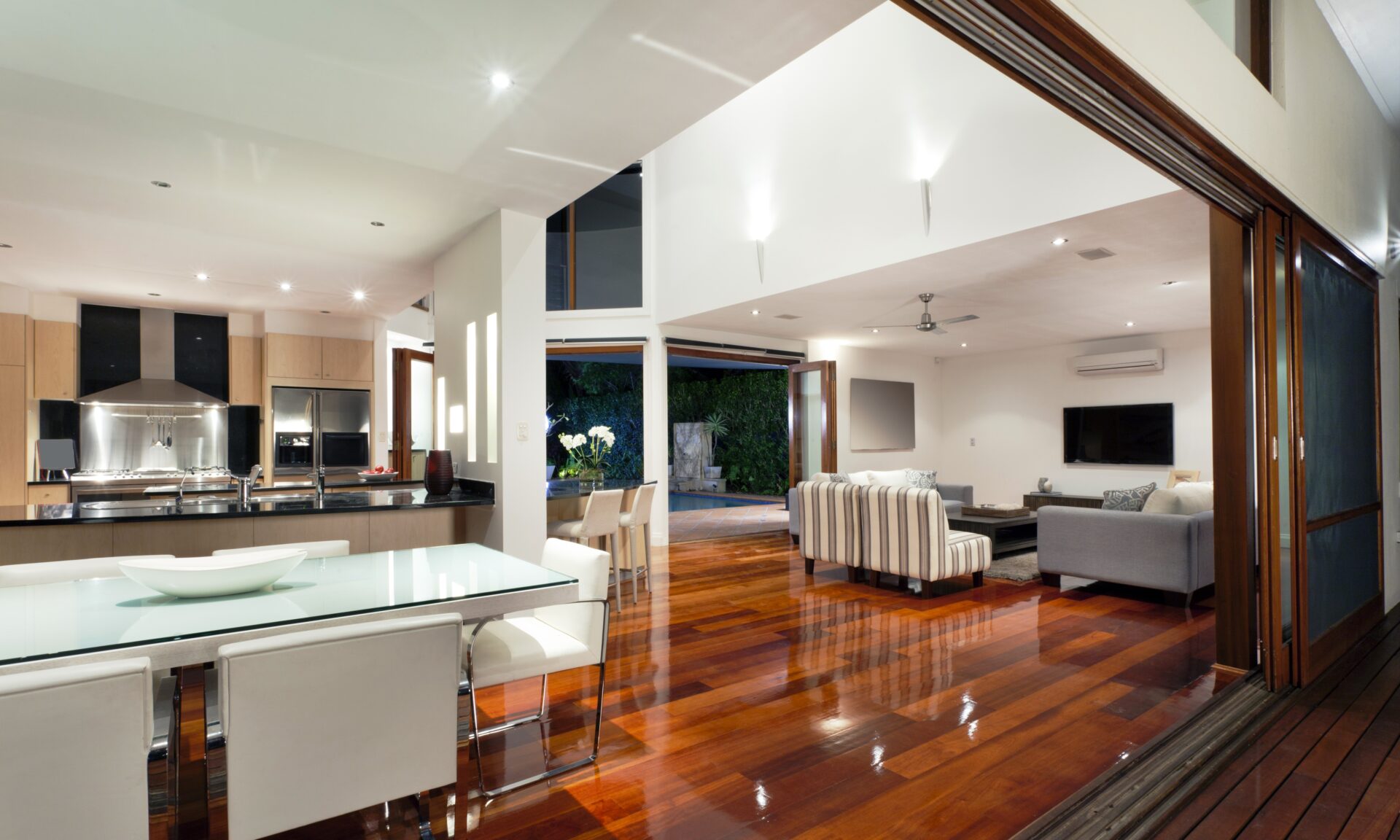 With one of the most expensive property markets in the world, there are plenty of areas in Australia that offer some of the most luxurious living in the world. Think million-dollar views, grand estates and mega wealthy neighbours. Sydney boasts some of the most prestigious suburbs in the country where median home prices tip the £7.7 million mark. If you're looking for a little bit of luxury Down Under, here are some great neighbourhoods to begin your search.
Point Piper, Sydney
Point Piper is considered the most expensive suburb in Australia and has been regularly ranked as one of the priciest neighbourhoods in the world. The 1km strip of waterfront residences is home to some of the country's financial elite. The median home price in Point Piper is £7.7 million
Darling Point, Sydney
Darling Point, another Sydney suburb, is one of the most salubrious in the country, with a median home price of £4.2 million and a record sale in 2015 of a unique 6,200 square metre estate that went for £10 million. Darling Point is just down the road from Point Piper, and only a couple of kilometres from Sydney's Central Business District (CBD).
Woolwich, Sydney
Woolwich in the west of Sydney is also considered one of the richest neighbourhoods in the country. The median home price in around here is £2.4 million, but properties seldom get the chance to come on the market in this highly sought-after area.
Tamarama, Sydney
The most expensive beach community in Australia is Sydney's Tamarama. Right near the famous Bondi Beach, Tamarama has a median home price of £2.1 million. Tamarama certainly has a sense of prestige, with home prices 73% higher than neighbouring Bondi.
Toorak, Melbourne
Toorak, an inner suburb of Melbourne, has the most expensive real estate in the state of Victoria. The median home price is £2 million, and most of the wealth in the neighbourhood originates from old money. With wide leafy streets, large, gated estates and just a short distance from the sights and sounds of downtown Melbourne, Toorak is the place to be for the rich and famous in Melbourne.
Byron Bay, New South Wales
Property prices in Byron Bay may not run into the multi-millions but this desirable seaside community has so much appeal locally and internationally that it had to make the list. A community of only 9,000 lives on some of the most stunning stretches of beach in Australia, meaning the demand for the limited supply of Byron Bay property is strong. The exclusivity of Byron Bay and the median home price of £1 million make it one of the most luxurious places to live in the country.
New Farm, Brisbane
The most expensive suburb in the city of Brisbane is New Farm. Characterized by its wonderful mix of people, places and amenities, New Farm is rated as one of the most liveable suburbs in the country. The median home price in New Farm is £1.1 million, attracting young millionaires and the nouveau riche.
Peppermint Grove, Perth
In Perth, the most expensive suburb would have to be Peppermint Grove. This swanky community boasts a median property price of £2.2 million, and the neighbourhood is often referred as Australia's Monaco, due to its dense population of wealth. The suburb is named after the local peppermint trees and is located on the banks of the Swan River.
The best coastal towns to live in Australia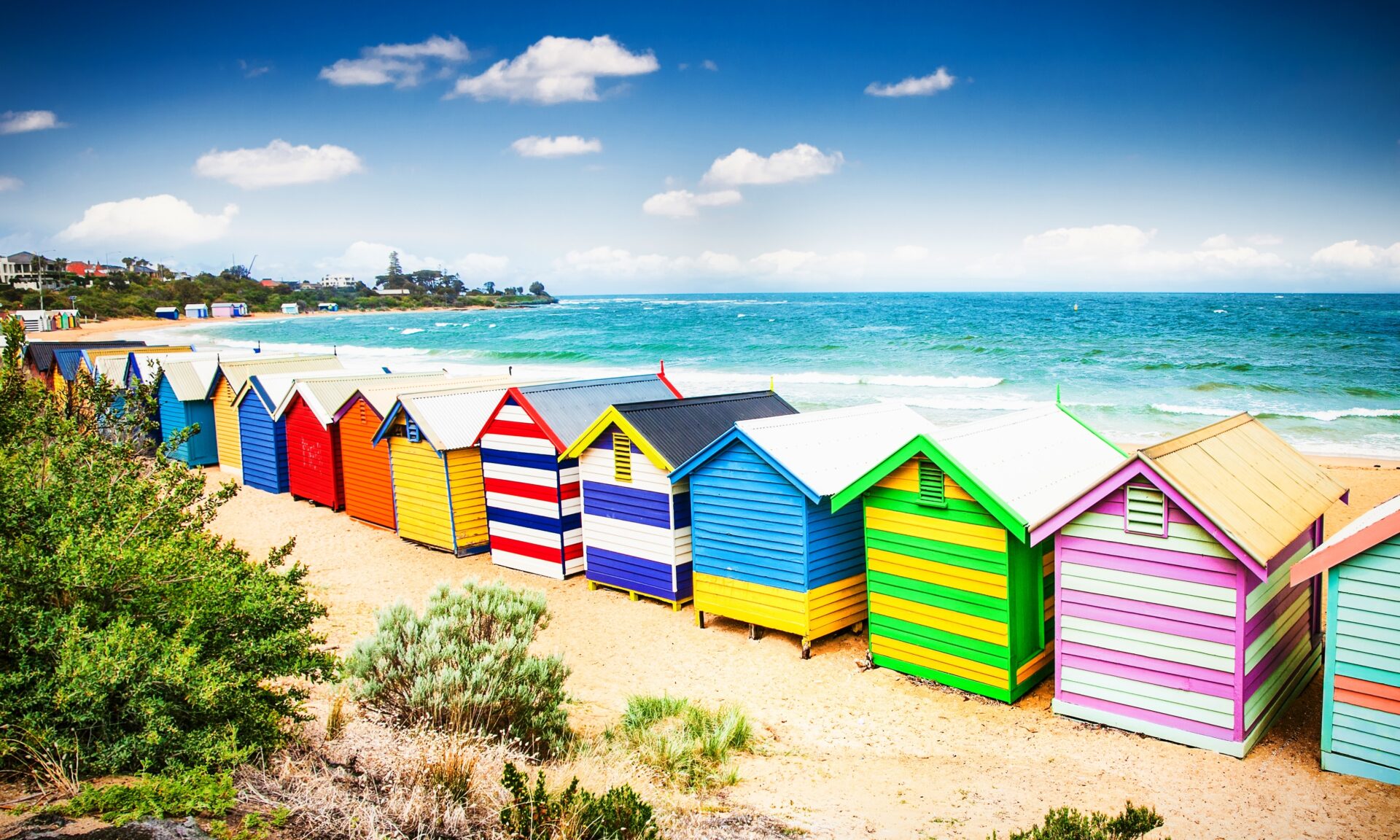 If you've been dreaming of the Australian seaside, you are not alone. Thousands of Britons each year move to Australia seeking the sandy shores and year-round sunshine of the Land Down Under. If a beachside destination, the lapping of waves and the sand in your toes is on your Australian wish list, here are seven seaside towns you need to consider for your life in Australia.
Byron Bay
The legendary Byron Bay is a laid back and uber-chic beach town in Northern New South Wales, a half a day drive to both Brisbane and Sydney. In Byron Bay, celebrities rub shoulders with hippies and the bohemian lifestyle is the norm for people of all ages and cultures. The beaches in Byron Bay stretch as far as the eye can see and are rimmed with the most beautiful white powdery sand. With a year-round events calendar attracting some of the best music and art exhibits in the whole country, a life in Byron Bay is never dull.
For a three-bedroom home in Byron Bay you'll need a budget of around £600,000.
Port Douglas
The tropical oasis of Port Douglas is a fusion of beach style and North Queensland ruggedness. It truly is an interesting paradox. With the Great Barrier Reef only kilometres off the coastline tourists flock to the popular resort town each year from around the world. The high calibre of dining, shopping and accommodation is nicely contrasted with the low-key Queensland bars and pace of life where bare feet and stiletto shoes are equally accepted in all establishments.
For a three-bedroom home in Port Douglas you'll need a budget of around £470,000.
Noosa
Noosa is the place to be in Southern Queensland and is only 1.5 hours away from Brisbane. The perfect climate with year-round sun and picture postcard beaches make Noosa a highly desirable place to live and visit. Noosa is becoming a trendy place to live for the young and affluent as well as retirees. Adventure enthusiasts will love the spectrum of activities available such as surfing, stand up paddle boarding, hiking, sailing and more. View dolphins or humpback whales from the shoreline, and dine at some of Australia's finest restaurants all in one day.
For a three-bedroom home in Noosa you'll need a budget of around £500,000.
Apollo Bay
Victoria's Apollo Bay is a coastal gem located in the foothills of the Otways, surrounded by stunning rainforest, pristine clear streams and a fascinating shoreline. Indulge in some of Australia's freshest seafood with fishing being a key industry of this seaside town. Explore the stunning scenery of the Twelve Apostles or take a 2.5 hour drive to Melbourne and explore one of Oz's most exciting cities.
For a three-bedroom home in Apollo Bay you'll need a budget of around £265,000.
Margaret River
Only three hours outside of Perth, Margaret River is everything anyone dreams of when they think of Australia: magnificent surf beaches as far as the eye can see, world-class wineries within kilometres of one another and a local food scene set to rival anywhere in the world. This small town has a tight-knit feel, and its agricultural roots are still strong within the community.
For a three-bedroom home in Margaret River you'll need a budget of around £235,000.
Bicheno
Bicheno is situated on the beautiful East Coast of Tasmania and has some of the best diving spots in all of the country. The seaside destination is one of the most popular tourism spots in Tasmania and attracts families, retirees and nature lovers from around the world on holidays and permanently. Foodies, wildlife lovers and thrill seekers will all find their place in Bicheno, only 2.5 hours from Hobart, Bicheno is the ideal seaside town in 'Tassie'.
For a three-bedroom home in Bicheno you'll need a budget of around £200,000.
Broome
Located in remote Western Australia, rugged Broome is the real Australia. The picturesque beaches in Broome will blow your mind and you'll have them almost to yourself. If you are seeking the most authentic Aussie experience, far from it all, Broome could be your spot.
For a three-bedroom home in Broome you'll need a budget of around £200,000.
The most bohemian places in Australia
Australia is home to many destinations that satisfy a creative mind. Whether it's art, culture or a bohemian lifestyle you're after, check out these alternative spots while you're in Australia.
Byron Bay
Byron Bay is Australia's quintessential bohemian art town, and a popular tourist destination to boot. Famous for its surfing, beaches and haute-boho lifestyle, Byron Bay is a must if you're seeking a laid-back vibe. Located in New South Wales, 770 kilometres North of Sydney and 165 kilometres south of Brisbane, Byron is a popular weekend retreat from the hustle and bustle of these two state capitals.
Kuranda
Kuranda is a mountain village located in North Queensland, an hour inland from Cairns. Situated amongst UNESCO World Heritage listed rainforest, it is full of art, indigenous culture and epic scenery. This village in the rainforest is world famous for its two markets: the Original Markets and the Heritage Markets. Both are open throughout the year, with stalls offering a wide range of Aboriginal artefacts, handmade leather goods, wood and jewellery.
Yamba
Yamba is all about stylish village charm, stunning beaches and tons of outdoor recreation. There is a popular open-air market showcasing the creations of the community. While the beach side boho vibe makes it one of the most laid-back places in the country. Only a couple hours south of Brisbane, Yamba is a convenient city escape for outdoor enthusiasts, art lovers or anyone seeking solace.
Nimbin
Nimbin is a town like no other in Australia. It is the alternative lifestyle capital of the country, where almost anything goes. Once a farming community, today Nimbin is a hippy haven, featuring unique murals, psychedelic facades and colourful local characters. All of which is surrounded by beautiful UNESCO World Heritage listed rainforest.
Noosa
Noosa is perhaps Australia's most fashionable and salubrious surf town with its designer boutiques, swanky restaurants, canal-side villas and subtropical rainforest. The yoga culture, surfing and boho-chic offer an alternative side to this Queensland gem, ensuring it's not just a place for the rich and famous to rub shoulders. The town itself is divided into three main areas: upmarket Noosa Heads, relaxed Noosaville and the administrative centre of Noosa Junction.
Torquay
Victoria's Torquay is a seaside town at the east end of the Great Ocean Road that fuses traditional Australian colonial charm with a bustling port and sandy beaches. Surfing and the bohemian lifestyle that comes with it is indelibly linked to the town. Not only is home of the famous Bells Beach, but it's also the birthplace of iconic surf brands Rip Curl and Quicksilver.
The best small towns to live in Australia
If you've done your research on property in Australia, you're likely to know all about the affordability issues facing many of the major cities. Although bargains can still be found — mostly in the unit and town home categories or further out in the suburbs — there are many parts of the country that offer affordable housing, stunning locations and welcoming communities. If you consider yourself more of a country dweller, or are seeking a lesser known place in Australia to buy a home, here are some great small towns to buy property in Australia.
Cairns, Queensland
Cairns is the place to be if you've been dreaming of a laid-back lifestyle surrounded by palm trees, coral reef and golden beaches. Cairns is Australia's own tropical paradise, and is located about 2,000 kilometres north of Brisbane in North Queensland. The town almost feels like a small city with a population of 142,000. Being the gateway to the Great Barrier Reef and surrounded by World Heritage Listed rainforest, tourism is the main economic driver of the area. A three-bedroom home in Cairns costs approximately £240,000.
Margaret River, Western Australia
If you love beaches, wine and good food, Margaret River is your utopia. Only three hours from the city of Perth, the small town of 12,000 has a lot to offer. Some of the best surf in Australia is found off the shores of Margaret River and if you're not into surfing, there are plenty of other outdoor pursuits on offer. There are also some of Australia's best wineries, farm-to-table eateries and award winning restaurants. A three-bedroom home in Margaret River costs about £270,000, much more reasonable than the same style of property in Perth, which is in the £600,000 range.
Wollongong, New South Wales
Want to be close to Sydney but prefer a smaller town feel and a fraction of the property prices? Visit Wollongong, only 1.5 hours from the city and perfectly positioned right on the beach. With a population of just under 300,000, Wollongong is like a city but maintains a small-town feel. This coastal town is really quite pretty, with beautiful beaches, rocky slopes and enchanting forests that decorate the landscape. The cost of a three-bedroom home in Wollongong is about £420,000.
Mornington Peninsula, Victoria
The scenic Mornington Peninsula is the southernmost tip of Australia and is just over an hour outside of Melbourne. This thin strip of land is home to some of the best wineries in Australia and although easily accessible using Melbourne's public transportation system, maintains a laid-back country charm. This tourism hub is pulsating with things to see and do, and the population on the Mornington Peninsula is 144,600, with most of the residents living in the towns of Sorrento, Portsea and Blairgowrie. The average price of a three-bedroom home is £400,000.
Launceston, Tasmania
This architecturally stunning and culturally rich town of 86,000 is permeated with rivers, surrounded by agriculture and is only 2.5 hours from Tasmania's capital Hobart. This vibrant Tasmanian hub of food and wine has some of the best parks and colonial architecture in all of Australia. A mild year-round climate makes Tasmania the perfect place for those adverse to weather extremes. The average three-bedroom home in Launceston is about £240,000.
Darwin, Northern Territory
The northernmost population centre in Australia, Darwin has a colourful past. With a population of 116,200 this last frontier town features some of the most incredible sunsets in the country, is rich with aboriginal culture and has a strong Asian influence. It's also a tropical oasis: expect warm temperatures year-round with a distinct wet and dry season. Those wishing to move to Darwin to experience the charm of Australia's far north can buy a three-bedroom home for about £430,000.
The best cities to live in Australia for expats
If you're wondering where to settle in Australia, our list of the five places which attract the most Brits will give you a few clues on where to start.
Perth
Capital of the state of Western Australia, Perth was the first place most British expats arrived at in the days of ocean voyages, and clearly an awful lot of us couldn't wait to get off the boat! It is still the favourite spot for British expats, who stay for the top-notch beaches and sub-tropical climate.
Perth offers its 1.7 million residents the conveniences of any modern city, but with the rugged charm and outdoor recreation that is typical in Australia. With the (probably temporary) downturn in the mining industry, good jobs have been in less plentiful supply, but on the plus side the property prices and rentals have fallen too.
Sydney
Australia's most famous city attracts an array of expats from around the world, with many British nationals comprising the expat mix. From the beaches of Bondi and Manly, to the Western Suburbs and Circular Quay, Sydney has many areas that appeal, offering residents some of the best beaches, shopping, scenery and culture in the western world. As an international commercial centre there are plenty of job opportunities. Sydney is widely regarded as the Australian city most like London, but with that all-important laid-back, sunny vibe.
Melbourne
Melbourne is the most multicultural city in Australia. Its thriving food, shopping, art and music scenes make it the country's unofficial capital of culture. For those looking for a city lifestyle with easy access to the great outdoors, Melbourne has it all: ski slopes, beaches, wineries, and waterways all within an easy drive of the Central Business District. Melbourne enjoys a four-season climate: summer temperatures can get really hot (over 40°), while winter lows can dip under ten.
Adelaide
The city of Adelaide has a British country feel. Even the Australians that live in Adelaide sound British! The capital of South Australia has more affordable living than the other capitals, offering a city lifestyle at half the price. Around 1.2 million people call Adelaide home, including a community of British expats. Surrounding Adelaide are famous wine regions and stunning natural scenery.
Hobart
Hobart has a relaxed country atmosphere and a slow pace of life. The capital of Tasmania is culturally rich and blessed with natural scenery. With a population of 200,000, Hobart feels small and secluded. Summers are pleasantly warm, while winters can dip as low as 4 degrees. For British expats looking to relocate or retire to a laid back scenic city, Hobart is where it's at.
The best cities away from other expats
While 99% of new arrivals in Australia will stick to the tried and tested — Sydney, Perth, Melbourne — there are many quieter (cheaper) and more obscure places that will make you welcome too.
Take a detour from the typical expat hotspots in Australia and experience Australia off-the-beaten-track. The properties and rents are generally cheaper, the scenery more diverse and rugged, and you can spend your weekends in a choice of adrenaline pumping experiences.
For those that like to remain on the edge, reject the status quo or are seeking experiences that are as unique as they are extreme, here are some spots in Australia away from other expats.
Broome, Western Australia
Broome is the gateway to the wild Kimberly region and is a multicultural melting pot of fascinating aboriginal culture intermingled with the growing Western settlement. Extraordinary Cable Beach extends 22km along the West coast where sunsets and camel rides can be enjoyed simultaneously. Enjoy the sea-inspired cuisine, like smoked Barramundi, and shop some of the rarest pearls in the world. This isolated and enchanting city is 2,239km away from the closest major city (Perth), and is truly rugged Australia.
Weipa, Queensland
Weipa is an intriguing outback town at the northern tip of Queensland, a world away from the hustle and bustle of Australian capital cities. It is a mining town that is positioned on some of the most stunning coastline in the country, with world-class fishing easily accessible from its shores. Although the waterways appear inviting, staying alert for crocodiles is important so you don't have an unfortunate encounter with one these primordial beings. For those that like fishing, camping, birdwatching or exploring, Weipa is the place to be.
Katherine, Northern Territory
Think enchanting gorges and misty waterfalls, Katherine is where the outback meets the tropics and is one of the most bio-diverse regions in the country. The art and heritage here is omnipresent and the opportunities to engage with the outdoors are endless. Not far from Katherine is Kakadu National Park where traces of the oldest living culture on earth can be found. Discover ancient rock art, connect with tribal elders and imagine what Australia was like tens of thousands of years ago.
Cooper Pedy, South Australia
Straight out of a movie set, Cooper Pedy has an otherworldly landscape, and this desert town offers a unique vantage point for exploring Australia. The extreme weather in Cooper Pedy is not for everyone; with scorching hot temperatures in the daytime, and cool winter nights, the contrast is as unapologetic as the landscapes. What makes Cooper Pedy truly unique is that the majority of the town lives underground in caves. These dug-out caves formed in sandstone hillsides provide reprieve from the heat and a unique style of architecture that is truly one-of-a-kind.
Phillip Island, Victoria
Off the coast of Melbourne, Phillip Island is a wildlife mecca where iconic creatures like koalas, kangaroos and dolphins can be admired alongside not so iconic Australian creatures like the Phillip Island penguins. Phillip Island draws hundreds of thousands of tourists each year who visit the island for the wildlife, food scene and world-class surf beaches. When the tourists leave for the day locals have this slice of paradise to themselves, a perfect off-the-beaten track spot for expats looking for something a bit different.
Tamworth, New South Wales
Tamworth is full of excitement and adventure, offering indulgences of the savoury and the adrenaline kind. From international country music festivals, energy-infused rodeos, delicious food and wine experiences and endless national parks to explore, Tamworth has everything an adventure seeker could hope for. Located just under 500 kilometres from Sydney, Tamworth is a great place to experience the Australian outback and has a real rural country charm.
Hervey Bay, Queensland
Hervey Bay is a postcard perfect coastal town and is the whale watching capital of the world. Off the coast of Hervey Bay is the rugged Fraser Island, an entire island made of sand where four-wheel driving and camping trips are taken to the next level. Skydiving, sports fishing and scuba diving are just some of the adventure activities available, and Hervey Bay's warm sub-tropical climate make the weather ideal all year long.
Living in the Australian Outback
The Outback is a place scorched by sun, where the stars shine brighter than anywhere in the world, and your nearest neighbour could be hundreds of kilometres away. And of course the world-famous Uluru (Ayres Rock) sits proudly in the centre of the country. For those looking for a rugged experience away from it all in rural Australia, life in the Outback is where it's at.
It's not all cattle stations and small towns, however. Larger centres like Alice Springs, Kalgoorlie and Mt. Isa attract workers, mainly in the mining and agriculture sectors. For the most part, the Outback is sparsely populated with an average of 16 people per square mile. With temperatures ranging from 50°C in the day to -10°C at night, the climate can take some getting used to.
Cost of living
Besides the cost of property, which is slightly cheaper than other parts of Australia, most things in the Outback are more expensive. This is due to the weak purchasing power of businesses that serve small populations, as well as the cost of transporting goods from major centres into Outback towns. Lucky for those working in the Outback, especially in the mining industry, high wages tend to make up for the premium prices paid for food and consumer goods.
Working in the Outback
If sheep or cattle aren't for you, there are plenty of jobs in the mining industry in towns like Mount Isa. Larger centres like Alice Springs offer jobs in the public sector, education and tourism.
Where to live in the Outback
Alice Springs
Alice Springs has a population of around 25,000 and is the gateway to Uluru. Surrounded by huge national parks, it is the perfect place for nature lovers and outdoor enthusiasts. The town has a relaxed and friendly atmosphere, low volumes of traffic and great weather for much of the year. Despite its remote location, it has all of the shops and services you would expect in a larger centre without the crowds. The average home price in Alice Springs is around $400,000 AUD (£220,000).
Mount Isa
Mount Isa is a zinc mining town located just under 2,000 kilometres from the coast of Queensland and is known as the "Oasis of the Outback". The town has a population of 22,000 and is home to one of the largest mines in the country, employing thousands of people. As the major service centre of the region, the city is well equipped to cater for the needs of both residents and tourists, by providing all the services and amenities found in any modern city. The average home price in Mount Isa is around $365,500 AUD (£200,000).
Kalgoorlie
The Outback town of Kalgoorlie offers a slice of Australian gold-mining history, which is perfectly demonstrated by the wild west-esque architecture dotted throughout. Though work is more limited than in larger rural cities, opportunities can be found in the tourism and hospitality industry and at nearby cattle stations. Located 595km east-northeast of Perth at the end of the Great Eastern Highway, the town itself is charming and offers an authentic taste of life in Australia's Outback.
What type of property should you buy?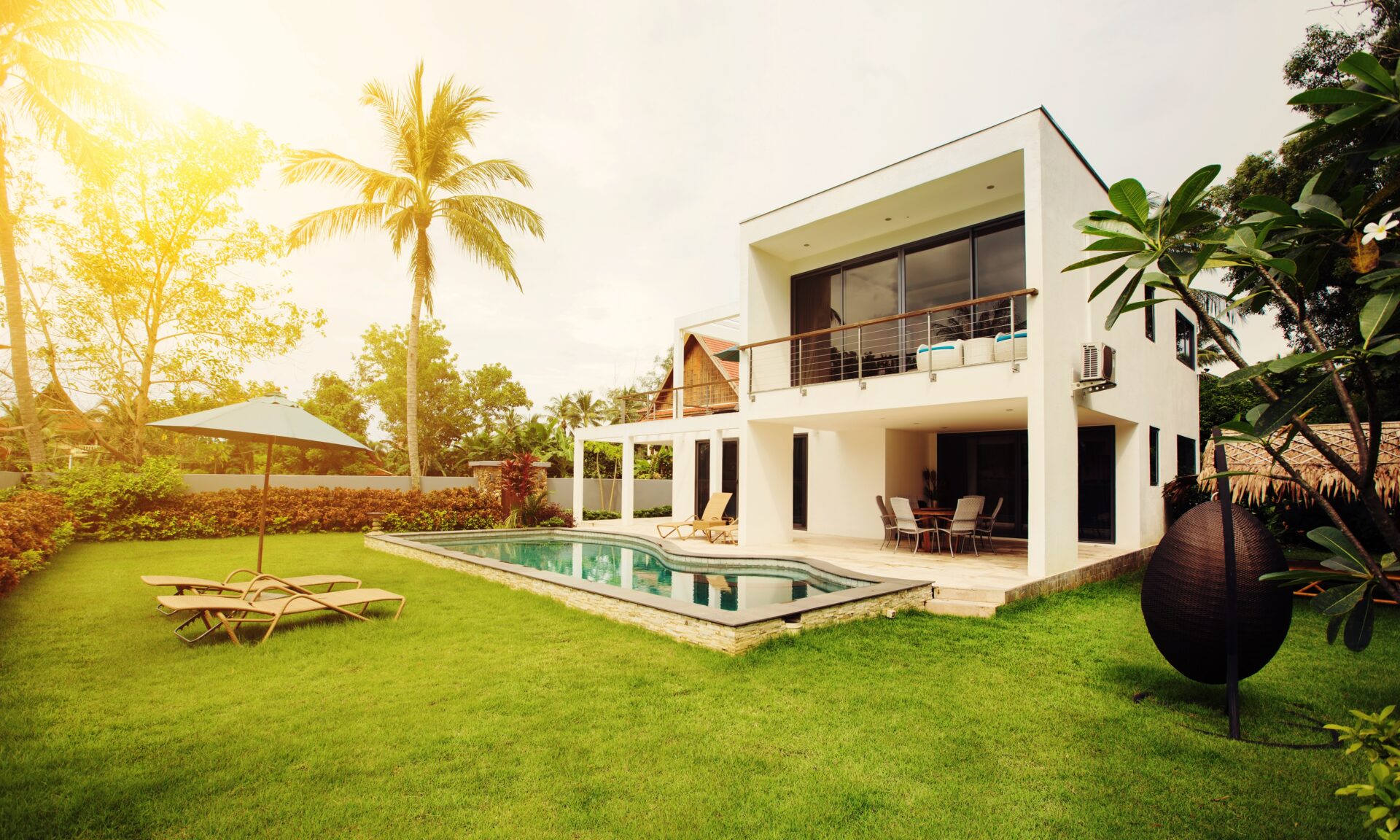 One of the very first decisions you will need to make after deciding to move to Australia is what to buy. Considering your unique situation and what your budget allows will help narrow down your options. If you need to live in a metropolitan area for work or travel purposes, your budget will define what you can afford in larger cities like Sydney, Melbourne or Brisbane. If you are seeking a home outside of the city, perhaps in a beach-side resort community or in rural Australia, you will be presented with a different set of options.
It is always recommended to undertake a viewing trip prior to purchasing property to research different areas and styles of housing that appeal to you — this is especially important if you are completely new to Australia.
Types of homes in Australia
Units
High density homes in Australia are often called apartments, units or flats. These types of homes are usually in multi-storey buildings with access to the home often via an internal hallway or courtyard, but you can also find buildings with shared walls listed under the name. Often units in multi-storey buildings are serviced by an elevator, have common facilities such as underground parking, swimming pools and gyms, and are located in busier areas such as business districts of capital cities.
Units can range from studio bachelor suites, which are generally one room, to apartments upwards of four or five bedrooms. Large semi-detached duplexes are two side-by-side homes that share a wall. Apartments are often strata titled and subject to strata fees which go towards general maintenance and upkeep of the buildings and grounds. Apartments are an excellent choice for those that have limited space needs, are looking to be close to amenities and whose budgets prevent them from purchasing a single-family home.
Single-family homes
Single-family homes are single detached houses that are usually located in suburbs outside of the city, or in regional and rural towns. The legal title of these properties is generally freehold, also called Torrens Titled. Single-family homes are characterised as having a driveway sometimes with a garage or carport, a yard and a private entrance. The architectural styles vary greatly throughout Australia, with many full brick and brick veneer homes in southern Australia, and concrete and wooden veranda homes in the north.
Townhomes and "row homes"
Medium density dwellings include townhomes and "row homes". These properties typically have street access to the property, and many have private garages for parking. Often with this type of property each one will have a private yard or at least a common greenspace shared with neighbours. Sometimes facilities like swimming pools and gyms can be found in medium density complexes.
Large-size separate homes
Low density, large-sized separate homes are the most common form of housing in Australia. Separate homes are characterized as having private yards, driveways and multiple entrances into the property. There are various types of separate dwellings as well as architectural styles. These properties are generally registered as freehold, meaning the landowner has unrestricted ownership and right to deal with the land. Medium and high-density properties are often "strata owned", meaning the owner has an individual ownership of a part of the property (their individual apartment or unit), and an interest of ownership in the shared common property.
Styles of homes in Australia
Depending on where you are in Australia, homes have a very different look and feel. Before mass European settlement many homes were simple tin structures, but these began evolving depending on where in the country they were located. Although tin homes aren't common anymore, corrugated iron remains a popular material used to build homes in parts of Australia.
In North Queensland wooden homes on stilts or raised from the ground became a popular housing style due to the hot weather and prevalence of flooding. These homes, known as "Queenslanders", are characterised by large verandas, timber louvre windows and open plans, allowing for airflow throughout the home.
In the South of Australia homes are more commonly made of stone or brick. These materials are also good for staying cool in warm weather conditions. The older homes tend to be stone while newer builds use brick instead.
In Victoria and southern parts of Australia Victorian style and mid-century modern properties are common. Large verandas and rows of terraced homes can be found in many neighbourhoods. These styles are quite reflective of what we are used to seeing back in the UK.
Hiring a professional team for your move to Australia
If you've ever bought a home in the UK or your own country, you likely know that it can be a lot of stress and work. However, purchasing a house in Australia, a nation on the other side of the world, can be even more of a challenge. This is why it's important that you hire the right property team to help you navigate the market Down Under. You'll need to hire an estate agent, solicitor, currency specialist, and possibly a financial adviser to review your finance options.
Hiring an estate agent in Australia
Buying property in Australia ordinarily takes the British model rather than the North American, where you deal with the seller's agent rather than employing your own. As a foreign buyer, however, the process is more complex than for domestic buyers, so it could well be worth getting a specialist buyer's advocate. This is a licensed agent who, for a fee, represents the buyer exclusively. This differs from the regular process in Australia where the seller pays the fee to the agent, and the buyer does not receive exclusive agent representation.
Besides helping you navigate the process of acquiring foreign property, buyers' advocates will source properties, bid at auctions and negotiate on your behalf. If deciding to forgo a buyers' advocate, you can expect the seller's agent to provide advice and answer questions about listings of interest, arrange property inspections, coordinate paperwork, communicate offers from you to the sellers and organise the signing of the contracts. Sellers' agents are obliged to treat buyers ethically and with respect, but their fiduciary duties remain with the seller and not the buyer.
The training involved in becoming an estate agent (or real estate agents as they're called in Australia), is usually comprised of an online course followed by on-the-job training (although the licensing requirements vary between States). Once licensed a real estate agent will generally work for a brokerage and provide services in residential real estate and leasing.
Hiring a solicitor in Australia
When you are buying a property in Australia, you will need to hire a solicitor to help you through the legal framework and to assist you during the conveyancing process. Finding a good solicitor is crucial to your move and they may even be able to protect you from making any oversights and could help you save money in the long-term.
It should also be noted that there are both conveyancers (who deal only with conveyancing services) and solicitors who offer conveyancing in Australia. The big difference is that a solicitor can offer you advice across the entire legal spectrum compared to a conveyancer, so it's likely you will need to hire one if you're looking to emigrate and deal with residency.
To find a good solicitor, you could ask for recommendations from other expats in the area or from an estate agent (though you should be wary they may be biased). If you don't have anyone to ask or you would prefer to research yourself, you should look online. The UK Government has a handy list of law societies in Australia that covers every territory/state, so you should be able to click through to one that suits your intended location and find a solicitor through their directory.
You can also get in touch with our Resource Centre, who can introduce you to trusted law professionals we have worked with for many years – simply give us a call on +44(0)20 7898 0549 or email [email protected].
Hiring a currency specialist
Another essential member of your team worth hiring is a currency specialist, who will help you to avoid currency risk when you need to pay for your property in Australian dollars. This risk occurs when you need to exchange large amounts of money into another currency via a fluctuating rate of exchange. Because the exchange rate is constantly moving up and down, there is a chance your cash could depreciate in value and not be worth as much in AUD.
Your currency specialist will help you to set up a forward contract, which can protect your money from these moving rates. They work by fixing your exchange at a certain rate for a period of time, which ensures the payment can happen without the danger of your funds losing value. Our partners Smart Currency Exchange have been helping buyers of Australian property for years and have a useful Property Buyer's Guide to Currency you can read to find out more.
Planning your finances to buy property in Australia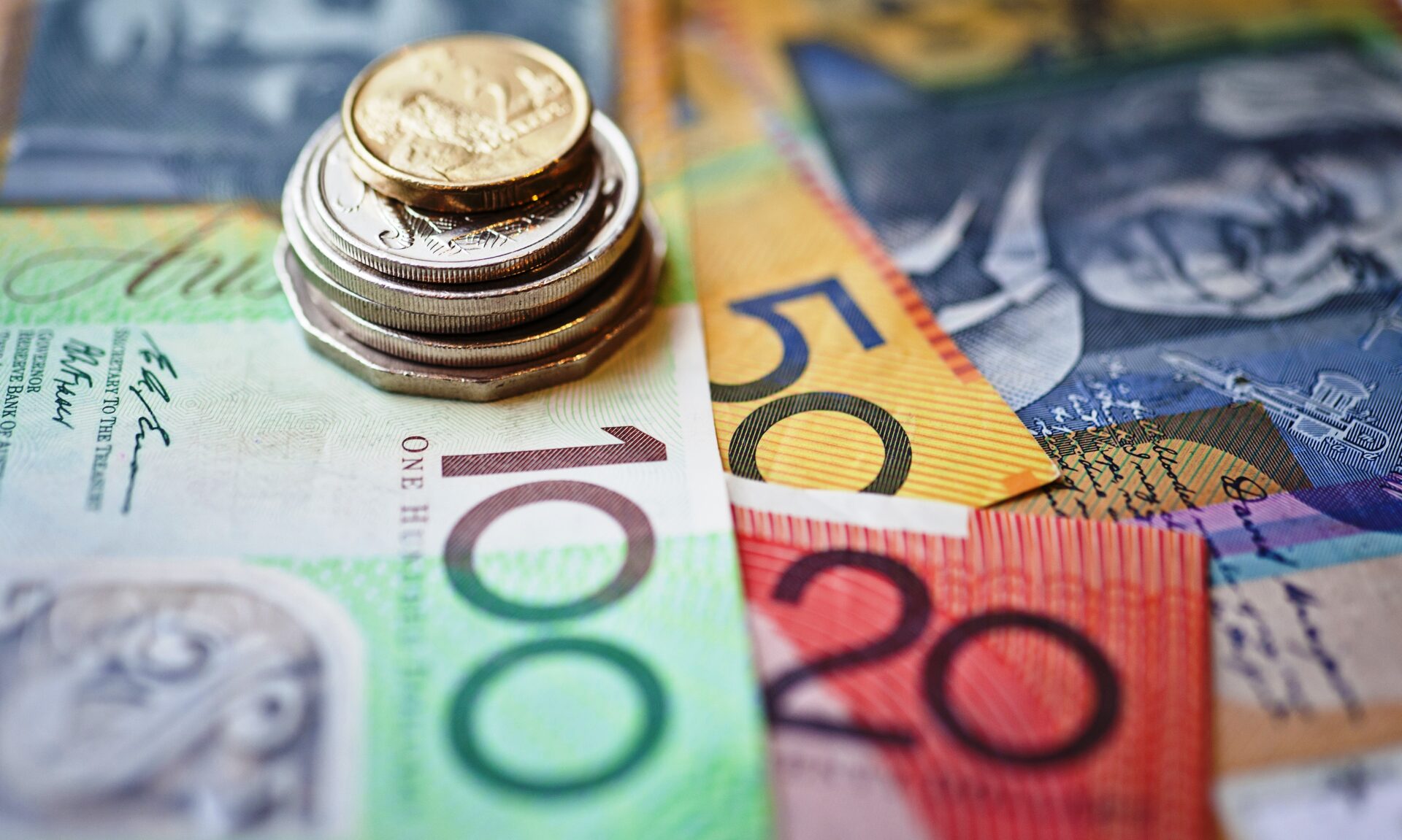 When planning a move to Australia, finances are a key consideration that will dictate your decisions. The initial costs of moving to another country and buying property can be large, so it's important to understand what costs you may be facing, in order to plan accordingly.
Taking a look at your current financial position, including your assets, investments and income will help create a clear picture of your budget. Once you have a realistic budget in mind, you can take the next steps to researching and acquiring property.
Financing your property
Exploring your options for financing a property are important. If you plan on paying cash for property, by selling or refinancing your UK home, or using money from your investments or bank accounts, you need to be aware of certain implications for non-residents, and foreign investment approval is usually required first.
Financing a mortgage within Australia is another option, and the type of financing will depend on your status in Australia (temporary resident, permanent resident, work Visa etc.). Overseas buyers can borrow any amount, so long as it is up to 60-70% of the value of the property; you can expect to pay interest rates of around 6.50 or 8% per annum. If you are a high net worth individual, then you can borrow 55% with a lower interest rate of 5%. However, if you live in Australia or are married to an Australian citizen, you can borrow at lower interest rates. Some countries have rules that make it challenging to invest in Australian property, UK buyers should not run into these issues. Income and assets in British sterling is looked upon favourably, though you will not be able to take your loan out in sterling, it must be in Australian dollars. So, you may want to reach out to our trusted partners, currency specialists, Smart Currency Exchange.
There are further restrictions on foreign buyers purchasing established dwellings, with temporary residents unable to acquire established dwellings. For detailed information on rights and restrictions of foreign buyers be sure to consult the Australian Government's Foreign Investment Review Board.
The key ways of financing your home in Australia
Start by asking yourself these four questions and you'll be well on the way to having a strong, clear and realistic budget for your property purchase in Australia.
What funds do you have available?
Write out every form of funding available to you – not just your cash and savings, but also investments you can cash in or pensions you can drawdown. You could also buy joint together with family or friends. What about your UK property: could you release funds from it by remortgaging or by equity release?
What additional sources of finance are there?
If you're buying with a mortgage, talk to an estate agent, lender or financial adviser to find out how much you can borrow, along with the deposit you'll need. Assess how the mortgage repayments will work — this is an extremely significant aspect of financing a house purchase in Australia. If you fall ill or are made redundant, will be able to keep them up?
Have you calculated for ongoing costs?
Make sure to factor in the costs that come after buying your property, such as local property taxes, maintenance and, of course, the travelling expenses to get there. Also don't forget how the exchange rate can mean pensions or investments don't provide a guaranteed number every month.
How will you manage your investments?
Anyone who is moving full-time to Australia could well benefit from taking their pension with them. However, you do need to start planning early: a QROPS (Qualifying Recognised Overseas Pension Scheme) normally takes about ten years to show a benefit. Typically, however, it does give you greater control over your pension and reduce your tax bill.
What are the buying costs in Australia?
Besides the purchase price of a property, there are other costs that need to be worked into the final amount payable. The costs involved in buying real estate in Australia vary depending on factors such as state, purchase price, residency status, property type etc. It is best to acquire legal or professional advice to determine the specific purchasing costs that you may be subject to.
Foreign Investment Review Board fees
Non-resident buyers need to apply to the Foreign Investment Review Board (FIRB) to get approval to purchase property in Australia. The fee payable to FIRB depends on the value of the property and can be calculated on the FIRB website.
If you are a foreign investor, find out more about how to navigate potential restrictions FIRB will place on your property purchasing plans.
Deposit
A deposit of at least 5% of the property price is required when purchasing in Australia. In some cases, when buying pre-sales (off the plan) larger deposits are required. The deposit is typically due when the contract to purchase is signed and it's held in escrow until the deal completes.
Stamp Duty
Stamp Duty is the largest upfront cost aside from the purchase price of a property. Stamp Duty differs depending on which state your buying in and is in relation to the transfer of land or property. It also varies depending on that type of buyer and the intended use of the property, and there are some exemptions available for first-time buyers.
A non-resident purchasing a new home as an investment property in NSW with a purchase price of $500,000 AUD would pay $17,990 AUD in stamp duty. Using an online stamp duty calculator is one way to decipher the amount of stamp duty applicable to your purchase.
Foreign Buyers Duty
Foreign Buyer's Duty was implemented in 2016. This duty is also called Surcharge Purchaser duty depending on the state. Not all states charge this additional duty and only purchases in New South Wales, Queensland, Victoria and South Australia attract this additional charge which is 1.5–8% of the purchase price.
Buyer's agent
Buyer's agents are not required when purchasing property in Australia, however foreign buyers often rely on the expertise of a buyer's agent to navigate them through the process of buying a home and real estate market conditions. A buyer's agent fee is 1–2.5% of the purchase price.
Mortgage costs
For buyers that require mortgage financing, additional fees should be factored in. Loan application and establishment fees can be a several hundred pounds and lender's mortgage insurance, which is required when a loan is over 80% of the property's value, is required (this insurance is 1–3% of the loan amount). If the bank requires a property valuation to be conducted, this can be a approx. £100.
Legal fees
A conveyancer or solicitor is required to prepare legal documents and provide legal advice during the home buying process. Expect to pay around £900 in legal fees.
Building and pest inspection
Buyers will want to arrange a building and pest inspection to ensure the home is in good condition. These can cost between £200-£400 depending on the size and type of home and where it is located.
Move-in costs
Many buyers neglect factoring in move- in costs when purchasing property. Factoring in the cost to move personal belongings and furniture which can range from £500 to £5,000 depending on how much stuff is being moved, and if international movers are required. There is also a small cost to set up utilities such as electricity, cable, and internet.
Ongoing costs
On an annual basis, property owners will need to pay home insurance and council rates both of which are generally around £600 a year but vary based on the state, location, coverage level and property type. When buying in a strata complex make sure to consider strata (or body corporate fees), these fees can be anywhere from £50–200 and go towards maintaining the common property such as parking, swimming pools, common areas and gardens.
Planning a property viewing trip to Australia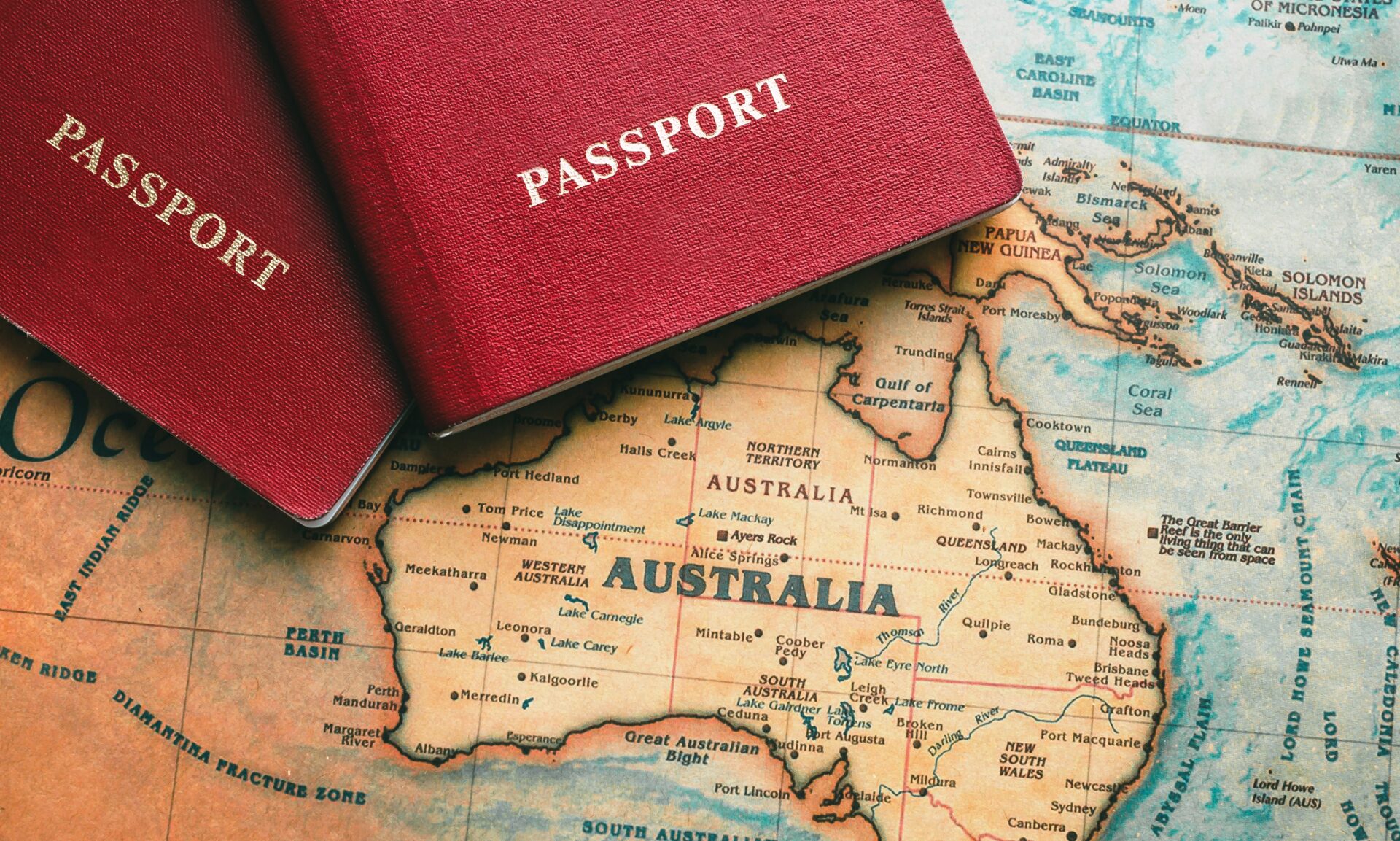 A viewing trip is strongly recommended before purchasing real estate in Australia. To avoid jumping into anything too quickly and experiencing buyer's remorse and wasted time and money, it is advisable to visit the areas in which you are considering purchasing property. Here are a few things to consider prior to jumping on a plane Down Under.
Which locations will you visit?
Make a list of the areas you'd like to visit on your viewing trip, and then make a travel plan of how you will get from one place to the next.
The upside-down (admittedly, not to them) seasons might also impact when you choose to book your flight. As it is both summer and Christmas, December and January are both pricey times to visit. While May through to August tends to be the best time to find a more affordable flight. As we tend to simply think of Australia as a sunny place, it might be worth seeing how you like it at a different time of year.
Remember, Australia is an enormously spread out country. Most likely you will need to arrange a return flight to one of the capital cities, and organise domestic flights separately to your different destinations. Flying domestically is much more realistic than driving from place to place, if there are a few different areas you'd like to visit that aren't close to one another. Domestic flights in Australia are affordable, especially between capital cities, and there are often multiple flights per day.
Alternatively, some cities are close enough to drive between for a chance to see Australia in all its glory. A great example is the Great Ocean Road between Melbourne and Adelaide. Drive this route past world-class surfing breaks in the Southern Ocean, heathland and dairy farms, along the top of sheer limestone cliffs and through rainforest and tranquil seaside towns.
Create a short list of properties
Once you have selected the areas you'd like to visit during your viewing trip, it is helpful to create a short-list of properties you'd like to view in each location. You may choose to contact the listing agent directly or organise a meeting with a buyer's advocate in each area. Setting up property showings before you arrive will provide plenty of time to avoid the disappoint when a last minute showing is unavailable
Integrate yourself into the community
Besides viewing your short-list of properties and connecting with local professionals to help you with the transaction, it is suggested to integrate yourself within the community as much as possible in the short time you are there. Instead of staying in a hotel, rent a house in a neighbourhood that you like. Attend community events, visit the top attractions in town and explore as much as you can by foot to get a good feel for the place.
Make sure to document the entire process so you don't forget or confuse details, especially if you are viewing multiple locations. Score each location on important criteria such as affordability, location, job opportunities, community feel or whatever other criteria you feel is important
Don't be too polite
Steer clear of any estate agent that tries to dictate your time or schedule while there. A good agent might offer to find you a hotel, drive you around, even take you for a bite to eat, but equally they will be happy to leave you to your own devices.
Use technology
Don't waste any precious time driving miles to view a property that you know isn't for you the moment you arrive. Use tools like Google Street View to research properties that lack don't match your aesthetic requirements before you even set off for Australia.
Once you're back, you won't get a second chance to see it in the flesh, as you would if you were buying somewhere locally. That's why your smart phones is another useful too. Use it to take photos and video clips of properties you view for future reference.
Be ready with a deposit
Have a few thousand pounds ready in your account in case you need find the property of your dreams on your viewing trip, and need to secure it via a reservation deposit there and then.
Making an offer
Once you've found your dream Australian home on your viewing trip, it's time to put in an offer. This can be a nerve-wracking process — am I offering too little, or even too much, what if it falls through? Follow our tips on to help make the process of making an offer on a house in Australia below.
Know your budget
Entering a negotiation knowing your exact budget will ensure you don't pay more than you can afford for a property or pay over the market value. Plus it helps to separate you emotionally, preventing you from making rash decisions that could leave you out of pocket. Carefully calculate the total amount of money you have available to purchase a property. This might include cash, savings, items you can sell, pension draw down and investments you can cash in.
Know what's important to you
Price is not the only variable when negotiating a property deal. Sometimes dates and inclusions can be just as crucial when forming a contract. Know what is important to you and be prepared to take a hit on price if your dates are less favourable and vice versa; if you are flexible with dates you will be in a stronger position in terms of power for price.
Gather as much knowledge as you can about the market
Have a read through our regular news updates, review recent local sales and speak to your agent to get a good understanding of the local property market. Remember not just to look at asking prices, but also sold prices – this will let you get a strong idea of how much you can ask for. Equally, asking educated questions will show that you mean business!
Remember that an agent is ultimately representing the seller. They'll give you useful information about the market, but that extra research is really crucial to make sure you get the most unbiased overview possible.
It is also extremely important to have an understanding of the property market that you are negotiating in, as it will dictate what position you are in financially. There are two markets to consider: a seller's market and a buyer's market.
A buyer's market is characterised by a significant number of listings that remain on the market for an extended period of time, which are typically selling under list price. This market is in your favour and will allow you to negotiate harder on a deal.
A seller's market is characterised by a limited number of listings that are on the market for shorter period, attracting multiple offers above the listed price. In this market you will need to be competitive and offer a deal that looks appealing to the seller.
Get your game face on
Let the selling team know that you're knowledgeable about the market and take an active role in discussions. Don't afraid of showing that you know your stuff and querying any statements they make. When making an offer on a house in Australia, you need to be a bit like a poker player: read the seller's emotions and adjust accordingly. With some, you might to show how much you love the home, but, with others, it might be better to play it cool.
Organise your finances
As we've previously explained, having your finances completely in place in advance is utterly crucial to successfully making an offer on a house in Australia. If you have to suddenly go back and arrange transfers, or you haven't planned how to protect against a sudden rate drop, the deal can ultimately fall through. Speak to your currency specialist about ways you can mitigate currency risk.
Get the seller on your side
A bit of charm goes a long way! You want to get the seller on your side, and it's important to remember that the house they're selling is a home they've invested a lot of time and attention into. Try not to be too aggressive, whether with attitude or pricing – this can kill things off. Remember to go through the agent if you've agreed to, but this doesn't stop you from perhaps writing a letter to the seller to say why you're interested in their property.
Take control of the negotiations
It's easy to get caught up in wanting the seller to accept your offer, but remember that, when making an offer on a house in Australia, you're the one with the upper hand. The seller absolutely needs to make the sale: you can walk away at any time. Understanding this weakness puts you in a position of advantage.
Don't delay with counter-offers
Any time lost in responding means the seller has time to consider other offers. Decide prior to your original offer how much you're willing to move by, so that you can respond almost immediately. This will let you quickly and confidently carry on your negotiations, knowing you won't lose out.
Be prepared to walk away
Try not to get emotionally attached to a property you are negotiating after. This could result in you making irrational decisions and paying too much for a property. By having your budget in mind and knowing there will always be another property, you can maintain a neutral stance when entering into negotiations, which will result in a more favourable deal for you (however it unfolds).
Don't stress if it does fall through
These things happen – sometimes the sale will fall through. Essentially, what's done is done, so don't stress too much about it after the fact. In fact, many buyers whom this happens to find that they actually end up in a property they like even more, and look back with relief rather than regret.
Do you need a building survey in Australia?
Although building surveys are not mandatory when buying a home in Australia, they do provide peace of mind and help determine the legal boundaries of a property. A survey report gives buyers a detailed drawing of the land, pointing out different structures on the land, the property borders and which structures may be encroaching on boundaries.
Neglecting to have a survey done can cause problems down the road if the buyer intends to build on the property, or if there are structures that are not within their boundaries. Disputes can occur if remediation is required to rectify property boundaries and of course unanticipated costs may occur. For buyers who don't get a building survey and then go on to sell their home in the future, could run into a situation where the new buyer may request a building survey and uncover unappealing information which could affect the sale.
If you do decide to order a building survey when purchasing a home in Australia, the best way to do it is contact a licensed surveying company. Registered surveyors are legally required to adhere to a code of practice, giving buyers the confidence that a professional service is being employed. Many surveyors will use the latest technology such as 4D laser scanning to get the most accurate overlay of the land. If you are improving the land, building an extension, constructing a house, or are erecting a fence it is important to have a professional survey done.
The cost to have your building or land surveyed depends on the size of the land, its zoning and where the property is located. Typically buyers can expect to pay $500–1,000 AUD for a land survey. The cost of the survey is significantly less than having to defend a claim of encroachment, or to purchase a property only to find out the extension and improvement you were planning is not allowed on the subject property. Having a greater legal understanding of your building and land will provide peace of mind and help with planning in the future.
What happens after making an offer?
Now that you have your professional support team organised, your financing arranged and you've found a property that you like, you can begin the process of submitting an offer and entering into a contract with the seller of your ideal Australian property.
Entering into a Contract of Sale
Once you find the right place you will submit an offer on a document called Contract of Sale. This document will outline offer price, terms and conditions and dates. When submitting the contract to the seller's agent there is a period of negotiation until both parties can come to an agreement (sometimes an agreement can't be settled upon). You will likely want to obtain legal advice from your solicitor with regards to the contract and include any conditions of the contract such as a building and pest inspection, valuation and any other matters to address before the contract is final.
Pre-settlement
If a signed contract is formed, there is a waiting period before settlement date. Settlement is the date when the property transfers title from the seller to the buyer. In the days leading up to settlement, your solicitor will prepare paperwork for signing, the financing for the property will be finalised, and any other paperwork will be signed. Typically the time period from contract signing to settlement is roughly six weeks but can be more or less. Once settlement day arrives, you will receive clear title of the property and it is now officially yours!
Further reading
You can follow the advice in this guide to find your way to buying a property in Australia, but we also have a range of other resources to help you relocate abroad at Australia Property Guides: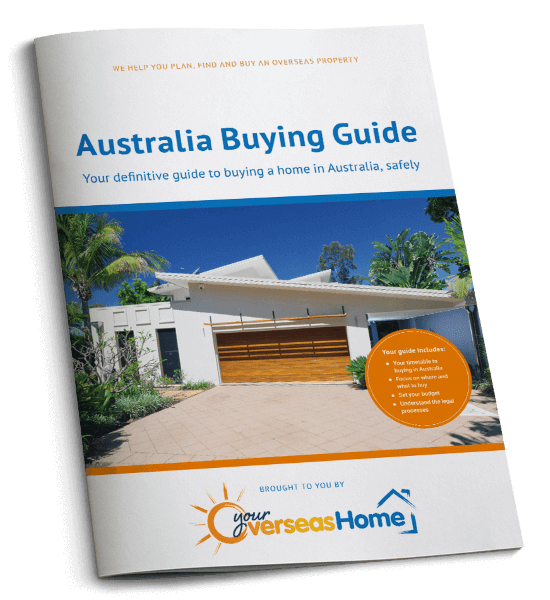 The Australia Buying Guide covers every stage of the property buying process, sharing our experience and knowledge to ensure a safe and successful property purchase. The guide will help you to:
✔

Ask the right questions
✔

Avoid the legal pitfalls
Download your free guide to buying in Australia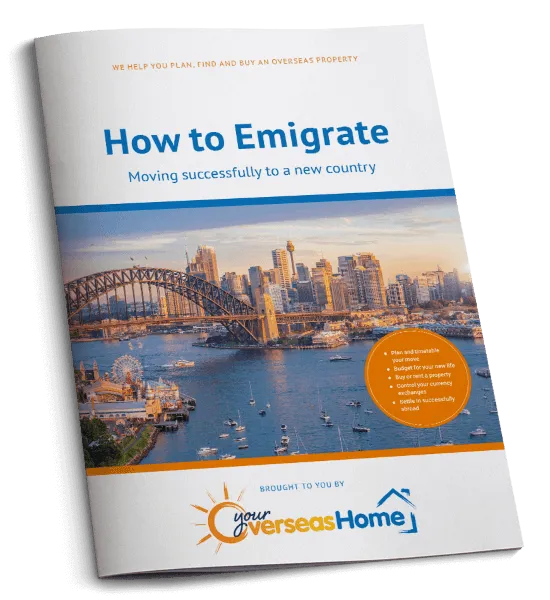 Emigrating requires planning and energy. This guide provides a framework and a step-by-step plan.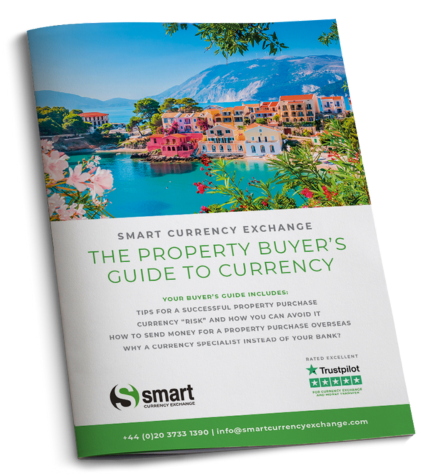 This guide gives you clear and simple steps for protecting the costs of your dream move overseas.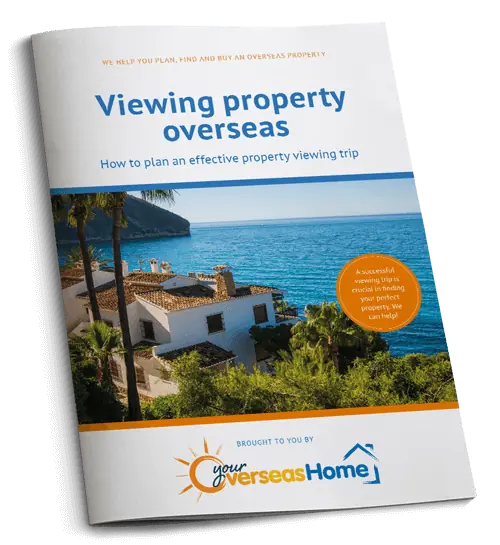 Supporting you through the process of a successful viewing trip, with tips and information on the most important steps to take.
Speak to an expert
In the last decade, our network of trusted experts has helped many people move Down Under and start their new life in an Australian property, and they could help you too! Get in touch with our Australia property experts on +44 (0)20 7898 0549 from Monday–Friday, 8:30am–6:00pm or email [email protected].
The team will be able to assist you with all the aspects of your move, such as talking you through the buying process or planning a productive viewing trip.
They can also help you connect with our network of trusted professionals, including estate agents, currency specialists, and lawyers. Contact us via the details above or fill in an enquiry form.