We feel blessed to have been in lockdown in Corfu all this time, says Diana from CorfuHomeFinders. Like most things, the Greek property market has certainly taken a hit. But as life returns to normal, buyers are beginning to think about their options.
We were impressed at how efficiently the Greek government dealt with the pandemic as it approached.
Greece is famous for its 'laid back' attitude to life in general and we might have expected the same to apply in this case. In fact, they were very pro-active. They were helped, of course, by the geography of Greece, and on the islands there were few instances of the virus.
The weather was lovely, and we could take walks in the countryside, go to supermarkets, which were never short of supplies, and gradually return to the beach. Eventually, we were back to our office. We celebrated the return with coffee and Greek Easter bread, which we had been saving!
Read our free Viewing Trip Guide so you know exactly what to look out for and the questions to ask when seeing properties.
This week, you could be forgiven for thinking that nothing has changed here. Shops, cafes and restaurants are open. Non-seasonal hotels are opening and travel within Greece is unrestricted. Stringent health restrictions are in place and people seem to be respecting them.
When can I travel to Greece?
Technically, Greece is open from 15 June and encouraging visitors. On that day international flights begin to Athens and Thessaloniki, with domestic flight connections. Until 1 July there will still be some quarantine restrictions, but after this it's projected that international flights will re-commence to all regional airports.
There will be random testing and possibly temperature checks for visitors from specific airports. Those from higher infection areas may still be required to quarantine in fixed addresses.

As estate agents in Corfu, around 60% of our buyers are Brits. We all need the British!
This might not be great news for UK visitors. Greece is understandably worried about its tourism market, which has a knock on effect on so many other businesses here. But the UK represents a major portion of the tourism market and the government is keen to find ways to enable UK and other visitors to come safely and avoid the quarantine requirement.
Similarly, for us as estate agents in Corfu, around 60% of our buyers are Brits. We all need the British! We expect more news on that daily.
How is the Greek property market faring? 
Through all this period we have received emails from people who had been planning look at properties in April and May, and who obviously were unable to. However, most seem undeterred. The viewings which were temporarily shelved will be re-instated as soon as flights are feasible.
If you've spent the lockdown making plans with family or friends, reading the Family Buying Guide to learn how joint ownership can halve the costs and double your buying power.
We also have had more emails than usual from new clients. Some are perhaps just for escapism, but many undoubtedly feel that this year might be the time to make the move, or buy their dream holiday home.
The sales which were in progress came to a halt for a few weeks whilst government offices were closed, but now the offices are open everything is catching up.
The Greek government is intent on making things as easy as possible for British residents, including looking at reciprocal health arrangements,.
The main questions we're getting from current and prospective buyers relate to the current travel issues. The other big one is "what happens after Brexit?" Nothing has changed since the pandemic.
Unless Britain delays its exit from the EU, residence requirements will change at the beginning of next year. The Greek government, however, is intent on making things as easy as possible for British residents. This includes those already resident and those planning to buy property. They have been looking at reciprocal health arrangements, which is a major concern for many British buyers.
Another option will be the 'golden visa', for anyone investing over €250,000. This would give them and their family immediate residency. There are many lawyers experienced in this procedure which cannot be commenced until the property is actually purchased.
How will property prices be affected by the pandemic?
The other issue of interest is "what effect will the current crisis have on property prices"?
Most buyers seem to think that prices will definitely fall. They're correct that this isn't just a medical crisis, but a major economic crisis too. Most sellers, on the other hand, are replying: "the Greek property market will increase. Many people won't wait to buy their dream homes after such horrible times."
For an introduction to Diana and other property professionals, give the resource team a call on 020 7898 0549 or email 

[email protected]

.
The reality is that it's too early to tell. It is probably somewhere in between, with each property subject to individual negotiation.
We have spent much of our WFH time contacting our vendors (all 600+ of them) to ask if they would like to consider a price reduction. Around 80% decided that they would not reduce their price at the moment. Others have offered minor reductions for now and will see how things go over the summer.

We are getting more and more requests for videos of a selection of properties, including the surrounding area and outside space.
Demand here has always been primarily for houses, either with gardens or near the beach (or preferably both!). However, people now attach much more importance to having relaxing space outside their door.
We're also getting more and more requests for videos of a selection of properties, including the surrounding area and outside space. Buyers can then formulate some thoughts before they can actually travel. In some cases they are making offers, to avoid losing their property of choice.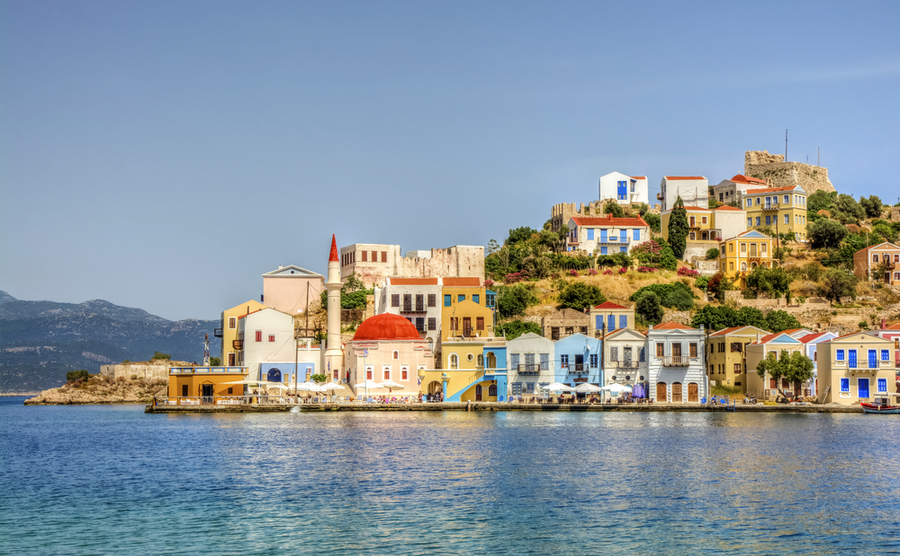 When can I start thinking about buying a property?
While no one can say for sure, we hope that as the virus situation improves, the market stays stable and the Greek property market improves. This will mean that an increasing number of people can find their ideal homes in the sun.
Although travelling to Greece is difficult at the moment, it's easy to make the first steps towards buying a property. You could start speaking to estate agents now to build a rapport with them and narrow down your options.
Or, why not read the Property Buyer's Guide to Currency to start planning your finances? That way, when the travel ban is lifted and the rush to buy property kicks in, you'll be at the front of the queue.
If you need to raise a little more money to buy your dream home in Greece, find inspiration in our new guide, How to Pay for an Overseas Property.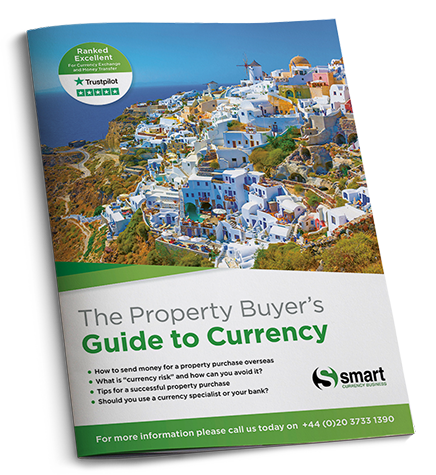 The Property Buyer's Guide to Currency will help you:
✔

  Understand the currency markets
✔

  Protect your property budget
✔

  Use a Currency Specialist
✔

  Learn from other overseas property buyers
Download the free Property Buyer's Guide to Currency