New Zealand has been widely praised for their fast response to COVID-19. Next week the country is expected to be one of the first in the world to move from COVID-19 Alert Level 2 – 'Reduce' to Alert Level 1 – 'Prepare'. Here's an important update on what life under Level 1 means for New Zealanders.
What is the current situation in New Zealand?
Ahead of schedule, Jacinda Ardern has announced that the government will decide whether New Zealand will to move to Level 1. The Prime Minister commented, "If and only if there are no unexpected cases over the coming days then we could be in a position to move to Level 1 that week. The most important thing for our economy is we don't go backwards."
New Zealand has been widely praised for their fast response to COVID-19.
Ardern has stressed the need for caution. However she did acknowledge that the nation has performed better than expected in its efforts to control the virus. This has allowed them to consider an earlier than expected move to the lowest alert level. If it is announced that New Zealand will move to Alert Level 1 next week, the new rules could be enforced as early as Wednesday 10th June.
If you have any questions, give the Resource Centre's property specialists a ring on 020 7898 0549 or email 

[email protected]

.

Has the disease been eradicated completely in New Zealand?
Currently, New Zealand has one active case of coronavirus. As of Thursday 4th June no new cases have been confirmed for 13 days. New Zealand has officially reported 1,154 cases to the World Health Organisation. But the combined total of confirmed and probable cases is slightly higher at 1,504. 22 deaths have been recorded.
What does Level 1 mean for New Zealanders?

Alert Level 1 means that coronavirus is contained within New Zealand. Almost all life will return to normal, although strict controls will remain at the borders as the disease is uncontrolled elsewhere. Schools and workplaces will reopen, and restrictions on mass gatherings and public transport will be removed.
While life will feel almost normal, the government is urging people to remain cautious. Intensive testing will continue, particularly amongst those exhibiting respiratory symptoms which could be caused by the virus. The testing will also gain more knowledge of asymptomatic transmission. People will be encouraged to continue with diligent hygiene standards. Washing and drying your hands, not touching your face and coughing into your elbow and remain as important as ever. Additionally, should anyone get sick, they must stay home and avoid public transport and travel.
When might the borders open?
In terms of travel to and from New Zealand, borders will remain closed to overseas tourists under Level 1 for an unconfirmed period. However, it is possible that a 'trans-Tasman' bubble could be in place as early as September. This will allow New Zealanders to visit Australia and vice versa. Additionally, it is likely the borders will also be open with Pacific Island countries earlier than elsewhere. Many have remained COVID-free, or have been very successful in containing the virus. As New Zealand's tourist industry powers the nation, Ardern has encouraged people to sample the delights of their own country. She's even suggested that employers consider a four-day week to allow their employees to do so, and to support the country's economy.

Has the New Zealand property market been affected?
Unsurprisingly, the New Zealand property market dropped off considerably during the pandemic. According to data from Auckland real estate agent, Barfoot and Thompson, sales plummeted from around 330 sales per week to 20 sales a week. However, just last week, sales in the city were back up again to 307, compared to 245 during this period in 2019. Additionally, more activity is anticipated from first time buyers. They'll be keen to make the most of low interest rates and lower prices, which could drop by as much as 15%.
Just last week, sales in the city were back up again to 307, compared to 245 during this period in 2019.
Although travelling to New Zealand is difficult at the moment, it's easy to make the first steps towards buying a property. You could start speaking to estate agents now to build a rapport with them and narrow down your options. Or, why not read the Emigration Guide to Currency to start planning your finances? That way, when the travel ban is lifted and the rush to buy property kicks in, you'll be at the front of the queue.
Get yourself fully prepped for your move to New Zealand by downloading your free Emigration Guide today!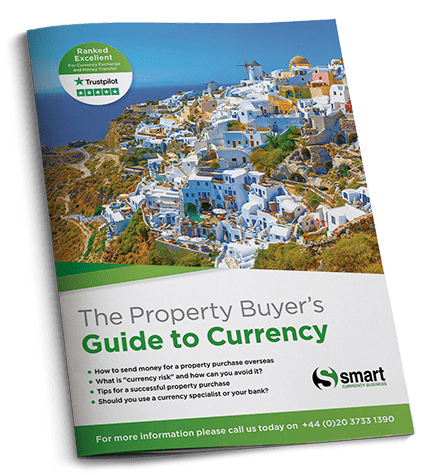 The Property Buyer's Guide to Currency will help you:
✔

  Understand the currency markets
✔

  Protect your property budget
✔

  Use a Currency Specialist
✔

  Learn from other overseas property buyers
Download the Property Buyer's Guide to Currency