New Zealand is home to over 300,000 Brits, and it's not hard to see why. The stunning scenery, laidback lifestyle, affordable property, and mild climate are all good reasons to move. However, moving to the other side of the world is not without its complexities, and its important to know how to avoid the various pitfalls of the property market.
Here at New Zealand Property Guides, we have helped many people buy property in New Zealand, so we can definitely help to make your move go as smoothly as possible. With our team of experts and trusted network of property professionals, we're very well placed to assist you at every step of your property purchase. We've produced this guide to ease you every stage of the relocation.
Over the next few sections, you will find our breakdown of the top reasons to move to New Zealand, followed by a look at the step-by-step buying process you'll need to go through. And, if you'd like to read this guide offline, you can also find a free New Zealand property guides booklet to download.
Got any questions before we get started? Get in touch with our team of New Zealand property experts by calling our Resource Centre on 020 7898 0549 (Monday–Friday, 8.30am–6pm) or emailing them at [email protected].
Should you buy a property in New Zealand?
Whether you're looking to start a new life and career or want to enjoy your golden retirement years in a beautiful setting, New Zealand is a fantastic choice for your relocation. You can find a property in a great location without spending too much, and you'll also have the laidback lifestyle to look forward to. The country also has a fantastic standard of living that will ensure you're comfortable.
If you're still on the fence, here are some of the top reasons why New Zealand is one of the best places to live in the world:
There's a relaxed pace of life
Life in New Zealand is slower and more relaxed. Across many quality of life surveys, the majority of all age groups are either satisfied or very satisfied with their work-life balance. No wonder that the country's one of the top destinations for expats looking to improve their wellbeing to. With plenty of recreational activities to take part in around the country, Kiwis are experts are balancing a good day's work with well spent down-time.
You can buy property
You've likely heard about the rules banning non-residents from buying resale homes. Well, if you move to New Zealand with a residency visa, then that won't impact you. New Zealand residents, whether citizens or not, can still buy resale homes. And, if you don't have residency, you can still buy a new property.
You've a wide choice of locations
For a relatively small country, New Zealand has quite a bit of variation in its landscapes and climates. If you're looking for city living, try Auckland. If your move to New Zealand is to be near a beach, try sunny Nelson. For stunning nature, try places on South Island like Dunedin. The Gisborne Peninsula is sunny and very much rural.
If what you're craving is a little peace, quiet and space — a move to New Zealand is a perfect solution! New Zealand is home to less than 10% of the UK's population. While 66 million people call the UK home, there are only 4.8 million people living in New Zealand and they have 10% more landmass than us. And what spectacular landmass it is!
Even New Zealand's most bustling cities aren't full to bursting with humans. Auckland's population is just 1.64 million, and Wellington, the country's capital, only has a population of 207,900. The city may be small but it's home to more Lords of the Rings attractions than even the most hardcore Hobbit fan can handle. Plus, there's bags of culture in the form of the New Zealand National Ballet, Symphony Orchestra and Museum.
There are plenty of visa options
If you move to New Zealand, you'll find that you can get a visa whether you have a job offer or not, as long as you have an in-demand occupation. Plus, unlike in many countries, you can get a visa for being self-employed too. And, if you're looking to invest in the country, there are two different visas available. Finally, there's a whole raft of family visas for dependants and close relatives.
Employment opportunities
For your move to New Zealand to be a roaring success you need to find a decent job. Fortunately, New Zealand's job market is thriving, with very high levels of employment. In addition, zero hours contracts became illegal in New Zealand in 2016. This means all employment contracts will guarantee you a specific number of hours per week, providing you with the certainty you need to rely on your wage to support your family.
Furthermore, New Zealand's strong economy and the demand on skilled workers as a result of the Christchurch rebuild mean that the country is currently experiencing a serious skills gap. The government are so keen to attract talent, they have implemented measures to make it easier for expats to take jobs that cannot be filled locally.
It's a very safe country
New Zealand is frequently ranked as one of the world's safest countries. Therefore, you can enjoy a secure way of life without the worry of high crime rates or other dangers. A move to New Zealand means providing a life for your children that will allow them to play safely outside and encourage them to be active while making the most of the country's many natural attributes.
It's a very progressive nation
New Zealand has always been way ahead of the curve in terms of its forward-thinking attitude. It was the first country in the world to give women the vote, the 13th to legalise gay marriage, and it is known for celebrating and being respectful to its Maori heritage. A move to New Zealand means a move to an accepting, socially-conscious country governed by a progressive Prime Minister, who became the first Prime Minister ever to take her baby to work with her…at the UN!
There is a multicultural society
At present, around a quarter of New Zealand's population identify as immigrants, with many hailing from across Asia and Europe. This high amount of immigration means that New Zealanders are used to new arrivals. Expect to be welcomed with open arms by a largely friendly population, who are tolerant of other cultures.
It's a very family-friendly country
New Zealand is a great place to move with a family. It's clean, safe, and the healthcare and education systems are excellent. New Zealand schools don't have regular exams, unlike in many countries. Many expat parents think their children are more healthy living in New Zealand. That could be down to the better weather that encourages more activity and less screen time. Plus, in many places, having proximity to a beach can only be a plus!
It's all very well telling your children a move to New Zealand is in their best interests, but perhaps you need some cold hard facts to really land your point. New Zealand is a great location for education and the school system isn't too dissimilar from what your children will be used to from the UK, but with less testing. 77% of adults in New Zealand between 25-64 have finished secondary school, which is above the OECD average of 74%.
Additionally, New Zealand ranks highly in lists of the world's best education systems, which factor in the likes of early childhood enrolment rates, primary and secondary academic levels in maths, reading and science, high school and college graduation rates and adult literacy rates. Team this opportunity for a great education with a safe location and more opportunities to get outside and be active, whether on land or in the water, and you can understand the appeal of New Zealand.
Great place to retire
It's not just the kids that'll be alright — a move to New Zealand is perfect for retirees too, and not just for all the world-class, locally-grown plonk that'll be at your fingertips! In fact, it's frequently ranked as one of the best destinations for enjoying a fantastic retirement.
Furthermore, the life expectancy in New Zealand is two years higher than the OECD average at 82 years. Also, the air quality is a lot better than elsewhere in the EU. One of the things that might concern an expat looking to retire to New Zealand is that they will miss their friends back home. Good news! New Zealand is known for its strong sense of community.
Fantastic weather
Given how much we talk about it, it's a miracle New Zealand's weather is so far down this list! However, the country's climate and generally-sunnier weather is an excellent reason to move to New Zealand. A move to the North Island means a move to the (sub) tropics. You can look forward to enjoying long, warm summers and mild winters – just perfect if one of your reasons for a move to New Zealand is to spend more time outside.
In the UK, annual sunshine hours stats aren't too inspiring. Birmingham receives an average of 1364 hours of sunshine per year. In Eastbourne that leaps to 1888, London 1481 and Manchester 1416.
In New Zealand, you can look forward to 2008 annual sunshine hours in Auckland, 2226 in Gisbourne, 2144 in Christchurch and 2477 in Nelson. If you're concerned that you might miss the rain, fear not — New Zealand doesn't stay this green on its own. Definitely remember to pack your umbrella, you just won't need to use it quite as often.
A sustainable way of life
New Zealand isn't just forward-thinking in terms of its politics, it's also strides ahead of the rest of the world when it comes to sustainability. Jacinda Ardern is known for making MPs share cars en route to events to protect the environment and has put sustainability targets at the top of her political agenda. New Zealand is currently working hard to reach its target of obtaining 90% of all of its power from renewable sources by 2025.
The nation is one of the only countries in the world to shun nuclear power in favour of other solutions, like wind power. I guess when a country is as beautiful as New Zealand, it becomes every citizen's priority to keep it in tip top condition.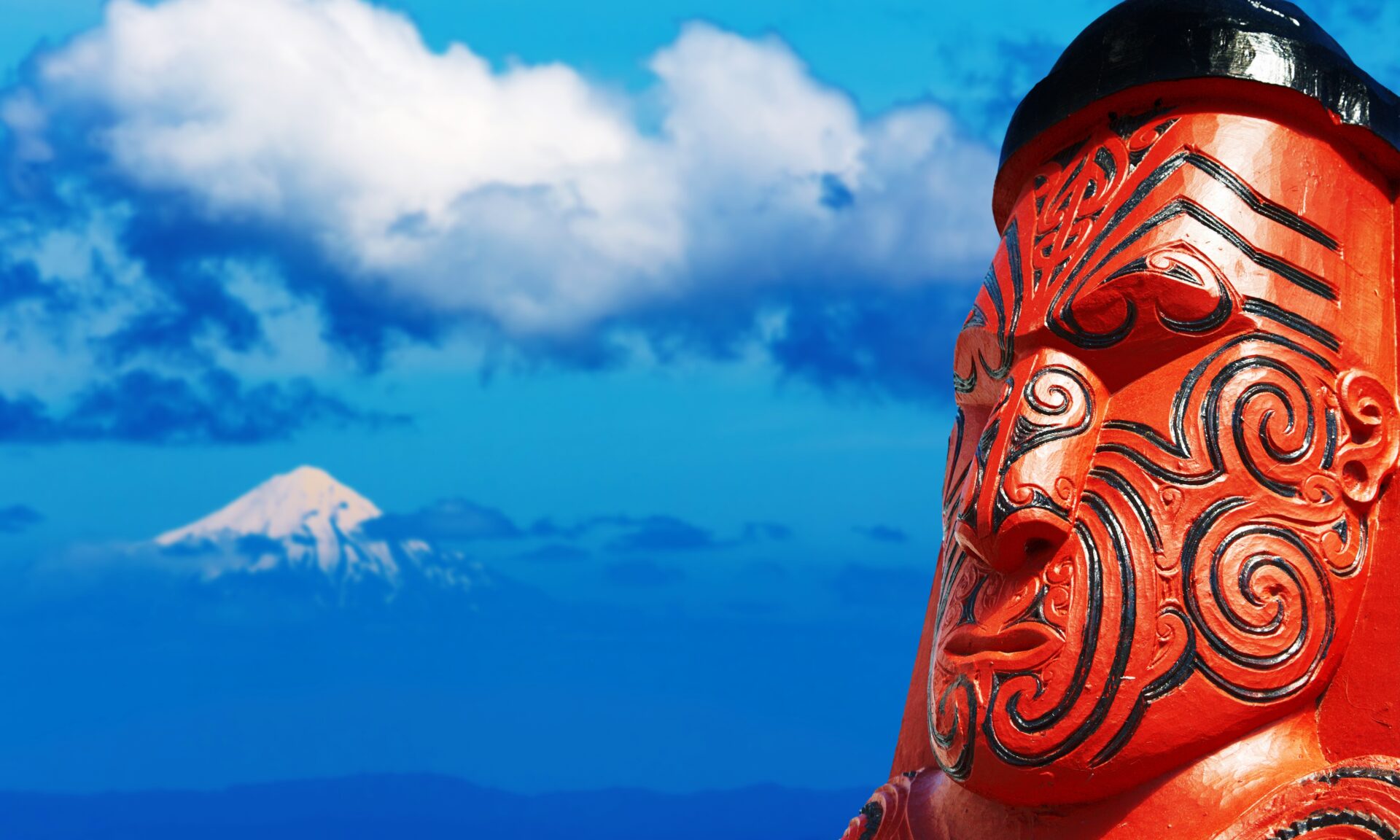 How to buy property in New Zealand: The process
One of the most crucial aspects of preparation for buying a home in New Zealand is to draw up a timescale. In our experience, the most effective way to do this is to work backwards from a fixed end-point — typically when you want to make the move. Set monthly intervals, with the following milestones in them. Then, once you're done, use your timescale for buying a home in New Zealand as a checklist when you actually go through the buying process.
Six months from buying in New Zealand
Consider your motivations for the move: what are your reasons for wanting to relocate to New Zealand? Do you have a region in mind already? What type of house are you in the market for? It also helps to think about your 'must-haves' and 'nice-to-haves'.
Find and employ your team of local New Zealand property experts, including: an estate agent, a solicitor, a currency specialist, and, if necessary, a mortgage/financial adviser.
Review your finances and draw up an initial budget for your move.
Five months from buying in New Zealand
Begin your detailed property hunt online and start talking to your estate agent.
Have a talk with your lawyer and financial/mortgage adviser about how to structure the purchase deal.
Four months from buying in New Zealand
Begin the process of opening a New Zealand bank account.
Speak to your estate agent and begin arranging viewing trips to see properties.
Decide upon how you're going to finance your property purchase and speak to your solicitor and currency specialist so you're ready to act quickly.
Three months from buying in New Zealand
Go to any property events in your area and book extra viewing trips, if necessary.
Connect with specialists for any specific preparations you need assistance with, like inheritance and property taxes and removals.
Make an offer on your chosen property.
Protect your purchase with the help of your currency specialist. Think about using a forward contract to lock in the best exchange rate.
Consider booking a survey, if required — we generally recommend it.
Two months from buying in New Zealand
If you need one, sign a reservation contract to start the buying process.
Sign the deposit contract and pay your deposit.
Sign the sale contract and make the final payment.
Get the keys and move in – congratulations!
What should you consider before buying property in New Zealand?
Before you can look in more detail at New Zealand properties, there's a few things you need to think about. It's really worth sitting down and working out all of the things you want from your home, as well as well as whereabouts you want to live and what type of property you should buy.
Key questions to consider
Before you start hunting for a home, you need to make sure you know exactly what you want. If not, you'll end up spending a lot of time refining your criteria as you go. In our experience, this comes down to asking yourself five key questions.
What are your reasons for buying?
So, you know you want to move to New Zealand. However, have you dug down into why that is? Articulating exactly what you're looking for can help to refine your needs and give you direction. Write down your ideas of what you want, such as:
"I want to enjoy a slower life with less hustle and bustle."
"I want to live near the beach and enjoy sunnier weather."
"I want to get a job with a better salary and lower cost of living."
"Property investment in New Zealand could have real long-term potential."
"I don't want to end up looking back on my life, regretting that I never made the leap."
How will you use the property?
This is a really important bit of planning to do to make sure you enjoy your home. How will you use it? Will it be a permanent home that needs to be near schools and workplaces? Or are you looking for a rural retreat to retire to or set up your business in? Do you want a large place where the family can visit? Be honest about what you need and want, and it'll help narrow everything down.
Have you defined your budget?
You will need to have a realistic idea from the get-go of what you can afford. Make sure to include at least 5% extra for buying costs. You also need to remember that you won't get the "interbank rate" on your currency exchange — that's the rate you see on the news. Instead, you'll get a rate that is a couple of percentage points different. Take a look at our New Zealand finance guides and Smart Currency's Property Buyer's Guide to Currency for more insight.
What do you absolutely need in your home?
This is the fun bit! Sit down and decide what you really must have in your home. How many bedrooms, bathrooms and reception rooms do you need? Do you want to be near a local beach? Does public transport need to be good? Would you like a pool, or outbuildings? Do you want to be able to walk to the shops? Let your estate agent know of any of your must-haves so they can focus their search on properties that can provide them.
What are your turn-offs?
Just as important in your move to New Zealand is what you don't want. It can be quite liberating to draw up this lift! Perhaps a big garden would be too much faff, or you're not that bothered about a pool. Maybe you don't want open-plan, or to have near neighbours. Again, these are important for your estate agent to know so that they can draw up a well-suited shortlist.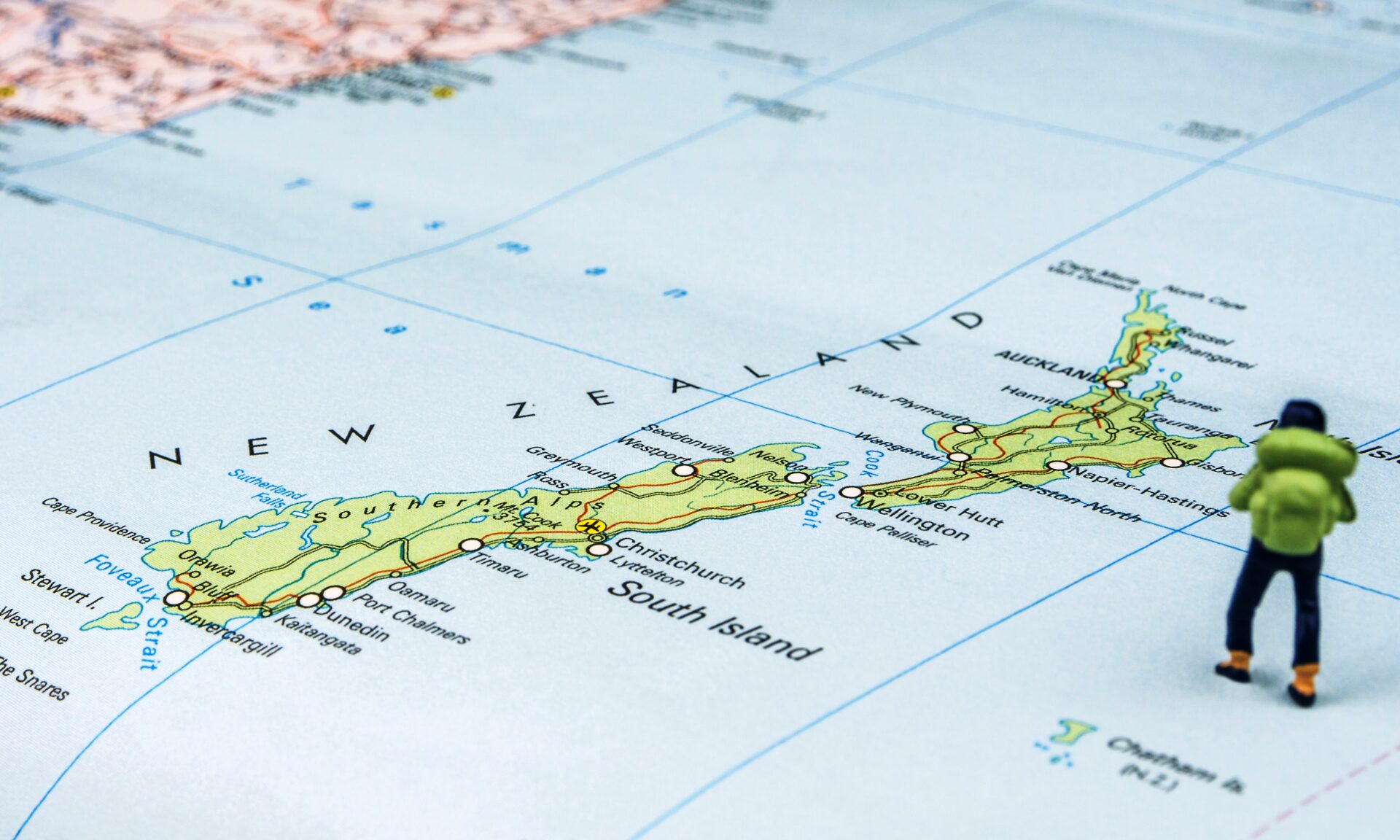 The best places to live in New Zealand: Where will you buy?
If you've worked out what sort of property you're looking for and you've set out your timescale for buying here, now's the time to start considering where to buy a house in New Zealand. For a small country, NZ is bursting with choice, whether you're looking for rural tranquillity in a farming community or mountain town, or the convenience and excitement of a big city. Plus, of course, there are plenty of places to choose from if you want to be within striking distance of a beautiful beach.
In this section, we're going to take a tour of the regions in New Zealand, starting with an overview of the two main islands. We'll then look at some of the locations in more detail, as well as some of our favourite places if you're looking for a specific quality.
An overview of New Zealand
New Zealand is divided into two main islands, North Island with 3.2 million people and South Island with 1 million.
North Island
The smaller, more densely populated North Island of New Zealand is home to some of the world's coolest cities, including Auckland and Wellington.
A third of the population lives into Auckland, the wealthiest and biggest city but not the capital. Although house prices are expensive (eight times average earnings), "the City of Sails", virtually surrounded by water, is consistently judged one of the best cities in the world to live. Any big company operating in New Zealand is likely to have a base here and there are great international jobs — even though the authorities are more likely to give you a visa if you choose elsewhere.
An area around Auckland called Waikato also offers the possibility of a very pleasant lifestyle. It's a rural area, with a big dairy industry, enriched by its proximity to Auckland and the jobs market there. The town of Raglan is especially popular for its stunning beaches and artsy spirit.
At the other end of North Island is Wellington, the capital of New Zealand (population nearly 400,000), often described as one of the coolest little capitals in the world and famous for its film industry ("Wellywood"). Other strong parts of the economy are tourism, IT and culture.
South Island
Larger, wilder and cooler the South Island has space aplenty and work available in skiing, tourism and wine growing. The largest city is Christchurch, also with nearly 400,000 people. Following the earthquakes of 2012, a huge rebuilding process is underway and plenty of construction jobs are on offer as well as in education and manufacturing.
Looking at where to buy a home in New Zealand that enjoys near enough year-round sun? Nelson is often cited as the sunniest city in the country, with around 2,500 hours annually. Queenstown is of course beloved by thrill-seekers, sitting on the edge of Lake Wakatipu and surrounded by the Southern Alps. Another one for those looking to enjoy New Zealand's beautiful nature is Dunedin, with plentiful hiking trails around the town.
Auckland
For many Brits starting a new life in New Zealand, Auckland is the obvious choice, with the best job opportunities and a breezy lifestyle with plenty to do. It's easy to get a negative impression when a large amount of news coming out of the city focuses on rapidly rising property prices! While property is undoubtedly more expensive, it's worth remembering that this is New Zealand's premier city, the economic capital that produces one third of New Zealand's GDP — almost double that of the entire South Island. While prices and cost of living are higher (when compared to New Zealand, but not the rest of the world) — Auckland salaries compensate accordingly.
Auckland offers everything you'd expect from one of the most desirable cities in the world — the best job opportunities, a vibrant bar and restaurant scene, museums, galleries, live music, and you also have an international airport making it (slightly) easier to travel back to the UK.
If one of your major reasons for relocating is to find a better work-life balance, this is an ideal spot. By day you can be working hard in the city's modern, clean, waterfront Central Business District (CBD), but within just half an hour, you can be at the beach, hiking one of hundreds of fantastic trails, or even be arriving at one of the islands surrounding the city, which are popular with holiday makers and wealthy homeowners. Auckland is known as "The City of Sails", and for good reason — it's located on two scenic harbours, Waitemata Harbour on the Pacific Ocean, and Manukau Harbour on the Tasmanian Sea.
Despite being the country's largest city, Auckland has a relatively small population of just over one and a half million people, which accounts for around 31% of New Zealand's entire population. The city is made up of four areas: Auckland City, North Shore on the Northland Peninsula, Manukau City to the south and Waitakere City to the west.
Cost of buying
If you plan to buy when you move to New Zealand, you're looking at a price tag of $9,965 (£5,162) per square metre in Auckland CBD, considerably less than London's £12,903. In the suburbs, Auckland works out as more expensive per square metre (£8,200) than London (£7,378). Elsewhere, on average Auckland is pricer than most UK cities. For example, in Birmingham the cost of buying in the city per square metre is £3,493. However, these higher costs are hardly surprising given Auckland is New Zealand's major city.
Cost of living
When establishing whether a move to New Zealand is right for you, it's important to factor in cost of living. A family of four will clock up monthly costs of $4,929 (£2,555) in Auckland (excluding rent). A single person requires $1,362 (£706), excluding rent. Renting a one-bed apartment in the centre of Auckland costs an average of NZ$1,795 (£929), and a three-bed apartment costs $3,333 (£1,727).
For those happy to settle in a suburb around 30-minutes out of the CBD, a one-bed will set you back $1,450 (£750), or a three-bed for $2,550 (£1,320). Comparing London to Auckland, rent works out as 77% more expensive in London, and those all-important restaurant prices are 31.92% higher. The cost of living in Auckland may be cheaper than London, but do bear in mind that it is between 15–30% more expensive than the UKs regional cities, including Manchester, Bristol and Birmingham.
Auckland's climate
Auckland's climate is a huge perk. You'll find that temperatures in summer average around 20° and provide many sunny days. Unlike other parts of New Zealand, the city's winters are moderate, with the average temperature sitting at around 11°C.
Auckland's best suburbs
Grey Lynn
Just ten minutes to the south-west of Auckland's CBD is Grey Lynn — the perfect suburb for those who crave the peace and quiet of suburban life, without subjecting themselves to a long commute. Residents of Grey Lynn enjoy harbour views, plenty of parks to enjoy the sunshine in, and a great range of bars and cafes.
The suburb is particularly popular with Auckland's arty community, and each year the Grey Lynn Park Festival is held to honour Auckland's best in art, craft and music. If you're moving with your family you'll be pleased to hear that there are great options for schools in this area, Auckland Girls Grammar and Mount Albert Grammar School are both close by.
Takapuna
Another popular spot is the northern suburb of Takapuna, which is a hit with British expats and is renowned for being an excellent place to bring up children. As well as plenty of parks, the suburb has a beautiful white sand beach where all the family can take a dip and relax in the New Zealand sunshine. When you tire of lounging, you can browse the local shops, enjoy a meal in one of the many restaurants and cafes or, enjoy a mooch around Takapuna's popular Sunday Market, where you'll find art, antiques and vintage clothing, mingled in with fresh fruit and veg and artisan produce.
Howick
Should you want to be a little further away from the CBD, Howick is an excellent option, which is still only a 30-minute commute. This suburb offers residents a relaxed way of life beside the sea, with a nice dose of history — the area was one of the earliest parts of New Zealand to be settled by Europeans. Howick's historical village is a great place for a wander around. You'll also be able to enjoy a great variety of shops and an exciting café culture.
Mangere Bridge
To the south of Auckland's CBD you'll find Mangere Bridge, yet another beautiful coastal suburb. Despite being so close to the water and just 30 minutes' drive from the CBD, property remains relatively affordable. The suburb is a popular choice with families and expats, perhaps due to its distinctly village-y vibe.
Devonport
Devonport is popular with everyone — families, hipsters, expats, retirees, you name it. This is one of Auckland's oldest settlements, so the housing on offer is rich in character. Residents enjoy waterside living, two volcanic peaks to hike to enjoy views of the city skyline, and you can hop on a ferry to the CBD, which takes just 12-minutes.
Onehunga
Onehunga is an affordable, working-class area of the city, which affords you more space for your dollar than suburbs closer to the city. Onehunga offers a welcoming community, art deco housing, proximity to the waterfront, and some fascinating history to boot!
Kingsland
Kingsland is an excellent option for those that want to feel close to the action, but a little removed from that city centre hustle and bustle. Here you'll find tree-lined streets and lovely older homes, plus a range of places to grab a tasty meal, or some of the city's best coffee. Additionally, Eden Park — home of the All Blacks — is right on your doorstep. While this certainly isn't one of the swankiest corners of Auckland, it is definitely one to watch.
Wellington
Wellington is located on the southern tip of the North Island and is an exciting spot offering its lucky residents lots of culture, a wide choice of outdoor activities and waterside living. In Wellington, you're never more than 15 minutes from the sea.
Known as the "coolest little city in the world", Wellington boasts more cafés, bars and restaurants per capita than New York City. With farmland to the north and ocean to the south, the capital is known for having some of the best restaurants in the country, complemented by excellent regional wines, and a café culture that rivals Melbourne. Wellington is cultural spot too — it's the centre of New Zealand's film industry, has a rich history, great galleries, live music, world-class education and healthcare and a population of friendly, outdoorsy, environmentally-conscious people.
If you're looking for somewhere to get stuck into outdoor pursuits, this could be the location for you — there are preserved green spaces around the city, beautiful nature and coastal walks and plenty of hills to climb to enjoy spectacular views. Maybe you'll even get lucky and spot some dolphins or orcas frolicking about in one of the bays.
Who does Wellington appeal to?
The Wellington region is home to just under 500,000 people — 10% of New Zealand's population. It's a culturally-diverse spot with 25% of the city's population born overseas. Wellington is also the most educated place in New Zealand. Nearly 30% of Wellingtonians have a degree, compared to a national average of 20%. The city's three universities, three institutes of technology and numerous private training establishments make the capital hugely appealing for students and for families keen to give their children the best start in life.
Most Wellingtonians live within 3km of the coast, there are 102 parks and playgrounds in the city, and there are 50,000 hectares of regional park and forest, perfect for hiking and camping, right on your doorstep. It's little wonder it's a popular spot with Brits from all walks of life — singles, families, young professionals and retirees. Wellington is home to lots of expat social groups and a quick search will reveal a variety to choose from when you first arrive.
Wellington's property market
As Wellington is such a hilly city, a lot of the properties are built into the hills — some swankier residences even have their own private cable cars. The city's hills may sound like bad news, but one benefit (besides to your health) is that most properties enjoy spectacular views of the ocean. Like any city, there's a wide range of property choices from urban living in the city centre, to spacious family homes with large gardens in the city's suburbs and nearby coastal towns.
The cost of living in Wellington is 12% lower than living in London and, more good news, Wellington is the place to be if you're looking to earn the big bucks in New Zealand. Across New Zealand, the average annual pay packet is $45,800, yet in Wellington this leaps up by a third to $59,529. If you're a four-person family, you should budget $2,250 (£1,200) per month for your expenses, before rent. A single person's monthly costs before rent are around $600 (£325).
When you first arrive in Wellington, it's probably wise to rent for a couple of months before you settle on the right area for you and invest in a property. The average cost of renting a one-bedroom, city centre apartment is $1,750 (£900). Outside of the centre, you can expect to pay an average of $1,150. If you're moving with your family, a three-bedroom city centre property will set you back on average $2,822 per month in rent. In an outer suburb, you'll need to budget around $2,200.
When it comes time to buy property, you'll find that the median house price sits at $531,000 (£277,500). This is considerably less than Auckland's median home price, which currently stands at $845,000 (£442,000).
Top five Wellington suburbs
Brooklyn
A far cry from its New York namesake, Brooklyn in Wellington is known for being nice and green. To confuse matters, however, the park here is called Central Park. The suburb is located on the top of Brooklyn Hill, close to the Central Business District, and enjoys spectacular panoramic views – a highlight being the suburb's wind turbine site. There are properties here to suit all budgets and tastes – Victorian villas, colonial cottages, modern family homes and incredible mansions. The suburb also boasts excellent schools and miles of walking and cycling tracks.
Churton Park
This wealthy area is located in Wellington's northern suburbs and is a favourite with executive commuters and families, due to all its small parks and green spaces. This is one of Wellington's most culturally-diverse areas, and has some great schools.
Hataitai
Hataitai is another family favourite due to its excellent primary schools, public transport options, and the variety of housing options available. The suburb boasts its very own microclimate, making it sunnier and more sheltered from Wellington's famous winds. The suburb overlooks Evans Bay, and you can walk from bay to bay en route to the CBD, or enjoy one of many scenic walks along the coast or around the Town Belt. There are also some fab bars and food outlets serving up all kinds of cuisine. Most properties in Hataitai tend to be Californian bungalows or Victorian era properties.
Island Bay
The most impressive thing about this lovely village-like Wellington suburb is the fact that you can see the South Island across the water. This is a relatively affordable part of the city. Island Bay is just a 20-minute bus ride into the CBD, it is home to lots of great schools and there's an impressive arts and culture events calendar to help you meet people and to keep you entertained.
Aro Valley
This trendy inner-city suburb is a favourite with students, singles, young professionals and families due to its events, parties, performances and wonderful sense of community. The suburb is within easy walking distance to Wellington's CBD and remains relatively affordable in comparison to other central suburbs.
Getting there
You can fly to Wellington all-year round, although as yet there are no direct flights – you'll have to change somewhere along the way. A word of warning — Wellington's infamous strong winds blowing in off the Cook Strait do mean that some landings and take offs at Wellington Airport can feel a little treacherous. Don't let that put you off though — lots of excellent airlines service the city, including Etihad, Air New Zealand, Virgin Australia, Air France, Qantas and China Southern. Tickets tend to clock in at around £630 return, but you may be able to secure something cheaper if you travel to Wellington during their winter from May to August.
Once you're there
Te Papa is an absolute must for new arrivals — the popular museum tells the stories of New Zealand's unique cultural, social, biological and geological history via innovative, interactive exhibits that the whole family will enjoy. For the best views of your new home, you'll want to head to the top of Mount Victoria. The view of the harbour from the top is quite remarkable on a sunny day, plus it'll help you get your bearings. For more wonderful views, go for a ride on the Wellington Cable Car, which runs from Lambton Quay up to Kelburn where there's a great lookout, a cable car museum and Space Place at Carter Observatory in Wellington's Botanical Gardens.
Wellington is a fab place for film buffs — you can get a glimpse into the phenomenal amount of work that goes into creating epic movies on the scale of Lord of the Rings and The Hobbit at the Weta Cave Mini-Museum. As we mentioned, Wellington is home to some excellent restaurants, so we recommend getting acquainted with them. The city's craft beer and coffee are also top notch!
Gisborne
Located on New Zealand's easternmost tip, Gisborne is a region known for its spectacular coastline, excellent surf breaks and fishing spots, thick woodland national parks and as a centre for agriculture and wine. Sounds pretty perfect to us! Plus, Gisborne itself, the region's only city, is one of the first in the world to see the sunshine – a lovely touch for you early risers.
What is life in Gisborne like?
Gisborne is located in the very north of the North Island, around seven hours drive from Auckland, and three hours from Rotorua. Gisborne City has a population of 37,000. Kaiti Beach is where Captain Cook first made landfall back in 1769, although settlement of the area by Europeans didn't begin until much later in the mid 1850's. Around half the population of the region are Māori, so it's certainly an interesting place to see both sides of New Zealand's culture.
The area is known for having some of the country's best beaches and coastal scenery. There are excellent surf breaks, the beaches are generally safe and sandy and there is a distinct lack of crowds, which can be a problem in more frequently visited corners of the country. Inland from the coast, the region is covered in thick mountainous bush — much of it impenetrable, apart from the stunning area surrounding Lake Waikaremoana, which is in the south west. Camping is popular around the Lake and along the coast.
Visitors and residents can also enjoy exploring the area's vineyards — Gisborne is particularly well known for being the "Chardonnay Capital of New Zealand". As is often the case with regions close to the ocean that know a good glass of wine, you can expect to enjoy some truly excellent seafood in this corner of the country. Some of the biggest areas for grape-growing and wine production include Ormond, home to the famous "Golden Slope", where some of the best chardonnay is produced. Patutahi and Manutuke produce excellent Gewürztraminer.
Who should live in Gisborne?
Gisborne is an excellent option for people who want the best of both worlds in that they want to live rurally, and by the beach. Much of the region is untouched countryside, meaning you can find affordable plots with plenty of land and wonderful views. While it is a very rural spot, the main city of Gisborne itself has all the amenities you need — supermarkets, speciality stores, cafes and a growing number of high-end restaurants.
Gisborne is largely relatively flat, so that combined with its unspoilt countryside makes it perfect for cycling enthusiasts, and you've got fantastic surfing on Wainui Beach.
What are property prices like?
It's certainly good news for any investors. Gisborne property prices are often the highest nationwide, with median prices around $400,000. Interestingly, auction is a popular method of buying here, with as many as 40% of homes being sold by this method.
Employment opportunities
The biggest industry in these parts is agriculture — in particular, viticulture. Gisborne's combination of fertile clay soil and lots of sunny days makes it perfect for growing grapes that are eventually transformed into delicious Malbec's, Merlot's, Pinot Gris and Viognier's. Horticulture, farming, fishing and forestry are also big employers.
Climate
Gisborne has a delightful climate, with lots of dry long sunny days, perfect for beach visits. You can expect warm summers and mild winters. In summer, the average temperature dances around 23–25°C, and around 14–15°C in winter.
Waikato
The North Island's Waikato region stretches all the way from the Coromandel Peninsula in the very north, to Mount Ruapehu in the south. The region is bordered by Auckland in the north, by the Bay of Plenty in the east, Hawke's Bay to the south-east and Taranaki and Manawatu-Wanganui to the south. It is the country's fourth largest region but has a population of just 450,000. Here, we'll look at the Waikato region's most popular areas, what they offer to expats looking for a new way of life and what kinds of property you can secure for your money.
Waikato — an overview
The Waikato region is known the world over as being one of the richest agricultural areas of the world. You might even recognise parts of it, as its lush pastures were chosen to represent The Shire in the Lord of the Rings and The Hobbit movies.
Here you'll find much of New Zealand's dairy industry, along with many agricultural businesses and research institutes. The area is also known for being where New Zealand's thoroughbred horses are raised. It is named after New Zealand's longest river, which winds 425 kilometres through the county, all the way from Lake Taupo to the Tasman Sea.
The way of life
If you're moving to New Zealand in search of a peaceful life, then the Waikato district should be added to your shortlist. It's perfect for those in search of a lifestyle plot, those who want to live by the water, or those who don't want to leave city life, but want to scale it down a notch from London, Manchester, or any of the UKs biggest cities.
Climate
Waikato has a mild and temperate climate where the average daily temperature during summer (January-February) sits between 22-26°C, but can sneak up to 28°C on particularly hot days. In winter (July-August) this drops to between 10-15°C, but mornings have been known to drop as low as −3°C.
Best locations in Waikato
Hamilton
If you want to be close to the countryside but still enjoy all the perks of city living, Hamilton is a brilliant option. The city, with its population of just 150,000, is known for its wonderful gardens, an enormous aquatic centre and Hamilton Zoo. The city regularly hosts international sporting fixtures and events and boasts an extensive network of cycle paths and walkways that link residential areas to the river, which runs through the city, and keeps residents active. Hamilton also has a lively social scene with more than enough bars, cafes and restaurants to keep you entertained.
Hamilton is home to the University of Waikato and the Waikato Institute of Technology (WINTEC), which means there is a relatively young population (over half are under 30). In the south end of the city, you'll find Hamilton's arts and cultural precinct, which is home to lots of music and theatre, the Waikato Museum, and more bars, cafes and award-winning restaurants.
Raglan
If you fancy a relaxed life by the sea in a creative spot with an excellent café culture, Raglan may be just the ticket! Here you'll find world-class waves, black sand beaches, great swimming and friendly, super-relaxed locals.
Cambridge
Those of you who want to live in countryside should consider Cambridge — "the town of trees and champions". This is a gorgeous place where you'll find heritage buildings, great restaurants, antique shops, tree-lined streets, lovely parks and gardens and all of those thoroughbred horse studs we mentioned earlier!
Taupo
Finally, we have an option for lakeside living! Although frequently referred to as a city, Taupo only has a population of 24,000, yet it is the second largest town in the Waikato region after Hamilton. The town sits of the banks of Lake Taupo — Australasia's largest lake — making it perfect for lovers of fishing, waters sports and boating. You can spend your weekends skiing on Mount Ruapehu or exploring the geothermal phenomena found in the area. This is great spot for those wanting to get active – you can wakeboard, kayak, mountain bike, hike, play golf, skydive – the options are endless.
Hawke's Bay
Hawke's Bay is a large area surrounding an 100km long bay on the south-east side of NZ's North Island. Perhaps the name rings a bell? If you're a lover of a red wine, you'll have seen the name Hawke's Bay plastered across many-a-bottle of Merlot, Cab Sav, or Syrah. This is a beautiful, sunny part of the country, which offers residents plenty of opportunities to enjoy themselves and stay active in the great outdoors. Here, we're taking a closer look at Hawke's Bay to see what it offers those hunting for their ideal corner of the country.
Hawke's Bay – an overview
Hawke's Bay is one of New Zealand's sunniest and driest locations, providing a wonderful setting for long days at the beach, exploring the countryside, or sampling the delights of the first stop on the Classic New Zealand Wine Trail. The area is also one of the country's most environmentally friendly areas, and the Hastings district, the region's largest, has been recently declared completely GM-free.
In Hawke's Bay, you and your family will benefit from a healthy lifestyle, a safe environment, world-class education institutions, and some of the country's best food and drink. The area is New Zealand's art deco centre — the architecture is really something! If you're a sucker for farmers' markets and artisan produce, this region delivers — the area's agricultural background ensures there's always something tasty, fresh and healthy taking up space on your plate.
Should you be keen to embark on a more active way of life, the forest trails of Kaweka and Ruahine Forest Parks, are great places to break in your new walking boots. If you're a fan of cycling, The Big Easy Cycling Ride is a must-do. Golf fans will delight in the 20 golf courses found in the region, including Cape Kidnappers Golf Course, which is listed as one of the best courses in the world.
The way of life
Combine the reliably warm and sunny climate with great food and wine, and excellent architecture and you could almost be in the Mediterranean. Culture, sport, outdoor pursuits and dining out will become part of your day-to-day. The area has an excellent hospital, some of the country's leading secondary schools, and if you fancied returning to university to study viticulture — the study of cultivating and harvesting grapes — the Institute of Technology is internationally renowned.
Hawke's Bay hosts many events throughout the year, including the Art Deco Weekend, the Mission Estate Concert and the biggest celebration of Matariki (Maori New Year) in the whole country.
Employment
Hawke's Bay is an agricultural hotspot, known for sheep and beef farming, cherries and apples, vegetables and of course grapes! Therefore, major industries involve forestry, food and beverage processing and manufacturing. Tourism is another key industry, built around the region's buildings and wineries.
Climate
Hawke's Bay enjoys a warm and generally dry climate. You can plan for an estimated 2000 or more hours of sunshine a year. In fact, Napier holds the record for the most sunshine hours in a year for a North Island centre. During summer, you should expect temperatures of between 19–24°C and during winter, between 10–15°C, but the southerly winds can make it seem colder. Rainfall is unpredictable — the area can experience droughts or heavy rains, which do sometimes result in flooding as much of the farmland is low-lying.
Best locations
Napier
Napier is an art deco gem of a town with a population of around 57,000 is surrounded by beaches and beautiful countryside. From your window, you'll enjoy views of rolling green hills, the Pacific Ocean, vineyards and palm trees.
Hastings
Hastings, Hawke's Bay's other major urban area, has a population of around 70,000 and is just 11 miles from Napier. This is another place that combines beach-side living with food, drink and an outdoor lifestyle. Orchards and vineyards surround the town, meaning every market stall, farmers' market, café and restaurant is serving up fresh, locally-grown produce.
Havelock North
For a more village-y vibe, look to Havelock North close to Hastings. This area is full of tree-lined streets, cute cafés, restaurants known for serving hearty, country fare and boutique shops. Havelock North has an arty community, so expect to enjoy cultural events, art shows and gallery openings.
The Bay of Plenty
The Bay of Plenty is located on the northern coast of New Zealand's North Island. The region got its name when Captain Cook arrived in 1769 to find a bay full of villages and plantations. The region stretches from the Coromandel Peninsula in the west to Cape Runaway in the east, and includes 259 kilometres of incredible coastline. As well as the Bay itself, the region includes a number of islands.
The Bay of Plenty – an overview
Captain Cook had a point — this is an area known for its delicious fare. Nowadays the Bay of Plenty is home to orchards and farms producing much of the country's fruit and veg, including avocados, citrus fruit and kiwifruit, especially around Tauranga. The region also produces some fantastic local wines, and the miles of coastline guarantees the freshest seafood, and plenty of it.
If you are dreaming of a laidback life by the beach, the Bay of Plenty could be the perfect area for you. Many of the beaches in the region are continually listed as some of the best in the entire country and attract surfers from all around the world throughout the year. Some of the primary spots include Waihi Beach, Ohope Beach and Maketu Beach, where the Maori people first came ashore after voyaging from Polynesia to New Zealand.
As well as being known as a coastal paradise, the Bay of Plenty is home to Rotorua, one of New Zealand's most-visited tourist destinations, famous for its Maori history and its geological landmarks. The region is also home to beautiful mountains and volcanic islands — perfect for any keen hikers.
The way of life
If a relaxed lifestyle and excellent climate are top of your wish list, the Bay of Plenty may have already caught your eye. The sunny weather means that residents can enjoy outdoor activities all year round and there is a fabulous arts and culture scene to keep you entertained.
This is a progressive thinking region of young active people. You'll be able to enjoy almost any physical activity you can think of including, white water rafting, water skiing, tennis, kayaking, surfing, scuba diving and deep water fishing.
Climate
The Bay of Plenty has mild winters and warm, humid summers. This is one of New Zealand's warmest regions, especially along the coast, where you'll find high temperatures and long sunny days. Most areas enjoy a wonderful 2,200 hours of sunshine every year. During winter, average daily temperatures range from 9–16°C and in summer from 22–26°C. It does occasionally rain, mostly during winter, but the odd tropical storm does occur during summer.
Employment opportunities
The most prevalent employment opportunities in the Bay of Plenty revolve around tourism, agriculture or natural resources. As already mentioned the area is home to many of the country's fresh produce farms, but dairy and sheep farming is also widespread. Forestry is a huge industry here, and foreign tree species are grown for exportation. Rotorua and Tauranga are huge tourist draws, with people arriving all year round to explore the geothermal sites, make the most of the region's beaches and to go whale and dolphin watching.
Best locations
Tauranga
Tauranga is the Bay of Plenty's largest city, and a lovely spot. The leafy city is home to around 115,000 people, enjoying the warm climate, sunshine and excellent options for outdoor activities. Tauranga is also known for its thriving restaurant scene – it helps that the city is surrounded by the vineyards and oceans that supply all the tastiest treats on the menu. If you choose Tauranga you'll also benefit from lots of lovely cafés and shops, great nightlife, and Tauranga Jazz Festival.
Whakatane
Whakatane is located in the eastern bay of the Bay of Plenty and usually has the highest temperatures in New Zealand. Enjoy all the delights of living on the shores of the Pacific Ocean, including water sports and dolphin and seal tours. This is the base town for exploring the nearby volcanic White Island or for going deep-sea fishing.
Mount Maunganui
'The Mount' is another relaxed beach town found on the peninsula at the southern end of Tauranga Harbour, at the base of Mount Maunganui. This chilled out spot is known for its white sand beach, excellent surf and its hot salt-water pools. The town's peak, Mauao, rises 230m above sea level making it an excellent spot for hiking and enjoying views of the harbour, beaches and the ocean.
Christchurch
With a population of 375,000, Christchurch is New Zealand's third largest city and the largest urban centre on the South Island. The city was named after the settlers from Christchurch College at Oxford University who originally arrived here, and promptly shaped it into a typically English spot, complete with parks, gardens and cricket ovals galore. Not to mention the fact that Christchurch is located on its very own River Avon. The climate is not dissimilar to the south of England, although you'll be pleased to hear that it is far sunnier come summertime.
In more recent years, Christchurch's more traditional vibe has changed – the city you will now find is multi-cultural, youthful and welcoming to migrants. It also offers that priceless blend of city living and laidback beach life that the world and its dog are dreaming of!
Since the devastating earthquakes of 2010 and 2011, Christchurch has been a city in transition. The CBD and its infrastructure were very badly affected, many of the city's buildings were destroyed, including some of its most well-loved historical sites. However, the residents of Christchurch aren't dwelling on the past. The new Christchurch that has emerged from the rubble features reinforced buildings, wonderful public art spaces and a veritable array of interesting alternatives to typical infrastructure solutions. These include shopping malls made from shipping containers, open-air cinemas, and several community-led creations, like free nine-hole mini golf courses, a public dancefloor and obstacle courses, all designed to reinvigorate the city's empty spaces.
There are innovative projects happening all across the city, and they all need volunteers, which could be a great way for you to get acquainted with the city and its residents that have stuck by it through hard times. While there is no masking the damage, or any real attempt to — what is clear is that the community has come together to rebuild and reinvent their city, and the result is something special.
Things to do
In the city…
Christchurch is completely flat, which makes getting around on bike or on foot nice and easy. Hagley Park is the city's pride and joy. At 160 hectares, it's considerably larger than Hyde Park in London. This is a dream spot for a sunny picnic, a round of golf, sport of all kinds, a stroll around the Botanic Gardens, or to attend one of the many cultural events that take place here throughout the year.
Speaking of which, expect your events calendar to fill up fast when you move to Christchurch — there are food and wine festivals, street food markets, music festivals, and big international music acts stopping by on their world tours. Also, it's important to visit the Cardboard Cathedral and to pay your respects to the victims of the quakes at the "185 empty chairs" open-air memorial.
This is a city that loves its grub — and its wine, of course! In addition to weekly farmers' markets flogging wares from the surrounding farmlands, there are excellent restaurants, coffee shops, food trucks, pop-up bars, buses, shipping containers — basically, if you can set up a bar or fit a coffee machine in it — innovative locals will have already turned it into a business. Be sure to check out the Re:Start Mall for all your sartorial needs, play a round at one of 15 golf courses in the city, or visit one of the 700 inner city parks! No wonder Christchurch has been dubbed "The Garden City".
Outside the city…
Christchurch is bordered by the Pacific Ocean, the Banks Peninsula and the Canterbury Plains farmlands. Also, the Southern Alps are less than 100km away, and tourist hotspots like Milford Sound, Wanaka and Queenstown are all within easy reach. This makes Christchurch the ideal spot to base yourself to enjoy a mix of city living and outdoor pursuits.
Christchurch is one of the few spots in the world where you can ski and surf on the same day. Mount Hutt's ski fields are just a two-hour drive away from some of the city's best surf breaks, including Taylor's Mistake. Furthermore, if you like to get your blood pumping, the area around Christchurch is an adventure lover's playground. The Port Hills surrounding the city are excellent for walking, running, biking or just a relaxed scenic drive. Further afield, you can hike, climb, bike, raft, take a hot air balloon ride, skydive, bungee jump and everything in between.
If that all sounds a little too much like hard work, you could opt for a more peaceful winery tour. There are a number dotted in the countryside around 30 minutes outside of the city.
Education
When you move to New Zealand with your family, you will be offering your kids the chance to access excellent educational institutions, from primary level right up to university. The University of Canterbury is the third best in the country, and the 214th best in the world. In 2013, the NZ government announced plans to invest $1 billion in upgrading and building new schools in the city.
Employment
The average household income in Christchurch is $89,985 (£48,923), and the average salary per month (after tax) is NZ$3,748 (£2,037). Understandably, many of the employment opportunities in Christchurch over the last few years have been in the construction industry. While the demand is slowing, it's still there and could well be your ticket to New Zealand if you can find the right role. Christchurch is being rebuilt with a focus on its future. Therefore, this has created a rather unique business and employment environment, with lots of start-ups and exciting opportunities emerging. In particular, there are a high volumes of jobs in manufacturing and IT.
Climate
While Christchurch is similar to England in winter, during the rest of the year you can look forward to enjoying 2,050 hours of sunshine per annum. The wind is definitely a steady fixture of Christchurch's climate. In addition, Earthquakes are, of course, still a risk, and aftershocks are felt regularly.
Christchurch's best locations
Sumner
This seaside suburb is located in its very own coastal valley and boasts a fantastic beach, popular with surfers, swimmers and sunbathers. The suburb is around 15 to 30 minutes' drive from the centre of Christchurch. Much of Sumner's property is dotted around these hillsides, meaning there are plenty of upmarket houses that enjoy uninterrupted ocean views.
Cashmere
If you fancy setting up shop in Christchurch's gorgeous Port Hills, Cashmere is a superb choice. You will be able to enjoy the suburbs village-y vibe, complete with heritage buildings, peaceful countryside surrounds and spectacular views of the city below. While you'll want to head into Christchurch for the real action, the centre of Cashmere has an array of cafes and shops perfect for a relaxed afternoon mooch.
Lyttleton
A little further away again, over the Port Hills from Christchurch is Lyttleton, a charming port town around 20 to 30 minutes' drive from the CBD. This is the South Island's largest port, so it's a bustling spot with plenty of amenities and opportunities for mingling with the friendly locals. Again, many of the properties are nestled up in the hills, allowing for ocean views and plenty of peace and quiet surrounded by bushland.
Nelson
If you're debating a move to New Zealand but can't seem to make up your mind about which island to choose, have you considered Nelson on the top north-west shore of the South Island? The city is located in the Marlborough region in the very north of the island and is one of the sunniest spots in the country, with more than 2477 sunshine hours per year.
This highly liveable city is known for its art and culinary scene (particularly if you're in the market for seafood or sensational wine), plus Abel Tasman and Kahurangi National Park are right on its doorstep. Also, there are lots of lovely towns close by to explore, including Mapua and Kaslo, which is best known for its jazz festival. Fans of Lord of the Rings will enjoy having many of the film's major locations, including Hobbiton, just down the road. Despite not being an enormous place, Nelson hosts a range of fantastic events throughout the year, including Nelson Food and Wine Festival, and The Winery Tour, a wonderful combination of food and live music.
Although many of New Zealand's job opportunities are centred in and around the bigger cities, there are plenty of opportunities in Nelson within tourism, fishing, forestry, horticulture and viticulture. The median household income here is $82,878 and the average monthly salary stands at $4,300.
The city itself has a population of 51,900, making it the perfect size to meet people and make great connections. If you're concerned about being isolated, you needn't — Nelson is a five-hour drive from Christchurch, and you can fly across to Wellington in 30 minutes and Auckland in 90. There are around seven ferries a day transferring people between the North and South Island from Picton, which is two hours away from Nelson.
Demand is currently very high for property in Nelson, which means if you act fast you might just be able to capitalise on the stream of people finally looking for alternatives to Auckland, Christchurch and Wellington. If you're lucky enough to have a little in the pot and are considering buy-to-let property, Nelson could be just the spot for you, as rental prices are consistently creeping up. The median cost of Nelson property is $547,000.
Dunedin
This waterside city is on the central eastern coast of South Island, overlooking the Pacific Ocean. Its surf beaches, arts, music and cultural scene have led many to liken it to Sydney in Australia, and to Bondi Beach, in particular. It just lacks the hefty price tag!
One of the most delightful aspects of the city is the 200 hectares of green belt that surrounds it, home to exotic and native flora and fauna galore. You'll be able to enjoy easy access to parks and excellent, mostly uncrowded, walking tracks. The city is hilly, offering different views depending on where in town you lay your hat. It has a beautiful coastline, made up of peaceful bays and great swimming and surfing spots. Additionally, it is the 'wildlife capital of New Zealand', so keep your eyes peeled for penguins and sea lions.
Dunedin attracts international sport and music events, is a gateway to the Central Otago region, and has been well designed to incorporate plenty of green spaces around the city, which means there are plenty of opportunities to get outside and get active. The Otago Peninsula is a particularly beautiful location for a hike or for some wildlife spotting – fur seals, albatross, and a huge bird population like this corner of the South Island.
Dunedin was New Zealand's largest city (in terms of land area) up until 2010 when Auckland flew into the lead. Population-wise, however, it only ranks as the country's seventh largest urban centre. You know what that means? Plenty of space!
Dunedin is rich in history, with archaeological evidence of the Maori people living here long before European settlers arrived. The Gold Rush of the 1860s transformed it into New Zealand's most popular city by a long stretch, but nowadays the population is around 128,000. Many are students. The University of Otago is New Zealand's oldest, and both it and Otago Polytechnic are both popular and prestigious.
Dunedin is also known for its Scottish heritage: "The Edinburgh of the South". It's like a home away from home for the Highlands, the locals grabbing any opportunity to get out the bagpipes! The name Dunedin comes from the Gaelic name for Edinburgh – Dùn Èideann – and even boasts its own tartan.
The way of life
Dunedin offers city living at a relaxed pace. Work-life balance is one of the top attributes listed by the happy locals. You can live in rural surroundings, but be in the centre of town in just 15 minutes, with traffic jams something of a rarity.
The countryside around the city provides ample opportunity for outdoor pursuits. You're also located on a coastline, which means washing away the stresses of your day with a quick dip, or a walk with the dog at the beach, is possible every night of the week. Dunedin's architecture is remarkable, and the coffee is sublime, so just find your favourite café and relax. Rumour has it that New Zealand's best beer is found here — though don't go telling any Wellingtonians we said that!
Being a university city, the population is generally well-educated, well-read and cultured, yet down-to-earth. They're welcoming, politically-engaged and environmentally conscious. In 2014, the city was designated a UNESCO-heritage City of Literature. People love supporting local businesses, which is good news if you have an idea in mind. If you move to Dunedin, you'll experience a real sense of community.
Getting around
One of Dunedin's landmarks is its spectacular Edwardian railway station. Although it looks grand, most of the trains serving it are simply tourist trains heading up to Taieri Gorge. There is no train service up to Christchurch, but plenty of coaches will cover the 360km drive. Dunedin also has an international airport with flights throughout New Zealand and some Australian cities.
Employment
The median household income of those living in Dunedin clocks in at $78,837, while the average monthly salary is $3,344. The city's largest employer is the University of Otago, followed closely by the Health Board, City Council and Cadbury's. Other major industries include property, publishing, business services, health and food manufacturing. Government administration, tourism and communications are other big players, contributing more than $100 million each to Dunedin's GDP.
For the "digital nomad" working as a designer, editor, copywriter or something similar, why not enjoy your affordable lifestyle in Dunedin while working freelance for companies in Auckland, Melbourne, Sydney or even the UK?
If you're hoping to emigrate to New Zealand on a skilled migrant visa, the sectors currently experiencing the most shortages in Dunedin are engineering, general trades, and apparel and fashion. You can begin your job search in the Otago Daily Times, the local newspaper.
Climate
You may hear that Dunedin is too cold, but in fact it's warmer than London, Paris or New York. You'll be enticed outside by the sunny winter days, as the city enjoys around 1,700 sunshine hours per year — a little bit more than the 1,400 for Edinburgh in Scotland.
Winters mornings can be frosty. Snow does fall, but it's very rare, unless you're located in one of the city's inland hill suburbs such as Wakari, where you might get a few days of snowfall per year. What you'll quickly notice about the city is that it has a number of microclimates. Spring often welcomes "four seasons in a day" type weather, but November to April is lovely and mild. Heavy rain isn't common, but the city is known for drizzle. The best option is probably to take an umbrella!
Best locations
When looking for housing in Dunedin, try choosing a spot that's a little bit up a hill, and that's north facing so you'll get the sun. The flatter, south-facing parts of town can be a little damp during winter. Property is relatively affordable in Dunedin compared to other parts of the country and is markedly cheaper than Auckland. The average price of property is $438,000. If you're looking to rent when you first arrive, expect to pay around $1,270 (£670) per month for a three-bedroom apartment outside of the centre, and up to $1,600 (£845) more centrally.
Here are three popular corners of Dunedin:
North Dunedin
For a sunny and rather prestigious spot close to the university, try North Dunedin (Opoho in particular). This suburb enjoys views over Dunedin's Botanic Gardens and easy access to the green belt's walking tracks. North Dunedin in general is a desirable part of town, especially if being central is important to your family.
East Taieri
East Taieri is a highly desirable township just a short drive from Dunedin CBD. Here you'll enjoy a slice of country-living overlooking the spectacular agricultural area of the Taieri Plain.
Port Chalmers
Port Chalmers is Dunedin's port, and a lovely suburb located on a small peninsula overlooking Otago Harbour. If you're looking for an artsy community, this might be the spot for you. It's a forward-thinking, alternative spot, with a foodie scene to die for. You'll find many off-the-grid houses in the surrounding countryside.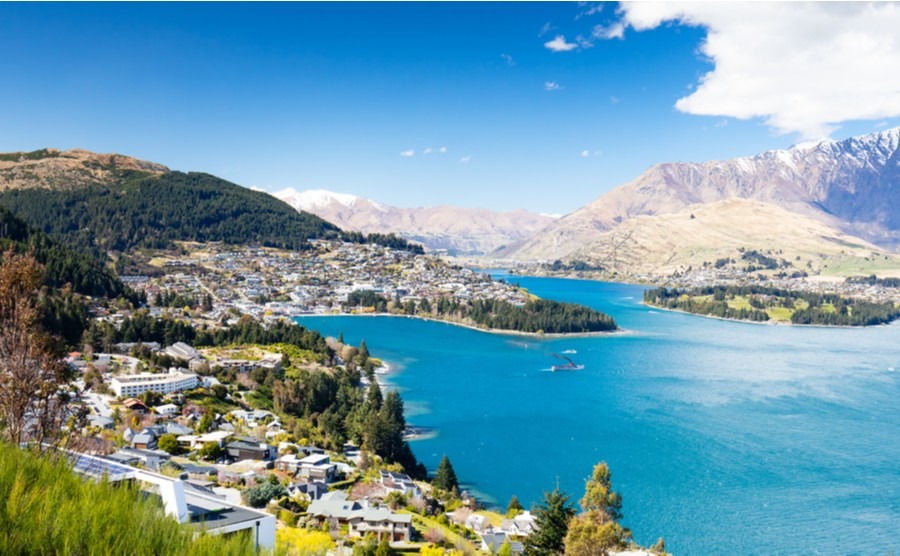 Queenstown
If the major factor driving you to New Zealand is a desire to see natural beauty every which way you turn, Queenstown might just be the dream location for you. The town is located in the South Island's inland lakes region, so not only are you on the banks of Lake Wakatipu (the third largest in New Zealand), but you're close to Lake Hawea and Lake Wanaka too. If you choose to live in Queenstown, you'll also be treated to views of The Remarkables. An aptly-named mountain range rising straight out of the Lake, where you'll be able to ski and snowboard from mid-June until mid-October.
Queenstown – an overview
Queenstown is located in the South Island's Otago region, relatively close to Dunedin and Invercargill. The region has a resident population of just under 40,000. This is one of the country's most popular tourist stop offs, whether for the skiing, the adrenaline sports, or its incredible lake-side location. This town is a very safe place which you can navigate easily on foot. Residents do tend to travel by car — it works out to be cheaper than public transport in the long run and affords you easy access to the areas of natural beauty that surround the town.
This is a friendly, out-going place where you'll find it easy to make friends. Despite being a small, isolated spot — you'll find it's home to some of New Zealand's best restaurants and cafes, where you'll be served particularly superb coffee.
The way of life
Basing yourself in the "adventure capital of the world" means more than just bungy jumping and sky diving. In Queenstown, you'll be treated to lakeside alpine living, gorgeous surrounding countryside, a cosmopolitan arts and dining scene, plus there are a fair few top-notch wineries just outside of town. From Queenstown it's easy to enjoy day trips to some of the South Island's biggest highlights, including Lake Wanaka, Milford Sound, Mount Aspiring National Park and Glenorchy for the Routeburn trek.
If you like hitting the slopes and want your kids to grow up knowing how to carve it up, Queenstown has four ski fields located close to the town: the Remarkables, Coronet Peak, Cardrona and Treble Cone. When summer arrives and the temperatures shoot up, you will be able to make the most of living close to so many beautiful lakes by hitting the water, whether that's on a speedboat, wakeboard, stand-up paddle board, jet ski or a kayak. You'll also be able to hike, mountain bike, bungee jump, or if you've always fancied mastering the art of sky diving, now's your chance! One things for sure — this is an active spot.
It is worth noting that the cost of living in Queenstown is quite high as it is such a tourist favourite. Due to its location in the mountains, you'll find that food is pricier than elsewhere in the country. Unless you want to spend five dollars on an avocado, you'll need to start buying fresh produce based on what's in season.
Employment
In Queenstown, the median household income is $73,154 (£39,800) and the average monthly salary $3,300 (£1,795). The majority of jobs in town are linked to tourism or accommodation. It's also possible to find work in viticulture or farming, given the town's close to the world's most southern wine region. Also, Central Otago has a thriving film industry due to its breath-taking scenery.
If you are unable to find work in Queenstown itself, you can spread your net a little wider to the neighbouring Arrowtown, Wanaka, Glenorchy, Kingston, Alexandra or Cromwell. The nearest big cities are Dunedin (3 hour drive) and Invercargill (2.5 hour drive).
Climate
Queenstown has a fantastic continental-style climate and receives 1,930 sunshine hours per annum. Summers are long and hot, with temperatures often topping 30⁰C, which is just perfect for getting outdoors. Autumn is a gorgeous time, with the surrounding forests turning shades of red and orange to rival New England. Cool, crisp winters are perfect for snow sports enthusiasts due to frequent snowfall in the mountains. Don't think you'll be escaping the rain entirely though — it's fairly common due to the proximity of the Southern Alps.
Best locations
When choosing a home in Queenstown, keep it in mind that a lot of the older properties were built to be holiday homes used in summer. This means they lack insulation or central heating. If you're planning on living in Queenstown all year round, you want to find somewhere it will be easy to keep warm. Properties can also have trouble with damp. So, make sure that you have a property inspector survey any potential property before you sign on the dotted line. The median house price in Queenstown is $975,000 (£530,390).
Fernhill
Located on the slopes of Ben Lomond mountain, this is the dream spot for all you active folk. You're surrounded by walking and cycling trails despite being close to the centre of town. It's the perfect combination!
Shotover Country
This is an excellent suburb choice if you want to feel like you're living rurally while still being close to the water. As the name suggests, Shotover River is close by, as is Kawarau. You'll enjoy views of The Remarkables and speedy access to Queenstown's International Airport.
Kelvin Heights
Here's one for those whom budget isn't an issue. Kelvin Heights is one of the snazzier parts of town and has even been crowned the South Island's first million-dollar neighbourhood. The suburb is located on the Kelvin Peninsula, making the views some of the best in town. You're located close to some excellent schools and the Queenstown Trail. This is an absolute must for all you avid cyclists.
Arrowtow
Head just 15 minutes out of Queenstown to Arrowtown and prices go down considerably. This former gold mining settlement is a tourist attraction in itself. You're just as close to the ski fields and hiking trails, and even a little closer to the area's wineries. You'll be able to enjoy a laidback lifestyle, great schools, ample opportunities for outdoor pursuits and lots of interesting museums.
Invercargill
Finally, down in the bottom corner of the Southland region is Invercargill, one of the world's most southerly cities. Here you will enjoy a small-town vibe and a wealth of space. In fact, the city's population of just 50,000 is spread out across 389km², which is larger than Wellington! Also, Invercargill is surrounded by rugged wilderness, whether that's outside its borders or in its incredible parks, Queens Park and Anderson Park.
The city receives around 1,600 hours of sunshine per year, which means you get sunshine even during the winter when temperatures fall to around 10⁰C. During summer, the average temperature is 20⁰C and it stays light until after 10pm. Do bear in mind this is a fairly rainy corner of the country, so factor that in when planning your move to New Zealand.
Invercargill is a great city in which to raise a family, with affordable housing, excellent schools and zero fee tertiary education. It also has brilliant infrastructure, a new airport, a state-of-the-art water purification plan, brilliant sporting facilities and a fully-restored 1,000 seat theatre for the arts. The median house price in Invercargill is currently, $281,000.
The average monthly salary works out as $2,527. Also, median household income is $81,019. The Southland region boasts a strong economy due to its abundance of natural resources. Agriculture is a major industry as are tourism, energy, forestry and manufacturing.
Invercargill has a domestic airport in town, but Queenstown is the closest international airport, which is a 2.5-hour drive.
The best New Zealand suburbs to live
When thinking of New Zealand, what's the first thing that springs to mind? Vast mountain ranges? Breath-taking lakes and beaches? Glaciers perhaps? We'd all love to see New Zealand's most beautiful attributes when we draw the curtains in the morning, but the fact is that we all need to work and that means we need to go where the jobs are! Fortunately, there are some fantastic suburbs surrounding New Zealand's biggest cities that can afford you the peace and quiet of country life, while a just a short drive or commute from where the money is.
Auckland suburb – Meadowbank
Meadowbank sits alongside highly popular suburb Remuera, which is just 4km from central Auckland. But Meadowbank has its own special appeal too, including the Waiatarua nature reserve. It is a 30 minute cycle from Auckland's CBD, so the city is highly accessible. Other great options to investigate close to central Auckland include Silverdale, Pokeno, Otahuhu, Manukau and Mangere.
Wellington suburb – Eastbourne
How do you fancy travelling to work aboard a ferry? If that sounds like your idea of bliss, set your sights on the suburb of Eastbourne, which is just a 25-minute ferry or drive away from central Wellington. This corner of the city boasts its own microclimate, which attracts beach lovers and kite surfers during summer. Other Wellington suburbs to consider include Island Bay and Petone.
Christchurch suburb – Lyttelton
Badly hit by the Christchurch earthquakes of 2010 and 2011, Lyttelton has bounced back in spectacular style. This a cute port town was the first place European settlers arrived back in 1850 before they trekked over the Port Hills to where Christchurch now sits. The colourful hillside town is called home by just 3,000 residents and is only accessible via a road tunnel. Enjoy the company of the bohemian community while getting to know the town's quirky shops, cafes and restaurants. Christchurch is just a 20–30 minute drive away.
Hamilton Suburb – Cambridge
Just 30 minutes southeast of Hamilton is Cambridge — or "the town of trees and champions" as it's known. The champions they're referring to are the thoroughbred horses that are raised here. Expect tree-lined streets, heritage buildings, antique and art shops, and the fantastic selection of restaurants and cafes. Plus you're right on the banks of the Waikato River.
The best places for holiday homes in New Zealand
One of the best things about moving to New Zealand is going to be exploring your new country. Both islands offer unique slices of natural beauty that change from town to town, but never fail to take your breath away. Plus, when you're all the way on the other side of the world — staycations might be the way to go! Here, we're looking at 10 of the best spots to snap up a New Zealand holiday home and revealing what type of property you can get for your money.
Lake Tekapo, South Island
Consider Lake Tekapo for your New Zealand holiday home if you fancy living on the shore of one of the world's most beautiful lakes, against a backdrop of snow-peaked mountains. This other-worldly lake shines an eerie milky blue, caused by glacial sediment. During summer, you'll be able to enjoy hikes around the lake and up into the mountains, amongst the native wildflowers. And come winter, there are two ski fields to carve up close by. Also, you can ice skate on the lake and then relax in some highly scenic hot pools. Furthermore, Lake Tekapo is the perfect place for stargazers – the area is part of the world's largest Dark Sky Reserve, which means you can enjoy incredible views of the night sky (preferably from said hot pools).
Holiday home prices: Prices for a cabin on the lake start at NZ$600,000, but million-dollar properties are becoming increasingly common.
Waiheke Island, Auckland, North Island
While the magic of Waiheke Island is just 30 minutes from Auckland CBD, when you arrive, mark our words, you're going to feel like you're in Hawaii. We're talking palm trees, rolling tree-covered hills and white sandy beaches. All this, plus excellent wineries! Buying a New Zealand holiday home on Waiheke Island will provide you with a getaway from the Big Smoke and a place to entertain friends over fantastic wine. Also, the island boasts an arty community, lots of lovely restaurants, and forests and olive groves to explore if you enjoy a good hike.
Holiday home prices: It's possible to find a modest one or two bed property from around $750,000, but if you want lots of space and a view to die for, expect to pay more in the region of $1,100,000.
Mount Maunganui, Bay of Plenty, North Island
Mount Maunganui often tops lists of "New Zealand's Best Beaches", so if you're a beach bunny, a New Zealand holiday home here could be just the ticket. The town itself is a fun place to be. It's not only a friendly and scenic spot, but there are lots of great cafes and restaurants to hang out in if you don't fancy firing up the BBQ. Mount Maunganui often tops lists of New Zealand's best beaches, so if you're a beach bunny, a New Zealand holiday home here could be just the ticket.
"The Mount" as the locals call it, is located on the peninsula at the end of Tauranga Harbour. This peninsula is a sandbank — on one side you can enjoy a relaxed dip in a sheltered harbour. On the other, you can go for a surf. If you're in the market for something more active than just lounging in the sunshine, there are a range of hikes for all abilities which lead you to the summit of Mauao – the mountain perched at the end of the peninsula.
Holiday home prices: You can buy yourself a lovely little beach house from $620,000.
Queenstown, Otago, South Island
We can't compile a list of the best places to buy a New Zealand holiday home without mentioning Queenstown. This spectacularly beautiful location is just the kind of spot you're going to want to return to year after year. As well as being located on the shores of the crystal-clear Lake Wakatipu, you will enjoy views of The Remarkables. This is the name of the unbelievable mountain range towering over the charming town, where you can also ski.
This is just the spot for any adrenaline junkies. You can bungy jump, sky dive, mountain bike, hop on a jet boat, or simply enjoy a good hike. The town itself is popular with tourists. Therefore, if you want to rent out your New Zealand holiday home, you won't struggle to find tenants.
Holiday home prices: Centrally-located apartments start from $600,000. If you're looking for something larger with lake or mountain views, head a short distance out of town and you can find three and four bed houses starting from $850,000.
Whitianga, Coromandel Peninsula, North Island
Fancy your own private haven on the Coromandel Peninsula? Us too! Whitianga is a great, affordable place for a base in this scenic spot located to the east of Auckland. This is a typical laid-back beach town with lots of friendly locals. Most importantly, it's within easy reach of some of the peninsula's main attractions: Hot Water Beach, Cooks Beach, Hahei and Cathedral Cove.
Holiday home prices: A three-bedroom, modern apartment close to the beach costs $499,000. For something slightly swankier with ocean views, expect to pay in the region of $860,000.
Paihia, Northland & Bay of Islands
If you dream of spending your holidays exploring the country's coral reefs, Paihia could be the New Zealand holiday home destination for you. This is one of New Zealand's premier dive spots. Paihia is a great base for enjoying all that the glorious Bay of Islands has to offer. It's got a buzzing town centre with plenty of bars and restaurants. Furthermore, you can hike to some seriously scenic spots, including Haruru Falls, and the Opua Forest Paihia Lookout Track.
Holiday home prices: A five-bedroom house with ocean views comes from as little as $565,000.
Pohara, Nelson, South Island
This sleepy beach village is a peaceful spot until summer arrives, and then the population can sometimes quadruple overnight! Located in Golden Bay, it's a relaxing place to be. Plus, this is the closest you'll get to the northern entrance to Abel Tasman National Park. When visiting your New Zealand holiday home in Pohara, you can visit Ngarua Caves and Harwoods Hole — a great spot for hiking and (if the nerves allow it) caving. Additionally, you'll be able to enjoy the delights of the sacred Pupu Springs and Wharariki Beach — where wind and wave power have created some remarkable rock formations. Also, Farewell Spit is a lovely spot you'll want to explore. You can investigate this bird sanctuary on foot or via four-wheel drive.
Holiday home prices: For a three-bed property with panoramic views of Golden Bay, expect to pay around $880,000.
Raglan, North Island
Raglan is a lively but laidback beach town, famous for its waves, its black sand beaches and for its locals saying "NO" to all major chains. Spend your holidays surfing the world's most consistent break or enjoying a more relaxing dip in the sea over at Ocean Beach. You can also paddleboard, kiteboard…basically anything with a board! Plus, there is lots of bush to explore around the town.
Holiday home prices: For a simple two-bed townhouse close to the beach, expect to pay around $500,000. For something larger right on the water, you're looking at a starting price of $900,000.
Te Anau, South Island
Where better to base yourself every holiday than as close as possible to Milford Sound? Located near to the spectacular Fiordland National Park, you'll be able to enjoy as much time as you wish exploring one of New Zealand's most impressive landscapes. Te Anau is a lakeside town around two hours' drive from the park and has a lot to offer those searching for a New Zealand holiday home.
The Te Anau Caves are home to underground waterfalls and millions of glow worms. You're also close to Kepler Track, one of the country's best hikes, which takes in glacial valleys, mountains and thick beech forests. You can enjoy scenic flights over the region, fishing, kayaking and lake cruises. After a long day of exploration, dine in any of the town's many restaurants, where they serve up delicious, hearty fare like venison, steak and lobster.
Holiday home prices: You can buy a three-bedroom property with wonderful views for $455,000 (£236,000).
Wanaka, South Island
Another completely stunning spot for those enticed by wonderful views is Wanaka, located in the South Island's Alps. Each time you return to your New Zealand holiday home, enjoy the natural calm of lakes and mountains while also delighting in the area's galleries, shops, restaurants and cafés.
Lake Wanaka covers 193m², making it perfect for boating, kayaking and sailing. Also, during summer, you can go fishing, rock climbing, canyoning and more. When winter arrives, ski and snowboard at Treble Cone and Cardrona. Additionally, there's opportunity to cross-country ski, or even heli-ski in the Harris Mountains, if you're feeling brave. Wanaka is also close to Cromwell, Alexandra and Queenstown, affording you lots of variety every time you go on holiday.
Holiday home prices: You can buy a modern three-bed apartment for $565,000, or for an elevated plot overlooking Lake Wanaka, expect to pay $1,000,000.
Taumarunui, North Island
If you're scouting out where to settle and buy property in New Zealand on the North Island, then you'll be pleased to know you don't have to venture to the South Island to enjoy great skiing in New Zealand! From the town of Taumarunui, around four hours' drive from Auckland, you can head into the Tongariro National Park to ski on the slopes of Mount Ruapehu from this lovely town. There are a variety of lovely places to visit in the region, including the resort towns of Raetihi, Whakapapa Village and Ohakune.
Besides skiing, from Taumarunui you can explore the Pureora Forest and Whanganui National Park. Given its location close to so much natural beauty, it's known for the exciting range of outdoor pursuits you can enjoy, even during winter. For example, mountain biking, canoeing or fishing trips. It's also rich in Maori culture, which it's essential to understand before you move to New Zealand. If you'd prefer to snuggle up in cosy chalets beside roaring fires with a nice glass of local pinot noir, New Zealand's Central Plateau has many options that deliver.
Holiday home prices: If Taumarunui wins your heart, you can snap up sizeable properties here without breaking the bank. Three-bedroom family homes with large gardens are on the market from around $220,000.
Kaikoura, South Island
Kaikoura is a fantastic place to visit whatever the time of year. It's a picturesque coastal town on the east coast of the South Island, 180km north of Christchurch. If you're in town, deciding whether Christchurch is the place for you to settle, you can be in Kaikoura in two and a half hours. The town is idyllically located between the Pacific Ocean and the Seaward Kaikōura Mountain Range, so during winter, you're likely to see a little snow!
Autumn and winter are prime whale watching season in Kaikoura. June and July coincide perfectly with many species' migration periods. Additionally, you can hold your nose and visit the local seal colony. Or, to get that blood pumping, tackle the Kaikoura Peninsula Walkway Loop — a beautiful coastal hike.
Holiday home prices: If Kaikoura sounds appealing, you can find three-bedroom houses from $430,000.
Ōpōtiki, North Island
For the warmest summer temperatures in New Zealand, you need to head to the tropics like the Bay of Plenty, a hot favourite with many Brits that move to New Zealand. During summer, the area attracts tourists due to its enviable surf beaches, river activities and fishing. But come winter the deserted beaches, thick forest and roaring rivers will be all yours. Ōpōtiki was one of the first places settled by Māori making it a fascinating place to explore local history and culture. Therefore, if you're scoping out locations like Tauranga, Hamilton or even Auckland (which is four hours away) as your forever home, Ōpōtiki could be worth a winter stop-off.
Go and visit White Island, the country's most active volcano. It's one of the world's most accessible live volcanoes so it's an incredible experience to get so close to it. You can kayak the Waioeka River, play a round at the golf club, or head to Ohiwa Harbour to dine on freshly-caught seafood. Also, like most places in New Zealand, Ōpōtiki is surrounded by sensational hiking trails and cycling tracks, so you have no excuse to sit still.
Holiday home prices: The countryside surrounding Ōpōtiki is prime lifestyle plot region. You can find a three-bedroom property with up to seven hectares starting from $375,000.
The best coastal towns in New Zealand
New Zealand is a land of wide open spaces and empty beaches. For fans of the ocean, here we highlight the best coastal hotspots where seaside meets bohemian, arty and outdoor community.
Kaikoura
Kaikoura, a 100 kilometres or so north of Christchurch on South Island, hosts a varied population of retirees, artsy folk, families and couples who've had enough of big city life. Add in a healthy number of travellers, and you'll see this is a welcoming, friendly spot with a lot going on. The nightlife is fantastic for a relatively small town – you'll be able to enjoy fantastic restaurants, galleries and shops. You'll never be short of a new activity to try either. Kaikoura's beaches are wonderful for swimming, fishing, scuba diving and kayaking. Don't be surprised if you find yourself exploring the waters with some of New Zealand's wildlife, including seals, whales and dolphins.
Whakatane
Way up on the North Island is Whakatane, in the Bay of Plenty. It is often described as the "Jewel of the North" and is a stunningly beautiful coastal spot. It's taken home the title of New Zealand's Sunshine Capital four times, and is an area rich in history and Maori culture. The Summer Arts Festival is a highlight of the town's calendar, and celebrates theatre, film, dance, sculpture, and every other form of art. Ohope Beach is potentially the area's best beach and White Island, just off the coast, is home to New Zealand's solitary active volcano.
Picton
Back down to South Island, this time to Picton: a charming coastal village tucked into a peaceful bay in Queen Charlotte Sound. Although the harbour is a serene spot, it does attract seafood lovers who flock here to sample the local catch of the day. If you're a fan of the great outdoors, the Queen Charlotte Track boasts 71km of hiking trails along the coast, offering some of the best views in the country. Picton is also located in the Marlborough Wine Region, so not only do you get to enjoy life by the sea — you'll have some of the world's best wines being produced on your doorstep.
Napier
Napier is a wonderful coastal town on the eastern coast of the North Island. The Art Deco town is home to a 10 kilometre stretch of beautiful beachside promenade, the Marine Parade. If that's a little crowded for you, there are at least 10 beaches within 15 minutes of downtown Napier. This is another spot known for its wines – it's located within the wine-producing Hawke's Bay Region.
Akaroa
Around two-hours from Christchurch, you'll find the quaint waterside town of Akaroa nestled in the hills overlooking Akaroa Bay. The town's backdrop of hills and mountains, against the azure, dolphin-filled waters, makes it one of New Zealand's most desirable coastal spots.
Nelson
New Zealand's South Island is famously laid-back, as you'll discover in Nelson — a town with a lovely climate, a fantastic food and wine scene, galleries and artists' studios galore, and incredible beaches. The best beach spots close to Nelson city are Tahunaui and Kaiteriteri beach – which is the entrance to the stunning Abel Tasman National Park. It's not just 50,000 or so relaxed folk that live in this lovely corner of New Zealand, you can expect to encounter seals, penguins, dolphins and an amazing array of birdlife too.
Mangawhai
Mangawhai is a beach town that has it all — colonial buildings, art galleries on every corner, a vibrant coffee and restaurant scene and some great independent shops. What also makes it ideal, especially for those having to spend a lot of time in Auckland, is that it's little over one hour's drive away from the city. Just outside town is Mangawhai Heads, a beach township where you'll find golden sand dunes, sweeping beaches, fantastic surf, and a lagoon style harbour just perfect for swimming or kayaking.
Raglan
Another beautiful, relaxing and cultural spot, perfect for beach lovers, is the North Island's, Raglan. Here you'll be rubbing shoulders with wetsuit-loving locals, sipping some of New Zealand's best coffees and spending your weekends enjoying strolls along the town's black sand beaches.
The best New Zealand rural towns
If you're moving to New Zealand, prepare to be flabbergasted. The country's landscape is awe-inspiring. At every twist in the (scenic) road, you are confronted with lakes, gorges and mountains ranges so improbable they're either named the Remarkables or used to depict entirely fictional lands. There's a reason why so many film directors are queuing up for film their features here — it's quite literally out of this world.
From sweeping 90-mile beaches or secluded coves, it's not uncommon to spot whales, dolphins or friendly penguins frolicking in the afternoon sunshine. There are hot ponds, peninsulas and glacial pools the colour of the bluest sky. Live volcanoes, snowy mountains, lakes more proficient than any mirror when it comes to reflecting the landscape that surrounds them.
On the North Island you'll enjoy a tropical climate, a geothermal landscape and surf breaks. There's the Coromandel Peninsula, Waiheke Island and Cape Palliser, outside of Wellington, where you'll find black sand beaches and colonies of lazing seals. Things are just as impressive underground. Beneath the rolling hills and farmland of the Waikato region lies the extensive Waitomo Cave network, home to millions of glow worms. Furthermore, on the South Island there's the Franz Josef Glacier, Mount Cook and Fjordland National Park. And, mile upon mile of vineyards, the birthplace of some of the world's finest wines.
New Zealand's best countryside locations
For people who want to be near a city
Mangawhai is 100km north of Auckland but couldn't be any more different. This sandy beach town boasts a peaceful harbour. Here you can spot rare birds and trees, swim safely and try your hand at kayaking or stand-up paddle-boarding. Also, the town's Pacific beaches make it perfect for surfing. Furthermore, surrounding the town are a wonderful network of hiking trails. Each year the town hosts Mangawhai Walking Weekend, where it encourages visitors and locals to get outside and explore the natural surrounds. Unsurprising really that this laid-back spot is a long-time artists haven. You'll catch them flogging their wares and showing their work all around town.
For people who want to be at one with nature
Fancy living in a National Park? Moving to Te Anau by the Fjordland National Park is a dream choice for those moving to New Zealand to get outside. The town is based on Lake Te Anau, right at the start of the infamous Milford Track. This trek follows the exact route taken by early pioneers in the region. It has quite the finale: Milford Sound. This is a peaceful place to live, but you'll encounter many a happy hiker embarking on, or heading home from, one of the best walks in the world. If you like fishing, you can enjoy days out on the Waiau River.
For people who want to be by the beach
Russell is a beautiful coastal hamlet located in the Bay of Islands. This is one of the oldest settled spots in the country. Therefore, the architecture is suitably captivating. Russell is perfect for lovers of warm weather and people who like to sail. When you charter a yacht, don't forget to keep those eyes peeled for dolphins and whales migrating here and there. The action happens around the lovely waterfront area where you'll find lots of great dining spots. Be sure to check out the infamous Gables Restaurant for the freshest seafood in town.
Picton is another fantastic coastal village, located on the South Island in Queen Charlotte Sound. If you wish to set up shop by the water in Marlborough Wine Region look no further. Picton has a serene harbour dotted with shops selling local crafts. When things get a little too relaxed, you can lace up your boots and explore the 71 kilometres of Queen Charlotte Track. This hugs the coast and offers up some of New Zealand's most incredible ocean views.
What kind of property might you buy there?
In the New Zealand countryside, most properties are farms, lifestyle blocks or plots of land. One excellent aspect of all the space, is that you should still be able to snap up a decent amount of land.
Lifestyle plots
In general, most lifestyle blocks have slightly less than 10 acres of land. Typically, they are located at least half an hour from any major town or villages. This is a major advantage for those moving to New Zealand – you'll be able to enjoy being close to town, but certainly not close enough to hear it.
Lifestyle blocks offer those moving to New Zealand an opportunity to be in the heart of the countryside. This means peace and quiet, fresh air, endless skies and large gardens with enough land to grow vegetables. You'll also be able to invest in some animals if that's what you dream of doing. Chickens, horses, llamas, or you could even get with the Kiwi programme and buy your very own flock of sheep. Many expats buy smallish plots and then end up wanting more land a few years down the line. As a general rule, it's better to have too much than not enough. Do bear that in mind when searching for your lifestyle plot.
Rural farming properties
If you're more serious about farming than just keeping a few chickens and growing some cabbages, you'll need something bigger. It is possible to buy whole farms, sometimes with businesses already established. Perhaps you already know the tricks of the trade. Otherwise you need to thoroughly research everything involved before making such a life-changing investment.
Plots of land
If you dream of moving to New Zealand to build your perfect countryside bolt hole, it is still possible to buy a plot of land. When designing the property to sit on your plot, you need to consider how much sunshine you get and from what angles. In some parts of the South Island, it can get particularly windy. Make sure there is shelter from the wind. We recommend calling in the professionals to help you design the home you put on your plot. They will be able to advise you on positioning, regulations and all you need to obtain from the local authorities in terms of permits.
Rural property: need-to-know's
Before committing to a rural lifestyle block purchase you need to consider:
1 – Sewage
Depending on how remote your countryside property or plot of land is, you may find you're not attached to the country's sewage system. This means you have to rely on a septic tank or alternative sewage disposal system. Establish what system is in place and how it operates. Furthermore, double check it has the required council permits and consents. Make sure that the licenses and consents transfer to you in the purchase.
2 – Water
In a similar fashion, always check how you will access water. Your water may be supplied by a well or a bore hole. Mostly, if you just plan on using water for domestic use, you shouldn't require any permits. However, if you plan on using the land for crops or farming, you're likely to require consent of some kind. Always ensure your sale contract includes transfer of these consents. If you're set on the Canterbury region, be aware that water access is limited in the area.
3 – What are the neighbours up to?
Check what your neighbours use their land for before committing to a purchase. The last thing you want is to snap up your dream property, only to discover they house the smelliest livestock known to man. It's essential to check the zoning rules and activities taking place on neighbouring land.
4 – Covenants
Always check what covenants apply to your land. This is because restrictions are imposed on the way that you use the land. Alternatively, there could be an easement in place that allows your neighbours to graze their livestock on your land, or to use your driveway for their enormous combine harvester. Be sure to read the fine print!
5 – GST
If the current owner of your farm or lifestyle plot is registered for GST – you could end up with a hefty out-of-the-blue GST bill. No one wants that! This is usually only the case for especially large blocks, but it's worth double checking with your estate agent and solicitor.
6 – Internet access
If you need to access the internet to conduct your business, or to call the friends and family you know you'll miss so badly, you need to make sure Internet works where you are. The same applies to mobile phone coverage. You can check to see whether your proposed address has internet access here.
How can you make it easier for yourself?
If you have to commute to a job or to get the kids to school, do yourself a favour and don't position yourself too far away. Driving for an hour and a half each way isn't how you dreamt you'd spend your new life in New Zealand. If you have teenagers, try and choose a location where they can at least hop on a local bus.
Finally, for those of you who have big plans to produce wine, to raise cows, to brew beer, or to do any specific activity. Make sure you choose the best environment for this chosen activity. Not only is the temperature and climate essential, but you want to ensure you can access the services your business requires.
The best foodie locations in New Zealand
If great food and drink is a top priority for you, this list of the best places to find delicious food in New Zealand is just what you need. Whether you love fine dining or street food, read our guide to help you decide on your dream New Zealand location.
Unlike some cuisines, Kiwi food hasn't really made it all the way to the UK high street. Fear not, this by no means indicates that it's not delicious. In New Zealand, chefs delight in experimenting with the tasty ingredients swimming around its waters and grazing its farmland. They take inspiration from traditional Maori favourites, the cuisines of nearby countries and their new arrivals.
When you make the move to New Zealand, you'll be able to enjoy local and sustainable food, whether you're mooching your new Saturday farmers' market or snapping up essentials in the supermarket. It isn't just what's on your plate that's worth writing home about — check out the drink! New Zealand wine has been winning trophies for decades. The craft beer and the coffee aren't too shabby either. So, where are the best foodie spots in New Zealand?
Nelson
Not only is Nelson a picture-perfect coastal town, but it also has some of New Zealand's best fish and chips. And wine. And craft beer. The town has a number of excellent small breweries and each year they host MarchFest. This is a craft beer and music festival that celebrates the country's best hops. The townsfolk work wonders with the seafood too. Smoked seafood is a speciality, with mussels, salmon and eel prepared in brick kilns smoked with shavings of locally-grown Manuka (New Zealand tea tree). Good for you, and delicious!
Kaikoura
In Māori, the name Kaikoura translates to 'eat crayfish' – and that's all the encouragement we need! There's no need to splash out on a five-star meal as some of the best treats are flogged from humble food trucks. The town is known for its crayfish, but you will also enjoy the fresh scallops and mussels. The whitebait fritters are, quite frankly, what dreams are made of!
Christchurch
Christchurch's weekly farmers' market alone should be enough to convince you this is a city designed to delight foodies. The 80-stall market is held in the leafy grounds of Riccarton House and sells the best produce from all around the South Island. We're talking the freshest seafood haul, artisan cheeses from nearby dairy farms, locally-grown fruit and veg and, of course, craft beer.
While the city is still recovering from the earthquake in many respects, the disaster has led to an exciting pop-up bar and restaurant scene which is unique to Christchurch. You'll be able to dive in (fork first) to the work of Christchurch's tenacious food entrepreneurs. You'll find them in shipping containers and similarly unusual locations. Farm-to-table is the name of the game with food in New Zealand right now, and the restaurants are all very supportive of one another. Be sure to ask around for recommendations for the most exciting spots in town.
Auckland
The country's largest city Auckland has incredible produce and is a firm foodie favourite. You'll find some of the best chefs and swankiest establishments, although there are also bargains to be found at food markets and pop ups. The city offers similar variety in terms of cuisine as UK cities — expect lots of Vietnamese, Italian, Lebanese and Japanese restaurants. If it's fine dining you have in mind, you'll have to keep an eye out for restaurants that have been awarded "hats". These are the New Zealand and Australian version of Michelin stars.
Wairarapa
This rugged part of the North Island is an hour away from Wellington and enjoys some of the country's best restaurants. There is a wonderful artisan produce scene here that has the power to entice folk from North Island's bigger cities, keen to get away for a weekend foodie adventure. Even New Zealanders will travel for the food in New Zealand! Tuck into locally-pressed olive oil, sustainable grass-fed beef, raw milk dairy products and organic juices. If you're a chocoholic, appease that sweet tooth with a visit to Schoc Chocolates. They produce unusual delights like earl grey tea or rosemary-flavoured chocolate.
Martinborough
Martinborough is a particularly lovely colonial town right in the heart of wine country. There are around 20 vineyards in the area, most within walking distance of the centre of the town. You'll find some of New Zealand's most delectable pinot noir and a range of fantastic restaurants to appreciate. When the food and drink becomes too much, there are walking and cycling trails all around the area. They'll inspire you to get out and about when it's time to burn off yet another world-class lunch.
Wellington
New Zealand's capital Wellington just gets trendier by the minute. Residents and visitors will be able to sip upon some of the country's best coffee, award-winning craft ales, dine at cool restaurants and shop for culinary delights down graffiti-covered laneways, where all the artisanal producers hang out. Wellington's location on a beautiful harbour surrounded by mile upon mile of farmland, guarantees that fresh, delicious, sustainable ingredients make up the menu. Rumour has it that Wellington has more bars and restaurants per capita that New York City. Surely a good enough reason to make Wellington the home of your foodie dreams!
Rotorua
If you're in the market for a traditional Maori hangi feast, there is no better place in the country than Rotorua. Your hangi dinner will be steamed on hot rocks buried underground. Often, you'll get to sample some of New Zealand's famous lamb, but beef and chicken are equally popular. Side dishes include earth-cooked potatoes, kumara (a kind of sweet potato), carrots and side salads. If you have any room for dessert, dig into a giant bowl of New Zealand's most popular dessert — pavlova with lashings of cream.
The best places for UK expats in New Zealand
Choosing where to live in New Zealand can be a tricky business when all of its locations offer a wonderful outdoorsy way of life and stunning scenic surroundings. You want a location that suits the needs and tastes of you and your family, but where do you start? To help narrow down your options, here are five locations that have proven particularly popular with British expats.
Auckland
The majority of immigrants who make the move to New Zealand end up living and working around Auckland — the country's biggest conurbation and nicknamed the City of Sails. If you're not sure where to settle, it's a fantastic place to base yourself while you establish where might suit you better. While the city has undeniably high property costs, it's relatively easy to find somewhere to rent, there are job opportunities aplenty and it is a beautiful city by anyone's standards. Every suburb you visit in Auckland boasts its own unique personality so it shouldn't be too hard to find the place that suits the needs of you and your family.
Why do Brits like Auckland?
There is always something to do in Auckland, be that an open-air cinema, a gallery opening, a popup restaurant, or simply enjoying a fine cup of coffee by the water. The city also offers the best domestic and international flight connections and the highest paid job opportunities. From Auckland, you can enjoy day trips to Rangitoto Island and Waiheke Island, Piha Beach is just a half an hour drive out of the city, and Mission Bay is absolutely perfect for summer barbecues at the beach.
Christchurch
Christchurch is dubbed the Garden City due to the attractive parklands and gardens found within the city. Home to around 350,000 people, this is the second largest city in the country, making it a great spot for job seekers and families, as well as those in search of the perfect place to retire. Although housing does come with a city price tag, the cost is around 20% cheaper than property in Auckland, and far cheaper than the UK. Christchurch is considered one of the prime locations in New Zealand for families due to the excellent schools, universities and colleges, the range of activities you can enjoy, its excellent climate and fantastic social facilities. If you're searching for the optimum work-life balance, this could be the city for you.
Why do Brits like Christchurch?
Many Brits admit that they are attracted to Christchurch because of its similarities to the UK. There is less crime and a generally nicer climate, but one thing it does have (which many expats elsewhere claim to miss) is four distinct seasons in the year. During summer you can expect temperatures to average 22.5°C and in winter, temperatures drop to a respectable 11.5°C.
Christchurch residents get to enjoy the perks of city life: culture, employment and education, all while being on the doorstep of New Zealand's incredible great outdoors. Spend sunny days at New Brighton and Sumner beaches, and winters zooming down the slopes in the nearby ski resorts of Mt Hutt, which is just a 90-minute drive from the city. By basing themselves in Christchurch, lovers of the outdoors enjoy the chance to explore some of New Zealand's most beautiful natural locations including Aoraki Mount Cook National Park, Arthur's Pass National Park, Hanmer Springs, Banks Peninsula and Lake Tekapo. Spend weekends whale watching, cycling, sailing, hiking, or if that sounds too much like hard work, there are a wealth of churches, museums, galleries and a cathedral.
Tauranaga
The largest city in the beautiful Bay of Plenty is another location enticing British expats with its beautiful scenery, sparse traffic, affordable homes and a microclimate, which sees 2260 hours of sunshine every year. This is a laid back, coastal city within easy reach of Auckland.
Why do Brits like Tauranga?
As well as the pleasant year-round temperature, Tauranga attracts Brits who want to live by the ocean, but who can't necessarily afford to in the country's bigger cities. Tauranga is located within four hours' drive of the nearest ski resort and close to picturesque landmarks including the Coromandel Peninsula, Rotorua, Whakatane, Taupo and Hamilton. The city has a wonderful array of restaurants to choose from, many of which only use the finest, locally grown, organic ingredients. The cultural calendar is also impressive — keep an eye out for the Seriously Good Food Show and National Jazz Festival Tauranga. Tauranga is a wonderful place to raise a family due to its wonderful sense of community… and the sunshine!
Dunedin
If you're relocating with your family, two of your major priorities when choosing a location will be employment opportunities and high standards of education — two things for which Dunedin in the South Island's Otago region are particularly well known. While the climate may not be as warm as elsewhere in the country, Dunedin is family friendly, affordable and close to the great outdoors.
Why do Brits like Dunedin?
Dunedin has a lot to offer Brits: deserted beaches, friendly locals, ocean and harbour views, mountains and a lot of well-maintained green spaces within the city. The ocean and hills are only ever 20 minutes away no matter which suburb you decide to settle in. This is an excellent spot for active folk with great opportunities for water sports, biking, climbing and hiking.
Wellington
Wellington is a fabulously friendly capital city, which welcomes international arrivals with open arms. Although small in size, the city boasts everything you'd expect from a capital. In fact, there are reportedly more bars and restaurants per capita in Wellington than there are in New York City. Wellington's transport network is regular, affordable and allows you to reach every suburb in the city with ease, whether that be in the city centre, by the beach, or up in the mountains.
Why do Brits like Wellington?
Wellington offers Brits an outdoor lifestyle with all the perks of city living. The city's harbourside location and 425 hectares of surrounding bush mean residents can enjoy water sports, sunbathing, swimming, hiking, climbing and everything in between without having to venture too far.
The city is at the heart of all of New Zealand's arts and culture scene offering galleries, museums, cinemas, live music and a thriving film industry, nicknamed "Wellywood". There's a lively nightlife scene and world-class restaurants. Did we mention the craft beer? Expect to chance upon many an experimental breweries or bars as you explore the city.
Wellington not only offers a wealth of employment opportunities (most are employed by the government), but it provides a perfect combination of sophisticated city living with the warmth and personality of a village.
The sunniest places to live in New Zealand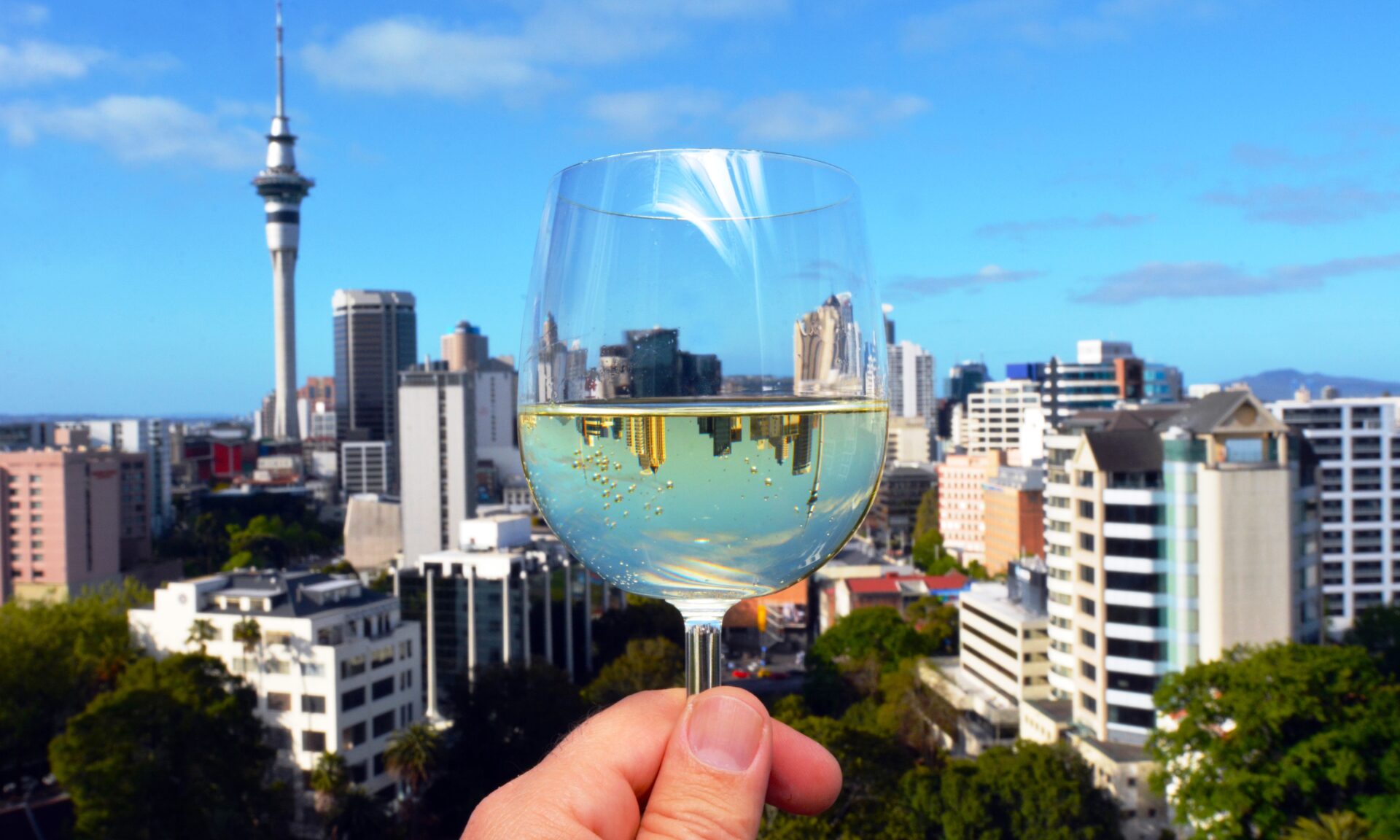 New Zealand is just on the other side of the world, right? So it gets the same weather, just at the other end of the year? "Not even" as we say down here! New Zealand basks in as much as twice the sunshine that the UK gets. So, here we take a look at some of New Zealand's sunniest locations to see what they offer anyone moving to New Zealand.
Blenheim, Marlborough
Not only is the lovely town of Blenheim located slap bang in the middle of Marlborough's wine region (reason enough to buy there in our book!) it is one of the sunniest towns in New Zealand. It gets around 2,600 sunshine hours. That certainly beats the 1,364 in Birmingham or 1,143 in the Yorkshire Dales. The town is surrounded by mountains, which appear to do an excellent job of trapping in the heat, because in the height of summer (February and March) temperatures of over 30°C are the norm.
What else does Blenheim offer?
The town itself offers plenty for anyone moving to New Zealand. You'll be able to enjoy meeting the locals and new friends for coffee in their excellent selection of cafes, bars and restaurants. The town offers more than enough in terms of retail therapy and is close to a number of great golf courses. Furthermore, there are a wonderful 30 wineries just a short drive from the town centre in the Wairau Valley. Snap up bargains direct from the grower or enjoy sunny afternoons spent sampling the stock. The area is best known for sauvignon blanc, pinot noir and sparkling wine. Check out the Omaka Aviation Heritage Centre too, which houses Lord of the Rings director, Peter Jackson's impressive collection of World War One aircraft.
If you're seeking work in New Zealand, wine growing and associated activities are the most significant feature of Blenheim's economy. You should also be able to find work in forestry, fishing or agriculture. Aviation and business services are also on the up. Blenheim also offers good schooling options, and the town itself is home to two single-sex secondary schools.
Nelson, Marlborough
Just an hour and a half drive north west of Blenheim is the town of Nelson. This location is one of the brightest spots in all if New Zealand, regularly recording some of the highest annual sunshine levels in the country at upwards of 2,600 hours.
What else does it offer?
If you're looking for a real lifestyle change after moving to New Zealand, Nelson is an excellent choice. Not only is it a fabulously sunny spot, but you'll benefit from living on a gorgeous coastline of long, golden sand beaches overlooked by untouched forests and striking mountain ranges.
The town's natural beauty, the sunshine has resulted in an influx of creative types. More than 350 artists and craftspeople live and work in Nelson and the streets are lined with shops, galleries and museums showing off their efforts. This arty community contributes to Nelson's relaxed vibe.
Employment wise, the region has some of the lowest rates of unemployment in New Zealand, mostly because the community is thriving and creating lots of job opportunities. Currently, many people are employed within tourism, hospitality, retail and manufacturing. For outdoor types, there are opportunities in agriculture, horticulture, forestry and fishing. Forestry in particular is predicted to surge in the next few years. Nelson is also home to the largest fishing port in Australasia.
Perhaps it comes hand-in-hand with the arty community, but the biggest employment trend around Nelson appears to be the health, wellness and sustainability sectors. Why not keep your eyes peeled for opportunities within those fields and make enquiries? Furthermore, the area is also a hit with young families, which means more jobs within childcare and education. Construction jobs are on the up as the region battles to keep up with the influx of new arrivals. Skills wise, Nelson is crying out for engineering technicians, trades workers and highly skilled project managers.
Whakatane, Bay of Plenty
The Bay of Plenty, and Whakatane, in particular are popular North Island options. The east coast town is the gateway to White Island – New Zealand's only active marine volcano. You might even be able to see the volcano smoking while you enjoy morning coffee in the sunshine from your deck. Additionally, Whakatane repeatedly notches up the North Island's highest number of sunshine hours each year. The warmth has a relaxing effect on the locals too, who are known for being laidback. You'll see them lounging in their hammocks as soon as their working day is done. Don't forget to buy one when you get here.
What else does it offer?
This is another brilliant spot for culture lovers. The town is home to the Ngati Awa, the local Maori tribe. They will take you under their wing and teach you all about New Zealand's indigenous culture. The locals take full advantage of being by the sea too, with days on the beach, water sports and fishing all popular. Fish straight from the beach, from the town's wharf or on a new buddy's boat. There are plenty of shops, cafes and restaurants to enjoy too (this is a bit of a New Zealand theme – and all al fresco in that sunshine!). If you like bird watching, this is the "kiwi capital of the world". The flightless bird which gave New Zealanders their nickname love this spot, and you will too.
The fertile land that surrounds town provides lots of jobs within farming and food cultivation. Meat and dairy are big business, as are kiwi fruit farms! The Bay of Plenty is a popular location with tourists, so there are lots of jobs within hospitality. You might have to prepare for a commute to find the right work, however. Tauranga (just over an hour away) is great for horticulture, shipping and retirement/ lifestyle employment opportunities. Rotorua (one hour away) is better for forestry and geothermal energy careers. The Bay of Plenty is home to 6.3% of New Zealand's population, and it provides 6% of the country's jobs.
Alexandra, Central Otago
This town on New Zealand's South Island is the driest and hottest (but also the coldest) in the country. This is a location that truly journeys through the four seasons, so in winter expect frosty, sunny winter days. In summer you'll be loving lots of sunshine.
What else does it offer?
If you enjoy drinking locally-produced wine and eating locally-grown food, Alexandra will be for you. To work all that off, gently, a range of fantastic golf courses is nearby. There are also plenty of opportunities to get out into the wide, open spaces by boating, swimming or fishing on the lakes. Explore the surrounding hills and valleys on foot, by bike, or even by four-wheel drive. The town is located on the Clutha River and is relatively small with just three primary schools and one secondary school. Farming, tourism and wine production are the town's major industries.
The cheapest places to buy property in New Zealand
While prices are high in the major central business districts (CBDs), there are locations around New Zealand where incredible bargains can be found. If you want to move to and your location isn't being dictated by the job opportunities available in the big cities, you can secure property from as little as £100,000. While many of these areas aren't yet considered "en vogue", as more and more people flee the city in search of a lower cost of living and a better work-life balance, if you buy now you could find yourself making quite the return on investment in the years to come.
Whanganui, North Island
There are lots of bargains to be found in the North Island city of Whanganui — one of the first cities to be founded in the whole country. Around 43,000 people call the city home, although these numbers do shoot up during peak season, as this is a popular stop for those exploring New Zealand by car or motorhome. The city is also home to the largest arts community in the country, and this artsy influence can be seen in every corner of town.
Typical prices: The average property price in the Manawatu/Whanganui region is $330,000. Three-bedroom houses with decent gardens in central locations start at $269,000.
Greymouth, West Coast, South Island
Not only does Greymouth have some of the cheapest homes in New Zealand, but it also has some stunning natural scenery, like Lake Brunner. It is a small and welcoming town close to some of the South Island's most beautiful spots. Spend days lounging on the shore of the lake, or attempting to catch your dinner. Visit Paparoa National Park, or you hike or bike the West Coast Wilderness Trail. And, Greymouth's location in the Southern Alps allows for views of Mount Cook on clear days.
Typical prices: With a median price of $210,000, New Zealand's West Coast region is where you'll find some of the cheapest homes in New Zealand. In Greymouth, a six-bed family home on a large plot will set you back $449,000.
Gisborne, North Island
If you enjoy getting a good start on the day, there's no better spot in New Zealand than Gisborne — the first city in the world to greet the sun each morning! Also, this area is best-known for wineries, surf beaches, great food and rich indigenous culture. Kaiti Beach is the site of Captain Cook's first landing in New Zealand all the way back in 1769. Chardonnay lovers hold onto your hats — Gisborne is also the unofficial chardonnay capital of New Zealand!
Typical prices: The median price in Gisborne is $330,000. Four-bed properties with ocean views start from $369,000.
Invercargill, South Island
Invercargill is the closest city to New Zealand's southernmost tip. As well as being affordable, the city's nickname is the "City of Water and Light" — due to its long summer days and frequent appearances of the Aurora Australis (The Southern Lights). Additionally, this is a laid-back spot is located on the idyllic Waihopai River estuary. You'll be able to enjoy lively bars, cafés and restaurants and exploring the areas parks and nature reserves.
Typical prices: Southland has some of the cheapest homes in New Zealand. The median price is currently $249,000. You can buy a four-bedroom, two-bathroom house, in the centre of Invercargill, for $429,000.
Taranaki, North Island
Taranaki in the North Island is a coastal, mountainous, tropical paradise. You will enjoy views of Mount Taranaki, a volcano nestled in the rainforests of Egmont National Park, which dominates the skyline. In addition, this region is home to excellent ski resorts and beaches, where you can find some of the best surf in the country. Head to New Plymouth to enjoy the nightlife or to explore the areas lakes, coastal walks and manicured gardens.
Typical prices: The median property price in the Taranaki area is $345,000. You can find a four-bedroom colonial-style villa for $369,000.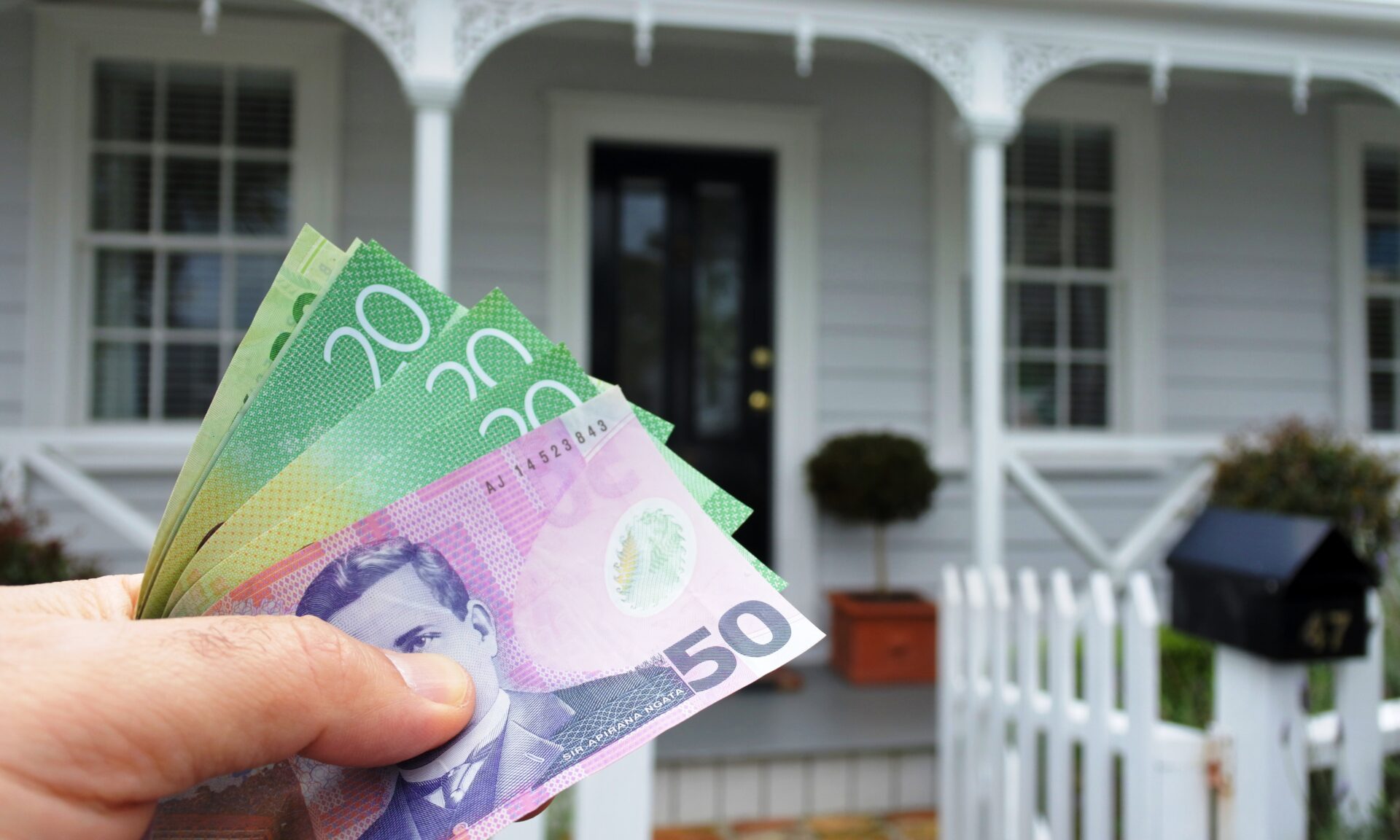 What type of property should you buy in New Zealand?
What sort of home will you live in when you move to New Zealand? The average new home is a whopping twice the size in New Zealand as it is in the UK, but what are your options for houses and apartments? If budget isn't an issue, there are sprawling mansions overlooking glacial lakes, wineries, ski chalets and beachfront homes available. For those with a more modest budget, there are mountain farms, well-planned suburbs and modern off-plan properties to choose from — plus the odd Hobbit Hole of course! Out in the country is where you'll find the larger family homes, the farmhouses and the big properties.
There are a range of different properties on the market, and what you go for will depend upon your needs, budget, and the location. In this section, we're going to take you through the main types of properties that tend to attract expats so you can decide for yourself.
How big are New Zealand properties?
One of the main things you'll notice about New Zealand property is how large they can be, especially out in the countryside. In some properties, in the swanky eastern suburbs of Auckland, "present wrapping rooms" are the latest must-have, apparently!
While just a generation ago, a three-bedroom family home would have been around 100m², buyers today want bigger and better! Foreign buyers have been a factor in houses getting bigger as they expect the likes of an en suite off every bedroom as standard and need bigger homes because they're increasing their family and moving older family members in.
On the opposite end of the scale, some buyers are choosing to downsize to so-called micro-houses that require people to streamline their lives to live a more minimal, sustainable life. These houses are popular with first-time buyers keen to get on the market and offer a way for baby boomers to free up capital by moving out of a large and mostly redundant property. One negative of these properties, aside from lack of storage space, is the reluctance on behalf of the banks to lend on properties below a certain value. Micro-homes can start from as little as $10,500 (£5,460) if you're prepared to build it yourself. Should you prefer to pay a professional you can expect to pay around $97,990 (£50,954) for a key-ready property.
Types of property
Your first big decision will be deciding on a location. The North and South islands are pretty different — it's important you consider employment and lifestyle factors before committing to lay down roots. As a general rule, retirees emigrating to New Zealand tend to set themselves up in the countryside, on lifestyle plots or in properties with lots of outdoor space. Younger singles, couples and families who are moving for work are more likely to gravitate towards the central business districts (CBDs). You'll find the best value for money on the South Island in country-style homes or small holdings with plenty of outdoor space. The population of the South Island is lower, which means there are fewer jobs available, and in turn, there is less demand for homes.
City centre apartments
If you want to be close to all the CBD action, and you're planning on working in a larger city, apartments are the winning option. These are the property of choice for singles, young couples and young professionals. While they do vary in size, most have one or two bedrooms and one bathroom. Some apartment blocks may also have underground parking, a swimming pool or shared gym. While you can find older premises that have been renovated, new builds tend to be the most popular, and buying off-plan can be the way to go. The average cost of a city centre Auckland apartment can be around $500,000 (£260,200). In Wellington, apartments start at around $300,000 (£156,200) but get more expensive the closer you get to the centre or if they are overlooking the ocean.
City centre townhouse
If you have a family but want to be close to the CBD for work and access to the best schools and amenities, a city centre townhouse is a great option. Townhouses are usually located in suburbs that are well connected to the centre and tend to be cottage style homes or single storey properties with small gardens. If you head to areas of Auckland like Ponsonby, Grey Lynn and Kingsland, you'll find many have renovated villas — one-storey properties usually constructed entirely from timber with metal roofs that date back to the 1880s, or bungalows that date back to 1910. Renovating either type of property is a big undertaking but can produce exquisite results. City centre houses can be pricey due to their prime location, and renovation costs could be substantial. The average cost of a three-bed property in Auckland is $943,047 (£490,544). In Christchurch, you're looking at an average of $495,000 (£257,500), and in Wellington an average of $600,000 (£312,050).
Blue ribbon sea view homes
Blue ribbon sea view homes are New Zealand's most expensive per square metre, due to their waterfront location close to the major cities. You'll find a mixture of older properties that have been well renovated to offer high-quality living and new builds. These are particularly popular with young professionals and businessmen and women, and tend to have a minimum of two bedrooms.
Smallholdings
Outside of the cities you'll find properties known as smallholdings, which come with a lot of land. These are perfect for those dreaming of being relatively self-sufficient, keeping chickens or sheep, growing your own vegetables and so on. Some are decked out with tennis courts, swimming pools, well-established gardens, and per square metre they present great value for money. You can even buy smallholdings that are already established as businesses, e.g. through cattle or beehives. A four-bedroom property on a few hectares of land can start from as little as $575,000 (£299,000).
Larger properties
If you are in the market for a large property, be aware that they tend to be a similar size and shape to each other as New Zealand zoning requirements dictate the shape of houses. Larger properties are found on the outskirts of cities and rurally, and have a minimum of three bedrooms, but it's not uncommon for them to have more than that. Usually these larger properties also sit on sizeable plots with generous gardens. These present excellent value for money and are the most common and popular type of property in the country.
Will you be renting your property?
If you plan on investing in property in New Zealand to rent out, you will need to consider this plan when choosing where to purchase. If you're looking for long-term, reliable renters, it makes sense to purchase in the city, where you'll find the most renters, or a larger house out in the suburbs that would suit a recently emigrated family. If you're considering purchasing a holiday rental, consider which towns are known for tourist footfall.
Hiring a professional team for your move to New Zealand
Have you bought a property before? Then you'll know that it's not as straightforward as buying other things in life. Now add to the process the fact you are searching on the other side of the world in a country that has different laws to back home. This is where having a local property team can really help. With an estate agent, solicitor, and currency specialist on your side, you'll be in a much better position to start your search. You may also need a financial adviser to deal with your finances.
Hiring an estate agent in New Zealand
When setting out to buy in New Zealand, you need to source an agent to help you find that dream property. The success of your purchase depends on finding an agent who is registered, trustworthy, and who understands your needs and attends to them throughout.
If you're flying out to New Zealand on a viewing trip, to maximise time, you need to find an agent prior to boarding the plane. That way you won't waste any essential time looking for an agent when you should really be looking at properties. Enlisting the services of an agent prior to your visit means that you can send them a list of what you're looking for, so that they can line-up viewings of only properties that completely meet your needs and budget.
Remember, it's in your agent's best interests to listen, be efficient, and to only show you properties that you might realistically consider buying.
Before you contact an agent
It's important to sit down and hash a few things out prior to reaching out to potential agents. Here are a few essential factors to take into consideration:
Are you decided on an area? Does the agent cover that area? Do they have the right kinds of properties on their books?
What exactly do you want from a property? Be as specific as possible here. I.e. How many bedrooms do you need? Must you have off-road parking? What are your deal breakers? I.e. Not near a busy road, under a flight path, etc.
The legalities associated with the purchase, and the regulations you will need to adhere to during the process.
Identifying the right agent
Depending on where you are buying, you'll find that there are numerous agents to choose from — so how do you know which one is right for you? Here are a few important factors to bear in mind to help you make the right choice:
Are they accredited?
Always choose an agent who is legally accredited to sell you the property. Your agent should be accredited by the Real Estate Agents Authority, the independent government agency that regulates the real estate industry in New Zealand. Always ask to see their official documentation.
Do they have local knowledge?
Your estate agent should be incredibly knowledgeable about the local area. They should be able to answer all of your questions about your new town or city, and be able to offer you invaluable guidance when it comes to explaining how things operate.
Are they proactive?
You need an estate agent that offers a good service from the very start. They should respond to emails and calls promptly, and show an understanding of your needs. To determine whether they offer a good service, test them a little bit whilst still in the UK. See how long it takes them to respond to you. Is their response helpful? Do they answer your questions?
Can they provide references?
Another way of guaranteeing you've found a good agent is to ask for references. If they are good at their job, they will jump at the opportunity to put you in touch with satisfied customers.
Do they understand your needs?
Remember, it's in your agent's best interests to listen, be efficient, and to only show you properties that you might realistically consider buying. If they do anything other than this, alarm bells should be ringing.
Having helped thousands to successfully purchase overseas property, the team at New Zealand Property Guides has established relationships with many estate agents who can help to facilitate a successful property purchase. To be put in touch, contact our Resource Team on +44(0)20 7898 0549 or email us at [email protected].
Hiring a solicitor in New Zealand
No matter where you are in the world, buying property is a big step, and involves many stages that can prove tricky to negotiate without the guidance of an expert. When you add in the extra ingredients of the unfamiliar rules and regulations of the overseas country you wish to buy in, you can see why it's so important to employ a solicitor to guide you through the process.
One of the first steps on your New Zealand property buying journey will be to find an independent local solicitor to guide you through the following:
The purchase process from start to finish
Ensuring the sale contract and property are exactly as you agreed to them
Protecting you from any charges and costs left over by the previous owner, i.e. mortgages, taxes, or additional claims
Acquiring visas
Tax matters
Drawing up a will to protect your beneficiaries, and Inheritance tax
You'll find it is best to choose one with in-depth knowledge of how the New Zealand market works. They will walk you through all legal steps and will be able to complete the required checks on the property. These will include Land Information Memorandums (LIM reports) and titles.
When you begin your search for a local solicitor, you will find that there are two types that can help you with property: a conveyancer and a regular solicitor. The difference between the two is that a conveyancer is only qualified to deal with conveyancing property transactions, while a solicitor can help you with both your property and other legal processes, including emigration and residency. So, if you're going to need assistance with issues other than buying your home, it's worth considering a solicitor who can provide you with a full range of services.
Begin your search by getting in touch with other expats in the area to see who helped them, or by asking your estate agent — though it's worth bearing in mind they may offer a biased opinion. To carry out your own independent research, you can use the New Zealand Law Society's property lawyer finder tool to find accredited specialists in your chosen region. The New Zealand Society of Conveyancers has a list of registered conveyancers that you can contact as well.
You can also get in touch with our Resource Centre, who can introduce you to one of our trusted law professionals that we have worked with for many years — simply give us a call on +44(0)20 7898 0549 or email [email protected].
Can you buy legally in New Zealand?
There are no restrictions on foreign buyers who wish to purchase property in New Zealand, although there are a few hoops to jump through if you wish to buy land over a certain value, that comes with over five hectares of land, or that is situated on the coast. In these instances, you will need to apply to the Overseas Investment Office for approval to make the purchase.
If you want to move to New Zealand on a permanent basis, you will of course need to acquire a visa for you and your family. There are a huge number of visas available, and which one works for you will depend entirely on your circumstances and skill set. Your lawyer will be able to talk you through which presents you with the best chance of obtaining residency.
Hiring a currency specialist
When you're hiring your professional team for your purchase, it's also worth considering speaking to a currency specialist. They will be able to assist you in avoiding currency risk when you pay for your new home in New Zealand dollars. This risk occurs because the value of the large amount of money you're about to pay for a property can change thanks to the ever-fluctuating exchange rate. As the rate moves both up and down, there is always the chance your funds could drop in value when the NZD does better against sterling (or whatever currency you're exchanging). This can result in a real loss in value, forcing you to pay significantly more in your own currency.
A currency specialist can set up something called a forward contract, which will fix the exchange rate for a set period of time, removing the risk of your funds losing value. We would like to recommend our trusted partners Smart Currency Exchange, who have a long history of helping buyers looking to settle in New Zealand. Read their Property Buyer's Guide to Currency to find out more.
Hiring an independent financial adviser
As you close in on your dream home in New Zealand, you'll need to ensure that you have planned all of your finances ahead of any transaction. Depending on the complexity of your situation and what assistance you're planning on seeking, you may wish to speak to a financial adviser to go over each aspect of your plan to make sure it offers the best value. They may also be able to give you advice on how to keep the buying costs as low as possible.
At New Zealand Property Guides, we work alongside many trusted financial advisers who are well versed with property transactions in New Zealand. They will be able to give you advice on the issues that we've just mentioned, as well as other areas like pensions (including QROPS), taxation, and wills. Contact us at [email protected] or on +44(0)20 7898 0549 to find out more.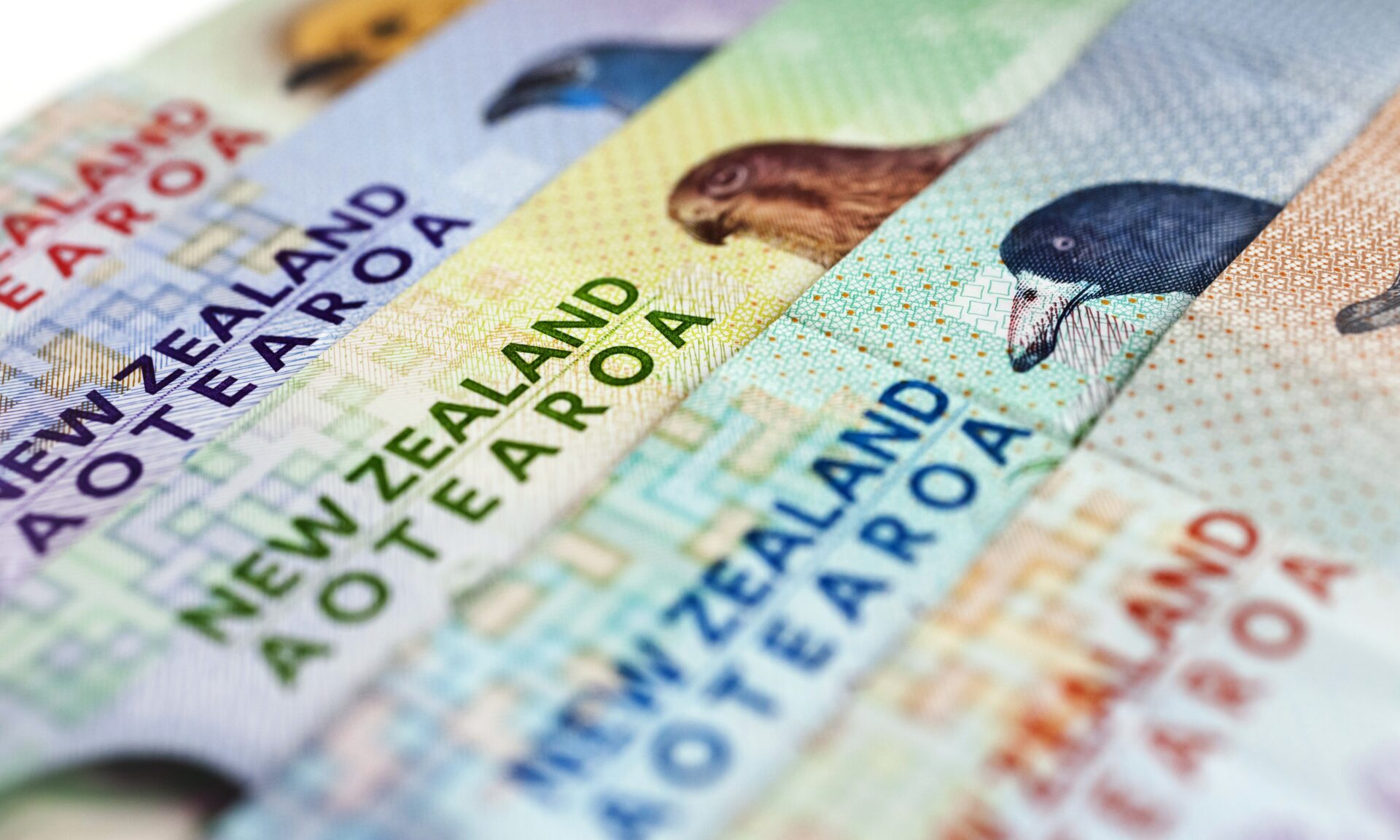 Planning your finances to buy property in New Zealand
So you've decided where and what to buy, and you're about to get your hunt for the perfect home underway. But first, you need a realistic idea of your budget: what finance can you raise, what costs should you expect and how will you transfer your money.
How can you budget for buying a house in New Zealand?
There are a number of ways that you can pay for a property in New Zealand. Aside from paying cash, you can fund a property through a variety of loan options. If you plan on taking the mortgage route for your purchase, we recommend having your mortgage approved before you begin your search. Otherwise you run the risk of wasting your time, and that of your agent.
Mortgage offers in New Zealand change on a day-to-day basis, so a good starting point is to contact a UK mortgage broker who specialises in overseas mortgages. If you are buying your New Zealand property to use as a temporary home, it makes sense to acquire a mortgage in the UK. That way, you can pay by direct debit and in sterling. If, however, you plan on making a permanent move to New Zealand, where you will transfer your savings and receive your pension payments, it makes sense to acquire a mortgage through a provider located in New Zealand.
For expats, there are three categories of mortgage that it's possible to acquire:
Category 1: This is for any expats that have achieved permanent residency, and therefore are entitled to the same rates at the banks as locals. In this instance the loan can be up to 95 percent of the value of a property.
Category 2: This is the option for those with a work permit. To secure a mortgage you'll need to supply a deposit of at least 20 percent, although it can be up to 50 percent depending on your bank.
Category 3: This works best for those buying holiday homes but who have no right to reside. Rules for category three mortgages are similar to category two — namely, you'll have to pay a larger deposit, plus you might have to open a bank account and deposit a specific amount.
Be sure to do some reading to gain an understanding of interest rates, loan terms and the criteria used to determine loan-to-value amounts. You also need to establish how much cash you will need up front. Remember to factor the monthly repayment figure into your budget for buying a house in New Zealand. Usually this won't be any more than 40% of your net monthly income. Interest rates will differ depending on the type of mortgage that you choose, and the rate set by the Reserve Bank of New Zealand (RBNZ), the country's central bank.
What criteria do mortgage lenders look at?
When your mortgage application is under consideration, lenders will look at the following:
Your current income
Type of income i.e. full time, part time, contract
Number of dependants
Type of loan requested
General living expenses
Current savings and other assets
Financial commitments, including credit card debt and limits.
If you currently own property, you'll know that the costs involved in buying property go well beyond the property's price tag. When you sit down to work out your budget, make sure that you factor in buying costs, legal fees, maintenance costs, and the sum you'd like to set aside for renovations and decoration. All of these hidden costs can add up and are well worth considering.
On top of the cost of your property, you need to budget for the following buying costs:
LIM report: This cost is dependent on the council and can vary if you need the results rushed through. Generally, it ranges from $250-$400 (£130-£205).
Builders report: Usually $400-800 (£130-411) depending on the size of the property.
Registration fee: Set aside $80 (£40) for a registration fee which is required for every property transfer.
Conveyancer fee: Expect to pay $900-1,500 (£460-770) to the conveyancer or solicitor who transfers the ownership of your property.
Bank fees: Typically, New Zealand banks charge a $400 loan application fee. If you're borrowing more than 80% of the property price, you may be subjected to a Lenders Mortgage Insurance Premium fee. This will be added onto the amount you're borrowing rather than coming in the form of an upfront cost.
Property rates: Now that you own property in New Zealand, you'll be liable to pay the NZ equivalent of council tax. This will vary depending on your location and the value of the property. In Auckland, this will be between $1,500-3,000 (£770-1,545) per year. If the seller covered any of these fees in advance, you would need to reimburse them.
Note: In New Zealand, estate agent fees are usually paid by the seller. Their rate is negotiable but usually ranges from 3.5-4% of purchase price + 15% GST.
How much does it cost to maintain a lifestyle in New Zealand?
There are a variety of costs associated with living in and maintaining a property in New Zealand. Don't make the common mistake of thinking that taxes, cost of goods and rates will be significantly cheaper just because you're no longer in the UK. In fact, most things in New Zealand cost a little more. Prices in New Zealand are nearly 30% more expensive for groceries, 15% higher for consumer goods generally and 8% higher for rents. Only restaurant prices are roughly the same. On the plus side, average earnings are around 10% higher, meaning that purchasing power is virtually the same.
Education
If you're relocating to New Zealand with your family, you will be glad to know that New Zealand schooling is of a high standard and free at state schools. Around 85% of children are educated at regular state schools, 12% at "state integrated schools" with small fees of less than $3,000 per year and only a very few at private schools. Even at state schools, however, you need to factor in costs such as uniform, enrolment fees, books and school bus costs. Some schools, especially in rich areas also charge a fee/donation that is meant to be voluntary and can be as high as $1,000 per year.
Healthcare
Being in good health is a vital part of your application for a New Zealand visa. The basic test is that you won't be allowed in if you are likely to cost the NZ health services more than around $41,000 over the following five years. Public healthcare is free in New Zealand if you have a work permit for more than two years. Although this care is of a high standard, waiting times for procedures can be long and many New Zealanders take out private insurance too. The cost of your monthly healthcare insurance policy will differ depending on your age, health and history.
Transport
Fuel costs the same as the UK, but most public transport fares cost a little more in New Zealand. One exception is in the capital Auckland, where a travel card is $10, which is good value when compared to a zone 1-4 London travel card of $21.
Why is careful financial and tax planning so important?
Careful financial planning should always be a priority. You need to establish whether you can afford to buy a property, and make sure that any assets or investments you possess are earning you the maximum amount of income or interest possible, even once you've left the UK.
Here are a few pressing reasons when drawing up a budget for buying a house in New Zealand:
It is important to notify the UK tax office (HMRC) about a departure from the UK, not only as a formality, but because it could result in a tax rebate.
If you are moving to New Zealand and leaving behind a let property in the UK, there will be tax implications.
There are UK state pension benefits to continuing National Insurance Contributions when you move abroad.
UK life assurance or savings policies should be reviewed well before leaving the UK, in order to determine their relevance to a new situation.
Non-residents of the UK can usually no longer contribute to ISAs.
Non-residents of the UK can only pay a limited amount for a limited period into existing UK pensions and still receive tax relief.
Advice should be taken about accumulated pension rights in the UK.
Be aware of large cash balances held in the UK – moving cash deposits offshore to free up UK tax allowances could be an option.
Anyone intending to split their time equally, or nearly equally, between New Zealand and the UK should be aware of their residence status and the implications of the Statutory Residence Test.
British people may need to complete a UK tax return, even after leaving the UK. Be aware that there are now significant penalties for late submission.
Inheritance laws and taxation differ in New Zealand to in the UK, so seek professional advice to ensure your assets are protected for future generations.
Tax matters
You will need to notify the Inland Revenue as soon as you know that you are emigrating to New Zealand. This ensures they have the most up-to-date information, that your tax liabilities are correct, and might even see you receive a rebate. As each individual will have different liabilities depending on circumstances and assets, we always recommend speaking to a tax expert to ensure your affairs are in order. It's important to discuss inheritance tax and how this is likely to affect you after you've made the move. Read our New Zealand finance guides for further information.
Managing your pension
If you're drawing up a budget for buying a house in New Zealand for retirement, or to move long-term and later retire, then you could benefit from moving your pension overseas. There will be certain conditions, but you will normally gain greater control over your pension and often reduce your tax bill. You will have to be permanently living abroad and remain living abroad to benefit, however. The sooner you start, the earlier you'll see results, as a QROPS, or Qualifying Overseas Recognised Pensions Scheme, shows benefits after around ten years of being a non-resident.
How can you earn an income in New Zealand?
Unlike those people emigrating to Europe, you will probably not get a visa to live in New Zealand for longer than six months of the year unless you have a job offer. Even for shorter stays you will need to prove you have enough money to live on (at least $400 per month if you have a home, $1,000 per month if not) and a return ticket.
If you wish to earn a bit while there, one option is to work as if you were still in the UK. With an internet connection and a skill that will allow you to work from home, like writing, editing, programming, graphic designing, project management, accountancy or telesales, you can earn a good living without anyone knowing where you are. There are multiple sites where you can outline your expertise, upload a CV and wait for people to contact you, or bid on jobs as they come up.
Research the market so that you can understand the opportunities available to you before you go. There is no point moving to a country for a better quality of life, only to find you are unable to sustain it. Also seek out clients in the local area, the large expat community means that you may be able to find freelance clients there. The great thing about work of this nature is that you can manage your time, and take on work as and when you need it. Just make sure you don't spend all your time in your new home in front of that computer screen!
Another way of earning income in New Zealand is to rent out the property that you buy. Whether you choose to let the property for long periods, or opt for holiday rentals, you need to check on the legal position.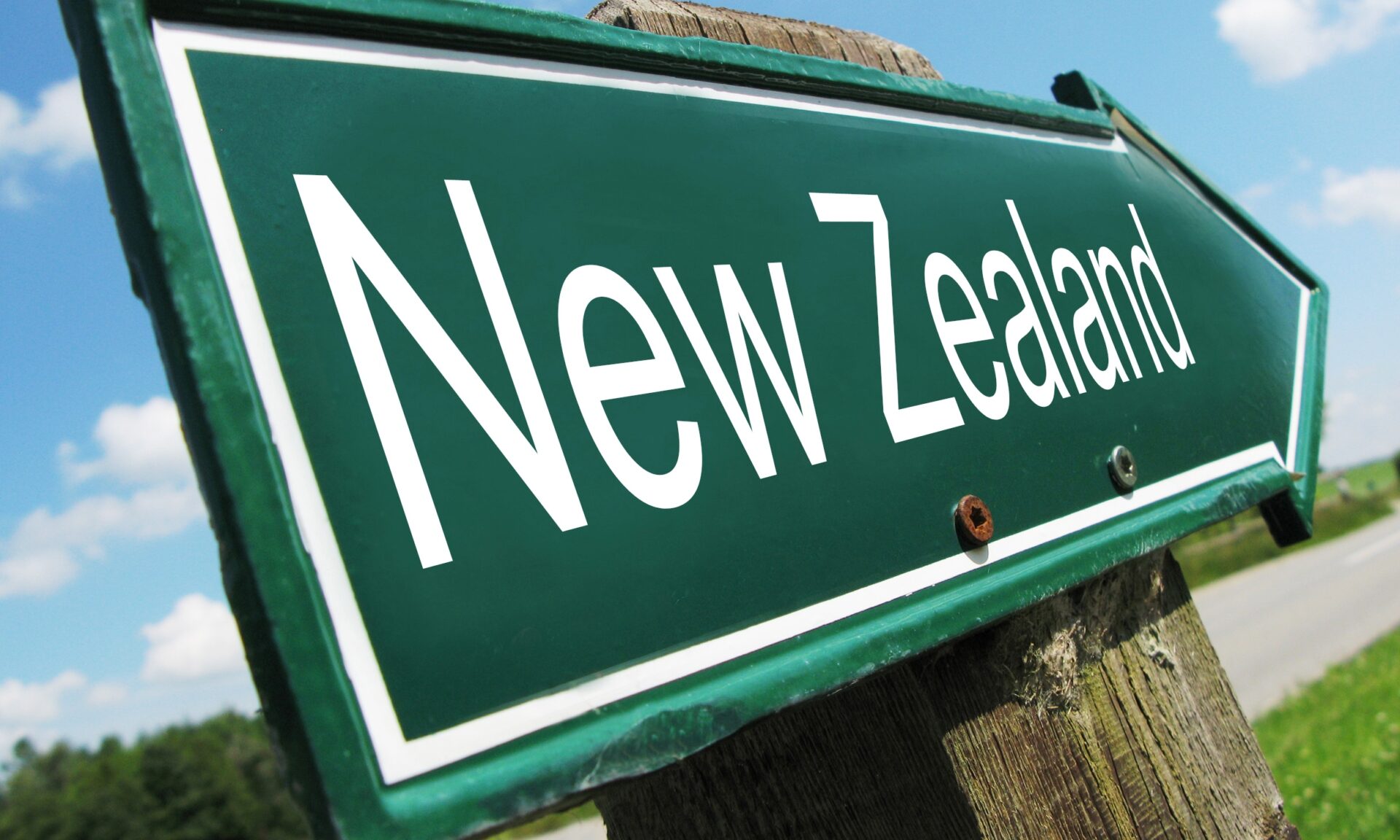 Planning a property viewing trip to New Zealand
Before you decide to up sticks and move to the opposite side of the world, it's important to establish that it's the right place for you. Sure, you may have an idea of what life in New Zealand is like, but until you see it with your own eyes, you can't be sure that it will be the answer you're looking for.
Not everyone has the luxury of being able to jet off to New Zealand, but where possible we always recommend visiting at least once.
Do your research
Perhaps you have an idea of which island you'd like to live on, or maybe your options are limited due to the job opportunities available in the area? Either way, do some research, determine a few places that could work for you on paper, and then plan to visit them all for at least a couple of days. Make a shortlist of potential locations you might like to try, and plan to visit them all whilst on your trip.
How long does the trip need to be?
It's important to schedule enough time to visit all of the places that you're considering moving to. Where possible, give yourself two or three days in each location — more if you have the luxury of time. As you know, the flight to New Zealand is a long one, so you'll want to plan a trip of at least a couple of weeks to ensure you see everything you need to.
It takes a while to travel between destinations, so if you have a few options on your plate, make sure you plan your itinerary to factor this in.
What time of year should I go?
Although it's obviously tempting to visit during summer, especially given that the trip will probably take up a considerable amount of your holiday time, we do recommend visiting out of season. Visiting during winter will show you how cold it can get, and how quiet things will be when there aren't as many tourists passing through. You want to ensure that New Zealand in winter still appeals.
Where should we stay?
Whilst there, try and live as closely to what your life might be like if you were to call it home. For example, consider staying in an Airbnb, visit local supermarkets, local cafes and restaurants, and chat to local people who could become your neighbours. Write down a list of amenities that you consider essential, and visit them whilst in town. i.e. Are there any good schools close by? How far away are you from a hospital/ doctor? Are there enough activities for your children? Use your trip as an opportunity to see what life would be like if you lived there.
Choosing a property
If your mind is made up and you are visiting New Zealand to find a property to buy, you need to take a few steps to make the trip work for you. Firstly, employ the services of an estate agent who operates in the area you're looking, and who has properties that fall within your budget. Before you go, make sure that your agent understands your needs so that they only show you properties that meet your brief.
You'll no doubt be visiting a lot of properties so always take photographs and detailed notes at each location — it's easy to get them mixed up in your head when you're seeing a high number. Use the time with your agent to ask questions about how things work, i.e. how to connect to utilities, local amenities, the best schools, what events to attend and so on.
Do you need a building survey in New Zealand?
While we won't blame you for getting excited when you think you've found your dream New Zealand property, you must remember to take the same precautions you would in the UK before putting in an offer. Sure, you may have found the colonial home of your dreams, but have the roots from that tree overhanging the porch caused any damage to the foundations? Yes, that beachfront bargain has views to die for, but is that damp you see on the walls?
Before you splash out, you need to have the property thoroughly checked to ensure there aren't any problems that only an expert can spot that might end up costing you money.
Is a building survey really necessary?
You wouldn't buy a house in the UK without having an expert take a look at it, so don't make that mistake in New Zealand. It's important to identify any issues with the building before committing to a purchase. They may not be deal breakers, but any problems could certainly help to knock some money off the asking price.
A building inspector is there to assess cracks, creaks, water stains, sags, leaks – anything that could come back to haunt you in the future. They will conduct a examination of the property from top to bottom, taking in the structure, roof, foundations, exterior walls, wall linings, the heating systems, windows and doors, ceilings and insulation. Don't skip this important step in the purchase process.
Checking accreditation and insurance
In New Zealand anyone can become a pre-purchase building inspector. This means that the only way to guarantee they will do a good job is to choose someone who belongs to the New Zealand Institute of Building Surveyors. The NZIBS specialises in coordinating and regulating pre-purchase building inspections. Other official bodies include the New Zealand Institute of Quantity Surveyors, the New Zealand Institute of Architects, or the Institution of Professional Engineers New Zealand.
Before selecting a building surveyor, always check they have current public liability insurance and professional indemnity insurance to cover any legal costs or damages.
How do I choose a building inspector?
As well as choosing an inspector who is affiliated, you should choose one who is independent from the real estate agent or individual that is selling the property. We recommend finding a building inspector via one of the accredited bodies listed above. If you choose to search online or ask a friend/colleague or neighbour, check they are accredited before locking in an appointment. Ask to see a sample report – this way you'll have an idea of how thorough your inspector is.
It is possible to find inspectors who specialise in particular things, which come in handy if matters like weather-tightness or structure appear to be particularly important.
Make sure that the details of the person who has conducted the building inspection is named in your sale documents, just in case a problem crops up later and you need to take them to court.
Additional checks
In addition to a building inspection there are a couple of additional checks worth making:
Ask questions
Ask the current owners and the real estate agents lots of questions – they are there to answer them! Check how much they pay in utility bills and insurance. If you are buying in a complex or on a development – are you subjected to strata fees or maintenance costs? Is the current owner in the process of paying anything off, for example, a roof or the cost of insulation? The last thing you want is to inherit the current owner's debt just because you weren't methodical enough with your pre-purchase questioning.
LIM Report
Request a Land Information Memorandum Report (LIM) from the local council before making an offer. This report outlines everything that the local council knows about the property in question, the land and the buildings on it. This report will cover zoning details on the property, whether there are any planning permissions or permits granted, whether there are any consents within 25 metres of the property's boundaries and so on.
Check the property title
It's important to check the property title to see whether there are any conditions on it that you need to be aware of. For example, easements that neighbours might have regarding your property – will they be using your driveway to park their tractor?
What if something goes wrong later?
If you take all the necessary steps and still end up with problems with the property, you do have options. You should start by making a complaint to the company that your building inspector works for. You should also complain to the professional body that the inspector is affiliated with. Your complaint might stop someone else having to suffer through the same thing.
It is possible to make a claim to cover the cost of your building inspector's mistake. Especially if you bought the property based on a report conducted by them which turned out to be false or inadequate. Claims of up to NZ$15,000 are dealt with in New Zealand's Disputes Tribunal. You'll need to go to the District Court for claims up to $350,000, and to the High Court for any claims above $350,000.
If you take the necessary steps to pick a building inspector wisely, it's highly unlikely that it'll come to this. But even on the other side of the world, it's better to be safe than sorry!
Making an offer
Making an offer on a house in New Zealand is an exciting step, but one you need to take some time planning to make sure you get it right. Follow our key tips and you'll soon have the keys to your dream home in hand — and your new life overseas will be ready to begin!
Read up on the New Zealand property market
You want to be in a position of strength in these negotiations: it is a business dealing, after all. Your agent will be a great source of market information, but do remember that they ultimately do work for the seller. Make sure to do independent research on the property market before making an offer on a house — our New Zealand property news section is a great place to start.
This is especially important if you're buying by tender — you'll be submitting confidential offers against other buyers with one to be accepted by the seller.
Get your poker face on
Get your poker face on and read the seller's emotions. With some, you may wish to play it cool, while, with others, you might need to show how much you love the home. Be polite yet serious, and not too keen. However, when making an offer on a house in New Zealand, make sure that you're not too blasé, either. You want to strike the balance of not seeming easy to influence, or too disinterested.
Don't be too aggressive
In the same vein, make sure that you're not too bullish in your approach to pricing — making an extremely low offer can immediately put the seller off, and close down any possible negotiations. Remember when making an offer on a house in New Zealand to always negotiate through your agent, but you can still write a letter to the seller yourself, explaining why you love the home.
Take control of negotiations
Don't let yourself be led — take control instead. Remember that you're actually in a position of strength. It's easy to think of yourself as beholden to the vendor, but they're actually relying on you to be able to make the sale. Understanding this will put you in a better position to lead negotiations.
Make your counter offer quickly
This won't be difficult if you've already planned your finances. Don't delay when you need to counter, as the seller may be considering other options. Decide in advance what you're willing to pay for before entering negotiations. That way, you can answer as soon as possible.
Don't stress if it falls through
Obviously, no-one wants their offer to fall through, but these things can happen. Perhaps the seller changes their mind, or they have unrealistic expectations of an achievable market price. However, the best thing once it's a done thing is not to worry about it too much — it's a situation outside of your control. Often, many people whom this happens to find that it works out for the best in the end, ending up with an even better property than the original one.
Conduct the necessary checks
Make any checks on the property at this stage to avoid any (potentially costly) problems down the line. Your solicitor can help you check the title, the plans related to the building and to all renovations. The LIM Report will include council information relating to your property and any problems with the land such as erosion, flooding or contamination. The LIM also contains zoning information which reveals what you're allowed to do with the land. You can order this report directly from the council or via your salesperson. It usually takes ten days.
Submitting the offer
Once all of the checks have been conducted, it's time to make an offer. Your solicitor will help you do this, which must be made in writing using the correct documentation. There are two types of offers that you can make:
Unconditional offer: This is a straightforward offer to buy according to the terms laid out in the sale contract. If you're buying property at auction, or putting in a pre-auction offer, this is the only type of contract available to you.
Conditional offer: This offer comes with conditions. They could include that you're satisfied with the building inspection, or the offer is subject to arranging finance. If your conditional offer is accepted, all outlined conditions will need to be resolved by a specified date. Once all conditions are met, the offer becomes unconditional.
Once your agreement becomes unconditional you are locked into the sale! The buyer is legally obliged to pay the purchase price and the agreed deposit to the real estate agent. It will be held in escrow until all the legal documentation is complete, and then it will be released to the seller.
What happens after making an offer?
Once you've found your ideal property and made an offer that the seller accepts, you can close the deal. However, there are a few more stages that you need to go through before you have the keys in your hand, but don't worry, we'll take you through them below.
Note: The other main ways of buying property in New Zealand are by auction, which is very similar to the UK, and by tender. With a tender the seller gives the guide price and a closing date. If you wish to make an offer you fill out a sale and purchase agreement and send it back with a cheque for the deposit. If they accept your offer they will sign the agreement and pay in the cheque.
Registering the titles
The seller needs to register the title for the property with Land Information New Zealand, which they can do online or by visiting the office in person. Your solicitor will then double check all of the registration documents are present and correct. These documents include personal identification of buyer and seller, written consent for the conveyancer to register the property in the buyer's name, and a signed transfer of property document.
Settlement
This is the day where all documents are signed, all legal requirements fulfilled, and when the balance for the property is paid — usually around three weeks after registering the titles. Once the seller's solicitor confirms that funds have been received, you will get the keys to your New Zealand home!
Further reading
Although our guide covers the essential steps for buying a home in New Zealand, you can also find help in the wider range of resources available at New Zealand Property Guides:
Speak to an expert
Our guide should give you a detailed overview of the property buying process in New Zealand, but you've still probably got a few things you'd like to ask. Contact our NZ property experts on +44 (0)20 7898 0549 from Monday–Friday, 8:30am–6:00pm (UK time) or email [email protected].
The team will be able to assist you with a wide range of things to do with your move, like talking you through the next stage of the buying process or how to plan a productive viewing trip.
They can also help you connect with our network of trusted professionals, including estate agents, currency specialists, solicitors, financial advisers, and property surveyors. Contact us via the details above or fill in an enquiry form below to get started.
Download your free copy of the New Zealand Buying Guide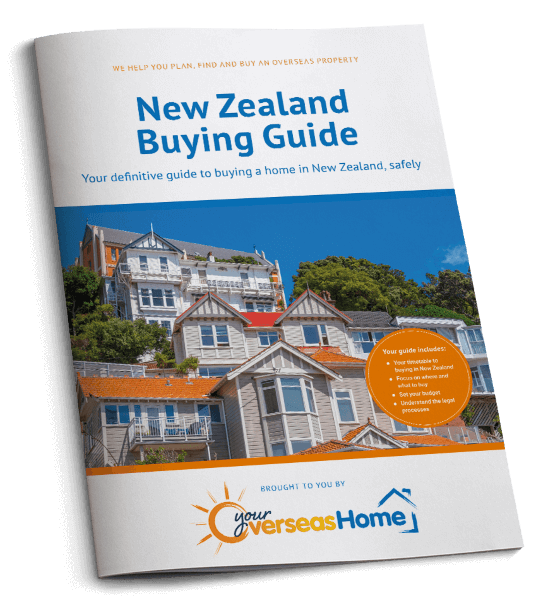 Get all of the key information and advice you need in our online guide to buying a house in New Zealand. You can also download it in PDF format for offline reading or printing. Fill in the form to the right to get your copy.
✔

  Ask the right questions
✔

  Avoid the legal pitfalls
Download your free guide to buying in New Zealand