Essential services and information for living in New Zealand
We reveal how to access essential services and information before your move, and upon arrival in New Zealand.
When you arrive in New Zealand, you should take immediate steps to access the essential services you require. The following is a brief rundown of each service you'll need to consider:
Healthcare
Standards of healthcare in New Zealand are just as high as in the UK, but things do operate slightly differently. For example, when you visit the GP you'll have to pay a small fee. Be sure to check how much you will be billed prior to an appointment to avoid any surprises.
When you visit the GP you'll have to pay a small fee
Emergency treatment is funded by the Accident Compensation Corporation. However, his care has to be administered by a registered health professional to be free of charge. This means that you can expect to be charged for emergency treatment in some instances. When you team this with the fact that you will be billed for treatment unless you are classified a 'resident', and that New Zealand has a private healthcare system much like the UK, you can understand why many expats opt to take out medical insurance to cover their costs. To be put in touch with our trusted health insurance provider call the Resource Team on 020 7898 0549.
Top tip
If you have a condition which requires regular treatment or a particular medication, you need to ensure that wherever you choose to buy in New Zealand, you will have access to what you require.
In the case of emergency, you should call 111.
Education
The education system in New Zealand is ranked as one of the best in the world. Education is compulsory (and free) from the ages of 5 to 16. As the school year runs from January until December we recommend timing your move to coincide with the start of the year to minimise disruption to your children.
We recommend timing your move to coincide with the start of the year to minimise disruption to your children.
Moving to the other side of the world is a huge upheaval for your kids, so involve them in choosing their new school. This way can know what to expect and even get excited about their first day. You'll find that most schools have excellent websites showcasing their facilities. These will list the subjects, activities and clubs that your children will be able to enjoy.
Transport and Travel
Apart from in some of the more remote rural areas, New Zealand's road network is excellent. Sign posting is clear, and New Zealanders drive on the left, so driving should feel much the same – even if the backdrop is far more spectacular! Speed limits in residential areas are usually 50km/h or less, and on motorways this goes up to 100km/h.
If you hold a UK licence, there is a reciprocal agreement in place which states that you don't have to re-take your driving test. Having your licence switched is simple, it's just a matter of filling in an application form, presenting ID and your current licence, providing colour photocopies of the original licence documentation, and paying the application fee of $52.10 (approx. £29).
If you prefer to travel by train, you'll be pleased to hear that New Zealand's rail network is extensive, making it possible to travel far and wide. Things do get a little trickier in the very south of the South Island, where you may have to opt for alternative means of transport. If you wish to travel between the North and South Island by train, there is a ferry that allows you to make the hop. Bus travel is a realistic option, and can be used to traverse the whole county. Do bear in mind though that these trips can be very long. If you are short on time, domestic flights can be the answer. Budget airlines operating between major cities include Jetstar, and Air NZ.
Transporting your belongings
Contact removals companies to discuss having your belongings transported a minimum of six months prior to your move, as the good companies get booked up well in advance. When choosing a removals company, always go for one that is a member of the International Association of Movers (IAM) or the British Association of Removers (BAR). We recommend contacting at least three companies, to ensure you secure a competitive price. When you meet them, be sure to ask them what insurance they offer – your belongings will be travelling a long way with them, over land and sea, you want to make sure that your items are protected in case of damage.
Download your free copy of the New Zealand Buying Guide to learn more about these essential services in New Zealand.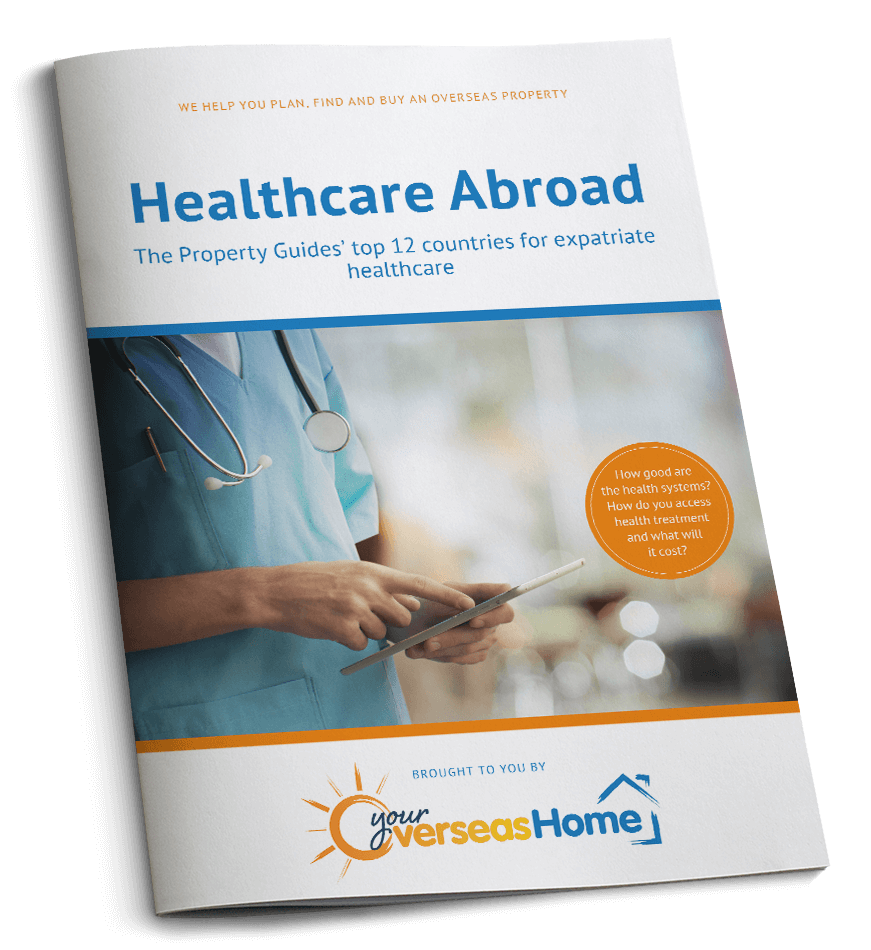 The Healthcare guide will provide information on
• How to get healthcare
• Private medical insurance
• Planning ahead
• How overseas services compare with the NHS
• What could happen after Brexit
Download your free Healthcare Guide