For many of you, I am sure you associate Cyprus only with hot sun, sandy beaches, and balmy evenings. I know I did. But you know what, it offers even more than that. Winter in Cyprus is a very special season. It's what I call our own unique winter wonderland!
More than the hot summer season
Don't get me wrong – I love the summer season. But only to a point. So I welcome winter here when it comes. In general, winter in Cyprus, or to be more accurate, the mountainous Troodos area of Cyprus, gets longer stretches of colder weather. It tends to last from the end of November through to about the end of January/February.
In the winter season, the Troodos area is the place to go. It can be raining on the rest of the island, but the majestic mountains and pine trees and the verges of the Troodos roads can be piled high with soft powdery snow. Then the Troodos area puts on its winter wonderland mantle, and in my opinion, it is fantastic to behold.
But what can I do there, I hear you ask? And what can my children or grandchildren do there?
A skier's paradise
Skiing is what I do every winter in Cyprus. I actually learnt to ski at the Cyprus Ski Club where there are fully qualified ski instructors. Personally, I think that the setup here at this Club is just as good as any other ski resort in Europe. You can obtain all the information you need, like snow depth and road conditions and so you can prepare accordingly.
If you're thinking of purchasing in Cyprus, get the most for your euros with our tips and tricks in How to Negotiate Abroad.
As a family with two children, we always enjoy visiting the ski club in winter. My children learnt to ski, and many local competitions are held where adults and children can compete with each other. Sometimes the Troodos area becomes the centre for international skiing activity. This boosts the Cyprus tourism figures, and can only be good for its economy.
Cosy winter in Cyprus
And once you've finished at the ski slopes, you can reward your efforts and rest your tired legs and sample the most delicious hot chocolate and a dessert if you like by the side of the roaring open fire at one of Troodos's hotels. And don't forget to sample the delicious village red/white/rose wines. These wines are very strong and fruity. I love them best with the traditional hard cheese that Cyprus produces, along with some dried fruits like dried apricots.
You can also sample the wonderful range of fresh nuts that are sold on stalls along the roadsides. I would definitely recommend the warm honey-coated nuts. Then, if you don't feel like travelling the 20/30 minute car drive down to the towns of southern Cyprus, you can stay for a short break in one of the Troodos hotels. You'll experience Troodos hospitality at its best!
And, in the morning you can either return to the ski slopes or take more exercise on a walking trip by foot along the well maintained roads, and enjoy the fresh, invigorating air that is filled with the smell of the pine trees. There are also monasteries and other places of interest to visit if you like. Believe me, you won't want to leave this fantastic winter wonderland!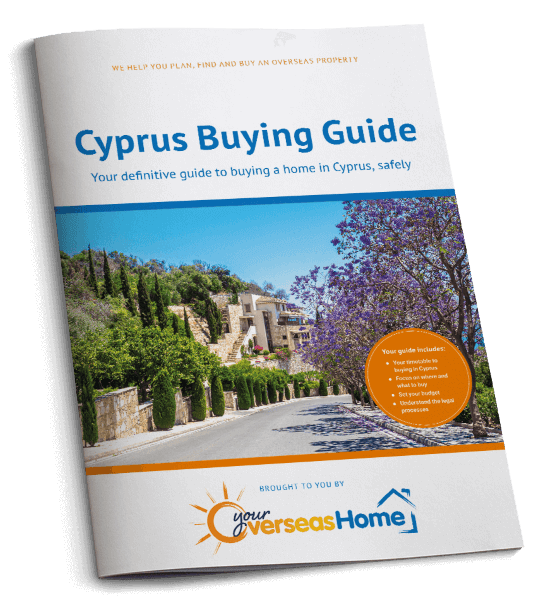 The Cyprus Buying Guide takes you through each stage of the property buying process, with practical recommendations from our experts who have been through the process themselves. The guide will help you to:
✔

  Ask the right questions
✔

  Avoid the legal pitfalls
Download your free guide to buying in Cyprus