Even though we're heading into the depths of winter, you can still head out to Cyprus for that all-important viewing trip. With an army of airlines flying there from the UK throughout the year, and prices dropping like the temperature back home, winter is a great time to jet over to find the home of your dreams.
Freezing temperatures, dark mornings, Black Friday and Christmas adverts on TV can mean only one course of action: it's time to book a flight to Cyprus for that viewing trip you've been talking about for so long.
Swapping the Great British winter for the Mediterranean sun – it was a very pleasant 21°C in Paphos on Monday – to find the home of your dreams won't be a problem, or too expensive, over the coming months.
Here's our guide to winter flights to the Cypriot sun.
You're spoilt for choice when it comes to choosing an airline to make the four and a half hour flight to Cyprus with this winter.
Cheap tickets
Embarking on a viewing trip outside of the peak summer season will enable you to take advantage of cheaper flights to Cyprus. As the visitor numbers drop, so does the amount you'll pay to get out there. For example, a one-way ticket to Paphos from Gatwick with EasyJet towards the end of July next year will set you back around £230, compared to just £41 at the end of January. Hop on a price comparison site like Skyscanner to find the best deals.
Airlines
You're spoilt for choice when it comes to choosing an airline to make the four and a half hour flight to Cyprus with this winter. Let's take a quick look at some of the most popular service providers.
British Airways flies daily to Larnaca from Heathrow, and provides several flights a week there from Gatwick.
As well as flying to Cyprus from London, TUI also offers a comprehensive schedule of services from a number of regional airports around the country: Belfast, Birmingham, Bristol, Cardiff, East Midlands, Glasgow, Manchester and Newcastle.
No list of European sun seeking airlines would be complete without including the two budget flight heavyweights: Easyjet and Ryanair. Easyjet flies to Paphos from Bristol, Manchester, Luton, Gatwick and Edinburgh, and to Larnaca from Gatwick and Liverpool. While Ryanair whisks passengers to Paphos from Stansted.
One way you can save a few euros is buy negotiating for a lower price on your property. Download our guide, How to Negotiate Abroad, for essential tips on how get a better house for your money.
Cobalt Air
We recently brought you news of Cobalt Air's plans to launch a six day a week service to London Gatwick from Larnaca from 30th October. Since taking off the airline now plans to launch a new business class service on the Gatwick route from December.
Stephen King, head of airline relations at Gatwick Airport, believes: "The regular six day a week service is likely to be popular with both holiday travellers and those flying on business, particularly as the airline offers some impressive airfares and an attractive business class service." Cobalt Air was recently voted the best new airline 2017 by CAPA – Centre for Aviation, for its rapid expansion and innovative services.
Jet2.com
Ok, so you'll have to wait until 2018/2019 to hop on the new Cyprus winter service from Jet2.com, but it's further evidence that you won't have any trouble getting out to your holiday home here throughout the year. The airline's new Larnaca offering will see services operating into November as well as over Christmas. While the Paphos schedule will become a year round service.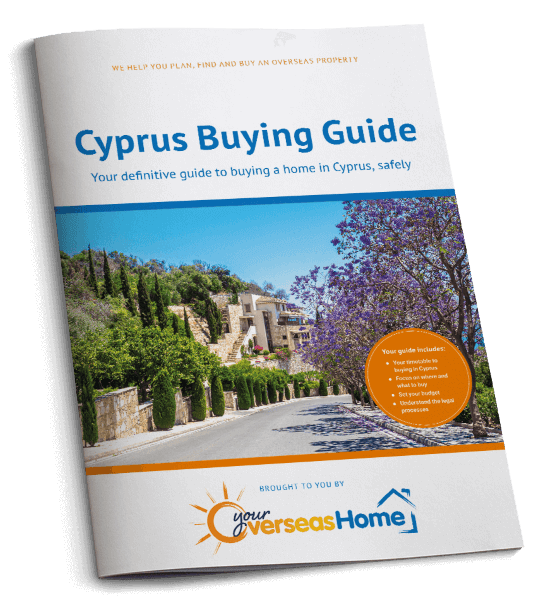 The Cyprus Buying Guide takes you through each stage of the property buying process, with practical recommendations from our experts who have been through the process themselves. The guide will help you to:
✔

  Ask the right questions
✔

  Avoid the legal pitfalls
Download your free guide to buying in Cyprus