Getting to Cyprus has never been easier, or cheaper. Cypriot airline Cobalt Air is offering new year-round budget flights between Larnaca and London Gatwick, to complement their recently increased Manchester to Larnaca service.
Has Cyprus, the guitar shaped island in the Mediterranean, been serenading you with an alluring tune that makes your mind wander to images of crystal clear waters, sandy beaches and mythical stories? Don't worry you're not going mad, you've simply succumbed to its charms following your latest visit, and now you have your heart set on buying your very own property there. You're not the first and you certainly won't be the last person this happens to.
There's only one course of action on offer to you now: book a winter viewing trip to find your perfect property in the Cypriot sun. To make this happen you will need to book flights to and from this wonderful island. The already plentiful supply of low-cost, year-round flights from carriers such as EasyJet and Ryanair is about to receive another addition to the schedule.
Cyprus-based airline Cobalt Air will be launching flights to London Gatwick from Larnaca from 30th October.
Cobalt Air
Cyprus-based airline Cobalt Air will be launching flights to London Gatwick from Larnaca from 30th October, as part of its 2017 winter schedule. Ok so you will still need to use one of the better known providers to get out there in the first place, but this will be a convenient and cost-effective option for booking the return leg of your successful viewing trip. What's more, it will offer convenience in equal measure in the future when making regular trips to and from your new pad, or when popping home to visit friends and family having made the move permanent.
The flights – which are in addition to daily flights to Stanstead – will operate every day except Friday, with fares starting from €47 (£42).
Overseas property buyers heading out to Cyprus from Manchester have already been taking advantage of Cobalt Air's expanded flight schedule to Larnaca, which launched earlier this summer. The Cypriot airline added a third weekly flight from the north-west and now offers a year-round service.
If you want a Cypriot home for an affordable price you're going to need all your negotiating skills. Download our guide: How to Negotiate Abroad for advice and insider tips from an estate agent.
Stephen Turner, Commercial Director for Manchester Airport, said: "It's great news that Cobalt Air has chosen to increase the frequency of their flights to Larnaca and also offer year round services. Cyprus continues to be a hugely popular destination for the 22 million passengers in our catchment area."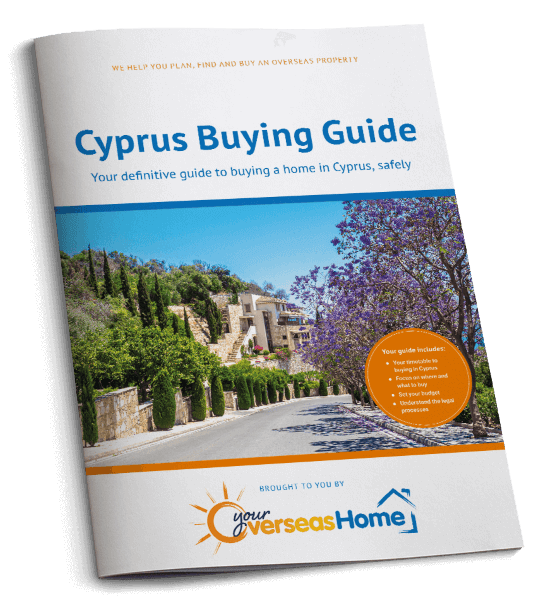 The Cyprus Buying Guide takes you through each stage of the property buying process, with practical recommendations from our experts who have been through the process themselves. The guide will help you to:
✔

  Ask the right questions
✔

  Avoid the legal pitfalls
Download your free guide to buying in Cyprus