Living in the Western Algarve
The Western Algarve has a slower pace and is based around more of a traditional fishing village vibe, brought up to date with new resorts and amenities. The Atlantic coastline features heavily in the West, and the unspoiled beaches in this area provide a striking focal point for the lifestyle that can be enjoyed here.
Lagos
Lagos, like many towns in Portugal, has a rich history, and has something to offer all tastes, with stunning beaches, restaurants and bars galore. The atmosphere is relaxed and laidback, playing host to many artists and surfers, who contribute to this chilled vibe. There's also a big marina to catch a boat and travel around the local area by sea, take advantage of the many watersports on offer, or simply watch the boats sail by at your leisure, while sipping a drink on the harbour side.
Praia da Luz
Just six kilometres from Lagos lies Praia da Luz, a relaxed, traditional fishing village that has grown in popularity with visitors. All the picture box traits are there: whitewashed houses, cobbled streets and historical architecture in the Roman ruins and what's left of a 17th Century fortress.
Praia da Luz has an unspoiled, Blue Flag beach, with a walkway along the length of the shore, also popular for watersports and rockpooling. A family friendly resort, although there is plenty of choice of bars and restaurants, the pace of life is slower here, and everything feels more relaxed.
Lagos has a rich history, and something to offer all tastes, with stunning beaches, restaurants and bars galore.
Portimão
Portimão is a bustling, vibrant town towards the West of the Central Algarve, popular as a tourist hotspot in the 1970s and 80s and now a firm favourite with both homebuyers and holidaymakers. It is the Algarve's second biggest town, with a Cosmopolitan feel and a variety of activities on offer.
The town has a theatre, museum and plays host to numerous concerts for a wide range of musical styles, including classical and jazz. The marina and waterside provides a lively hub for restaurants and bars, and is a reminder of the town's heritage in the sardine trade. You can enjoy some fresh sardines on the waterfront, or even participate in the town's annual sardine festival, held in August.
Sport plays an important role in Portimão, too, with Formula 1 teams training here and numerous motorsport events at the Motor Park, including superbikes. Watersports are again popular here.
Sagres
If you're seeking fresh, sea air, breathtaking scenery and a sea view, Sagres is the place to be! Known for the fabulous fresh fish, good waves for surfing and impressive 15th Century historical site atop the cliffs, you can see how Sagres has earned its name, "The end of the World". Local fishermen can be seen making their catch high up on the cliffs – quite a sight to behold!
Understandably popular in the summer, although small, the resort has a number of restaurants and bars, offering a mix of cuisine, with some trendy spots, frequented by the hip surfers who visit each year. Surrounded by sea and beaches, expect memorable, picture perfect scenes as the sun sets.
Aljezur
In the North-Western Algarve, Aljezur lies among rolling hills and is an area of unspoiled, natural beauty. An agricultural town situated within the national park, Aljezur borders the river and lies on fertile land, home to a wide variety of nature. The area also has hints of its history remaining, with 10th Century Moorish castle ruins in the old town centre and the traditional whitewashed buildings and cobbled streets you expect from traditional Portugal.
Surrounded by a stunning 25-mile coastline and breathtaking countryside, the area offers nature walks, mountain biking and horseriding in the hills, where you can take in the views and observe the abundant wildlife, both inland and at sea. The rich variety of local produce in the region is an important part of the local culture, with a wealth of seafood on offer from local fishermen and a Sweet Potato festival, celebrating the large local Sweet Potato harvest, held every October.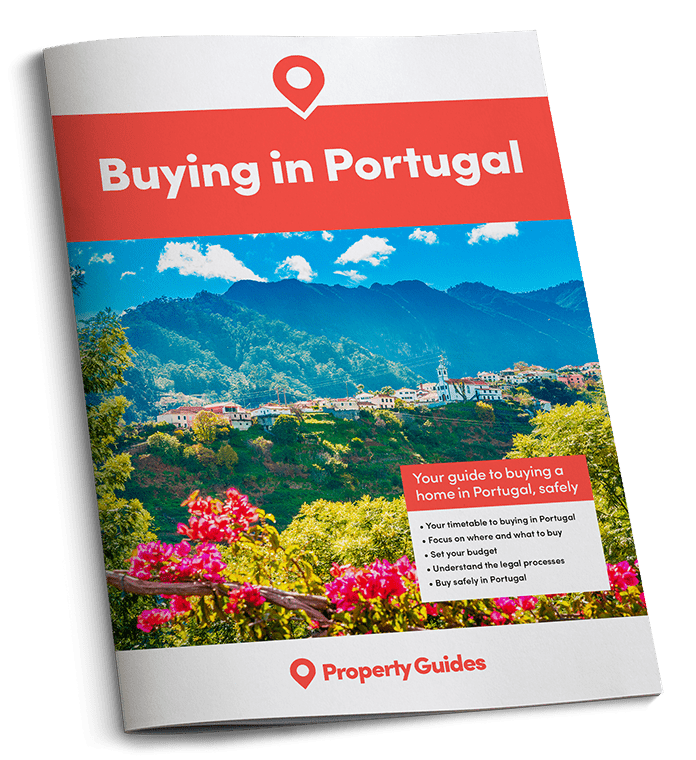 The Portugal Buying Guide is designed to support you through each stage of buying property in Portugal, providing relevant, up-to-date information and tips from Portugal property experts and expats who have been through the process themselves. It helps you to:
✔

  Ask the right questions
✔

  Avoid the legal pitfalls
Download your free guide to buying abroad