Finding the right estate agent in Portugal
Finding the right estate agent in Portugal makes a huge difference when you're searching for your dream home. A good agent will help to make the buying process stress-free. To start with, it's a good idea to chat to some agents before you plan your viewing trip.
Finding the right estate agent in Portugal will ensure you make the best of the time you spend in the country on a viewing trip. As such, you should make certain that the agent you choose is legal and reliable. You want personalised help with buying in Portugal, so your agent should be eager to service your needs. They also need to understand exactly what type of property you want.
The real estate industry is heavily regulated in Portugal, unlike in the UK.
In contrast to the UK, the real estate industry in Portugal is heavily regulated. All estate agents in the country must train for their profession. Moreover, they must also be registered with the government, and display an official AMI (Associacao de Mediadores Imobiliarios) licence number on their premises.
Checking credentials
If you need to check out the credentials of an estate agency in Portugal, you can contact the Instituto da Construcao e do Imobiliario. As well as being able to check for AMI registration, you have an avenue of complaint and escalation if problems arise.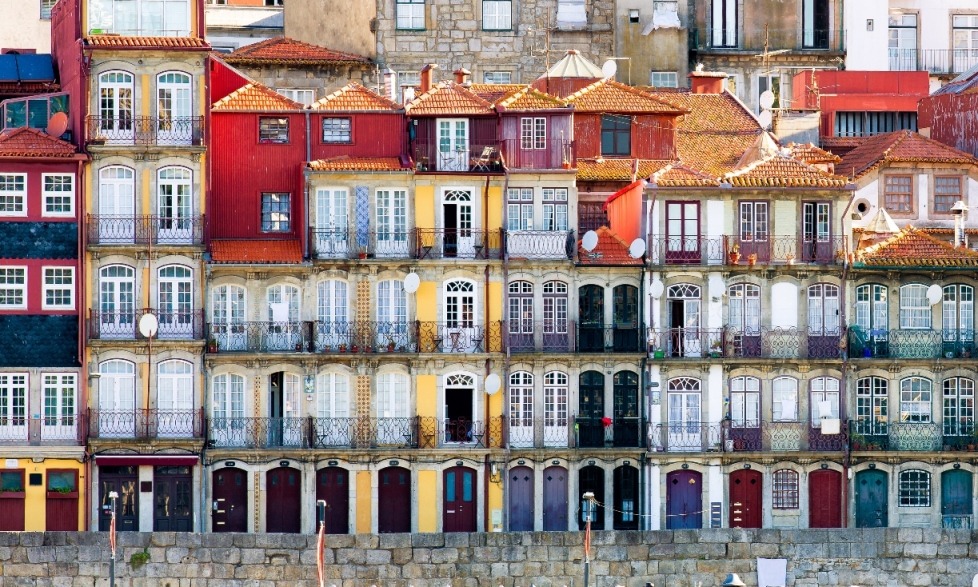 While this registration is mandatory in Portugal, it doesn't guarantee there aren't rogue players operating outside the law. It's therefore important to ensure that your estate agent is legal and correctly registered. In particular, you may come across "cowboy" agents in tourist areas. Mistakenly dealing with such people can prove stressful and costly.
For added security, you may also wish to find an agent who is a member of an international body, such as the European Federation of Estate Agents.
Searching online
You might assume that finding the right estate agent in Portugal involves nothing more than a Google search. However, this isn't necessarily the case. While Portugal is an increasingly tech-savvy country, some agencies remain a little "slow on the uptake." This can apply both to maintaining their web presence and to keeping their online property listings up to date.
Furthermore, it's important to remember that English isn't Portugal's first language. Searching online in English will no doubt reveal estate agencies that regularly help expats. However, it's unwise to assume you'll find every possible option from the comfort of your laptop screen. If you're looking in an area that's less populated with English-speakers, this is especially relevant. Nothing that really compares to searching "on the ground" in Portugal. It's definitely worth a tour around local agents when you're in the country.
Fortunately, the Portugal Property Guide can help you find an agent (as well as a good lawyer, a currency expert and a host of other specialist services such as tax and equity release specialists). Simply pop over to our Portugal "golden three" page and we'll put you in touch. You have no obligation to choose our recommended partners.
Portugal estate agency fees
When it comes to agency fees, there are no specific laws in Portugal. However, general commission tends to be between 5 and 10%. Although this is technically covered by the vendor, the fee is usually reflected in the price. For example, if the seller's commission will work out at around £3,000, they will probably put their house on the market for an extra £3,000 to cover it. It is advisable to check any extra fees or charges that you may have to pay before you put in an offer.
Estate agent's commission is typically between 5-10%. This is the vendor's responsibility, but it is usually reflected in the price.
The level of help you can expect from your agent will vary based on the area you're in. If you are looking in popular expat areas such as the Algarve, Cascais, or the Silver Coast, agencies will be well used to dealing with expat buyers. They will probably all speak English. However, in more off-the-beaten-track areas such as rural Central Portugal, you may find a Portuguese interpreter all but essential.
Finally, although finding the right estate agent in Portugal is crucial, finding the right lawyer is equally important. Even if your trusted agent suggests a lawyer to use, it's always best to choose your own on a recommendation. That way you can be sure they're acting exclusively in your interests.
Find this information helpful? Share with your friends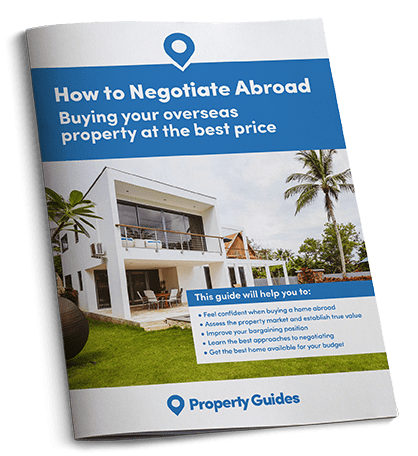 How to negotiate abroad is the guide to put you back in control:
✔

  Feel confident when buying a home abroad
✔

  Assess the local property market
✔

  Improve your bargaining position
✔

  Learn the best negotiating tactics
Download your free Negotiation Guide