After watching Game of Thrones maybe you'd like to own your own little kingdom? Or if you've ever fallen under the spell of Romeo and Juliet, maybe you'd like to live like a medieval aristocrat? Italy has some wonderful castles for sale, and while for some you'll need to rob the Iron Bank of Braavos (it's a Game of Thrones thing), there are others you just might be able to afford.
This summer the Italian government offered free leases on various public buildings needing major restoration. They offered them to entrepreneurs willing to do the renovation work and turn them into tourist facilities, such as restaurants and hotels. Most of the buildings are on historic religious routes and cycle ways, so the plan is to encourage travellers to visit these less well-trodden areas. One of the most popular buildings on the list is Blera Castle in Civitella Cesi near Viterbo, which has sparked the imaginations of many entrepreneurs to put forward ideas that will bring in visitors.
As with many stately homes and castles across Europe, the heirs of the estates often struggle to maintain them. Some have been passed to the state to be turned into a combination of tourist offices, museums, visitor attractions and function rooms. There are many castles to be seen across Italy and the equivalent of the National Trust, called FAI (Fondo Ambiente Italiano) has some castles and villas on their list that are open to the public.
Most of the buildings are on historic religious routes and cycle ways, so the plan is to encourage travellers to visit these less well-trodden areas.
Even private owners of castles sometimes receive pressure from local villagers to open part of their home to the public, as the locals hope it will attract tourism to the whole area. By opening the gardens or part of the castle it can help cover at least some of costs. Facilities for First Communion parties and wedding receptions can bring in big money for castle owners. A couple from New York recently spent up to €20million on their wedding in Monopoli, Puglia. They could have bought a sumptuous castle for less, but presumably there are some very happy locals right now who made a good profit from the nuptials.
If you are planning a high-value property purchase, Property Guides is a partner of one of the most trusted solicitors working in the high-value property sector. Call 020 7898 0549 or email Italy@propertyguides.com to be put in touch.
If you would like to live like an Italian Duke or Duchess, in a fortified home with towers and turrets and a huge dining room with a chunky wooden table in front of a stone fireplace, then you will love these castles for sale in Italy.
Castle in Lombardy
This 20-bedroom castle near Milan is the ultimate luxury.
Surrounded by well-maintained Italian gardens this enchanting castle is approached by a wood and iron bridge and its façade is a truly impressive sight, dominated by crenelated towers. Inside you will find precious frescoed and vaulted ceilings, columns, marble statues, and mosaic floors, all perfectly preserved. It has a great hall, a swimming pool, large cellar, keepers' lodgings, stables and a medieval chapel. All this for a cool €18,000,000.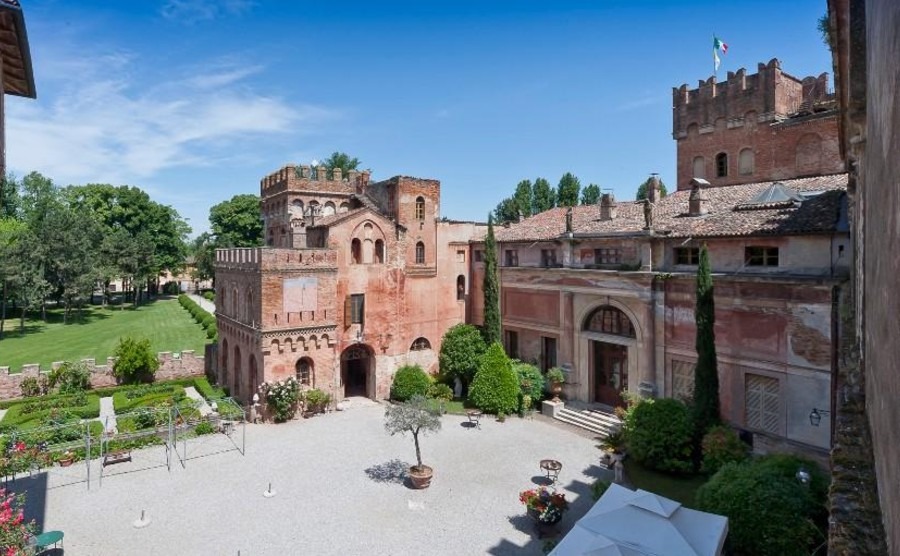 Castle in Tuscany
12-bedroom castle, Castellina in Chianti, Siena
Set in grounds with olive groves, cypress trees, holm oaks and an elegant Italian garden with beautiful box hedging, this residence has amazing views over the Chianti countryside. While retaining many historic features the castle also has a comfortable homely feel. The living room has a grand working fireplace and the dining room has French doors opening onto a charming loggia for alfresco dining. Price: €6,500,000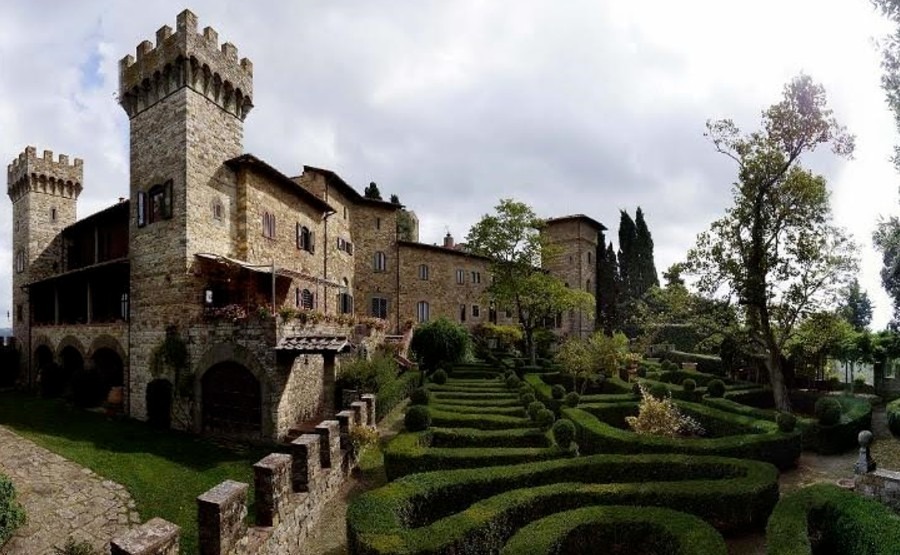 Castle in Trentino, South Terol
O Romeo, Romeo! Wherefore art thou Romeo? For the real romantics among us, this magical castle, high up on a mountain above a village, lake and oak forest, not only has a proper Juliet balcony but much of it was built at the time when Shakespeare was writing. The oldest part, now a romantic ruin, dates back to 12th century and has a 20-metre high tower. The 16th century section has been restored and each bedroom has its own bathroom, making it ideal for use as a hotel. The castle also has its own small church which is decorated inside with frescos and the coats of arms of the noble families that once owned it. Price: €6,000,000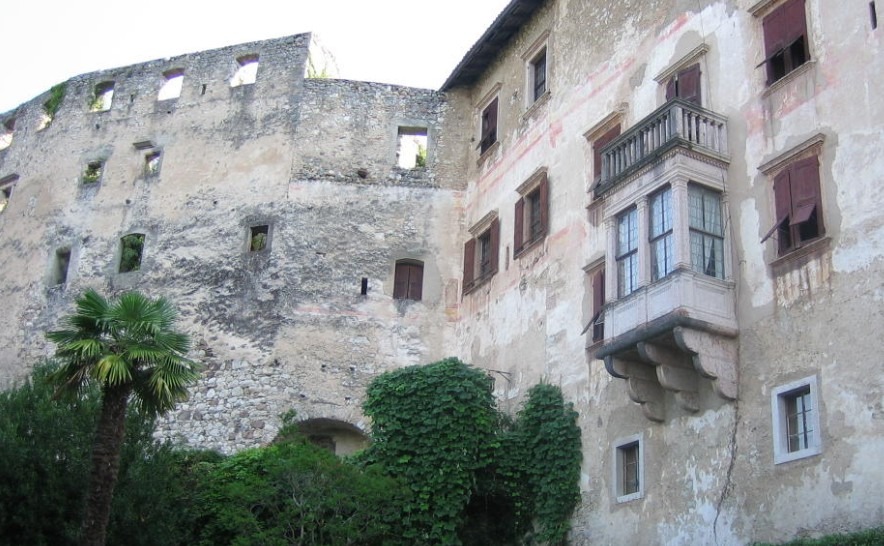 Castle in Lazio
Two-bedroom castle for sale in Casalvieri, Frosinone
Castello Zincone, built in the 11th century, was transformed into a private home relatively recently. In the 1500s. Ivy climbs the stone walls to a balcony that has views of the grounds and valley. The property is in need of some restoration, but has some great character features, such as a large stone fireplace that is just waiting for a roasting pig to be put on the spit. The property has an entrance from the town of Casalvieri and would make a wonderful restaurant. Price: €1,250,000
Castle in Perugia
Six-bedroom castle for sale in Panicale, Perugia
Built in 1419, Castello di Panicale has always been the home of noble families. The castle follows the curves of the city walls with a circular tower and a heavily fortified rectangular tower. A high loggia with arches crowns the building and has panoramic views of the Umbrian hills and Lake Trasimeno. The ground floor lends itself to the use of a garage and exhibition hall and other floors could be used as self-contained apartments for guests. Renovated in 2006, it retains the original architectural features, such as, brick and stone exterior, antique gates, stone staircase, decorated doors and wooden beams, while having modern conveniences. Price: €990,000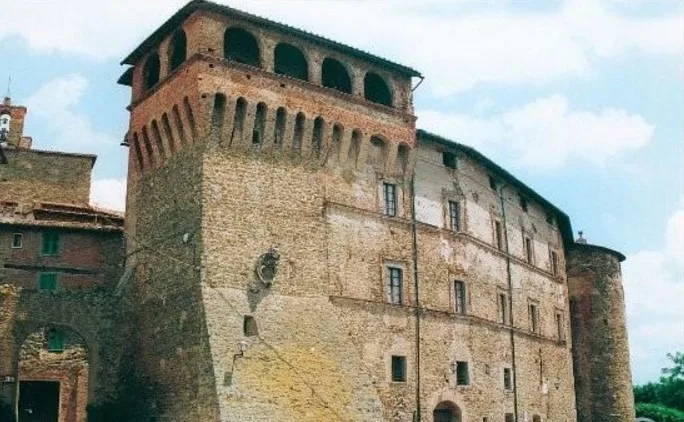 Countryside castle in Umbria
Six-bedroom castle for sale in Umbertide, Perugia
This castle is a dream renovation project and a rare opportunity to acquire a castle in the beautiful Umbrian countryside, close to top class golf courses and shops. The star feature is the lovely round tower which looks across the seven hectares of land and to the countryside beyond. Price reduced to: €650,000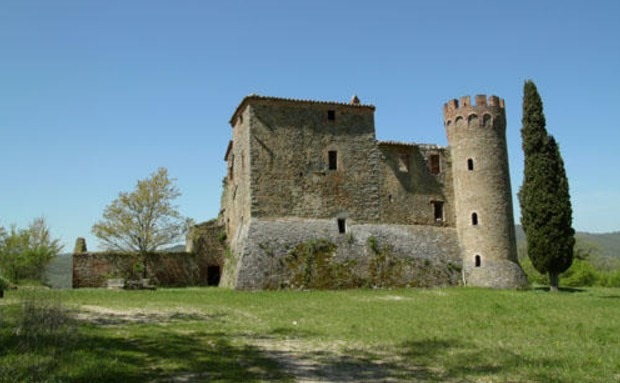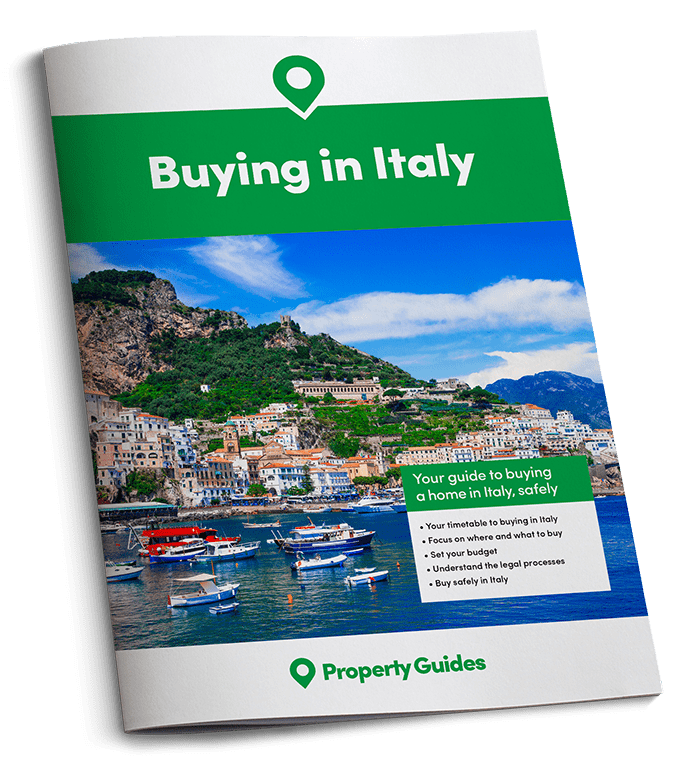 The Italy Buying Guide walks you through each stage involved in buying property in Italy, and offers invaluable insights from expats and experts who understand the process. The guide will help you to:
✔

  Ask the right questions
✔

  Avoid the legal pitfalls
Download your free guide to buying in Italy