Italy has many affordable properties for sale in need of renovation. Many of them have charming features that entice buyers who have an eye for how a characterful property can become a home. My husband and I found it extremely rewarding renovating ours, and we picked up a few tips on the way! Here are our 7 points for a smooth renovation.
Renovating our dream home in Italy
My husband and I love old stone houses and have enjoyed the experience of renovating a village house near the sea, a charming stone farm house, and finally our current home; which is a Masseria in the Puglian countryside. We were drawn to this property after seeing just two tiny photos on the internet. It was the arched gateway and the crenulations on the roof that intrigued us. So much so, that as soon as we had sold our previous home, we headed straight down to Puglia to view the house and explore this part of Italy. We looked around the area first and viewed a handful of other properties, to get an idea of the type of houses available, such as trulli and villas, and compared prices.
For innovative ideas on raising the money to buy your Italian home, read How to Pay for an Italian Property.
When we finally viewed the Masseria we immediately started imagining what we could do with it and even what it would look like as our finished home. During the viewing we were excited to discover the star-vaulted ceilings, limestone flooring, old fireplace and roof terraces. We were amazed at how much land and house we could get for our money! But, it was a complete wreck – think rotting doors, green mould and layers of paint on the ceilings, no electric, no water or a even toilet.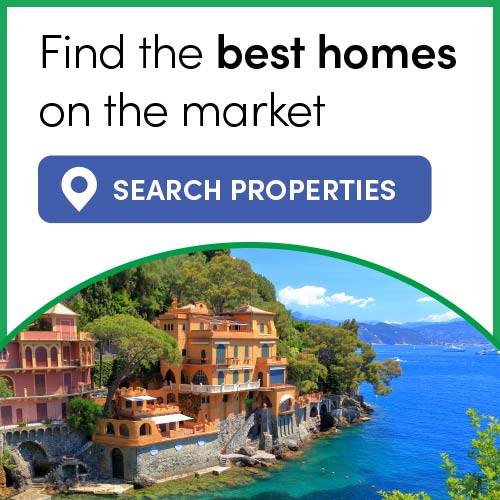 Before making any offer we calculated all the renovation costs to make sure it was well within our budget and that it would cost us less than it would be worth once finished. We knew that doing the work ourselves it would be a long project and that if we decided to sell it later it would be better to wait 5 years, as you don't pay tax on the capital gain after being resident there for 5 years.
Here are 7 points to consider when looking at Italian properties that need renovation:  
1. Be clear and realistic on your budget
Firstly, be very clear about how much you have to spend on the whole project. You'll be spending in euros and the exchange rates could rise or drop at any point. This means you have no real way of knowing how much your pounds will get you if you just send them through the bank. Using a currency specialist, like our partner Smart Currency means that you can lock in the same exchange rate for up to twelve months at no further cost.
Once you have a knowledge of how much your pounds can get you, fixed, in euros, then you can start to calculate taxes, estate agents' fees, notary fees and more to work out how much you have for the actual property project.
Look at properties for renovation at around half your budget. As it can cost at least the same amount again to do the renovation, depending on the amount of work needed and who is doing the work. If it's a second home you may want to have the work done in stages over a longer period to spread the costs over a few years. Friends and family may also be interested in having a share in the property if it's to be a holiday home. An estate agent with good local contacts can save you time and money when it comes to finding a "geometra" (more on this later) and tradespeople. The experience of someone who has already been through the process or knows it well in that area can be invaluable.
Bear in mind that any work that requires planning permission can take a big chunk out of your budget in plans and permits. Therefore, it is preferable to find a property that doesn't need any extending.
Want a holiday home but worried about the cost? Why not pool finances and buy with family? Explore our guide, Buying Abroad with Family. 
2. Consider your location carefully
To find property at the best prices look beyond the main tourist towns and have a clear idea of what you plan to use the property for. If you want a holiday home or to rent it to tourists, consider its proximity to an airport, places of interest and local shops, restaurants and bars. You'll generally find some of the cheapest properties in rural areas, the mountains, hill top towns and places that have had seismic activity. Our guide to finding your dream location in Italy can help get you started.
It is lovely living in the countryside, but do you really want to be down a dirt track, miles from anywhere? How far are you going to have to drive to get a loaf of bread or to see a doctor? Consider also how accessible it is for getting building materials delivered. You may need to widen or resurface access roads to accommodate lorries. Ideally, you want to be close to an electricity supply, less than 15 minutes' drive from a town with all amenities, and less than 40 minutes from an airport. If internet is important to you, also ask the neighbours what the signal is like in that area.
Rules on what you can and can't do to a property also vary from council to council, so local knowledge is crucial.
The cost of renovation can also vary considerably depending which region you choose to live in. For example, Tuscany is considered more expensive than Puglia, and tourist areas with a lot of second homes may charge more than areas where most residents are Italian. Rules on what you can and can't do to a property also vary from council to council, so local knowledge is crucial.

3. Make the most of your viewing trip
First impressions are important, and when you find the right house it's usually love at first sight. However, you do need to have vision and be able to see the potential. Look passed the flaking paint and old bits of furniture and look at the size, the layout and the character features. Take some time to stand and gaze, imagining what it could look like. If you plan to rent it out or sell it in the future will it look attractive in advertising pictures? If at this stage you are feeling excited, this is the point at which to take off the "rose tinted glasses" and take a good look at the structure and take note of what work needs to be done. When viewing country houses in Italy, there are even more things to look out for. Don't be afraid to ask questions.
Find out more about what to look for when visiting properties with your free Italian Viewing Trip Guide
 today.
Always take a tape measure and notebook when viewing a potential renovation project. Check that all the walls are sound, with no cracks or damp patches. Have a good look at the roof to make sure it is waterproof, don't just take the word of the agent. If there are any signs of leaks, get a professional roofer to give you a quote in writing for any work needed. Often walls are only single thickness which can cause damp problems. To deal with this you may need to add a waterproof membrane to the effected walls.
Also, check what the property is built on and if it has any foundations or damp-proof course.  Imagine a heavy downpour of rain and consider where the water will flow around the building. The house may also need timber treatment, new windows and doors, flooring, re-plastering, plumbing, a septic tank, a new kitchen and bathroom, re-wiring, central heating, solar panels and an artesian well for water.
With a bit of local research there are some jobs you may feel qualified to price up yourself. Visit a DIY store like Leroy Merlin, a hardware store and a builders yard to price up the materials needed. For any jobs that you don't feel qualified to do yourself you could take a professional to a second viewing. A geometra will be able to survey the building and give advise. Find out how to get a survey here.
4. Assess whether the property is habitable
A building sold as requiring renovation (da restaurare or ristrutturare) usually is in need of substantial work. Chances are it will have no water or electric and requires some rebuilding. In some areas it can take a year from when you apply for an electricity supply to when it turns up. Therefore, to use power tools you will need to buy a generator. Partly renovated (restaurato/rinnovato parzialmente) usually means that part of a building is habitable.
You might decide to continue living where you are whilst any planning permissions are applied for and a contractor gets started on the work. If you are currently working, it will also give you extra time to raise more money for the renovation work. If you plan to move to Italy immediately you may need to rent a place to live in until your house is habitable. This needs to be taken into account in your budget. Renting a holiday home can work out very expensive. I would recommend asking the estate agent and other locals if they know of anyone nearby who has something you can rent temporarily. A caravan onsite is another option, but it will get very hot in the summer and very cold in winter.
5. Get several quotes for expensive jobs
Draw out your own plan of how you want the building to look once finished. Do one for each of the most expensive jobs. A building plan for the geometra/builder, one for the electrician showing exactly where you want lights, switches and sockets and a plumbing plan showing positions of all taps, showers, toilets and radiators. Get at least three written quotes for each job, using people recommended by others living in the area. We also priced up materials at local builder's yards and plumbing shops, and compared them to the material costs quoted by the tradespeople. In some cases we purchased the materials ourselves and then paid them just for labour.
An affordable renovation will require a certain amount of haggling! Hone your negotiating skills with our free guide, How to Negotiate Abroad
.
I can't emphasise enough how important it is to get the quotes itemised and in writing! Don't be taken in by the over friendly chap who calls you his friend and says "Don't worry, it won't cost much, I'll take care of it". We have given this advice out so many times and heard people say, "It's OK, he's a really good bloke, he gave us some of his tomatoes and wine, I trust him", then two years later he hasn't finished the job and he is asking for a lot more money to finish it, saying the price didn't include certain things.
When you choose a tradesperson get every detail in writing and get them to sign a contract with financial penalties if the estimate, or completion deadline, is exceeded. When a tradesperson says, he will "come on Tuesday" he rarely does, it's more a case of which Tuesday. That's just the way it is. In Italy, what makes or breaks a project is really whom you know and what network of people they introduce you to.
6. Make the most of your geometra
You can buy small buildings in the countryside for €40,000, but there is a good chance you will want to extend the building to give you more living space. To do this you will require the services of a geometra whose job is a combination of engineer, architect and surveyor. They draw up the plans, deal with the planning application paperwork, and check the work at various stages. His services can cost well over €3,000.
Be very wary of allowing the geometra to take over the entire project, using only his recommended builder and tradespeople. It is in these circumstances that you open yourself up to being overcharged. It's your money and you have no obligation to employ his builder cousin just because he is friendly and gave you a free quote. It is often better to pay a bit more for a property that meets your size requirements than have the cost and hassle of getting permissions to extend. In most cases, you are only allowed to extend by an extra 20% of the properties volume and permission can take up to 9 months to obtain. Typically, these permits last for three years.
Even if you plan to do all the renovation work yourself, it may be worth getting a geometra to take a look at the property to get his opinion of the state of the building and whether it is worth the price being asked. He will also be able to advise you about local authority regulations and what you can and can't do.  Some local authorities are stricter than others about building verandas and pools etc. and a good local geometra will know all the right people in the right places.
It is often better to pay a bit more for a property that meets your size requirements than have the cost and hassle of getting permissions to extend. In most cases you are only allowed to extend by an extra 20% of the properties volume and permission can take up to 9 months to obtain.
Once the work is finished, the geometra will also need to register the completion at the Catastro Office, get the occupancy certificate and ensure all the paper work is in order. Then you'll have all the legal documents, should you decide to sell the property later.
For major extensions and building work, get an architect to do the plans. If you can't be on-site for long periods of time, consider hiring a project manager to keep an eye on things for you. (Your geometra or architect may also do this). They can update you on how the works progressing with photos and videos. With modern technology it is so much easier to keep in contact nowadays.

7. Take satisfaction in creating your dream home
For internal renovations you are usually free to do pretty much as you wish. For some things, you may need to inform your local authority who will issue a DIA permit, after which you face a wait of up to 28 days to begin work. There is only a nominal charge for these permits. The real fun starts when you get to furnish and decorate your Italian home, choosing décor that compliments the original features as you discover your own Italian Interior design style.
It can be hard work managing the renovation and doing most of the work yourself. But it is so satisfying when you see it all come together and your dream home becomes a reality. There is a great sense of pride and a real bond that comes with a home that you have worked on yourself. You will have chosen every little detail, from the flooring to the kitchen, and have the type of home you could probably only dream about in the UK.
For more help on buying in Italy, give our Resource Centre a call on 020 7898 0549 or send us an email at 

[email protected]

.