Download your guide to living in Italy after Brexit
With Article 50 being triggered, the countdown officially begins to the UK's exit from the European Union. We don't know what will be the result of the Brexit negotiations over the next two years. Will the British have a special status, or will we have the same rules as the other non-EU nations?
We don't know, so this guide runs through a most extreme scenario, where the British have no more right to live and work in Italy than the citizens of any other non-EU country, such as the USA or Australia. We don't believe Brexit will be as "hard" as this, but if you can work within these rules to live in Italy, when negotiations are complete and we know the reality it will probably be even easier to live there. Download this free guide using the short form below.
Update: 24 September 2018, "No deal" advice through from government on pet travel and car insurance.
The UK government's provided information on what we can expect in the case of a "no deal" Brexit for pet transport and car insurance.
UK nationals would need proof of third-party car insurance
If we leave the European Union without a deal, the UK will no longer be part of the 'Green Card-free circulation area'. This means motorists will need to carry a Green Card to show proof of having car insurance. Normally, you should be able to request one from your insurance provider for free.
Motorists should expect documentation checks to take place upon entry to the Green Card-free area.
This is subject to agreements being reached between the UK Motor Insurers' Bureau and those of other relevant countries.
"No deal" means live animals will require an EHC
Unless other rules are negotiated, anyone bringing a live animal from the UK – which will be outside the EU – into the EU will have to have an Export Health Certificate, signed by a vet or other authorising authority. They will have to go through an inspection process by Border Inspection Post and, after the inspection, the EHC would need to be signed by an 'Official Veterinarian'.
For animals to be allowed to be exported to the EU, the UK would need to achieve 'third-country' status. If not, all exports would cease. However, other countries such as Australia have this status, so it seems likely.
Update: September 2018, Government offers "no deal" advice on passports, driving and roaming charges.
The UK government has announced what we can expect when travelling, driving and using mobiles in the EU after Brexit if the UK and EU don't agree to a deal.
UK nationals may need at least three months' validity on passports
UK citizens after Brexit will be considered as third-country nationals, ie as non-EU citizens. UK nationals entering a Schengen country (any EU country apart from Cyprus, Romania, Bulgaria and Croatia) will need to check their passports meet these conditions:
Have an issue date no more than ten years before the date of entering a Schengen country
Have at least three months before the passport expires
Third-country nationals can stay in a Schengen country for three months. As such, the government advises that the second requirement may in fact be for six months, to cover those three months within the Schengen area.
Roaming charges will fall to commercial decision-makers
If the UK exits the EU without a deal, it'll be outside of the 'Roam like at home' rules. These allow EU citizens to use their data in any other EU country the same as in their home country.
UK operators will no longer be under the EU regulations if there's no deal. This means they'll be free to set their own surcharges – so it'll come down to a commercial decision. However, Vodafone, EE, 3 and O2 have all confirmed they don't have any intention to increase surcharges. Other operators have yet to commit.
UK licences may no longer be valid in the EU
The UK government has confirmed that UK driving licences may no longer be valid in the EU, if there is no deal agreed. In this case, the rules would default to International Driving Permits (IDP). The same as when UK citizens drive outside the EU, they'd have to apply for one of these before being able to drive.
There are two types of IDP.
The 1949 Geneva Convention on Road Traffic governs the first type. After the UK exits the EU, they would be valid in Ireland, Malta, Spain and Cyprus. They last for 12 months.
The second type is governed by the 1968 Vienna Convention on Road Traffic. The IDPs from this convention are valid for three years in all EU countries apart from those listed above. It'd also be valid in Norway and Switzerland.
Currently, the first type is available from the Post Office or directly from private companies. By the time the UK leaves the EU, both will be taken over by the UK government and available from the Post Office. When UK nationals travel to the EU, they'll need their UK driving licence and IDP.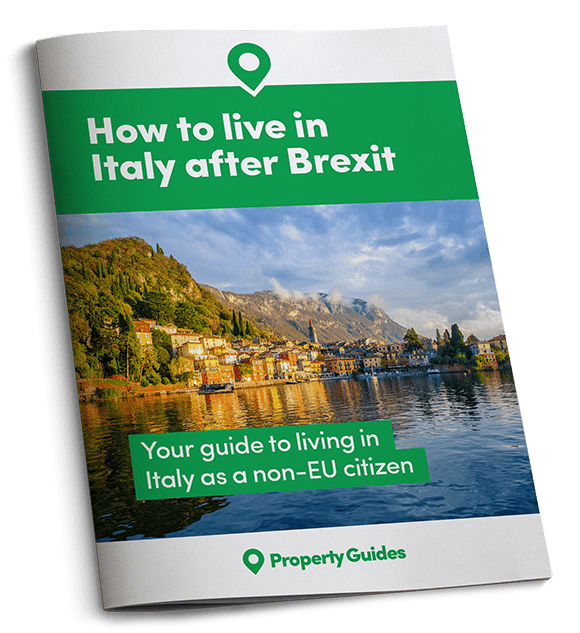 The After Brexit Guide will help you plot your way through a possible post-Brexit scenario, to ensure you can fulfil that dream of a wonderful lifestyle combining the best of our two cultures. The guide will help you to answer:

✔  How does a non-EU person access state healthcare?
✔  Will I be able to buy residential property in Italy?
✔  Could I take Italian citizenship?
And many more important questions.
Download your free After Brexit guide
We partner with some of the most trusted names in the industry


Our team can help you buy a property in Italy
Our trusted team of experienced estate agents, tax and financial advisors, bilingual lawyers, and clued up expats, are on hand to help guide you through every step of your buying journey. This team includes our expert expat, Julia from Puglia, who shares her knowledge of buying and living in Italy to help you make a success of your move. Julia writes free articles and newsletters for our readers, which cover every aspect of buying in, moving to, and living in Italy.
Italy property experts on the ground
Our Resource Centre in London is on hand to make sure your Italian property purchase is a success. Our team is here to answer all your questions, to share knowledge of Italy's different regions, and to offer advice on every step involved in buying property in Italy. Our team will also be able to put you in touch with the right professionals to help you realise your dreams of buying in Italy.