For a long time, foreign buyers have enjoyed Greece's Golden Visa. But now, the rules have changed, with the minimum spend brought up in certain regions.
Starting from this month, Greece has increased the minimum value of property from €250,000 to €500,000 to acquire residency in some places. The new minimum value at the time of purchase will apply to a single property in the northern section of the country, the central and south sectors of Athens in the Attica Region, the islands of Mykonos and Santorini and the municipality of Thessaloniki. Across the rest of the country, the minimum will stay at €250,000.
What is the Golden Visa?
Multiple countries have Golden Visa schemes, including Portugal and Spain. They have proven very popular with non-EU citizens, such as post-Brexit Brits, as they enable them to travel and live across the Schengen Area. Greece's Golden visa has long been praised for having a particularly low minimum spend at €250,000. This is in contrast to other countries, such as Spain, which has a minimum of €500,000.
The Golden Visa is a residency by investment scheme. The benefits of the Greek visa scheme include:
Visa-free travel within Europe's Schengen Area.
No requirement to reside in Greece.
Residence applicable to the whole family.
Eligibility to apply for citizenship after seven years of residence.
Opportunity to rent out the property to holidaymakers.
Despite the change to the minimum spend in some regions, the Golden Visa is still there, as are its benefits. If you are able to finance it even after this increase, then a Golden Visa is worth looking into as a means to obtain residency. If you do not have €500,000 to spend, then you could take this as an opportunity to discover and purchase a property in an area that will retain the €250,000 minimum.
Why has the Golden Visa changed?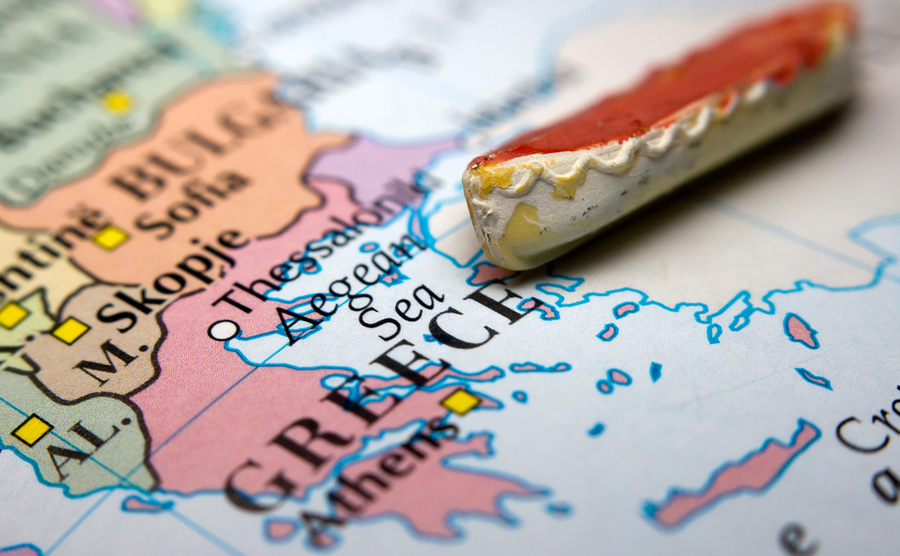 International capital investment in real estate during the first half of 2022 grew more than 60% compared to the year before. The Greek Golden Visa has been particularly popular with Chinese investors. From 2014 to August 2022, Greek authorities issued close to 6,000 Golden Visas to Chinese citizens.
However, all this foreign investment has driven up prices. And it is felt that this has made many areas unaffordable for Greek nationals. It has also pushed up rental prices. So, it is hoped that the change in the minimum property value will enable young Greeks to get on the property ladder.
Furthermore, Greece has long suffered from a high concentration of interest in some areas and a near absence of interest in others. For example, we all flock to Mykonos, but we are unfamiliar with the Eastern Aegean Islands. So, with the €250,000 remaining in certain areas, it is intended that these areas will gain some of the attention and wealth that has so far been restricted to particular pockets of Greece.
If you are looking for a property that will qualify you for a Greek Golden Visa, have a browse of our property portal.