Having lived in Limassol for over 20 years now, I can safely say that when you come to live in Cyprus you will have an easy life. And it's not just because of the wonderful sunny beach weather in the summer.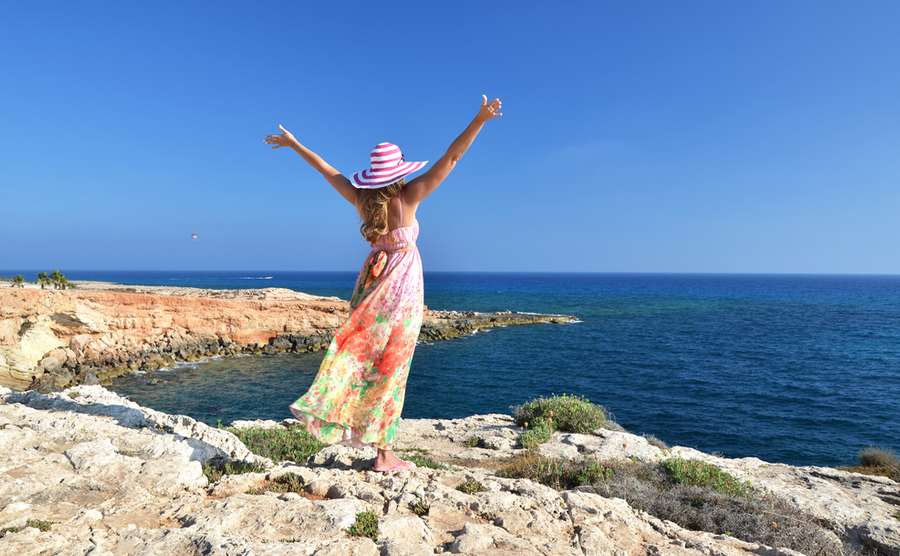 First impressions count
Whenever I go back to the UK, even just to visit family and friends there is always a certain degree of stress. The airport is your first impression of a country and I often struggle to find a friendly face at UK airports.
Here in Cyprus, it's totally different. The airports are much smaller, and although airport procedures are always there, Cypriot airport staff take the time to greet people from other countries with a happy, pleasant attitude. Cypriots are warm and friendly people, and they have a very easy-going nature. It always makes me feel glad to be back in my second home! Plus, you don't have far to travel from the airport to get home.
Limassol is 30-40 minutes by car along the highway from Larnaca. Paphos international airport is ideal for those living in Larnaca and Paphos as it's even closer. Similarly, if you choose to live in a Limassol, Paphos or Larnaca village, you only need 20-30 minutes to drive to the airport. There are plenty of taxi services too. A taxi ride to the airport would cost about 30 euros – standard fee for both Larnaca and Paphos airports.
Few language barriers (if any at all)
Most Cypriots (except older citizens in their 80s or 90s) who live in the villages, speak English very well. It's the second language after Greek in this Cyprus, dating back to the country's colonization by the British.
I found it easy to make friends with Cypriots and can always be understood. Having said that, it's useful to know some basic Greek, as Cypriots appreciate your efforts to speak a little Greek. It shows you care enough to try.
It's true that we now have many different nationalities living in Cyprus. Many of them come here to work in the restaurants and in the agricultural regions. Others come to settle here. Cyprus makes everyone welcome.
Inspired by the UK
Cyprus holds the UK in high regard, and often tries to progress itself according to UK visions.
A recent example is the National Museum in Nicosia that it is beginning construction this month. It's a state-of-the-art interactive sustainable construction that draws primarily on the likes of the British Museum, alongside other European museum facilities.
You can often find the same chain shops and branded products in Cyprus that are native to the UK. There's also a great variety of British food products, so don't worry… you won't have to go without your Heinz beans or Yorkshire tea.
Don't forget that you drive on the left in Cyprus (another throwback to British colonization), so there's no concern about forgetting which side you're on for early starts.
Cypriot food
Restaurant food variety here is excellent. From restaurants in local hotels to regional cuisine in traditional tavernas, the variety of food here is second-to-none. It's great to be able to sample Cypriot culture through their fantastic tasting food and wines and benefit from Cypriots' warm welcome and generous hospitality.
Cyprus vs UK life
There are a couple of ways I think that living in Cyprus is better than the UK. The warm summer weather and our golden beaches make for great days out. You can get lunch, brunch and dinner and alcoholic/non-alcoholic drinks during your beach days and I like the way you can change out of your beach things as evening comes and make a whole day and night of your experience.
If you grow tired of beach days, there is always the option to cool off with a 20-minute drive to the Troodos mountains and its surrounding areas. Here, you can experience traditional Cyprus village wines and drinks like the famous Brandy Sour that's made of simple ingredients but flavoured with unique local Cypriot spices while tasting local Cypriot dishes.
In the winter, the Troodos Mountains have snow deep enough to ski (with ski instruction offered as well in its competitive ski association), snow board or you can just take a winter walk through the pine trees. There are also one or two cosy hotels there so you can make a mini holiday of it if you like. Snow is a pleasure in Cyprus.
The crime rate is particularly low here, things do happen like everywhere, but crime is in the minority. I have always felt safe in Cyprus, for example, I have sometimes forgotten to lock my car and I'd worry about my belongings, but car theft is not common here. There is graffiti, but this is what I would call artistic graffiti – much of it shows an individual's artistic talents.
Why I choose to live in Cyprus.
The main reason I choose to stay in Cyprus is how locals have reacted to hard times. Despite global struggles, a cost-of-living crisis and rising inflation, Cypriots keep their friendly nature and remain positive.
Cypriots prove, that with this attitude, they can ride the storm and maintain their everlasting warm welcome to those who choose to live here. Second, is the fact that the weather in Cyprus is reliable. You and any family members are free to keep fit and healthy outdoors summer or winter, and bad weather doesn't hold you back. It means you can just wake up one morning and decide to do a spontaneous activity – something I've found does wonders to improve your mental health! Here's to easy living in Cyprus then, will I see you here soon?