Single? Are you thinking of living in Cyprus but not sure if it's the place for you? Not to worry: Cyprus welcomes everyone! As a single person, you'll be treated with respect and find you'll quickly fit into your local community – and it's not difficult to meet people! 
What's life like moving to Cyprus as a single person?
You may be unsure about how Cypriots might view you as a single person, because it is indeed a different culture to our British one. I have found that Cypriots treat single people, women and men with the utmost respect and consideration. I will give you an example: the armed forces who were in Cyprus at the time as part of the U.N.
Peacekeeping operation on the bases were free to enter the free areas of Cyprus like Limassol, Paphos, or Nicosia when they fancied a night away from the barracks. So I would see single British men and women in uniform in the nightclubs and bars of Limassol on a Saturday night. The Cypriots' reaction to them being there was always respectful, and the Cypriots would always mix with the forces' personnel and have a drink and dance the night away. Language wasn't a problem – communication always seemed to work! Yes, it's true Cypriot guys would naturally eye up the single women, but they would always respect their wishes. To be honest, I have always admired them for that.
Have a talk with your Cyprus property specialists in the Resource Centre on 020 7898 0549, or send us an email at 

[email protected]

 
Cypriots are in fact very protective and community-minded. There was an incident a few years ago between some British personnel coming down to Limassol and a poor Dutch lady here on holiday. The Cypriots were outraged and, although the lady was not from the island, grouped together to raise money for her legal expenses. Needless to say, the British soldiers had to face trial, in Cyprus as well as in the UK. They were found guilty and British personnel were banned from leaving the camp and entering the free areas. So you can see that the Cypriots are very protective and, I can assure you, you will feel okay here as a single person, whatever your age or gender.
How can you meet people in Cyprus?
You'll find any number of expat groups here to help you fit into your community. I used one when I first came to live here. Commonly, you'll find members invited to meet socially once a month: it could be for a meal, or a nightclub, theatre or cinema. There's no pressure to go, but it's a good way to make friends and you feel safe with them arranging taxis and hotel accommodation. Some also set up grander plans, like skiing in winter, hiking in summer and so on.
Expat and local groups are great ways to get out there and meet people.
Thinking about summer activities, a lot of single people do water sports here. And this is another way to meet new people and make friends. You can do water ski-ing, scuba diving, and recently I've seen hang-gliding activities too. So I can say that most single people make friends in this way. I also do yoga here, and I know that older single people join this group to meet new people, and also keep fit classes. Other single people do voluntary work in charity organisations.
How can you find work?
If you're moving to Cyprus as a single person, you may well be looking to make some money. Many single people are transferred by their company in sectors like Forex, with work conditions agreed beforehand. However, there are others still (like me at one time!) who leave their jobs in the UK to begin a new life here – and that includes new employment. I know of one agency – StaffMatters – here in Limassol that has a building in the centre of town where you can also visit – and I'm sure there are others too. Don't forget that there are still offshore companies that attract many British people for work as well. These include shipping companies, Forex trading (onshore and offshore), accountancy firms, marine insurance companies, engineering companies and many more.
What about finding property?
And last, but by no means least, how about property choice? Most single people begin Cyprus life in a rented apartment, while older people choose to buy or sometimes rent a small house. There are so many apartment choices nowadays – from modest, but comfortable apartments to penthouses. They have become more architecturally inclined too over the years, having some lovely design features. But this means a price range from approximately €200 for a rented one-bedroom flat, 350 euros for a rented modest 2-bedroom and probably €500 for a rented penthouse flat.
Don't let changing exchange rates take thousands off your budget. Find out how to control the risk by reading the Property Buyer's Guide to Currency. It is written by our partner Smart Currency Exchange, rated #1 for money transfer on Trustpilot.
Many will also choose to buy an apartment. A small, but spacious house out of town will set you back about €150,000, and in-town you might pay about €200,000. Whatever you choose, Cyprus has Europe's largest average homes, so you're guaranteed that they'll be spacious!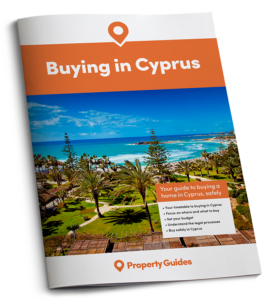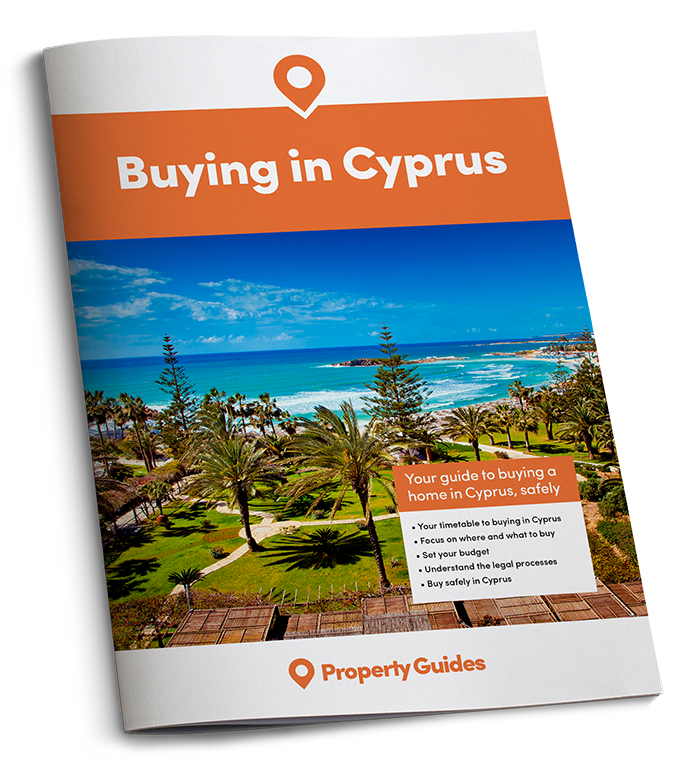 If you have any queries about moving to Cyprus, make sure you download The Cyprus Buying Guide. It will help you to ask the right questions, avoid the legal pitfalls, connect with trusted partners and make your move safely and successfully.