The local elections have come and gone and the general European trend of voter apathy has reared its head in Cyprus too. This is surprising in a country where traditionally Cypriots took a serious interest in local politics. What can be behind the low turnout, and is there a party that will appeal in particular to expats?
Every vote counts in Cyprus as has been demonstrated by the latest local election results, with mayors in some areas losing victory over a handful of votes. This, in my view, has been why the island has traditionally had such an actively political populace. Few are indifferent as each vote can mean the difference between a favoured candidate triumphing or failing at the polls.
But absenteeism was a noticeable problem at the recent 18th December municipal elections. The elections are held every five years. In the poll, 38 percent of those registered to vote did not bother. Overall, the rate of absenteeism was about 9 percent higher than that of the 2011 elections. The only district which didn't see a drop in voter turnout was Larnaca.
Absenteeism was a noticeable problem at the recent municipal elections.
As far as I know, there has not been any formal analysis for this state of affairs. Apart from anything else, the festive season has intervened so there has been no time to take a good, hard look at why so many people didn't bother to use their vote.
Could it be that the 2013 banking crisis and cynicism about its immediate handling and fallout has affected voters on a deep level? Or is it that the negotiations on the Cyprus Problem which have been dominating in recent months are taking centre stage. Were there few candidates to inspire anyone or is it simply that, as one of my friends said, politicians promise the earth then forget about it as soon as they are elected?
Whatever the reason, it seems to reflect a general trend which could make you fear for the future of democracy, especially when if the Geneva talks on the future of Cyprus reach a conclusion, Cypriot could be asked to vote on the result as early as April.
Mayor Marinos
The recent poll included the election of Marinos Lambrou in Peyia after two terms under the same mayor. Lambrou was backed by most political parties and the expat driven Coalition of Independents who have been very active over the last decade in pushing for transparency and accountability in all areas of local government.
A final word about registering to vote. All EU citizens are entitled to register to vote.
If you're relocating to Peyia, you will have a mayor who is bi-lingual and has, pre-election at least, expressed concern about involving the views of all communities in local affairs. The media heralded the fact that six women were voted into position of mayor or community leadership (although I do not think such a low number is anything to write home about!) and, fun fact, out of 561,376 voters, 16,740 voters were expats, mostly of Greek and British origin.
A final word about registering to vote. All EU citizens are entitled to register to vote. Even if you do not think local politics will interest you; just getting on the voter register for your area can be helpful in terms of it being entitled to certain local services so it is worth doing so no matter what you decide to do come polling day.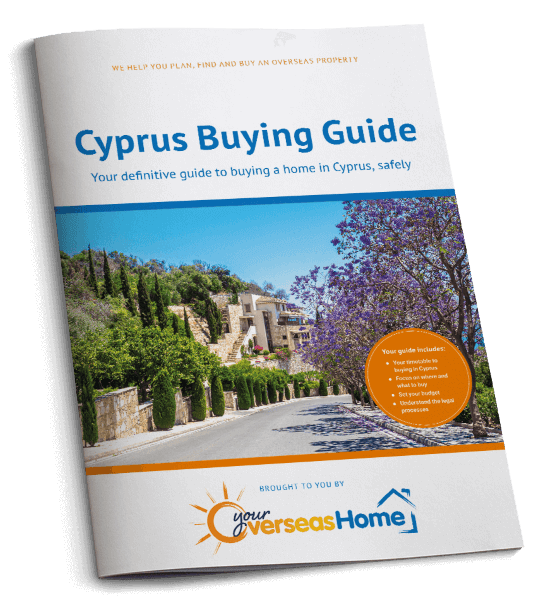 The Cyprus Buying Guide takes you through each stage of the property buying process, with practical recommendations from our experts who have been through the process themselves. The guide will help you to:
✔

  Ask the right questions
✔

  Avoid the legal pitfalls
Download your free guide to buying in Cyprus