Renting out your property in Cyprus can be a good way to get money out of your holiday home while you're not there. However, there are strict rules around renting, so you need to know them to be on the right side of the law.
Who can rent out their property in Cyprus?
Everyone in Cyprus has a status of resident or non-resident. This is different to citizenship: we've explained this more in our guide to becoming a Cypriot resident.
The rules on renting differ based on this. Non-residents cannot let their property out short-term to holidaymakers – only to Cypriot residents.
This is because, in 99% of cases, the permission you'll have from the Council of Ministers to have bought your property will contain this as a condition.
How can you rent out your property short-term?
If you are considering renting out your property in Cyprus short-term, each individual lease would need to be longer than 30 days. Any shorter and it would be illegal. This is partly down to lack of clarity in the law. The idea is that a lease of fewer than 30 days can only be for non-commercial purposes – and there is debate around whether tourists count as domestic or commercial.
There are proposals underway to introduce a new registration scheme, whereby homeowners could register and get approval from the CTO, or Cyprus Tourism Organisation. Make sure to follow Cyprus Property Guides to stay up to date with the situation.
For the moment, registration comes under the Hotel and Tourist Establishments Law and Regulations. These state that a resident can obtain a licence, but it's a difficult process. You'll need to submit the following details to the CTO:
The property's building permit
The property's title deeds
The property's architectural plans
You will see plenty of Airbnbs rented out in Cyprus, but do remember that it is illegal. There is a maximum fine of €512 and imprisonment up to six months.
What about renting out your property in Cyprus to locals long-term?
Cypriot residents can rent their properties as domestic residences to other Cypriot residents. This is a popular option among many local families. Almost 19% of Cypriot households rent, rather than owning their own home.
It is advisable to use a local lawyer and certified translation, so that your contract can be properly drawn up in Greek.
Note that you must draw up any tenancy of longer than one year in the presence of two witnesses. There are no particular legal requirements as to what you should include in a lease agreement. Generally, it makes sense to have both parties' names and contact details, the amount of rent, due date and duration of the contract.
What kind of lease durations can you have if you're renting out your property in Cyprus?
Open-ended leases are illegal in Cyprus, according to a Supreme Court ruling. If you do use an open-end lease, it'll be automatically considered as periodic.
In terms of lengths of periodic tenancies, there are no restrictions. Likewise, there are no rules on deposits. Customarily, it's around one or two months' rent. It's not common to have a guarantor.
If you're sending rental income back to the UK, sudden exchange rate changes can cause you to lose significant sums. Find out how to protect yourself with a forward contract in our free Property Buyer's Guide to Currency.
What is a statutory tenant?
You've probably heard this term if you're looking into renting out your property in Cyprus. This applies only to properties covered by the Rent Control Law and built before 31/12/1999. The law was originally put in place to protect refugees from Northern Cyprus and makes eviction difficult. If you end the tenancy but the tenant decides to stay, they become a statutory tenant. They still have to pay rent and abide by all conditions of the tenancy apart from the lease period. You can only, however, make them leave if the rent is 21 days in arrears, you're about to move in yourself or you're going to demolish/substantially change the building.
How much money can you make?
No-one can predict the future, but we can certainly look at past averages. Apartments in Larnaca make, on average, €310 a month for 60m2 flats and €510 for 120m2 ones. In Limassol, a 60m2 property makes around €535 a month and €810 a month for a 120m2 one. Finally, in Nicosia, a 60m2 one makes €380 and a 120m2 one makes €530.
Decided on renting out your home in Cyprus?
If you're going to be renting out your property in Cyprus, make sure to keep up to date with Cyprus Property Guides. You'll find out the latest information about property in Cyprus, as well as any changes in regulations.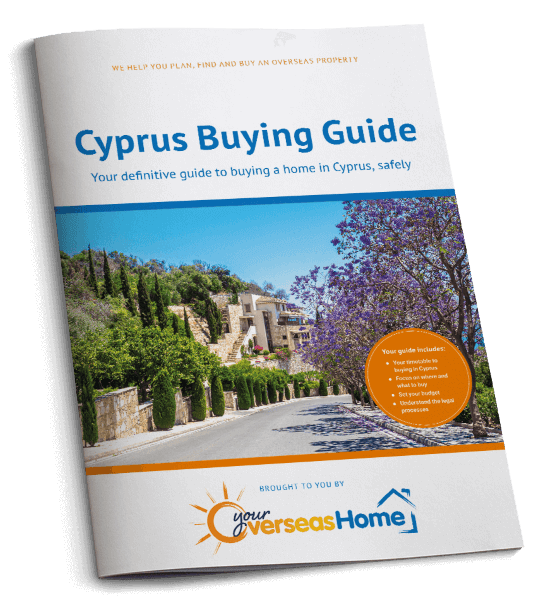 The Cyprus Buying Guide takes you through each stage of the property buying process, with practical recommendations from our experts who have been through the process themselves. The guide will help you to:
✔

  Ask the right questions
✔

  Avoid the legal pitfalls
Download your free guide to buying in Cyprus