The Brexit deadline is approaching and it's looking increasingly certain that British citizens will be treated the same as all other third-country nationals, requiring a visa to live here. A deal may be agreed that offers a better solution – or it may not. We just don't know. What we do know, however, it that the only almost iron-clad way to guarantee your current rights is to move to Cyprus before Brexit.
By establishing residency in Cyprus before the Brexit deadline of 29 March 2019, you'll have proof of living in Cyprus under EU rules before Brexit happens. To do that, you'll need to be living in country with either your own property or a rented one, as well as fulfilling legal requirements. Here's what you need to know:
Finding your Cyprus home
First things first is to find a place to live. As above, it doesn't necessarily have to be your own, although many prefer this security. You don't want this to take too long, so really work on focusing your search. Have a read through our area guides to find the places you want to concentrate on.
Then, once that's done, start searching for properties. Once you've found some you're interested in, arrange a viewing trip. If you want help finding a trusted estate agent, or just more information about life in Cyprus, call our Resource Centre on 020 7898 0549 or email [email protected].
Purchasing your property
Unlike much of continental Europe, Cyprus doesn't have a notarial system. Its laws are more akin to those of the UK, due to its British colonial past. You'll put in a bid and perhaps sign a reservation agreement with a small deposit. The property'll be taken off the market for a month. Your lawyer will carry out conveyancing. This is crucial in a country with a few disagreements over title deeds. Finally, you'll sign your sales contract, as will the vendor. The Lands Office will stamp and register it to make it official.
A few more formalities follow. Your lawyer will request approval from the Council of Ministers for you to purchase it. This is almost always given. Finally, your lawyer will get the title deeds from the Regional Land Chamber.
Getting residency in Cyprus
The next stage is becoming officially resident in Cyprus. Within eight days, you must get an Alien Registration Certificate. Then, you can apply for full residency, You'll need to go to the Civil Registry and Migration Department or the Police's Aliens and Immigration Unit. You'll either need proof of employment (a document of engagement of employment) or proof of sufficient funds to support yourself if you're an 'inactive citizen'. You'll also need an ID document.
Don't miss out because you didn't have your finances in place from the beginning. Find out about safely sending money overseas in the Property Buyer's Guide to Currency.
Your alternative, 'fast-track' option is a 'golden visa'. If you purchase a property over €300,000, you may qualify for residency. If you invest over €2,000,000 in property, you may qualify for citizenship.
If you're earning money and you also wish to be tax resident in Cyprus – proving it as your primary residence – you'll need to live in Cyprus for at least 60 days in a tax year. You also can't live in another country for a period of 183 days. You also need to either own or rent a permanent home in Cyprus and, obviously, be employed in the country.
Ready to move to Cyprus before Brexit?
If you're looking to move to Cyprus before Brexit, you need to start as early as possible. Follow the steps above and you could well be in place by 29 March next year. Do get your free copy of your Cyprus Buying Guide below – it contains everything you need to know about moving to this beautiful country. If you have any queries, call your Cyprus specialists on 020 7898 0549 or send an email to [email protected].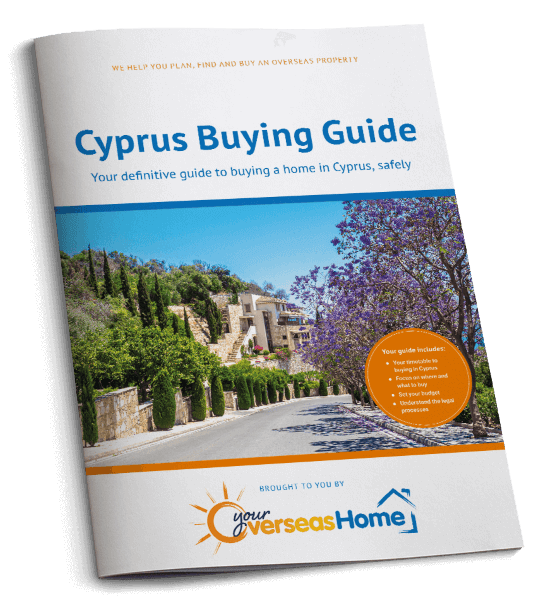 The Cyprus Buying Guide takes you through each stage of the property buying process, with practical recommendations from our experts who have been through the process themselves. The guide will help you to:
✔

  Ask the right questions
✔

  Avoid the legal pitfalls
Download your free guide to buying in Cyprus