When you've had a day or two of lazing on the beach and soaking up the sun without a care in the world, Cyprus has plenty to stimulate the brain too.
Cyprus attracted a record 3.2 million visitors to its sun-drenched shores last year alone, with the number of arrivals in 2017 predicted to surpass that figure by the time the year is out. This army of tourists don't just turn up to swim and sunbathe, the island's romantic mythology, ancient ruins and fascinating landscape ensure there's plenty of other reasons for them to come.
If you fancy a break from wandering around churches and museums, try sampling some of the island's finest wines.
If you consider yourself a bit of a culture vulture or you enjoy a spot of adventure, moving to Cyprus will open up some intriguing new vistas for you. Once you've found your favourites you'll be well set to entertain your friends and family when they come to visit. A relocation or retirement abroad isn't just about a new climate and less stressful way of life, it's the perfect opportunity to start a new passion in life too.
To give you a head start I've compiled my insider's guide to the best attractions and activities in Cyprus. I love taking some time to pay these fabulous places a visit and I'm sure you and your guests will too.
Scuba diving at Larnaca
It's straight to the coast for our first favourite, but not to join the sun worshippers. Back in 1980 the car ferry Zenobia sank off the shores of Larnaca on its maiden voyage. No-one was hurt in the accident and the wreck has since been towed around 1,500 yards offshore to create one of the Mediterranean's most famous wreck dives. If you're a beginner the 140ft Zenobia might be a little too advanced to start with, but there are other shallower shipwrecks, reefs and caves in the local vicinity to get you started.
If this has inspired you to buy in Cyprus in the next few months, call our friendly Cyprus Resource Team on 020 7898 0549 or email

[email protected]

. We can put you in touch with a currency specialist.
Scuba diving operators in Larnaca include Dive-In, where PADI qualified instructors help you learn a hobby you're going to want to pursue. What better place to become a scuba diver than along the Cypriot coast, where ships have been sinking in the crystal clear waters for five thousand years? What might be waiting for you to find?
Painted Troödos churches
Any trip to the Troödos mountains is an unforgettable experience, particularly for nature lovers. But there is more to this great swathe of rugged countryside than towering peaks, fauna and flora. Head to its pretty villages and you will discover ten beautiful, frescoed late-Byzantine churches that have been listed as World Heritage Sites by UNESCO, such is their historical significance.
They may appear unassuming from the outside, but don't be put off by their modest façade. Head through the doors of Ágios Mámas, in the village of Louvarás, Stavrós church, at the edge of Peléndri village, or the Metamórfosi chapel near the top of Palekhóri village, and you will be greeted by a colourful display of biblical tales.
Paphos Mosaics
Paphos is coming to the end of its tenure as one of two European Capitals of Culture for 2017. The achievement of obtaining such a prestigious title, and the injection of high-level funding that goes with it, was no doubt aided by the extensive late Roman mosaics found in the city. For just €4.50 (£4) you can cast your eye over the floor decorations of crumbled villas, dating from the second to the fifth centuries AD. The vivid images depict obscure tales from ancient mythology, such as Dionysos riding a leopard-propelled chariot, and are the city's pride and joy.
Cyprus Museum, Nicosia
This doesn't just house the island's premier archaeological collection; its artefacts through every era from Stone Age to Byzantine are among the best in the world. Open throughout the year, the museum is most famous for its Bronze Age artefacts, including the 12th-century BC bronze "Horned God" from Enkomi and a monumental bronze of Roman Emperor Septimius Severus.
Winery tours in the krassohoriá
If you fancy a break from wandering around churches and museums, or perhaps you want to celebrate passing your open water scuba diving course, try sampling some of the island's finest wines. Head to the vine-terraced foothills of Limassol district. Here you will find a selection of microwineries in the krassohoriá (wine villages), some of which remain independent while others have been swallowed up by the 'Big Three' Limassol-based vinters KEO, ETKO and LOEL. Here are three of the best: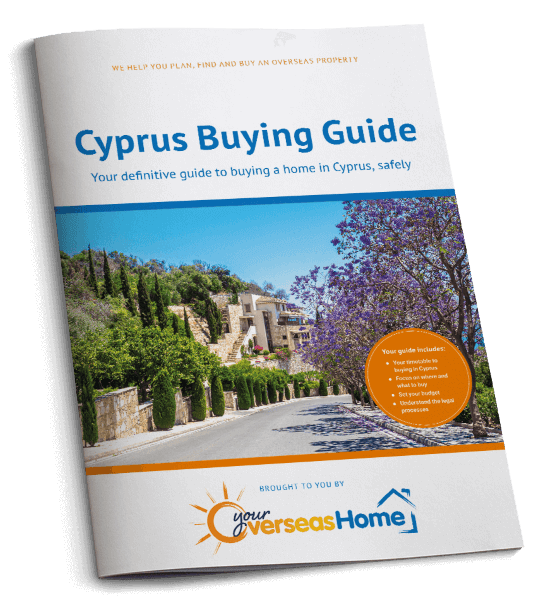 The Cyprus Buying Guide takes you through each stage of the property buying process, with practical recommendations from our experts who have been through the process themselves. The guide will help you to:
✔

  Ask the right questions
✔

  Avoid the legal pitfalls
Download your free guide to buying in Cyprus